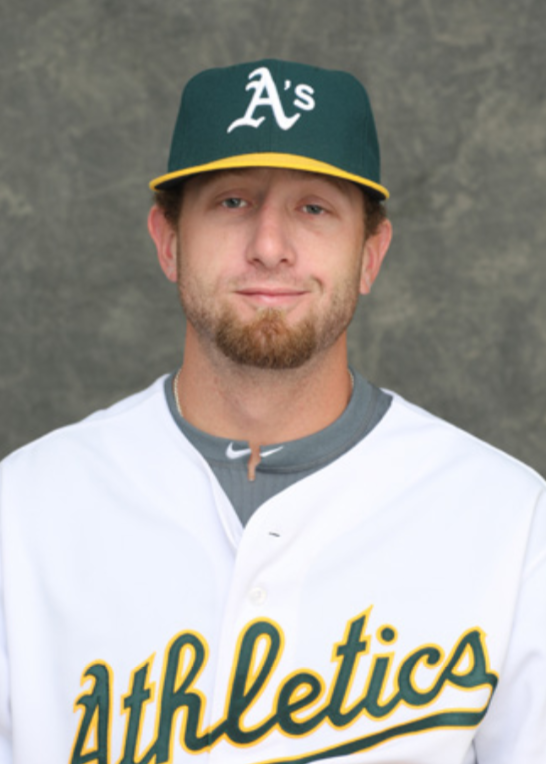 May 9, 2010: Oakland's Dallas Braden retires 27 straight in perfect game on Mother's Day
---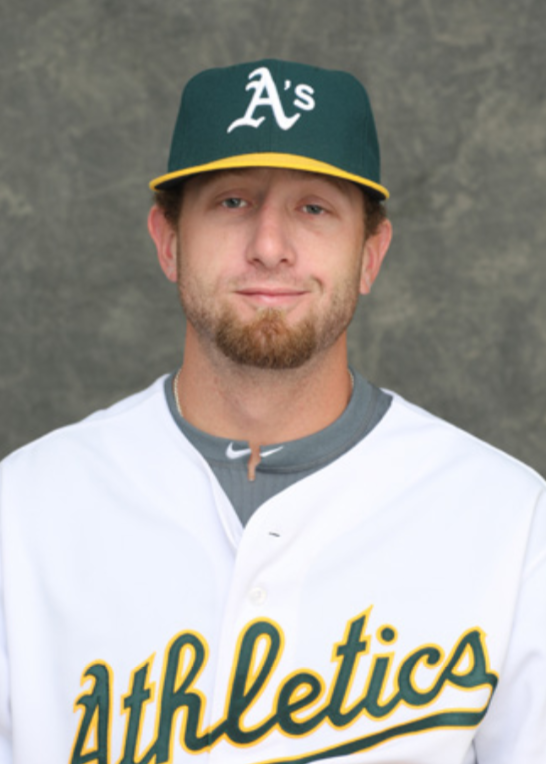 Ballplayers are trained to always know the count, but perhaps it was Dallas Braden's blissful ignorance of the balls and strikes on May 9, 2010, that helped him finalize a coveted spot on the perfect-game list alongside Hall of Famers Cy Young, Sandy Koufax, and Randy Johnson.
The Oakland Athletics southpaw retired the first 26 Tampa Bay Rays he faced at Oakland-Alameda County Coliseum that Sunday afternoon, and only the pesky veteran Gabe Kapler stood between Braden and baseball's 19th perfect game.
With a 2-and-1 count, Braden threw a down-and-away fastball he described as "painted," but umpire Jim Wolf disagreed. The count was 3-and-1, but in Braden's head it was 2-and-2. Catcher Landon Powell, knowing the correct count, called for a changeup. Braden, stubbornly thinking 2-and-2, shook off Powell.
Kapler was likely looking changeup, and Braden's fastball jammed him into grounding to shortstop Cliff Pennington, who threw over to first baseman Daric Barton to complete the perfecto.
Powell often ribs Braden for sharing his Larsen-Berraesque moment with the wrong ballplayer.
"Barty was right there so I just jumped into his arms," Braden said. "Landon came up and he's yelling at me, 'You're supposed to come to me! You're supposed to come to me!'"1
Braden's perfect afternoon began with a less-than-perfect morning.
It was Mother's Day, a holiday Braden despises because of the pain it carries. His mother, Jodie Atwood, was his rock and guiding light, but melanoma took her from him during his senior year in high school. Atwood was Braden's best friend, and she repeatedly made sacrifices so he could play the sport he loved.
Braden had stayed out late with friends the night before his Mother's Day start, and he was a little slow getting up for a game that carried an earlier-than-usual start time. Peggy Lindsey, Braden's beloved grandmother, who raised him after his mother's death, dropped by the house to feed the pond fish and greet the dog, but Braden slept right through it. Lindsey called him on her way to the stadium to make sure he would be on the mound.
Braden's pregame routine at the ballpark typically took three hours. But on this day he arrived an hour before game time, which means he didn't get his pregame massage or stretch time, didn't drink his Red Bull, and didn't get to go over the hitters, watch video, or look over the pregame scouting report. His spikes were dirty, his glove was unoiled, and his hat was unstarched.
"Everything about the day was about as backward and as wrong as it's ever been for me making a start," he said.
But Braden buttoned up his white "Athletics" jersey, which on this day featured a small pink ribbon stitched over the script's "c," and stepped onto the hill.
Rays leadoff hitter Jason Bartlett quickly woke the fielders by lining an 0-and-1 fastball down the third-base line, but Kevin Kouzmanoff leaped over the bag to glove the game's first out. Five more Rays outs followed before the Athletics got on the board.
Kouzmanoff and Eric Chavez led off the bottom of the second inning with singles, and Kouzmanoff scored on Powell's single to left. The A's added another run in the third inning by stringing together consecutive singles by Barton, Ryan Sweeney, and Kouzmanoff.
Meanwhile, Kouzmanoff continued aiding Braden in the field. In the third inning, he snagged a slow dribbler off the bat of Bartlett and fired to first to steal what looked like a sure infield hit. He also chased down three foul popups — one near the steps of the Oakland dugout — to keep the perfecto intact.
"He was literally everywhere that day," Braden said.
As the game reached the midway point, Braden sat alone in the dugout and looked up at the scoreboard during a Rays mound visit. There was a zero in the "R" column, a zero in the "H" column, and he couldn't recall issuing a single walk.
"Oh my God, really?" he thought. "I just said to myself, 'Don't baby it. Don't baby it.'"
Braden thought he hadn't been afraid up until this point, so why start now?
"Hell, you haven't even been conscious," Braden told himself. "Don't screw this up by trying to be a part of it now. Just do what you've been doing."
Braden's fastball hovered just above the mid-80s, but he used 68-mph changeups — often on two-strike counts — to induce six Rays strikeouts. And the few hard-hit balls always found teammates' gloves.
"The guy had the pitches when he needed them," Rays third baseman Evan Longoria told the San Francisco Chronicle. "I didn't see two pitches in the same spot the whole game."2
With one out in the ninth, Dioner Navarro drove a sharp liner right at left fielder Eric Patterson, who took a step in before backtracking a stride and wrapping his mitt around out number 26. Kapler's groundout followed, sending the A's and their 12,000 or so fans into pandemonium.
After celebrating with teammates and coaches, Braden looked to the crowd for Lindsey, a regular at A's home games that featured Braden on the mound.
"Where's Gram?" Braden yelled. "Where's Gram?"
Braden looked toward Grandma Peggy's seat, but moments earlier she had climbed up onto the top of the dugout — much to the chagrin of the security guards — to watch the 27th out. Lindsey made her way down to the field, and the two locked in an emotion-filled embrace, remembering the mother/daughter they'd lost to cancer.
Braden pulled out the Celtic cross he wears around his neck to honor his mother and grandfather.
"I kissed it, and she kissed it, and that was all we needed," he said.
Powell, Braden's batterymate, teared up while witnessing the poignant scene.
"It was hard to fight 'em back," Powell told the Oakland Tribune. "He's had a lot of things happen to him in his life, and even the last few years has had some unlucky things happen to him in the game of baseball. So that was special to see."3
Braden's victory gave him a 4-2 record in the young season. But whatever was to come in his career, the Stockton native would forever occupy a spot on a list that numerous Hall of Fame pitchers couldn't reach. Will that feeling ever sink in?
"It doesn't," he said. "It shouldn't."
This article was published in SABR's "No-Hitters" (2017), edited by Bill Nowlin. To read more Games Project stories from this book, click here.
Notes
1 Author interview with Dallas Braden, January 5, 2016. All quotations are from this interview unless otherwise indicated.
2 Susan Slusser, "Braden throws 19th perfect game," SF Gate, sfgate.com/sports/article/Braden-throws-19th-perfect-game-3264978.php, accessed January 26, 2016.
3 Carl Steward, "Steward: 'Grandma Peggy' gets the final word on A's pitcher Dallas Braden, and on A-Rod," Inside Bay Area, insidebayarea.com/ci_15052220, accessed January 25, 2016.
Additional Stats
Oakland Athletics 4
Tampa Bay Rays 0
---
Oakland–Alameda County Coliseum
Oakland, CA
Box Score + PBP:
Corrections? Additions?
If you can help us improve this game story, contact us.
Tags
https://sabr.org/sites/default/files/BradenDallas.png
600
800
admin
/wp-content/uploads/2020/02/sabr_logo.png
admin
2018-10-23 14:28:56
2020-04-17 10:23:50
May 9, 2010: Oakland's Dallas Braden retires 27 straight in perfect game on Mother's Day