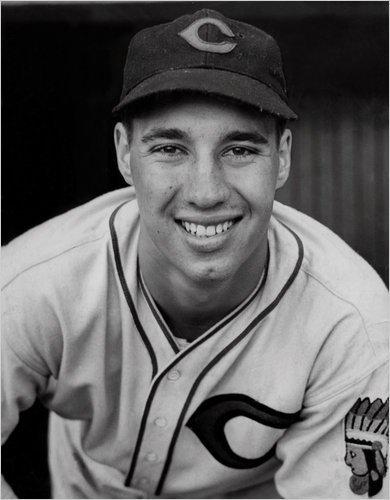 October 2, 1938: Bob Feller sets new MLB strikeout record, whiffs 18 in loss
---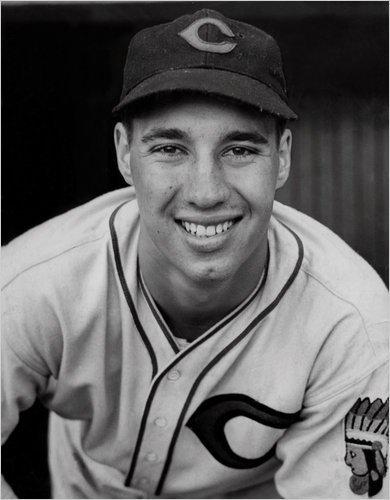 The Detroit Tigers concluded their 1938 season with a three-game series on the road against the Cleveland Indians. Even though the doubleheader on October 2 was the last two games according to the schedule, the season had long been over for both teams, which were looking northward at first-place New York. The Indians were in third place, 11 1/2 games off the pace, and Detroit was right behind them, sitting in fourth, 16 1/2 games back.
Cleveland had closed to within two games of first place New York on July 31. But the Tribe wavered during the dog days of August, posting a 15-23 record. The Indians played 10 double-dips in August, including a six-game series from August 25 to 27 at Yankee Stadium. The Yankees took five of six in the series, effectively putting to rest any pennant dreams for Cleveland.
As for the Tigers, they were in fourth place at the end of July, trailing New York by 13½ games. But there was still excitement in Detroit. Hank Greenberg had walloped 58 home runs going into to the final day of the season. He was two shy of tying the record set by Babe Ruth in 1927. If Greenberg homered three times in the doubleheader, he would be the new single-season home-run king.
The first game of the series was played at League Park, with Denny Galehouse pitching a five-hit shutout in the Indians' 5-0 victory. The Sunday doubleheader was moved to Cleveland Stadium, as a large crowd was anticipated because of Greenberg's pursuit of Ruth's record.
The pitching matchup on an overcast day at Cleveland Stadium featured southpaw Harry Eisenstat (8-6, 3.87 ERA) for the Tigers and Bob Feller (17-10, 4.12 ERA) for the home team. Eisenstat was making his ninth start of the year; he had been used mostly out of the bullpen by Detroit manager Del Baker. Feller had burst into the big leagues two seasons before. He was still a high-school student when he made his first career start, on August 23, 1936. Feller struck out 15 in a 4-1 victory over the St. Louis Browns. Three weeks later, on September 13, he tied Dizzy Dean for the record for the single-game strikeout record when he whiffed 17 in a 5-2 win over the Philadelphia Athletics.
Feller began the game by striking out Tigers second baseman Benny McCoy on three pitches. Greenberg led off the top of the second inning and whiffed. Birdie Tebbetts followed with a single to left field, but Feller bore down and struck out the next two batters. He then struck out the side in the third inning to move his total to seven K's.
Eisenstat was no slouch. He may not have been blowing the Indian batters away with a killer fastball or a wicked curve like his counterpart, but he was keeping the Indians off the scoreboard all the same.
The Tigers mounted a rally in the fourth inning. Pete Fox led off and was called out on strikes. Roy Cullenbine singled to right field and after Greenberg went down on strikes for the second time, Cullenbine stole second base. Tebbetts followed with a walk, but Rapid Robert ended the threat by whiffing Chet Laabs for his 10th strikeout of the day.
Detroit drew first blood, scoring twice in the top of the sixth inning. Fox led off and flied out to right field. Cullenbine followed with another single to right. He moved to third when Greenberg doubled to left field. Tebbetts doubled to right to plate Cullenbine and Greenberg and give the Tigers a 2-0 advantage while Feller struck out Laabs and Mark Christman to bring his strikeout total to 14.
Meanwhile Cleveland could not get anything going against Eisenstat. The Indians hitters were helpless against the lefty. His fine performance seemed to be under the radar. The 27,000 patrons were not so much interested in whether their team would win or lose, and more concerned about the individual accomplishments of Greenberg and now Feller.
Through six innings, Feller had 14 strikeouts. The record was certainly within his grasp. He fanned one more in the seventh. Detroit added two more runs in the top of the eighth. Feller walked Cullenbine and Greenberg. Tebbetts followed with a sacrifice bunt to advance the runners to second and third base. Laabs was called out for his fourth strikeout of the game. Feller issued his third walk in the inning, to Tony Piet, loading the bases. Mark Christman singled to right field, driving in two more runs for a 4-0 Tigers lead.
In the ninth inning, the Cleveland fans were on their feet, cheering loudly for Feller to break the record. He tied Dean's 17 when he struck out Fox to lead off the inning. Cullenbine singled for his third hit of the game. Greenberg stepped into the box and hit a drive to deep center field that was hauled in by Roy Weatherly. Tebbetts walked. Laabs stepped to the plate. He barely took the bat off his shoulder, as he was called out on strikes by home-plate umpire Cal Hubbard. It was the fifth strikeout of the game for Laabs. As of 2018 he holds the record, shared with many others, with the most strikeouts in a game.
Laabs' record whiff gave Feller a new high for strikeouts in a game with 18. Eisenstat gave up one run, a harmless one in the bottom of the ninth inning, to make the final score 4-1. He struck out three and walked three to pick up his ninth win.
Although Feller struck out 18, he issued seven walks in the game. Congratulations were bestowed on Feller in the Cleveland clubhouse. "I wish I'd had a little more control," he said. "And then getting tired along there through the middle innings — that wasn't so good. But, say, I'll admit I did have as much stuff as I've had in a long time. Doggone it that I didn't have a little more control."1
"Feller was throwing the ball at about 105 miles an hour and with a curve at about 95 miles an hour," said Tebbetts. "He just mowed us down. Yet we were able to score off him. Meanwhile, Eisenstat was throwing the ball at about 81 miles an hour, and struck out three guys. And he beat Feller. It was kind of funny."2
Detroit swept the doubleheader, beating the Indians, 10-8, in the second game. The game was called after seven innings on account of darkness. Greenberg went 3-for-3 in the nightcap, all singles. "I'm sorry, Hank. But this is as far as I can go," said home plate umpire George Moriarty.3 "That's all right, this is as far as I can go, too," said Greenberg.4
http://www.retrosheet.org/boxesetc/1938/B10021CLE1938.htm
https://www.baseball-reference.com/boxes/CLE/CLE193810021.shtml
Notes
1 James E. Doyle, "Did He Have It?" Cleveland Plain Dealer, October 3, 1938: 14.
2 Ira Berkow, Hank Greenberg: The Story of My Life (New York: Random House, 1989), 119.
3 Ibid, 120.
4 Ibid.
Additional Stats
Detroit Tigers 4
Cleveland Indians 1
---
Cleveland Stadium
Cleveland, OH
Box Score + PBP:
Corrections? Additions?
If you can help us improve this game story, contact us.
Tags
http://sabr.org/sites/default/files/FellerBob-1941.jpg
600
800
admin
/wp-content/uploads/2020/02/sabr_logo.png
admin
2018-03-14 20:59:01
2020-04-17 10:24:53
October 2, 1938: Bob Feller sets new MLB strikeout record, whiffs 18 in loss