September 11, 1906: Reds, Pirates play to 15-inning scoreless tie
In 1906 baseball was at the height — or in the depths — of the Deadball Era. In a year when 24 percent of all National League games resulted in shutouts1 for one side or the other, some observers fretted about what could be done to generate more offense. Many, however, believed that games dominated by pitching, with heavy reliance on defense and strategy, represented the highest expression baseball had yet achieved. It was in that spirit that Sporting Life applauded what it described as "the longest and greatest game ever seen in Pittsburg."2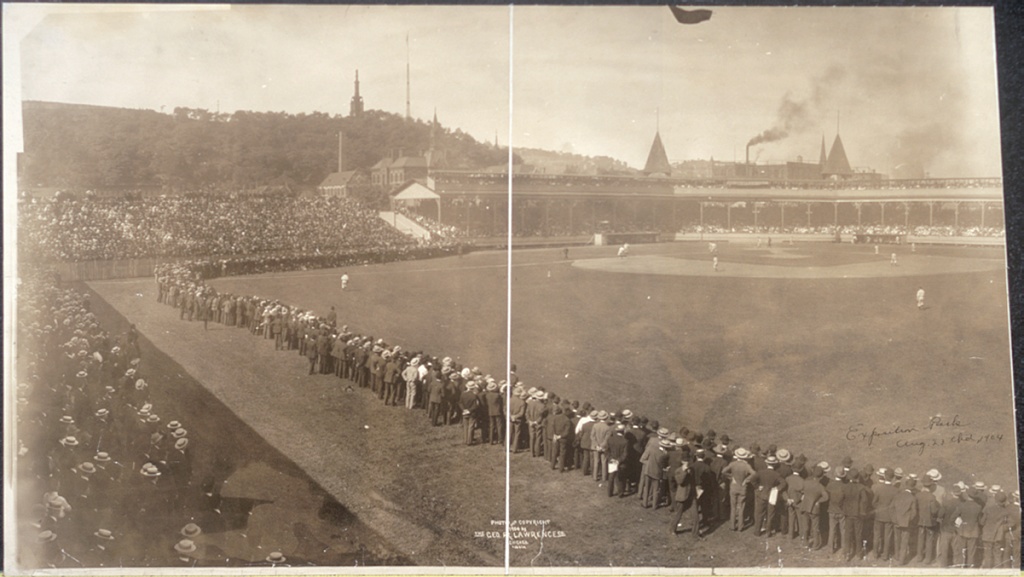 The date was September 11, 1906. Cincinnati spitballer Bob Ewing dueled two Pittsburgh hurlers for nearly three hours. When the game was called because of darkness after 15 innings, not a single runner for either team had dented the plate.
Ewing's game was a monument to dogged determination. Six of Pittsburgh's eight hits came leading off innings. The Pirates got runners to third base in the second, third, seventh, and 10th innings, but Ewing always turned them back. He was at his best in the game's numerous crises, and seemed to grow stronger as the afternoon shadows grew longer. He allowed only three hits in the last seven innings.
Ewing struck out four and walked four while dispatching the lion's share of Pittsburgh batters on routine ground balls. When darkness fell, the Pirates had left 10 men on base, the Reds 14.
Ewing's magnificent work was matched by the performance of his batterymate, George "Admiral" Schlei. "The Admiral caught an admirable game," the Cincinnati Enquirer's Jack Ryder wrote, "and he had a busy afternoon for Ewing had the spitball dodging around in every direction."3 Catching all 15 innings, Schlei threw out two baserunners and tagged out another at the plate when Tommy Sheehan missed a spitball on an attempted suicide squeeze.
Pittsburgh manager Fred Clarke made a bid to end the game in the 10th inning when, with two runners on base, he sent up a pinch-hitter for pitcher Deacon Phillippe. But Ewing retired Ginger Beaumont and the marathon continued, with Vic Willis taking over for Phillippe. Honus Wagner, hobbled by a charley horse, hadn't started the game for Pittsburgh, but in the 12th, Clarke sent his gimpy star in for Sheehan at third base. Ryder reported that Wagner looked "perfectly helpless" in two at-bats against Ewing.4
The Reds managed seven hits off Phillippe and three off Willis, but rarely threatened to score. They had their best chance in the 13th, when Miller Huggins led off with a double and Joe Kelley walked. When Wagner bobbled Frank Jude's sacrifice bunt, the bases were loaded with none out. But Willis induced Homer Smoot and Hans Lobert to ground weakly to the drawn-in infield, resulting in two force outs at home, and Schlei flied to center to end the inning.
That was the last serious threat by either side. Ewing received a generous round of applause from the Pittsburgh crowd when he came to bat in the 14th and he responded with a clean single to right, but nothing came of it. When the epic contest was over, two Cincinnati papers observed that Ewing looked as if he could have gone on indefinitely. Ryder offered this assessment:
"While every man on each team did something at some time or other during the three hours of play … the shining light of the afternoon fell directly on the long, lank form of Mr. Robert Ewing, the tall sycamore of old Wapakoneta [Ohio]. … He was the personification of coolness and courage."5
Sources
https://www.retrosheet.org/boxesetc/1906/B09110PIT1906.htm
Notes