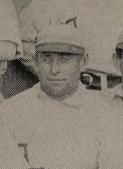 September 17, 1900: Phillies' Pearce Chiles caught using technology to steal signs
---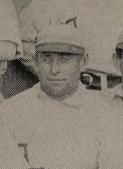 Before the 2020 baseball season got underway, the national pastime was rocked by scandal. An investigation by Major League Baseball revealed that both the Houston Astros and Boston Red Sox, World Series winners in 2017 and 2018, respectively, were involved in using technology to steal opponents' signs and gain an illegal advantage. As a result, the Astros fired manager A.J. Hinch and GM Jeff Luhnow, the Red Sox parted ways with manager Alex Cora, and the New York Mets fired manager Carlos Beltran. All were involved in the scandal. Using live video replay, players were able to steal signs from opposing catchers and relay the pitch selection to their batters by whistling, clapping, or banging trash cans.
Few fans are probably aware that 120 years earlier, the Philadelphia Phillies used the technology of the day to do the very same thing. It was known around the league that the Phillies were doing something, but no one knew how elaborate their system was. They were caught red-handed on one memorable day in the first game of a doubleheader on September 17, 1900, at the Baker Bowl. Their technology? Binoculars, a buzzer, and a seldom-used backup catcher.
First, the details of the game, which meant little in the National League standings. The Phillies were a distant third (60-55) at 10½ games back and sent Al Orth (14-14 in 1900, 3.78 ERA) to the mound, while the Reds were seventh (53-64) and countered with Theodore Breitenstein (10-10, 3.65 ERA). A little over 4,700 fans were on hand for the Monday afternoon contests.
Jimmy Barrett slammed a leadoff home run for the Reds on Orth's second pitch. It was a quiet day for the Reds from then on. The Phillies' bats came alive in the second. Ed McFarland singled and went to second on a passed ball. Joe Dolan walked and both runners scored on Orth's single to left. In the third, Ed Delahanty led off with a double and scored on Elmer Flick's single. The Phillies held that 3-1 lead into the sixth when Napoleon Lajoie tripled to right and scored on McFarland's fly.
In the seventh, the Reds scraped out a run. Tommy Corcoran reached on an error and after a groundout scored on singles by Harry Steinfeldt and Joe Quinn. That was all the scoring in the game as the Phillies prevailed, 4-2, in 1 hour and 50 minutes. Orth scattered eight hits, and five errors were not costly for the Phillies. Breitenstein allowed the Phillies only seven hits while striking out three and walking two. Breitenstein's career was winding down and he finished with a career 160-170 mark and a 4.03 ERA. Orth had several great seasons ahead and topped 200 wins in his 15-year career.
The reason this game has a story to tell, however, is what happened in the third inning.1 To understand the backstory, we have to go back to 1899. Morgan Murphy was a rarely used backup catcher for the Phillies. He didn't play at all in 1899, and played in only 11 games in 1900. The Detroit Free Press reported, "[Murphy] is said to be the right-hand man of the management and is consulted in every deal that is made."2 In September sportswriter Frank Hough said, "Morgan Murphy may not catch many games, but the old Boston Brotherhood catcher learned a few tricks from King Kelly in tipping off signs that enabled the Phillies to drive a few pitchers off the slab this summer."3 Kelly and Murphy were teammates on the Boston Players League team in 1890.
The Washington Times broke a story in its September 11 issue with "the tale which is hereby unfolded." Murphy regularly sat in a suite in the Baker Bowl clubhouse in center field "with a telescope of wonderful magnifying power." Murphy saw the catcher's sign and signaled the batter "by certain manipulations of the side curtains of the observatory."4
The scheme was paying off. "The wonderful batting of the club is easily accounted for," The Times commented. The 1899 Phillies were 58-25 at home, 36-33 on the road. They scored 503 runs at home, 413 on the road. The Phillies led the NL in hits, runs scored, doubles, RBIs, and batting average. "Morgan Murphy has earned every dollar of his salary this season," an unidentified Philly player said. "Had it not been for the signal service department we would be in the second division, and in many games where Morgan was not working we could not hit a balloon."5
Washington pitcher Bill Magee told the Washington Post, "Any player in the league will tell you that (the Phillies) were helped to many a hit by a confederate, by means that are perfectly legitimate, because there are no rules in the baseball code to prevent this scheme that was employed to bunco opposing pitchers out of hits. Morgan Murphy was the villain in this plot."6 On the road, Murphy utilized nearby buildings. In Brooklyn he rented a room across the street from the park and used a newspaper to communicate stolen signs.
A June 1900 game in Pittsburgh dragged on as the Pirates held conferences at the mound to change signs. Players were constantly watching Murphy watching the game with his binoculars, determined "to disable the bureau."7 The 1900 Phillies led the NL in hits, RBIs, and total bases, finishing 45-23 at home with 434 runs scored, 30-40 on the road with 376 runs. Fans suspected foul play.
Murphy's sign-stealing scheme included Pearce "Petie" Chiles, who often coached third base. In the third inning of that September 17 game, Corcoran began to vigorously dig in the third-base coach's box. Phillies manager Bill Shettsline knew immediately what was happening. Groundskeeper Joseph Schroeder and a police officer raced to the box. They were too late. Corcoran had extracted a box supporting a buzzer system. "Of course, there was considerable commotion among the players and the spectators," wrote the Philadelphia Inquirer. Cincinnati coach Arlie Latham broke the stunned silence. "Ha! What's this?" he sarcastically asked. "An infernal machine to disrupt the noble National League, or is it a dastardly attempt on the life of my dear distinguished friend, [Phillies' owner] John I. Rogers?" Umpire Tim Hurst was business as usual. "Back to the mines, men," he directed, and the game resumed.8
Reds manager Bob Allen had known of the scheme for a few days. "It was tipped off to us, I won't say by whom," Allen admitted about the buried device. Allen visited the clubhouse and kept his eye out for wires. "I detected two running into an upper window of the clubhouse. We decided, however, not to interfere with it until Monday."9 Corcoran actually had been digging in the dirt each inning to avoid detection.
Chiles had developed the spying method idea two years earlier while using his spyglass to watch horse races in New Orleans. He happened to spot a nearby youth baseball game and could clearly see the catcher's signals.10 No wonder Chiles was known as "one of the most slippery, elusive historical characters major-league baseball has ever produced," in the words of SABR biographer Ron Schuler.11 He was also known for a twitching leg while he kept his foot stationary in the box, even when it was deluged in a puddle.
F.C. Richter in Sporting Life mused, "Morgan ('Buzzer') Murphy is now entered on the rolls of fame as the Edison of base ball, while Pete Chiles will be forever known as the 'Human Push Button.'"12 Later in the season, Brooklyn manager Ned Hanlon was plotting his own scheme. After a game with the Phillies he approached Shettsline. "During all this series," he griped, "you have had Morgan Murphy armed with a pair of field glasses, seated in a flathouse outside the grounds, where he has been in communication with Chiles on the coaching line. It is useless for you to deny it, for I have sent two Brooklyn players into the house and found Murphy there. You may call this base ball; I don't. I changed the signs in the fourth inning today, and your celebrated tenth man could not read them. The result was that your men could not bat, and they could not win the game."13
Chiles got the last laugh in the next game against the Reds. He coached first base and made his familiar leg twitching. The Reds again came out to investigate, only to find out Chiles had buried a plain stick of wood.14 Rodgers tried to cover up the Phillies' indiscretion by saying the wires were left from a traveling entertainment group. The buzzer system, he said, didn't exist. "Neither Artemus Ward nor Mark Twain in his happiest moment ever perpetrated anything so deliciously humorous as that," joked the Philadelphia Inquirer.15
Rumors circulated 120 years later that the Astros were wearing a wireless buzzer system, something an MLB investigation proved false.16 What is considered serious in 2020 was a joke in 1900. "Inquiry has been made as to whether or not Morgan Murphy belongs to the Electrical Workers' Union," quipped Dryden.17
Sources
Baseball-reference.com.
Dittmar, Joe. "A Shocking Discovery," SABR Baseball Research Journal #20 (1991): 52-53, 65. https://research.sabr.org/journals/files/SABR-Baseball_Research_Journal-20.pdf.
Albertson, Matt. "Morgan Murphy, Pearce Chiles and the Phillies Sign Stealing Schemes," Sports Talk Philly. January 26, 2020. Retrieved February 5, 2020. https://sportstalkphilly.com/2020/01/pierce-chiles-sign-stealing-and-the-philadelphia-phillies.html.
Retrosheet.org.
Verducci, Tom. "How MLB Handled Sign Stealing Before Punishing Astros," Sports Illustrated, January 23, 2020. Retrieved February 7, 2020. https://si.com/mlb/2020/01/23/sign-stealing-history-astros-red-sox.
Notes
1 Some accounts say it was the second inning.
2 "Baseball Gossip," Detroit Free Press, July 27, 1899.
3 "Baseball Gossip," Detroit Free Press, September 2, 1899: 6.
4 "Murphy's Shrewd Trick," Washington Times, September 11, 1899: 6.
5 Washington Times.
6 "Baseball Notes," Washington Post, October 9, 1899: 8.
7 "Phillies Use Unfair Means," Pittsburgh Press, June 4, 1900: 5.
8 "Morgan Murphy's Signal Service Exposed at Last," Philadelphia Inquirer, September 18, 1900: 10.
9 "Fake Batting Averages," Washington Evening Star, September 25, 1900: 9.
10 "All Sorts," Cincinnati Enquirer, October 14, 1900: 31.
11 Ron Schuler, "Pearce Chiles," SABR BioProject. https://sabr.org/bioproj/person/038d8ca7. Retrieved February 9, 2020.
12 F.C. Richter, "Local Jottings," Sporting Life, September 22, 1900: 4.
13 "Another Exposure," Sporting Life, September 29, 1900: 4.
14 "Came Up with a Rush," Philadelphia Inquirer, September 20, 1900: 10.
15 "A Grotesque Joke Was the Buzzer, Says the Colonel," Philadelphia Inquirer, October 3, 1900: 6.
16 Justin Leger, "Report: MLB 'Found No Evidence' Astros Used Buzzers to Steal Signs," NBC Sports Boston, January 16, 2020. Retrieved February 9, 2020. https://nbcsports.com/boston/red-sox/report-mlb-found-no-evidence-astros-used-buzzers-steal-signs.
17 "Baseball Gossip," Cincinnati Enquirer, September 21, 1900: 4.
Additional Stats
Philadelphia Phillies 4
Cincinnati Reds 2
Game 1, DH
---
Baker Bowl
Philadelphia, PA
Corrections? Additions?
If you can help us improve this game story, contact us.
Tags
https://sabr.org/sites/default/files/Pearce_Chiles.jpg
600
800
admin
/wp-content/uploads/2020/02/sabr_logo.png
admin
2020-03-24 18:13:22
2020-05-28 15:48:19
September 17, 1900: Phillies' Pearce Chiles caught using technology to steal signs