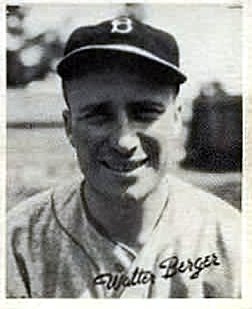 ---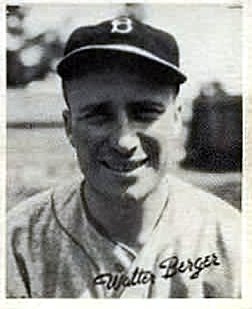 Today's ballplayers and their union would be aghast, but Great Depression-era club owners responded to the new economic reality with doubleheaders – lots of them. On Wednesday, September 17, 1930, the Boston Braves were playing their 30th twin bill of the season and sixth in an extended Wigwam stand that had begun on September 1. They'd played one the prior Sunday and would play their final one 10 days later as part of a season-closing series in Brooklyn.1
At this point in the season, the outcome of the games didn't mean much to either the Braves or the visiting Cincinnati Reds. Boston was 67-78 and sixth in the eight-team National League; Cincinnati stood seventh, 9½ games behind the Braves. But with their 67 wins, the Braves had already surpassed the 56 the 1929 club had managed to win under the quirky guidance of principal owner Judge Emil Fuchs. Casting himself as manager to save salary but in practice "frequently out of town or at least out of the dugout on other business,"2 Fuchs customarily had "assistant manager" Johnny Evers run the team. Recognizing that the dugout was not his realm, Fuchs brought in Bill "Deacon" McKechnie for 1930. McKechnie had won the 1925 World Series managing the Pittsburgh Pirates and the 1928 National League pennant with the St. Louis Cardinals.3
A rookie, Wally Berger,4 was responsible for a great deal of that improvement. In his definitive history, The Boston Braves, Harold Kaese styled the righty-hitting Berger a "lanky, raw-boned blond, a free-swinging young giant … the frosting on the [McKechnie Braves'] cake."5 McKechnie, whose keen managerial instincts carried him to the Hall of Fame, saw potential,6 and installed Berger in left field,7 batting fifth, on Opening Day. He stayed there, slotted in the heart of the order, and had played in all but three of Boston's 146 games up to September 17. The frosting he added was remarkable for a rookie: He entered the day's play batting .307 and slugging .607, with 34 home runs and 109 RBIs. He'd already broken the major-league rookie home-run record back on July 20 in another game against Cincinnati at Braves Field.8
Berger summed up his rookie outlook later in a memoir: "Before I went to spring training the first year with Boston, I got myself in pretty good shape. I was going to a big-league club from the minors, and I knew that the first impression was going to count. I had to battle for position with the other outfielders. I wanted to get off to a good start – and I did."9
Thirty thousand had seen the Braves and Cardinals split a Sunday twin bill on September 14; a reported 5,000 ventured out to Braves Field for this midweek action, which followed two offdays but competed with a parade also taking place in downtown Boston.10 Even in the middle of the week and with a free parade, fans with limited spare dollars were getting another doubleheader, and knew that their prize rookie's steady production was still solid late in the season – Berger had reached base by hit or walk in 16 of the 17 games in the extended homestand. To boot, Cincinnati, "Porkopolis" to Boston Post writer Paul Shannon,11 came to town dragging a 12-game losing streak.
Right-hander Socks Seibold, out of the majors for 10 years before resurfacing with the Braves in 1929, started the opener for the locals and spun a complete game, shutting out Cincinnati in all but the seventh inning, when the Reds touched him up for three runs. By then the Braves already had five of their own. Berger had gotten things started with an RBI single off Benny Frey in the first inning, then drilled a two-run homer in the third that ended Frey's day. McKechnie gave Seibold enough leash to finish what he started and Lance Richbourg's great defensive work in right field helped, too. The Braves tacked on an insurance run in the eighth to win, 6-3. Berger was 2-for-4 with a run scored on the home run, his 35th of the year. He'd moved his RBI total to 112.
He wasn't finished. Although the scoring in the second game was essentially a turnabout from the first, with Cincinnati's Red Lucas12 staked to a 5-0 lead through five innings,13 Berger got to work in the sixth. He broke up Lucas's shutout bid with a two-out solo homer, then victimized the right-hander again with a three-run shot, number 37, in the eighth. Before these pyrotechnics, both "full-blooded" and "smashed" to left field,14 he'd added his 27th double of the season. The Berger barrage drove in all four Boston runs, but the one-man offense wasn't enough as Cincinnati finally snapped its losing streak at 13 with a 6-4 win. Despite his difficulties with Berger, Lucas managed a complete game and helped his own cause with a two-run single and a run scored.
This late-season day at cavernous Braves Field, notorious as a pitchers' park where home runs were hard to come by,15 clearly belonged to Wally Berger. He'd given the Depression-pinched fans the two-for-one heroics they'd looked for. For the day he was 5-for-8 with three home runs, a double, seven RBIs, and three runs scored. With 11 days left in the season Boston's rising star, already likened to the Red Sox' departed Babe Ruth,16 had 37 home runs and 116 RBIs.17 The day nicely exemplified his exceptional rookie year, giving long-suffering Braves fans a slugger to cheer – and, with an experienced manager also in place, hope for the seasons to come.18
And Berger was glad to oblige: "Playing baseball was the only job in my life that I liked. By the time I came along, professional ballplayers – especially in the major leagues – had prestige. You got a lot of attention. People looked up to you, wanted to be around you."19
This article appeared in "Braves Field: Memorable Moments at Boston's Lost Diamond" (SABR, 2015), edited by Bill Nowlin and Bob Brady. To read more articles from this book, click here.
Sources
Berger, Walter Anton, and George Morris Snyder. Freshly Remember'd (Redondo Beach, California: Schneider/McGuirk Press, 1993).
Bevis, Charlie. Doubleheaders, A Major League History (Jefferson, North Carolina: McFarland& Company, Inc., 2010).
Caruso, Gary. The Braves Encyclopedia (Philadelphia: Temple University Press, 1995).
Fuchs, Robert S., and Wayne Soini. Judge Fuchs and the Boston Braves, 1923-1935 (Jefferson, North Carolina: McFarland & Co., Inc., 1998).
James, Bill. The Bill James Guide to Baseball Managers from 1870 to Today (New York: Simon and Schuster, Inc., Scribner, 1997).
Johnson, Richard A. Images of Sports: Boston Braves (Mount Pleasant, South Carolina: Arcadia Publishing, 2001).
Kaese, Harold. The Boston Braves (New York: G.P. Putnam's Sons, 1948).
Reichler, Joseph L. The Great All-Time Baseball Record Book (New York: Macmillan Publishing Co., Inc., 1981).
Vincent, David W., ed. Home Runs in the Old Ballparks (Cleveland: Society for American Baseball Research, 1995).
Brattain, John. "Blast From The Past: Wally Berger," The Hardball Times.com, April 22, 2005 (accessed November 1, 2014).
O'Leary, James C. "Berger Has Three Homers in Braves Double-Header," Boston Globe, September 18, 1930.
Shannon, Paul H. "Berger Makes Three Homers," Boston Post, September 18, 1930.
Whitman, Burt. "Braves Split with Reds, 6-3, 4-6, as Berger Knocks Three Homers and Smashes in Seven Runs," Boston Herald, September 18, 1930, 36.
BallparksofBaseball.com, Braves Field (accessed October 7, 2014).
Baseball-Almanac.com, Single-Season Rookie RBI Records (accessed November 1, 2014).
Baseball-Reference.com
Braves.com, All-Time Statistics Totals (accessed October 30, 2014).
Retrosheet.org
http://www.baseball-reference.com/boxes/BSN/BSN193009171.shtml
http://www.retrosheet.org/boxesetc/1930/B09171BSN1930.htm
http://www.baseball-reference.com/boxes/BSN/BSN193009172.shtml
http://www.retrosheet.org/boxesetc/1930/B09172BSN1930.htm
Notes
Additional Stats
Boston Braves 6
Cincinnati Reds 3
Cincinnati Reds 6
Boston Braves 4
---
Braves Field
Boston, MA
Box Score + PBP:
Game 1:
Game 2:
Corrections? Additions?
If you can help us improve this game story, contact us.
Tags
http://bioproj.sabr.org/bp_ftp/images5/BergerWally.jpg
600
800
admin
/wp-content/uploads/2020/02/sabr_logo.png
admin
2017-04-19 13:20:28
2020-04-17 10:25:53
September 17, 1930: Big day for Braves rookie Berger with three home runs in doubleheader