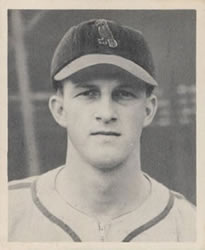 September 22, 1948: Stan the Man swings five times, gets five hits
---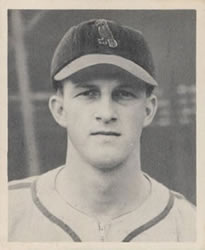 Stan Musial's wrists ached from injuries. The St. Louis Cardinals' star outfielder did not want to waste even one swing on September 22, 1948, against the Boston Braves at Braves Field. Indeed, he offered at just five pitches in five at-bats.
That was enough. Stan the Man, nearing the end of a glorious season, went 5-for-5. The seven-year veteran even smacked a home run in leading the Redbirds to an 8-2 victory. It was Musial's fourth five-hit game that year, tying the major-league record set by Detroit Tigers great Ty Cobb in 1922. At the end of the day, Musial's batting average stood at .378 with 38 homers and 122 RBIs.
By Musial's standards, this was something of a comeback year. After winning a second National League MVP Award in 1946 and leading the circuit with a .365 batting average, a .587 slugging percentage, 228 hits, 50 doubles, and 124 runs scored, he hit what was then a career-low .312 in 1947. He did not top the league in any important offensive category.
Health problems plagued Musial throughout 1947. He complained of abdominal pain during spring training and batted just .146 in April. Doctors recommended in early May that he undergo emergency surgery for appendicitis. That might have sidelined the left fielder for a month, though. Instead, doctors froze the appendix and agreed to delay any operation until the offseason. Musial, who also was battling tonsillitis, started to hit again. He batted .370 over one 58-game stretch.1
Recovered by the spring of 1948, Musial began knocking line drives around ballparks across the country. As late as the All-Star break, on July 11, he ended the day with a batting average of better than .400 (specifically, .403). Musial enjoyed his first five-hit game of the year on April 30. He reached that mark again on May 19 and, for a third time, on June 22. In the May 19 game, against the Brooklyn Dodgers at Ebbets Field, every hit came with two strikes against him.2
The 27-year-old also helped the Redbirds by playing outstanding defense. At Ebbets Field on September 17, he made a somersaulting catch to rob the Dodgers' Jackie Robinson of a hit in the third inning. Later, he tumbled and grabbed a short fly ball hit by Tommy Brown. The Cardinals won, 4-2. In making the catch, Musial jammed his left wrist.
The next afternoon, Dodgers starter Carl Erskine smacked Musial in the right wrist with a pitch. Even so, Musial ripped a home run later in the game. The Cardinals lost, 3-2; worse, both of Stan the Man's wrists were now hurt.
After a doubleheader with the New York Giants on September 19 at the Polo Grounds, the Cardinals traveled to Boston for a three-game series, including a double-dip on September 21. St. Louis swept the doubleheader by scores of 11-3 and 4-0. Musial went 2-for-8.
Usually the breeze blew into Braves Field from the nearby Charles River, making the ballpark a good one for pitchers. A hard wind, though, rushed toward the bleachers on September 22. It seemed like a New England day just made for high scoring. Bob Broeg, Cardinals beat writer for the St. Louis Post-Dispatch, knew it. Musial's injured wrists still bothered him.
"A great day for the hitters, Banj," Broeg said, calling Musial by another one of his nicknames.3
"Yeah, but I can't hit like this," Musial retorted, referring to his stiff, taped-up wrists. 4
Angry, he tore off the bandages. Redbirds manager Eddie Dyer wrote down Musial's name in the customary third spot in the team's batting order. The Cardinals boasted a 78-66 won-lost record on this date, good for third place. They trailed the second-place Dodgers (79-66) by a half-game and the first-place Braves (86-59) by 7½ games.
Journeyman right-hander Al Brazle, 7-6, started for St. Louis. Talented left-hander Warren Spahn, 15-10, took the ball for Boston. Spahn, 27, had won 21 games for Boston in 1947 and led the NL with a 2.33 ERA and seven shutouts.
Musial, a "handicapped slugger,"5 began the day by rapping a two-out single in the opening inning. Enos Slaughter, though, followed with a flyball out to end the frame. The next inning, St. Louis scored the game's first run. Nippy Jones and Terry Moore led off with back-to-back singles. With one out, Del Rice singled Jones home.
The Cardinals added two more runs in the third inning to go ahead 3-0. This time, Musial started the rally. He ripped a one-out double, his 44th two-bagger of the year, and scored on Slaughter's single. Slaughter, in turn, sprinted to third base on right-fielder Tommy Holmes's error and raced home on Jones's fly ball.
Boston pushed across a run in the bottom of the third. Bobby Sturgeon led off by knocking a triple and scoring on Alvin Dark's groundout. St. Louis answered with a big inning in the top of fourth against new Braves pitcher Red Barrett. Don Lang greeted the 10-year veteran with a two-base hit to left field. After Rice struck out, Brazle roped an RBI single to center. Red Schoendienst doubled to right, putting runners on second and third. Marty Marion then lifted a fly ball to score Brazle.
That brought up Musial for a third time. Bad wrists and all, he pulled a Barrett pitch over the right-field fence to give St. Louis a commanding 7-1 lead. "Stan almost seemed to jump into good-time Charley's pitch," according to the Post-Dispatch.6
Slaughter drew a walk, ending the afternoon for Barrett. In came Bobby Hogue to pitch for Boston with two out and Nippy Jones up. The inning ended in unusual fashion for the Redbirds and in a painful way for Slaughter, who tried to steal second base. Jones ripped a line drive through the middle that landed on Slaughter's face, giving him a broken nose and black eye. Slaughter left the field while lying on a stretcher. And, because the ball struck him, he was out. Musial moved from right field to left field in the bottom of the fourth, and Ron Northey went in to play right.
In the sixth inning, Musial grounded a two-out single and scored on Northey's double. Boston answered in the seventh with a lone run. Clint Conatser banged a double off Brazle to start the inning and came home on Phil Masi's double. Brazle stopped the rally by getting two strikeouts and a fly out.
Musial batted for the final time with one out in the eighth. He expanded the strike zone and punched a base hit through the infield on a 2-and-0 pitch from Al Lyons, the Braves' fifth hurler of the game. "When the first two pitches were balls, I was afraid he was going to walk me, and I really wanted that last chance," Musial said.7
Northey and Jones flied out to end the inning. Boston didn't mount a threat the rest of the way. Brazle threw a complete game and upped his record to 8-6. Losing pitcher Spahn dropped to 15-11. The Braves went on to finish 91-62 and earn their first pennant since 1914. They could not, however, bring home a World Series championship. The Cleveland Indians knocked off Boston in six games. The Cardinals, meanwhile, leapt ahead of the Dodgers to finish in second place with an 85-69 mark despite Slaughter's missing the remainder of the campaign after his injuries. "Country" Slaughter ended the season with 11 home runs, 90 RBIs, and a .321 batting average.
Musial won his third of three MVP awards in 1948, the first player in the National League to achieve that milestone. He topped the NL in batting average (.376), on-base percentage (.450), runs scored (135), hits (230), doubles (46), triples (18), RBIs (131), and total bases (429).
Most satisfying to Musial, he also led the league with a .702 slugging percentage, the highest figure since Hack Wilson slugged .723 for the 1930 Chicago Cubs. Also, Musial's 103 extra-base hits fell four short of matching Chuck Klein's NL record set in 1930 with the Philadelphia Phillies, and Stan came within 16 total bases of tying former Cardinal Rogers Hornsby's league mark of 445 in 1921.8
"I'd actually had a piece of several great hitters' best seasons," Musial wrote.9
The Donora, Pennsylvania, native ended the season with 39 homers. Both the Giants' Johnny Mize and the Pittsburgh Pirates' Ralph Kiner finished atop the league with 40 apiece. The home-run race nearly ended in a three-way tie.
That isn't all. According to some reports, Musial knocked a round-tripper in a rain-canceled game earlier in the season. Musial wrote in his 1964 autobiography that he slugged a homer in a 1948 game that was "washed out by rain."10
Even so, despite possibly losing out on the Triple Crown, Musial wrote in his memoir that 1948 "was a once-in-a-lifetime season."11 On September 22, 1948, he enjoyed a once-in-a-lifetime game.
Sources
In addition to the sources cited in the Notes, this account includes information acquired from Baseball-Reference.com (baseball-reference.com/boxes/BSN/BSN194809220.shtml).
https://www.retrosheet.org/boxesetc/1948/B09220BSN1948.htm
Notes
1 James N. Giglio, Musial: From Stash to Stan the Man (Columbia, Missouri, and London: University of Missouri Press, 2001), 159.
2 Bob Broeg, Musial: The Man's Own Story (New York: Doubleday, 1964), 116.
3 Broeg, 116.
4 Ibid.
5 Bob Broeg, "Loss of Slaughter Puts Second-Place Burden on 'Five-for-Five' Musial," St. Louis Post-Dispatch, September 23, 1948.
6 Ibid.
7 Ibid.
8 Broeg, Musial, 118.
9 Ibid.
10 Ibid.
11 Ibid.
Additional Stats
St. Louis Cardinals 8
Boston Braves 2
---
Braves Field
Boston, MA
Box Score + PBP:
Corrections? Additions?
If you can help us improve this game story, contact us.
Tags
https://sabr.org/sites/default/files/images/MusialStan-1948Bowman.jpg
600
800
admin
/wp-content/uploads/2020/02/sabr_logo.png
admin
2018-08-07 15:41:36
2020-04-17 10:24:44
September 22, 1948: Stan the Man swings five times, gets five hits