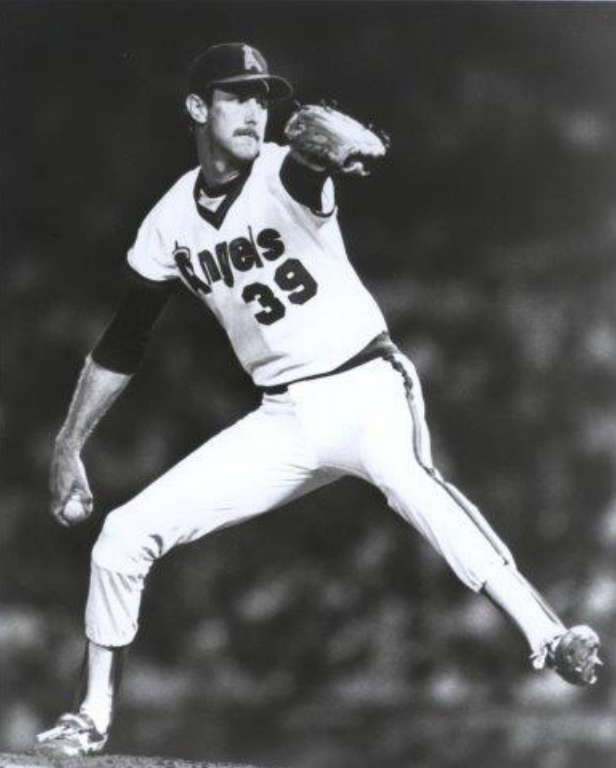 September 30, 1984: Mike Witt throws perfect game in Angels' final game of the season
---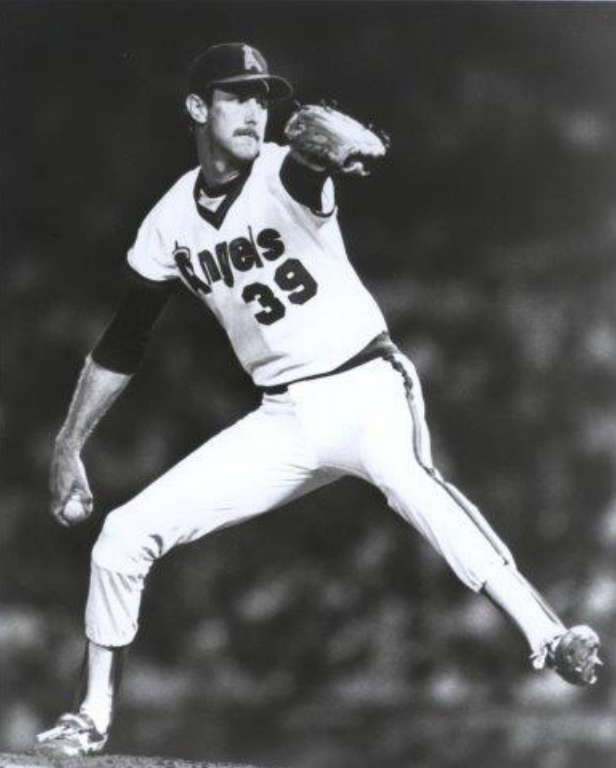 Season-ending games rarely hold much fascination for many fans or players, and such was the case when the Texas Rangers hosted the California Angels in the finale of 1984. For Mike Witt, the circumstances of the visiting pitcher in his last start also served as the conclusion of a salary drive, and the lanky right-hander capped his season — the first in which the 24-year-old worked exclusively as a starter — in a most resounding way.
With the season nearly over, California's star-studded roster had failed to deliver a divisional pennant, and some in the media claimed the Angels were too old to be competitive. California nonetheless held the top spot in the AL West for a seven-week stretch through early July, but the team slumped, notably in the second half of September, and failed to overtake Kansas City. As the Angels' prospects dimmed, manager John McNamara's team could only look back on a few bright spots in a season gone sour. Witt had already secured his place as the best pitcher on the staff and sought his 15th victory on the campaign's last day.
On the afternoon of September 30 in Arlington, Texas, 8,375 fans settled down to watch the matchup of Rangers knuckleballer Charlie Hough and the Angels' up-and-coming Witt. Hough retired the visiting Angels in the top of the first inning when Rob Wilfong tried unsuccessfully to bunt his way on, Daryl Sconiers struck out, and Fred Lynn grounded out to second. In the home half of the first, Witt fanned Mickey Rivers, induced Wayne Tolleson to fly out to left field, and coaxed a grounder to second from Gary Ward. Hough and Witt again matched zeros in the second inning. Doug DeCinces opened for the Angels with a single but was erased on a double play, and Reggie Jackson flied out. Witt countered with a groundout by Larry Parrish, a flyout by Pete O'Brien, and a strikeout of George Wright.
The Angels had a chance to score first when Mike Brown led off the third with a triple, but Bob Boone (groundout), Dick Schofield (popup), and Wilfong (groundout) failed to take advantage. Witt answered with strikeouts of Tom Dunbar and Donnie Scott, then closed out his first pass through the Texas lineup by getting Curt Wilkerson to ground out to shortstop Schofield. California had a runner in scoring position in the fourth — Lynn singled and moved to second on a wild pitch — but he would go no further. Witt retired Texas again in order in the bottom of the fourth on groundouts by Rivers and Tolleson, then a fly ball by Ward.
Brown worked Hough for a one-out walk in the fifth but was left stranded, then Witt breezed past Parrish and O'Brien on grounders before fanning Wright to end the fifth. In the sixth inning, a two-out walk to Lynn was all for naught when the center fielder was cut down stealing. Witt deftly handled the bottom of the Rangers order on a pair of groundouts to second sandwiched around a Scott strikeout.
In the seventh the Angels plated what would be the only run of the game. DeCinces led off with a single and advanced on a passed ball of a Hough knuckler. After Brian Downing moved DeCinces to third by grounding to second, Jackson reached on a fielder's choice as DeCinces scored. Brown's second hit of the day, a double, put Jackson on third, but Boone grounded to third baseman Larry Parrish, who cut down Jackson trying to score. Schofield walked to load the bases, but Wilfong grounded back to Hough to end the threat.
After the seventh-inning stretch, Witt struck out Rivers but then threw three straight balls to Tolleson, who then "squared around twice to fake [a] bunt," recalled Witt, who noted, "That is generally frowned upon by baseball's unwritten rules."1 The Rangers second baseman ended his at-bat by grounding out to Wilfong, as did Ward to end the inning. The Angels went quietly in the eighth, Lynn's single going by the boards when DeCinces hit into a double play. In the Texas eighth, Parrish led off by nearly ruining Witt's effort. The right-handed slugger got hold of a Witt offering and sent it deep the opposite way. The drive was hauled in by Brown at the base of the wall in right field and proved to be the hardest-struck ball of the day. "When Parrish hit it, I thought it had home run possibilities," admitted Witt after the game, but upon seeing that the ball would not leave the park, the pitcher was relieved to find his right fielder camped under it.2 Surviving Parrish's scare, Witt bore down and got O'Brien and Wright on strikeouts, making it 24 consecutive batters retired.
In the top of the ninth, another Angels stir yielded no runs. With two outs, Brown singled and was replaced by pinch-runner Gary Pettis, who was cut down stealing. Only three outs now separated Witt from becoming the 11th major-league pitcher to pitch a perfect game, and McNamara made several adjustments in the field to minimize any weaknesses on defense.3 Bobby Grich had replaced Sconiers at first base in the eighth inning. In the ninth, future Gold Glove winner Pettis remained in the game in center field, Lynn moved from center to right, and Derrel Thomas entered to give the Angels more speed in left by replacing Downing. It was up to Witt to serve as his own closer.
Dunbar led off the home half of the ninth by striking out for the second time, and Bob Jones pinch-hit for Scott, grounding out to second base. Marv Foley came to bat in place of Wilkerson and replicated Jones's feat by grounding to second to give Witt the first perfect game in the majors since Len Barker's gem in May 1981. This was also the seventh no-hit game in Angel history, Bo Belinsky, Clyde Wright, and the great Nolan Ryan — on four occasions — authoring the others. Hough's outing was exemplary, too — a complete game, only one run (which was unearned, at that), three walks, and three strikeouts — but the day belonged to Witt. "My control with all pitches was the key to the perfect game," he observed years later. "Both fastball and curveball were exceptional that day."4 Keeping his concentration on the task at hand in perspective, Witt also claimed that visions of a perfect game "never occurred until I had two outs in the ninth," although he confessed, "I was aware of the no-hitter in the fourth."5
Alluding to the pace of the contest, which lasted a brisk hour and 49 minutes, as well as the trust he placed in his stellar backstop, Witt noted, "There was not a lot of conversation going on during the game. When a pitcher is on, there is not a lot to talk about. My mindset with Bob [Boone] catching was to basically follow his lead."6 Witt threw 94 pitches in total, 70 for strikes, and 23 of those were first-pitch strikes. Afterward there was some griping on the part of the Rangers, such as O'Brien's claim that home-plate umpire Greg Kosc "widened the strike zone at the end," and Rivers hinted that since this game was the season's finale, some players were hurrying to be done with it: "I don't want to take anything away from [Witt], but everyone had their bags packed and were in a rush to get out."7
On hand to see her husband's feat was Lisa Witt, who "just happened to be on that road trip and had a front row seat … right next to our dugout."8 Mike's spouse was aware that he was pitching a no-hitter but she later revealed, "I didn't even know there was such a thing as a perfect game."9 Returning to Anaheim after the contest, the Witts were besieged by the press, including a request for a 3:00 A.M. wakeup call to appear on ABC's Good Morning America. Witt garnered Sports Illustrated "Player of the Week" honors as a tribute to his feat. The perfect game served as a supreme milestone in Witt's young career, as he parlayed his overall 1984 performance — 15 wins, 11 losses, 34 starts, 3.47 ERA, and 196 strikeouts in 246⅔ innings — into a three-year, $2.75 million contract.
Lauded as one of the best young pitchers in baseball, Witt was later twice named to the AL All-Star team before arm problems began to take their toll. Working out of the California bullpen in April 1990, Witt combined on a no-hitter with Mark Langston during one of his last appearances in an Angel uniform.
This article was published in SABR's "No-Hitters" (2017), edited by Bill Nowlin. To read more Games Project stories from this book, click here.
Notes
1 Mike Witt email correspondence with author, October 15, 2015.
2 Tom Singer, "Hitless Rangers Are Left at Witt's End," The Sporting News, October 8, 1984: 19.
3 At the time of Witt's feat, he was listed as the 13th perfect game pitcher rather than the 11th. The earlier achievements by Ernie Shore and Don Larsen were later removed from the list of sanctioned perfect games.
4 Mike Witt email.
5 Mike Witt email; Singer, "Hitless Rangers." Emphasis added.
6 Mike Witt email.
7 Singer, "Hitless Rangers."
8 Mike Witt email.
9 "Lisa Witt's Magic Kingdom," Halo Magazine, 1986, Vol.1, Book II, 55.
Additional Stats
California Angels 1
Texas Rangers 0
---
Arlington Stadium
Arlington, TX
Box Score + PBP:
Corrections? Additions?
If you can help us improve this game story, contact us.
Tags
https://sabr.org/sites/default/files/Screen%20Shot%202018-10-18%20at%2012.56.06%20PM.png
600
800
admin
/wp-content/uploads/2020/02/sabr_logo.png
admin
2018-10-18 12:58:40
2020-04-17 10:23:51
September 30, 1984: Mike Witt throws perfect game in Angels' final game of the season