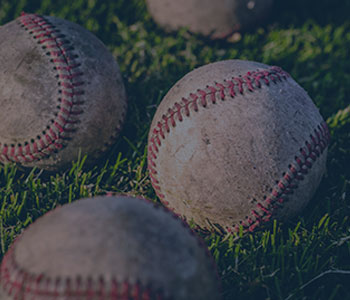 Fred Pfeffer, Stonewall Second Baseman
This article was written by Art Ahrens
This article was published in 1979 Baseball Research Journal
---
Much has been said about the Chicago Nationals' "stonewall infield" of the 1880's, both fact and fantasy. With Cap Anson at first base, Fred Pfeffer at second, Tommy Burns at short, and Ed Williamson at third, it was the most celebrated quartet of its day and an unbeatable combination for the Chicago champions of 1885 and 1886. Middle man Pfeffer was the mortar that held the "stonewall" together.
Born in Louisville, March 17, 1860, Pfeffer was later known as "the greatest Dutchman ever born on Saint Patrick's Day." The fact that he spoke fluent German throughout his adult life makes it likely that his parents were immigrants.
Like every other player, Fred first learned baseball on the sandlots of his hometown. In 1879 he joined the semiprofessional Louisville Eclipses, for whom he played the next three years, gaining a reputation locally for his fielding ability. During a 19-inning tie game with Akron on June 26, 1881 Pfeffer put out six runners and assisted 12 times, cutting off three men at home and a like number at third with his swift and accurate throws. In the bottom of the 18th, Ed Swartwood tried to score from second on Tony Mullane's hit to deep center, but was nailed at the plate by Pfeffer's long, strong throw, Fred having run out to meet the ball when fielded. As he recalled years later, "this battle really put most of us on the map," and the following year Fred was in the National League with the Troy Haymakers.
Still learning the ropes of professionalism, Fred drew little attention his first year. When the Troy club disbanded that fall, he found himself temporarily out of work. In October 1882, the Chicago White Stockings recruited him to play shortstop for a nine-game exhibition series. Manager Cap Anson liked what he saw, and Fred was given a contract, to begin a long and productive association-though not always a cordial one. Since Chicago already had a massive German population, Pfeffer's popularity was assured once he demonstrated his capabilities, and he became affectionately known as "Unser Fritz." He was probably the first player of German extraction on the Chicago team.
In the following years, Pfeffer earned a reputation as the top pivot man in the game. Several testimonials to his ability have survived. Anson, who did not always see eye to eye with Fred, still recorded in his autobiography that
Fred Pfeffer . . . was a ballplayer from the ground up, and as good a second baseman as there was in the profession, the only thing that I ever found to criticize in his play being a tendency to pose for the benefit of the occupants of the grandstand. He was a brilliant player, however, and as good a man in his position according to my estimates as any that ever held down the second bag.

He was a high-salaried player and one that earned every cent he received, being a hard worker and always to be relied upon. He was a neat dresser, and while not a teetotaler, never drank any more than he knew how to take care of. As a thrower, fielder and base runner he was in the first class, while as a batsman he was only fair.
Teammate Mike Kelly, with typical flamboyance, said:
Fred Pfeffer was the greatest second baseman of them all. All you had to do was throw anywhere near the bag and he would get it — high, wide, or on the ground. What a man he was to make a return throw; why he could lay on his stomach and throw a hundred yards.
Finally, Charles Comiskey ranked Pfeffer with Eddie Collins and Nap Lajoie as the three best second baseman he had ever seen, remarking that
Fred knew the game of baseball and he played it with his head as well as his hands. There wasn't a minute of the game that he wasn't on the job and he had more tricks up his sleeve than any other of his contemporaries. With Pfeffer I'll have to link Collins.
The figures back up the testimony. From 1884 through 1891, Fred topped the league (including one season in the Players League) at his position in putouts for eight consecutive years, a mark exceeded only by Nellie Fox of the White Sox, who led nine straight times from 1952 through 1960. During the same stretch, Pfeffer led in total chances per game seven times, double plays seven times, and assists four times. He also led five times in errors, the main reason being that Fred made diving stabs at balls which nobody else would have attempted. He never led in fielding average, but as the career of Zeke Bonura illustrates, a high average is not always an accurate gauge of fielding ability.
Fred was equally deft at moving to his left and his right, and probably covered more ground than any other infielder of his day. He could fire to any base with a quick snap of his wrist, and had a throwing arm that was second to none, once winning a gold medal for throwing a ball 400 feet. Among his Chicago teammates, only Ed Williamson could duplicate that mark. In a nine-inning game in July 1883, Pfeffer handled 15 chances without an error, and on May 24, 1894, he took care of 21 chances in an 11-inning contest. What made his record even more remarkable is that he accomplished most of it without the aid of a glove. Not until 1896, by which time his career was winding up, did Fred adapt the protective handgear in 1888 he penned (or signed his name to) Scientific Baseball, a volume concerned mainly with infield defense. He was also credited with being the first to suggest that there be two umpires at every game instead of one.
Although his lifetime batting average was only .258, Fred's bat was as dangerous as any when necessary. In 1884 he took advantage of a short rightfield fence at Chicago's Lake Park to hit 25 home runs-all at the home park. On September 30, 1885, his seventh-inning home run provided the margin as Chicago's John Clarkson edged New York's Tim Keefe, 2-1, in the pennant clincher. In the World Series against the St. Louis Browns (American Association) that fall, he collected 11 hits in 27 at bats for a .407 average, second only to Anson's .423. Another high point came on June 22, 1888 when Chicago rallied for 11 runs in the sixth inning to overcome a 6-1 deficit and beat visiting Pittsburgh, 12-6. Pfeffer drove in four of the runs with a single and an inside-the-park homer.
Ballplayers were jacks-of-all-trades in those days, and Pfeffer was sometimes called upon to save the day in the pitcher's box. This was especially true in 1885, when ace Larry Corcoran's arm went lame, and the team was short of pitchers. On June 5, Fred went the route to beat Detroit, 7-4, on the enemy's turf. He fanned six men along the way, and only two of the runs off him were earned. He pitched in several other contests before the year was up, winning another and dropping one.
Pfeffer's career had its humorous aspects as well, especially during the winter of 1888-89, when the Chicago Nationals and a selection of All-Americans took baseball's first world tour. The teams spent a portion of their voyage on a German liner, and, as Anson related:
. . . the waiters spoke nothing but German, and consequently those of us who were unfamiliar with the language had some difficulty in making ourselves understood….Fred Pfeffer was right at home, however, and as a result he managed to get the best there was going, the waiters evidently mistaking him for nothing less than a German count, judging from the alacrity with which they flew about to execute his orders.
With his aquiline profile, Kaiser Bill mustache, and aristocratic gain, Pfeffer indeed looked more like a European nobleman than an American ballplayer.
All was not fun and games, however. Strong-willed and independent, Pfeffer felt that players were chattels of the owners and longed for the day when he could be "out of the power of these self-constituted judges and juries." A bad scene occurred in August 1887 when Anson fined him $25 for a "careless error." When club owner Albert Spalding refused to rescind the fine, the incensed Pfeffer complicated matters by making careless remarks to the press, and the feud dominated the sports pages for weeks. Some quoted figures ranging from $100 to $500 as Pfeffer's punishment.
Already a member of John M. Ward's Brotherhood of Professional Baseball Players, Pfeffer became Ward's right-hand man in the movement, as well as union organizer on the Chicago team. When the Brotherhood bolted in 1890 to form its own circuit, the Player's League, Fred raised $20,000 within 20 minutes for the effort, and later claimed that he could have raised $100,000 just as easily. More significantly, Pfeffer brought almost the entire Chicago team with him. Only Anson, Burns, and Bill Hutchison remained loyal to the National League. Most of the others Joined Fred on the Chicago PL team, the Onions, while the rest signed with other clubs in the new league. Pfeffer also recruited Charles Comiskey of the St. Louis Browns to manage the Onions, and from this association developed a lifelong friendship.
The venture looked promising at the start, as the Onions had a star-studded lineup. Aside from Pfeffer and Comiskey, there were Jimmy Ryan, Ed Williamson, Silver King, Hugh Duffy, Tip O'Neill, Duke Farrell, Mark Baldwin, and Frank Dwyer. Although the team finished a strong fourth with a 75-62 record, the Players' League was a financial disaster deal disbanded after only one season-with Pfeffer losing $10,000 on the deal. With the rebellion crushed, Pfeffer's contract was resumed by the Chicago Nationals, more as a concession to his immense popularity than anything else. But Fred's union involvement had been a turning point in his career, and he remained a controversial figure for the rest of his playing days.
As the 1891 season wore on, relations with Anson became increasingly strained, the final rupture coming when Anson began berating the Brotherhood at Cleveland when the team was having dinner. Pfeffer left the table abruptly, and the two did not speak to each other for several years.
To complicate matters, it was discovered the following winter that Pfeffer had become secretly involved in a deal-calling for a $7,000 contract-to become player-manager for a Chicago franchise in the American Association. Although the proposal fell through when the Association went bankrupt, it technically made Pfeffer a contract jumper. The upshot of it all was that he was traded to Louisville for James Canavan and cash on April 4, 1892.
Idolized in his home town, Pfeffer was given a hero's welcome upon his return to Louisville, and his association with the Colonels began with promise. He was appointed manager June 22, 1892, with the team in 11th place, and made his managerial debut at Chicago two days later. It was sweet revenge as Fred's Colonels beat Anson's Colts, 1-0, with Lee Viau edging Pat Luby in a pitching duel. But the team could not put it together thereafter, winning only 39 more under Pfeffer's leadership while dropping 54. They finished ninth for the year, with a 63-89 record overall.
Fred was back at second base the following year, but Bill Barnie was the new manager. In 1894, Pfeffer batted .308 for the high mark of his career. In the meantime, Fred had thrown in his lot with Barnie and Pirate field boss Al Buckenberger in a plan to form a new American Association as an eight-club major league with teams in several National League cities. When the scheme hit the press in September 1 894, the NL was enraged and threatened to drive all three out of baseball, giving them until December 31 to recant.
Barnie and Buckenberger knuckled under, and the new Association died before it was born. Barnie became manager for Scranton in the Eastern League in 1895, and Buckenberger took the same job for St. Louis. Pfeffer, who had declined to appear before the league board, signed as baseball coach with Princeton University, but was quick to add that he had left baseball under duress. Earlier, he had written a letter stating his position, but league officials had casually dismissed it.
This caused a groundswell of indignation among the Louisville fans. Over 10,000 signatures appeared on a petition, which Anson also signed demanding Fred's reinstatement, with an unconcealed threat to boycott the games if he did not get it. Yielding to the pressure, Louisville president Fred Drexier mailed Pfeffer a contract. The December 31 deadline had long passed, but the league decided to let him off with a $500 fine provided that he play for Louisville and sign a loyalty oath. Fred agreed and, within an hour, friends and fans had raised the fine money.
But the situation had deteriorated beyond repair. After appearing in just 11 games in 1895, Fred announced his retirement, having played his last game May 5 in Chicago.
The following year Pfeffer signed with the New York Giants, owned by Andrew Freedman. With a former unionizer working for baseball's number one robber baron, the relationship was doomed from the start. Freedman suspended Fred early in the season, ostensibly because he was "a physical wreck," but in reality it was an attempt at blacklisting. When Fred quit the team in disgust, Freedman refused to give him his back pay.
In attempting to cheat Pfeffer out of his wages, Freedman had picked a fight with the wrong man. With John M. Ward as his attorney, Fred took Freedman to court. In a case that dragged on eleven years, Fred was awarded his back salary of $680 plus interest.
In the meantime, Anson's Colts arrived in New York in need of a second baseman. Anson and Pfeffer settled their former differences, and on June 1, 1896, Fred rejoined the team of his glory days. He played regularly for the rest of the season but was relegated to the second string the following year due to a variety of ailments. He played his last game June 13, 1897, going two for three as the Dodgers crushed the Colts in Brooklyn, 15-4. On June 30, he was released.
Fred coached baseball at the University of Wisconsin for awhile, then in 1901 he formed a baseball school and a semipro team, the White Rocks. Both the school and the team operated at Hands Park, at 67th Street and Stony Island Avenue on Chicago's south side. Perhaps the school was too far ahead of its time to be appreciated, since the venture folded after only one season. Pfeffer managed Decatur of the Three I League in 1902, then quit the game.
In retirement, Fred maintained a vigorous interest in the game. In a 1914 interview with the Chicago Evening Post, he expressed thoughts which are typical of an elderly player comparing the younger generation with the "good old days:"
Honestly it gives me a shock to see outfielders carry a glove nowadays. I can't see why they do it. It's an awful sight to me.

Then I remember when Silver Flint put on a mask for the first game. He wore it while the pitcher threw the ball exactly three times Then he cast it aside and refused to don it again . .

That old team of ours used practically all the plays they have today, and invented many of them. I don't see the present day generation pull off anything we didn't. And, in fact, we used some they don't try now…

Those days it was considered sufficient to have a dozen or fourteen men on a team. A fellow was supposed to play any position . . . Today it is the age of specialization. A man is a short- stop, a left fielder, or a catcher. He looks shocked when you ask him to play any other position. That's why they have to carry so many players.
One wonders what Fred's comments would be if he were alive today!
A longtime saloonkeeper, Pfeffer operated several establishments at various times, first in Louisville and later in Chicago. The last and most famous of these, Pfeffer's Theatre Court Buffet, was located at 22 S. State Street, in back of the McVickers Theatre in downtown Chicago. Opened in 1911, it became a popular watering hole for ballplayers, actors, and other celebrities. A composite portrait of the "stonewall infield" adorned the official stationery, and Fred enjoyed a thriving business for nearly a decade. However, with the enactment of Prohibition in 1920, he was forced to sell everything for the sum of $1.50!
By then Fred and his wife Ida had settled comfortably in a fashionable neighborhood on Chicago's northwest side. Through his newspaper connections, he remained employed during the summer months as head press box custodian of the area race tracks. This was his occupation when he died of heart disease April 10, 1932, the last of the "stonewall infield" to pass on. Having left no children, Pfeffer was survived only by his wife.
Requiem mass was celebrated April 13 at Our Lady of Mercy Roman Catholic Church, followed by a burial in All Saints Cemetery in Des Plaines, Illinois, a northwest suburb of Chicago. Only a small, flat marker denotes the final resting place for this great second baseman of the 19th Century.
https://sabr.org/wp-content/uploads/2020/03/research-collection4_350x300.jpg
300
350
admin
/wp-content/uploads/2020/02/sabr_logo.png
admin
1979-02-04 15:09:26
2021-05-24 00:39:49
Fred Pfeffer, Stonewall Second Baseman