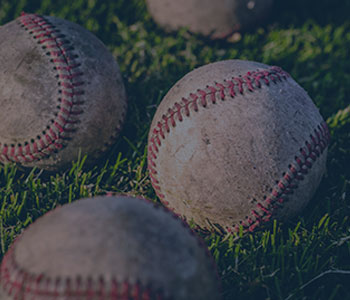 Hall of Fame Would be Home for William Hulbert
This article was written by Eddie Gold
This article was published in 1973 Baseball Research Journal
---
As the 1976 centennial of the National League approaches, the chances are increased that appropriate recognition will be given to the man who organized the Senior Circuit, William A. Hulbert. "Appropriate recognition" would be enshrinement in baseball's Hall of Fame.
This step is about 35 years overdue when you consider that the man Hulbert had installed as the first-year President of the National League was voted into the Hall in 1937 in the first selection of baseball pioneers and executives. This was Morgan C. Bulkeley, who had a distinguished business and political career, but was never more than a figurehead in early baseball actions. The following brief outline should put the roles of Hulbert and Bulkeley in perspective.
---
---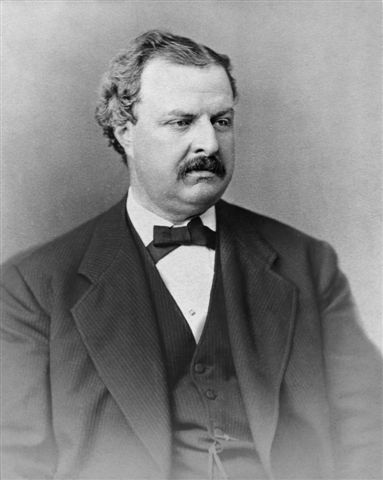 In 1875, with the old National Association reeking with corruption and nearly falling apart, the presidency of the weak Chicago franchise was offered to a local businessman and junior executive of the club, William A. Hulbert. Before accepting, Hulbert sought out Al Spalding, an Illinois resident who was the star pitcher for the Boston club of the NA. Spalding agreed to play the next season for Hulbert and also convinced teammates Ross Barnes, Cal McVey, and Deacon White to join as well. Cap Anson was another big name who decided to join the group. The word got out prior to the end of the 1875 season, however, and there was talk of expelling those who had agreed to go with Hulbert.
Hulbert was not happy about heading an entry in the NA, where gambling was widespread, players were frequently intoxicated, and the game was becoming demoralized from lack of discipline. He decided that the easiest thing to do under the circumstances would be to start a new organization to replace the old association. So he and Spalding drew up a formal constitution with the help of a St. Louis judge. They also drafted a standard player contract which was designed to do away with jumping from one club to another.
Hulbert then held a secret meeting in Louisville in January 1876 to line up the western clubs. Meeting with success there, he invited the remaining eastern club owners to a gathering in New York on February 2. The wavy-haired, silver-tongued executive first charmed the owners and then convinced them that the old abuses had to go and that the NA was not worth saving. Then with a flourish he pulled from his pocket his constitution for a new National League of Professional Base Ball Clubs. With a technique popularized many years later on nearby Madison Avenue, he spelled out the regulations and sold the idea right on the spot. Hulbert diplomatically appeased any of the easterners who might have felt uneasy by calling for the popular Hartford owner, Morgan Bulkeley to stand for president of the new League. Bulkeley was elected unanimously and this was the beginning of the National League.
The initial 1876 season went reasonably well, although there were some awkward problems for Bulkeley to contend with. Gambling and drinking were reduced but not wiped out. Attendance was not so good, probably because Chicago, with its new players, ran away with the pennant. New York and Philadelphia, expecting to lose money, refused to make their last western road trip. In the old NA they could have gotten away with this sort of thing, but not now. Bulkeley did not attend the League meeting in December 1876 and Hulbert was quickly elected President. Both New York and Philadelphia were then expelled from the League, which was thereby reduced to six teams.
The new President was a tough cookie and stepped on a lot of toes to keep the League under control. But that was just what the undisciplined organization needed in those early crucial years. When four Louisville players were involved in throwing games in 1877, Hulbert had them barred for life. Louisville dropped out of the League, but Hulbert rounded up other teams and had the Loop back up to eight teams in 1879.
Unfortunately, the strong man of baseball became ill in early 1882 and died in April of that year at age 49.
Upon his death, he was lauded in newspaper editorials, and the National League passed a resolution "that to him alone is due the credit of having founded the National League, and to his able leadership, sound judgment, and impartial management is the success of the league chiefly due."
And yet, when pioneering executives were first selected for admission to the Hall of Fame in 1937, in went Morgan Bulkeley, the "first President of the National League," but whose association with baseball was essentially terminated nine months after he took that office. He went into politics in 1877 and became a distinguished Mayor of Hartford, Governor of Connecticut, and U.S. Senator, but his contributions to baseball were very limited.
When will this injustice to Hulbert be rectified? Only when some serious attention is focused on the origin of the NL and the important early years of that organization which established a sound foundation for major league baseball.
Enshrinement at Cooperstown would be like a homecoming for Hulbert, for he was born in 1832 in Otsego County only a few miles from the historic baseball city. A few years later his family moved to Chicago. Although he once said "I'd rather be a lamppost in Chicago than a millionaire in any other city", he certainly wouldn't mind if a commemorative plaque were erected a few miles from where he was born.
On May 8, 1935, Ernie Lombardi of the Reds hit four successive doubles in four successive innings (6-7-8-9) off four unsuccessful Phil hurlers — Sylvester Johnson, Orville Jorgens, Euel Moore and Franklin Pearce.
https://sabr.org/wp-content/uploads/2020/03/research-collection4_350x300.jpg
300
350
admin
/wp-content/uploads/2020/02/sabr_logo.png
admin
1973-03-23 14:25:04
2021-06-10 00:21:19
Hall of Fame Would be Home for William Hulbert