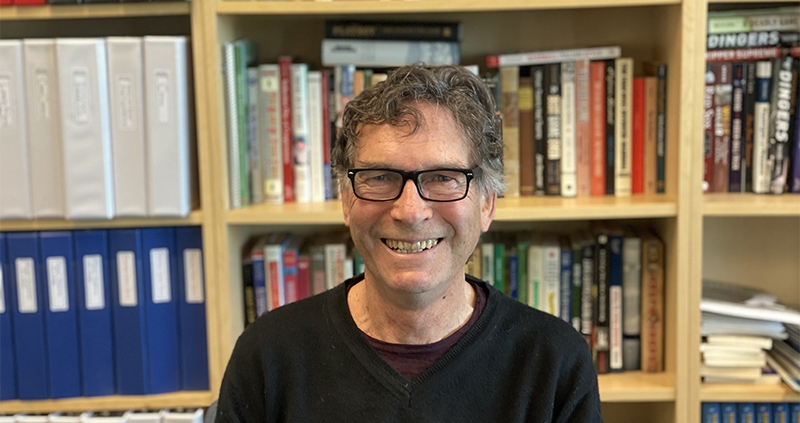 Henry Chadwick Award: Mark Rucker
This article was written by John Thorn
This article was published in Spring 2023 Baseball Research Journal
---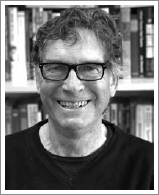 From daguerreotypes to stereo views to modern wire photos, from printed illustrations on posters, cards, and prints to sheet music, Mark Rucker has researched baseball's pictorial record as no one else ever has done. Indeed, before his efforts, those who wished to publish baseball images in their books, films, scholarly articles, or museum exhibitions had little choice beyond the repositories of the National Baseball Hall of Fame or The Sporting News. Media outlets wishing more than team-issued headshots had to rely upon their own spelunking at general photo archives like Bettmann, Culver, or Brown Brothers.
It is not too much to say that in baseball Mark Rucker founded the field of pictorial research, which later became a SABR committee. Legions of devotees followed, and new fields of collecting emerged. As he was the first in the field, he is the first pictorial re searcher to win a Henry Chadwick Award.
SABR has played an important role in his career, Mark offered. "It gave me a context for the early base ball objects I was [already] hunting for—and finding. My new friends gave me a sympathetic ear concerning buried and arcane topics. I took a nineteenth-century dive that was completely unexpected. SABR opened doors for me. I was able to go where few had gone be fore, and a SABR credential was recognized wherever I needed to go for research. All the way to Cuba." There he amassed the material for the book Smoke, which he created with Peter Bjarkman, another Chad wick Award winner.
"Maybe most importantly," Mark continued, "SABR saved me from the snakepit of baseball collectors…. They were interested in history 10% and in money 90%. In response, a group of equally competitive, but reliable and ethical collectors emerged, for whom collecting was historical preservation. This, with the fortunate timing of the Reagan recession, made things easy, if you worked like a dog. Material was pouring out of attics and basements as at no time before."
Rucker amassed an archive and began licensing images to The New York Times, Sports Illustrated, Vanity Fair, and numerous other publications. He also supplied images and research services for many HBO programs and was chief visual consultant to Ken Burns's documentary film, Baseball. He has collaborated on books with Larry Ritter, David Nemec, Peter Bjarkman and—for a book on Ted Williams—Richard Ben Cramer, Daniel Okrent, and John Thorn.
With Thorn, he cofounded SABR's Nineteenth Century Committee four decades ago. But his greatest contribution to pictorial research has come recently, with his donation of The Rucker Archive of about 80,000 baseball images in 2019. SABR announced its plans for digitization and cataloging in January 2023. (See: https://sabr.org/latest/coming-soon-to-sabr-org-rucker-archive-historical-baseball-photographs.)
Mark was a painter whose strong visual orientation made him unique as an archivist and as a collector. "As a combination curator and hoarder, I would look for and store as much baseball imagery as I could find—of all kinds—but only if there was eye appeal. That is what kept me entertained."
The pictorial editions of The National Pastime provided Rucker and Thorn—and SABR—a new way to do baseball research.
"How many places did we go? We got into the storerooms and secret compartments in historical societies, libraries, and museums. We made public the thefts from the New York Public Library, documented as we composed our Spalding Collection proof sheets from box after box [without inventory or identifications]. We met unbelievable characters in searching out imagery for those publications. We met collectors who cared about history.
"Until the TNP pictorials SABR was a visually dead organization. Those three pubs opened a window for the membership—and I leapt through. I was able to cultivate a network of picture people in SABR throughout the continent, developing an ever-growing list of resources."
As the first Chadwick Award winner in the area of pictorial research, Mark was asked, what remains to be accomplished, for you or for others in this field?
"I think I was the first pictorial researcher to receive the Bob Davids Award a few years back. I re member being razzed by a few members who did not appreciate my selection. I then realized that SABR is a statistical [and textual] organization at its core…. Most members looked on photos and illustrations as deco ration. So the change—the recognition—is refreshing, and I am enjoying it.
"What I would like to see is for SABR to blossom visually by creatively using the image bank I provided. I would like to see SABR set a designer/marketer loose on the collection. I never did have the time or the financial backing to take it to its potential, but SABR could."
Yes, SABR could.
The interview concluded with what might have been, for any collector, a softball of a query: Do you have a favorite baseball image? After weighing other candidates, Rucker concluded that this was the one: the Cincinnati Red Stockings at the grounds of the Forest City of Cleveland, October 1870 (see below).
Welcome to SABR's research honor roll, Mark. 
JOHN THORN is the official historian of Major League Baseball and the author of many books and essays.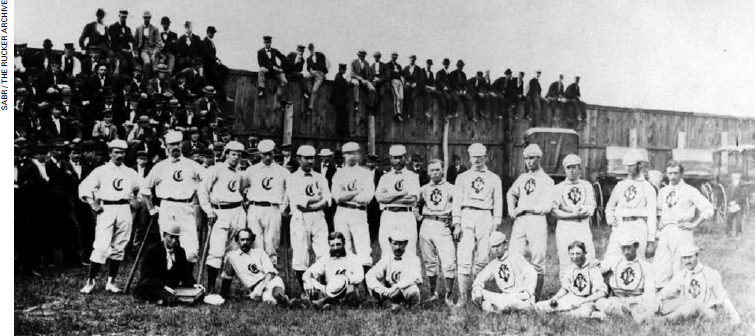 https://sabr.org/wp-content/uploads/2020/02/Rucker-Mark-2019-800px.jpg
600
800
Davy Andrews
/wp-content/uploads/2020/02/sabr_logo.png
Davy Andrews
2023-05-26 13:43:27
2023-05-26 13:43:27
Henry Chadwick Award: Mark Rucker