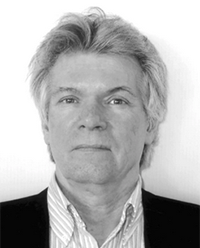 Henry Chadwick Award: Robert Whiting
This article was written by Todd Peterson
This article was published in Spring 2023 Baseball Research Journal
---
Robert "Bob" Whiting was born in 1942 in Long Branch, New Jersey, and grew up in rural Eureka, California, in the 1950s listening to recreated MLB broad casts on the radio. Whiting originally fell in love with the 1955 Brooklyn Dodgers featuring Duke Snider, Roy Campanella, Gil Hodges, and Jackie Robinson—the team that finally made next year, this year, by downing the Yankees in the World Series. After the move to the West Coast, he became a fan of the San Francisco Giants of Willie Mays, Willie McCovey, and Juan Marichal.
Whiting first arrived in Japan in 1962 as a US Air Force Intelligence officer, and began studying politics and culture at Tokyo's Sophia University after his discharge. Whiting later recalled, "In the beginning, the only thing I could understand was base ball on TV because half the terms were English derivatives—safu, outo, sutoraikku and boru…Every night there was a nation wide telecast of the Yomirui Giants games, which featured the legendary Sadaharu Oh and Shigeo Nagashima." The young scholar became a fan of ironman Yutaka Enatsu, the Japanese Sandy Koufax, who recorded 401 strikeouts for the Hanshin Tigers in 1968.
Bob graduated from Sophia in 1969, taking a job editing educational materials for the Encyclopedia Britannica of Japan. Often the company's only foreign employee, Whiting came to the realization that practices such as daily meetings, unpaid overtime, and "karoshi" (death from overwork) were commonplace not only in Japanese corporations, but in their educational system and baseball as well. ("Practice until you die" was the mantra of early baseball powerhouse Waseda University.)
Whiting moved to New York's Upper West Side in 1973, regaling anyone who would listen with tales of how the values of Japanese society and culture-total dedication, year-round training, teamwork, self-sacrifice, and xenophobia—were ingrained in their baseball traditions. His friends encouraged him to write a book about the differences between the Japanese and American approaches to baseball. One year and 100,000 words later, The Chrysanthemum and the Bat was published. Whiting's debut was excerpted in Sports Illustrated, and was selected as the best sports book of 1977 by TIME, with the translation becoming a Japanese best-seller.
In 1989, Whiting's second book, You Gotta Have Wa, was a rumination on Japanese society as viewed through the prism of baseball. Wa was named a Book of the Month Club selection and sold over 300,000 copies worldwide, making several honors lists along the way. The San Francisco Chronicle deemed it "one of the best-written sports books ever," and it became required reading in many American colleges, as well as the US State Department. In 1991, Hon No Hanasahi magazine rated Whiting's masterpiece as one of the best nonfiction works in Japan's history; and in 2020 it was chosen by SABR as one of the fifty top baseball books from the previous fifty years.
Whiting went on to produce several other best selling baseball volumes including former Expos' player Warren Cromartie's autobiography, Slugging It Out in Japan (1991); The Meaning of Ichiro (2004), a treatise about Japanese players in American baseball; and a biography of former National League Rookie of the Year, Hideo Nomo, The Book of Nomo (2011).
The expat has written for over forty years for such Japanese press platforms as Tokyo Daily Sports, The Weekly Sankei, Number, and Shukan Asahi, and the major daily Yukon Fuj. In 2005 he was honored with a Lifetime Achievement Award by the Foreign Sports-writers Association of Japan. Whiting's work also popped up in numerous American publications including Sport, Smithsonian, The New York Times, Newsweek, and US News & World Report.
After Cromartie criticized the Yomiuri Giants' front office during a 1987 interview with Whiting, the writer was banned from the Tokyo Dome for two years. He was banished again in 1990 for his article showing that the Giants were inflating attendance figures. Whiting counted the Tokyo Dome's seats, added the average standing room numbers, and proved that there were usually about 10,000 fewer fans than the regularly announced full house of 56,000. This ban lasted until 2004 when Whiting covered the MLB opener between the Yankees and Devil Rays.
Whiting pivoted away from baseball in 1999 with the publication of Tokyo Underworld, a best-selling account of Japanese organized crime and the corrupt side of Japanese-American political relations. He has also authored several other books, mostly collections of his columns and articles, as well as a manga series about an American ballplayer in Japan, and a history of the Tokyo Olympics of 1964 and 2020. His writings have sold a total of over one million and a half copies worldwide.
Bob has also appeared in numerous documentaries and television shows, including the top-rated Japanese News Station, as well as CNN's Larry King Live, the PBS MacNeil/Lehrer News Hour, Nightline, ESPN's SportsCenter, and HBO's Real Sports. His memoir, Tokyo Junkie, appeared in 2021, and Tokyo Outsiders, a sequel to Tokyo Underworld about foreign criminals in Japan, is due out in the US in 2024. Whiting is currently working on a book with Nissan auto executive Greg Kelly who was imprisoned in Japan for over three years due to alleged malfeasance. Not one to keep idle, Bob recently started a Substack site "Robert Whiting's Japan," featuring his recent oeuvre.
Robert Whiting claimed he wrote The Chrysanthe mum and the Bat, on a bet. A half century later, the wager is still paying dividends as he has become one of the world's premier baseball writers, repeatedly demonstrating how the game has influenced and shaped the global culture. Whiting currently resides in Tokyo with his wife of forty years, Machiko Kondo, a former United Nations High Commissioner for Refugees agency officer. 
Visual artist and educator TODD PETERSON lives in Overland Park, Kansas. He is the author of Early Black Baseball in Minnesota and the editor of The Negro Leagues Were Major Leagues. Peterson is also a co-chair of SABR's Negro Leagues Research Committee.
https://sabr.org/wp-content/uploads/2023/02/Whiting-Robert-200x248-1.png
248
200
Davy Andrews
/wp-content/uploads/2020/02/sabr_logo.png
Davy Andrews
2023-05-26 13:41:32
2023-05-26 13:41:32
Henry Chadwick Award: Robert Whiting