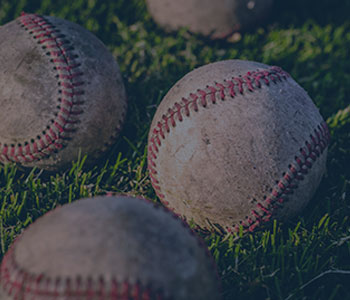 London Rounders Accused of Hacking Stadium Robot Umpire
This article was written by Dusty Baker
This article was published in The National Pastime: The Future According to Baseball (2021)
---
Editor's note: This article is a fictional press release from our special issue of The National Pastime looking ahead to the future of baseball in the 21st century. 

LONDON ROUNDERS ACCUSED OF HACKING STADIUM ROBOT UMPIRE
(LONDON, U.K.)—In their second season as an organization, the London Rounders are being accused of cheating following allegations they employed an organizational technician to toy with the robot umpires at Wembley Stadium.
Commissioner Tony Reagins said, "This is a situation we've had knowledge of for a while. We will be launching a full investigation of this at this time as this is something that may compromise the game. We will not stand for cheating in a league that prides itself on tradition and winning in a fair manner."
Reagins also stated that Major League Baseball will have an innocent-until-proven-guilty mentality in dealing with London. He expects to get the facts and make a ruling as soon as possible on the situation.
The Rounders opened their first year as an organization with a 49-101 record.
A third of the way through the 2030 season, opposing teams became suspicious when virtually the same roster opened the season 47-22, including a 31-4 home record (16-18 on the road). League statistics show that the Rounders have had the fewest amount of balls called on their pitchers at home than any other team by 598 from the second closest team, the Mexico City Matadors.
Rounders star shortstop Wander Franco said, "This is ridiculous. We worked so hard over the offseason and now that the results are showing we are being told we're cheating. I can tell you right now I have no clue how one could hack a robot ump."
Manager Chris Jacobson said, "I don't understand how someone can assume we as a team planned to go out of our way and mess with the robot umpire technology we have in place. It's just absurd. We came here to play baseball and not play with the strike zone."
Robot umpires, which were fully integrated into MLB in 2031, have had their ups and downs, including some technological deficiencies and incorrect rulings despite video evidence.
Andrea, the robot umpire at Wembley, has also ejected the most road players in the league, including rival Philadelphia Phillies outfielder Bryce Harper twice in one series. Harper said, "That umpire is a complete joke. Trusting a robot to accurately handle an emotional task is absurd. Whatever they're doing in London has worked with Andrea."
DUSTY BAKER was born to love the game of baseball after being named after the player and manager. Baker began his journey in the sports world as an Athletic Ambassador for the TCU Football program while he was a student at the university. After his graduation, Baker took over as a Sports Anchor and Reporter for KTAB and KRBC in Abilene, Texas, for three years where he covered the Texas Rangers and the 2020 MLB Postseason. Baker is currently a Sports Anchor and Reporter in San Luis Obispo for KSBY.
https://sabr.org/wp-content/uploads/2020/03/research-collection4_350x300.jpg
300
350
sabr
/wp-content/uploads/2020/02/sabr_logo.png
sabr
2021-07-21 21:59:22
2021-07-23 18:31:11
London Rounders Accused of Hacking Stadium Robot Umpire