2015 SABR Analytics: Future of International Prospects Panel
At the 2015 SABR Analytics Conference, our Future of International Prospects Panel discussed how the game is scouted globally and how that will affect Major League Baseball.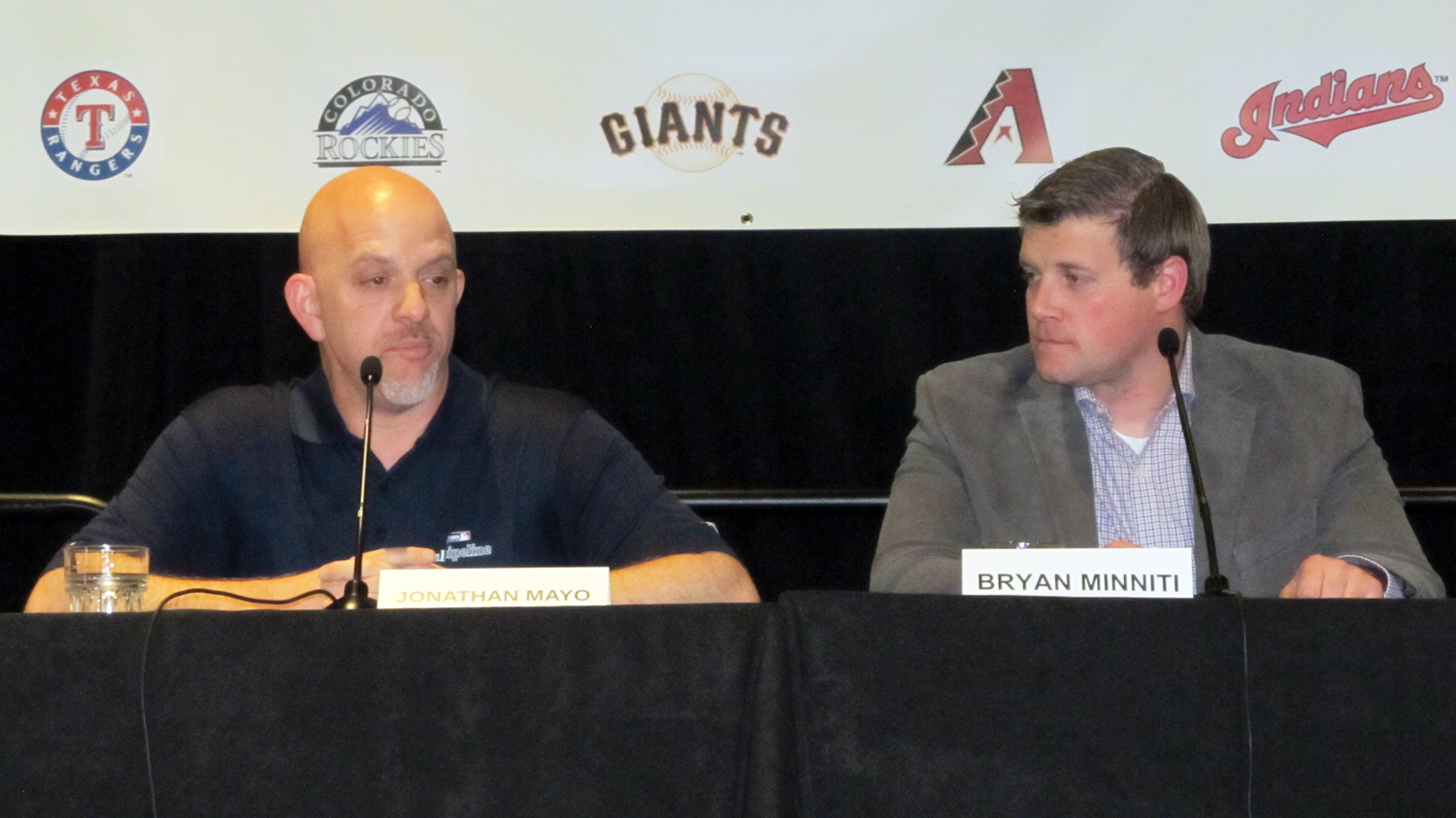 Panelists included: Jim Callis, Senior Writer for MLB.com/Pipeline; Jonathan Mayo, Senior Writer for MLB.com; and Bryan Minniti, Assistant General Manager for the Arizona Diamondbacks. The moderator was Rob Neyer, Senior Baseball Editor for FoxSports.com.
Here are some highlights from the Future of International Prospects Panel at the 2015 SABR Analytics Conference:
ON KEEPING COSTS DOWN FOR AMATEUR PLAYERS
Callis: "The public reason for having a draft is to divide talent equally among teams. But the real reason the draft was created and perpetuates is to keep the cost down for these players. If they were free agents, they would cost a lot more. I don't think it's necessarily the most efficient system. … It's not a system of fairness. When the drafts for all the sports were created, the owners didn't want to pay free agent prices for these guys."
ON SIGNING BONUSES FOR INTERNATIONAL PROSPECTS
Mayo: "There's an irony now because it wasn't that long ago, people representing players from Latin America were complaining because the kids coming out of the draft were getting so much money and hadn't done anything. Now it's completely flipped around. Kids in the draft are complaining that the Latino players coming in are getting too much money. … If Yoan Moncada was coming out of the draft as a high-schooler, he would max out at $8 or $10 million. But that's as deep as you could go. But if (Florida high schooler) Brendan Rodgers was a shortstop coming out of Venezuela, who knows how much money he could get?"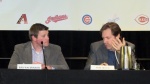 ON THE DANGERS FACED BY SCOUTS IN LATIN AMERICA
Minniti: "In Venezuela, it's becoming more and more difficult for foreign entities to operate. It's more and more unsafe, unfortunately, a lot of things (are) going on with the black market for currency and hotel rates and food. … We had an issue (with the Nationals) where a scout didn't go to a workout one day because a car was on fire at the end of the street and a lot of activity and guns. It's become unsafe even for the locals to see players like you ordinarily would have. At the end of the day, you're going to find some way to see these guys. But it's more and more difficult to operate."
Callis: "I don't think the pipeline will dry up. … What you'll probably see is those players will leave Venezuela so they can sign. It might be somewhat akin to what Cuba is now. They won't defect, per se, but (they'll) leave the country and go to the Dominican or U.S. or Mexico … a place where we can work you out and evaluate you, then we'll sign you."
For more coverage of the 2015 SABR Analytics Conference, visit SABR.org/analytics.
---
Originally published: March 18, 2015. Last Updated: July 27, 2020.
https://h2j7w4j4.stackpathcdn.com/wp-content/uploads/2015/03/2015-SABR-Analytics-International-Panel-Mayo-Minniti.jpg
843
1500
jpomrenke
/wp-content/uploads/2020/02/sabr_logo.png
jpomrenke
2015-03-18 14:15:39
2020-07-27 15:54:55
2015 SABR Analytics: Future of International Prospects Panel