2015 SABR Analytics: One on One with Larry Baer
Larry Baer, President and CEO of the defending World Series champion San Francisco Giants, joined us at the SABR Analytics Conference on Friday, March 13, 2015, to talk about how his organization uses analytics, both on and off the field.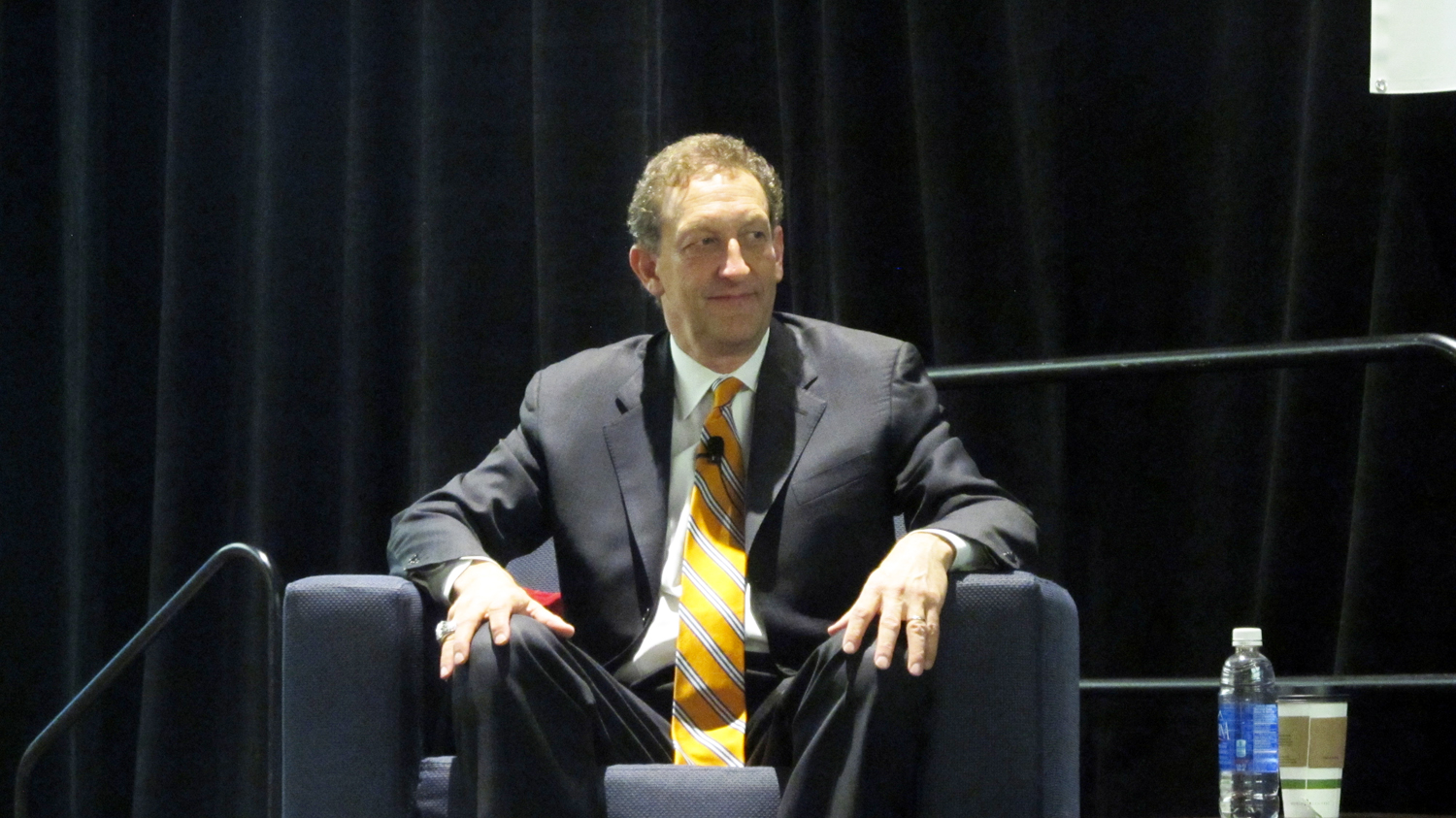 Here are some highlights from Baer's one-on-one session with moderator Vince Gennaro, SABR president:
ON USING MULTIMEDIA TO DEVELOP AND RETAIN FANS
"The great thing about baseball is it can be your companion for seven months. … If you have the right presentation, with the right piece of marketing around it, so that you don't have just the games but you have all the shoulder programming, you can envelop a fan in ways that were never really possible before."
ON THE CHANGING MEDIA LANDSCAPE
"From an overall financial standpoint having equity — we own a third of it, and Comcast owns the other two-thirds — in a regional sports network if you're a franchise is extremely important. Let's face it, nobody really knows where the media world is going."
ON THE GIANTS BEING THE FIRST MLB TEAM TO USE DYNAMIC TICKET PRICING
"When we were opening (AT&T Park), one of the big challenges was how to get the season ticket count up. We had great, amazing people in our ticket department and IT area that came up with a bar-code technology on the tickets. This was back in the late '90s, way before StubHub or any of the services that allowed season ticket holders to put their seats back up on the marketplace if they couldn't use their seats. … We had lots of internal debates: is this a business or a service? And the answer that we concluded was, this was a service."
ON THE GIANTS' USE OF ANALYTICS
"I have to say that we have people like Brian (Sabean, the team's General Manager), whose background is scouting, but very much open-minded to integrating analytics. When presented to guys in uniform, the manager and the coaches, they're not making paper airplanes out of the information and tossing it. They're thinking about it, they're looking at it."
"We have a group in both the baseball ops and in the IT. … We actively look at developing proprietary information as much as possible. We actively look at partnering with companies in Silicon Valley and elsewhere to develop that proprietary information. And we probably won't talk about it all that much."
ON HOW TO ENGAGE YOUNG FANS
"A real strength of baseball is, in many ways, it's a game made for the Internet, it's a game made for the digital world. … We've got to figure out a way that we continue to stay one step ahead of where everyone is going."
For more coverage of the 2015 SABR Analytics Conference, visit SABR.org/analytics.
---
Originally published: March 13, 2015. Last Updated: July 27, 2020.
https://sabr.org/wp-content/uploads/2015/03/2015-Analytics-Baer.jpg
843
1500
jpomrenke
/wp-content/uploads/2020/02/sabr_logo.png
jpomrenke
2015-03-13 17:47:44
2020-07-27 15:54:56
2015 SABR Analytics: One on One with Larry Baer