2017 Rawlings Gold Glove Award finalists announced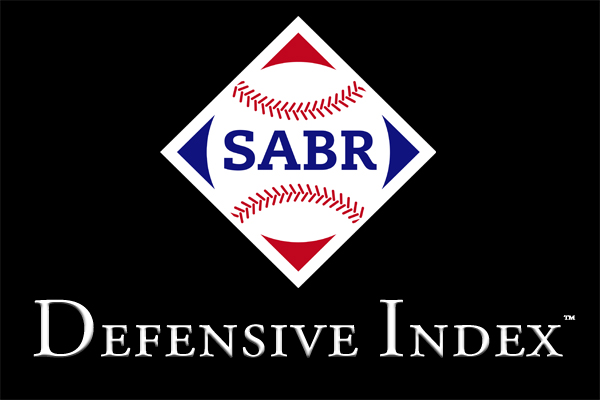 OCTOBER 26, 2017 — For the fifth consecutive season, the SABR Defensive Index will be used to help select the winners of the Rawlings Gold Glove Award and Rawlings Platinum Glove Award™, presented by SABR. The SABR Defensive Index accounts for approximately 25 percent of the Rawlings Gold Glove Award selection process which are added to the votes from the managers and coaches.
On Thursday, Rawlings announced the finalists for the 2017 Rawlings Gold Glove Award®, honoring the best individual fielding performances at each position in the American League™ and National League™. The winners will be unveiled during a live, one-hour airing of ESPN's "Baseball Tonight" at 9:00 p.m. ET on Tuesday, November 7, 2017.
Following the show, voting will begin online for the Rawlings Platinum Glove Award™, presented by SABR. The Rawlings Platinum Glove Award winners are determined by combining votes based on an adjusted SABR Defensive Index for each of the nine Rawlings Gold Glove Award winners in each League and the votes from baseball fans worldwide. The final SABR Defensive Index rankings will be released at the conclusion of the ESPN show on November 7.
The 2017 Rawlings Gold Glove Award® finalists are:
AL finalists

P: Alex Cobb (TBR), Chris Sale (BOS), Marcus Stroman (TOR)

C: Yan Gomes (CLE), Martin Maldonado (LAA), Salvador Perez (KCR)

1B: Eric Hosmer (KCR), Mitch Moreland (BOS), Carlos Santana (CLE)
2B: Brian Dozier (MIN), Ian Kinsler (DET), Dustin Pedroia (BOS)

3B: Evan Longoria (TBR), Manny Machado (BAL), Jose Ramirez (CLE)

SS: Elvis Andrus (TEX), Francisco Lindor (CLE), Andrelton Simmons (LAA)

LF: Brett Gardner (NYY), Alex Gordon (KCR), Justin Upton (LAA)

CF: Byron Buxton (MIN), Lorenzo Cain (KCR), Kevin Pillar (TOR)

RF: Mookie Betts (BOS), Kole Calhoun (LAA), Aaron Judge (NYY)

NL finalists

P: Zach Davies (MIL), R.A. Dickey (ATL), Zack Greinke (ARI)

C: Tucker Barnhart (CIN), Yadier Molina (STL), Buster Posey (SFG)

1B: Paul Goldschmidt (ARI), Anthony Rizzo (CHC), Joey Votto (CIN)

2B: Dee Gordon (MIA), DJ LeMahieu (COL), Ben Zobrist (CHC)

3B: Nolan Arenado (COL), David Freese (PIT), Anthony Rendon (WSN)

SS: Brandon Crawford (SFG), Freddy Galvis (PHI), Corey Seager (LAD)

LF: Adam Duvall (CIN), Marcell Ozuna (MIA), Gerardo Parra (COL)
CF: Billy Hamilton (CIN), Ender Inciarte (ATL), Michael A. Taylor (WSN)

RF: Jason Heyward (CHC), Yasiel Puig (LAD), Giancarlo Stanton (MIA)
To learn more about the SABR Defensive Index, visit SABR.org/SDI.
---
Originally published: October 26, 2017. Last Updated: October 26, 2017.
https://h2j7w4j4.stackpathcdn.com/wp-content/uploads/2020/03/research-collection4_350x300.jpg
300
350
admin
/wp-content/uploads/2020/02/sabr_logo.png
admin
2017-10-26 13:26:45
2017-10-26 13:26:45
2017 Rawlings Gold Glove Award finalists announced