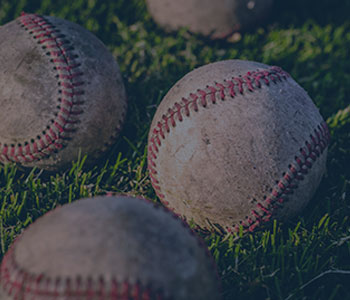 2017 SABR Analytics: Listen to highlights from the Player Panel with Randy Johnson and Luis Gonzalez
Hall of Famer Randy Johnson and postseason legend Luis Gonzalez shared stories on the 2001 World Series and the psychology of playing baseball at the SABR Analytics Conference Player Panel on Thursday, March 9, 2017, at the Hyatt Regency Phoenix in Phoenix, Arizona. The panel was moderated by Mike Ferrin of SiriusXM and MLB Network Radio.
---
---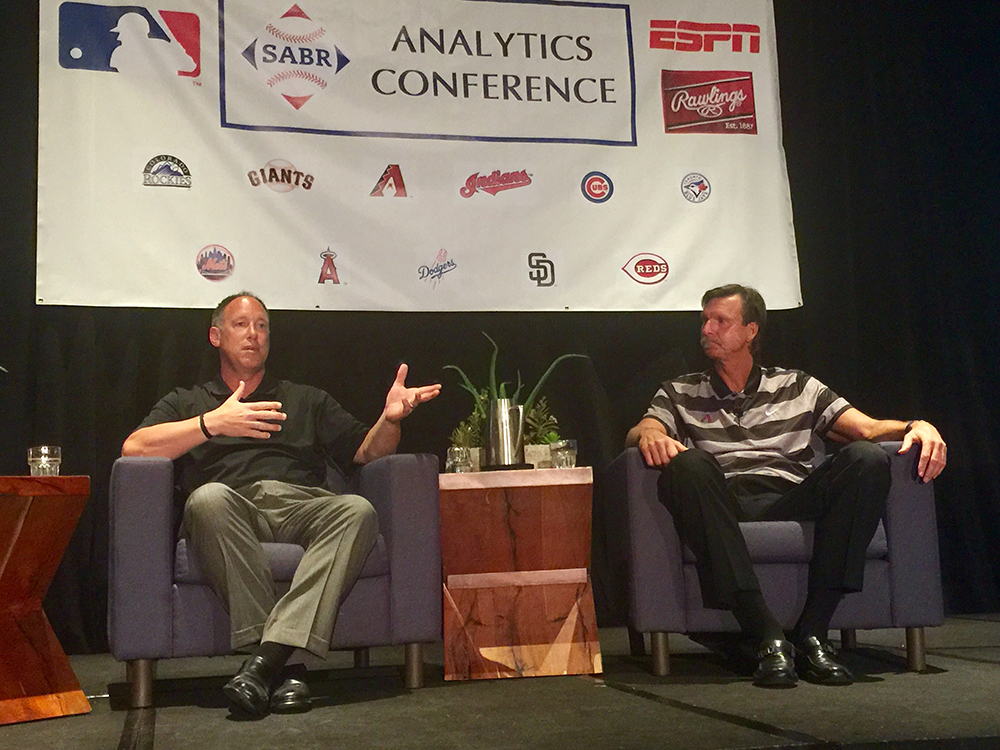 Here are some highlights:
ON ANALYTICAL CHANGES IN TODAY'S GAME
Johnson: "A lot of the terminology in today's game, having been retired now for seven years, a lot of this stuff is new to me. I hear the terms and I'm not quite [clear] to what it means. Watching baseball or Baseball Tonight or ESPN, or talking to our Diamondbacks analytic people. Spin rotation, what are you talking about? It's all useful information to somebody that can apply it."
ON HOW THE 2001 DIAMONDBACKS USED ADVANCED METRICS
Gonzalez: "We had one of the guys on our team, Curt Schilling, he was one of the biggest guys at doing that. That was probably the first time we ever saw a guy show up with a computer into the locker room and write down after he pitched a guy. We were like, 'This guy's nuts!' But he prepared differently than Randy would or any of the other three guys IN our starting rotation. But whatever works for each guy, that's what made us tick."
ON THE COMMUNICATION GAP BETWEEN PLAYERS AND THE FRONT OFFICE
Ferrin: "I think what it is a lot of times, especially when the numbers and ideas change quickly, they aren't often described in a way that's easily consumable. I think especially in first-generation front offices that were analytic heavy, they ran into a lot of trouble. They were trying to say the same thing, but the scouts, the coaches, the players were speaking a romance language, and the analysts were using a Cyrillic alphabet to try and teach it."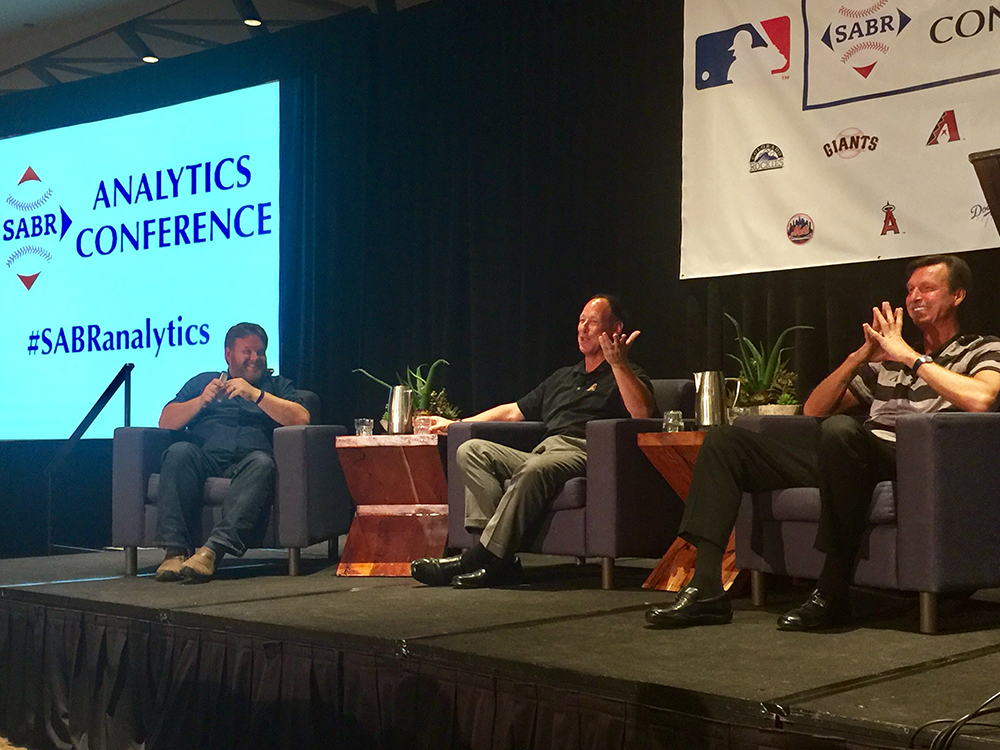 ON THE GENERATIONAL SHIFT IN THE USE OF ANALYTICS
Gonzalez: "We see it now, our generation was different. Now we see it, because kids have more technology now than ever. … Now I'm getting to learn a different side of the game that you never really thought about. Back then, you just showed up and guys play the game hard, take a guy out, drink a beer, and then get ready for the next game and win two out of three. Now there's a lot more that goes into it, a lot more thinking into the game."
ON HIS STRUGGLES PITCHING IN DOMED STADIUMS
Johnson: "In Tampa Bay, it felt like I was in a fishbowl. But I had pitched in the Kingdome, I had pitched in the Astrodome, so it's not like I never pitched in a domed stadium. Montreal, where I started my career. I pitched in domed stadiums over half my career. I just felt confined, like I couldn't move, like my hand was going to hit the catwalk or something. … You know the big canyon called the Grand Canyon up there? Put a roof over that and that's what it was like pitching [in the Astrodome]."
For more coverage of the 2017 SABR Analytics Conference, visit SABR.org/analytics.
---
Originally published: March 9, 2017. Last Updated: July 27, 2020.
https://sabr.org/wp-content/uploads/2020/03/research-collection4_350x300.jpg
300
350
admin
/wp-content/uploads/2020/02/sabr_logo.png
admin
2017-03-09 23:31:53
2020-07-27 15:53:01
2017 SABR Analytics: Listen to highlights from the Player Panel with Randy Johnson and Luis Gonzalez