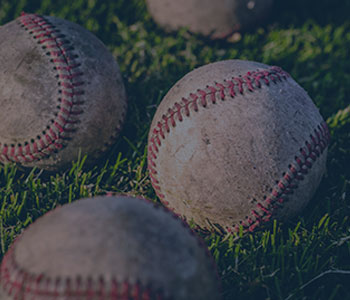 2017 SABR Analytics: Listen to highlights from the Technology Panel
At the 2017 SABR Analytics Conference, three technology leaders discussed innovations in training, preparation, and rehabilitation among professional athletes in the 21st century.
The Technology Panel included Jordan Muraskin of deCervo; sports ophthalmologist Daniel M. Laby of State University of New York, Brian Murphy of STRIVR Labs, and moderator Brett Kurland of Arizona State University's Walter Cronkite School of Journalism and Mass Communication.

---
---
Here are some highlights from the Technology Panel: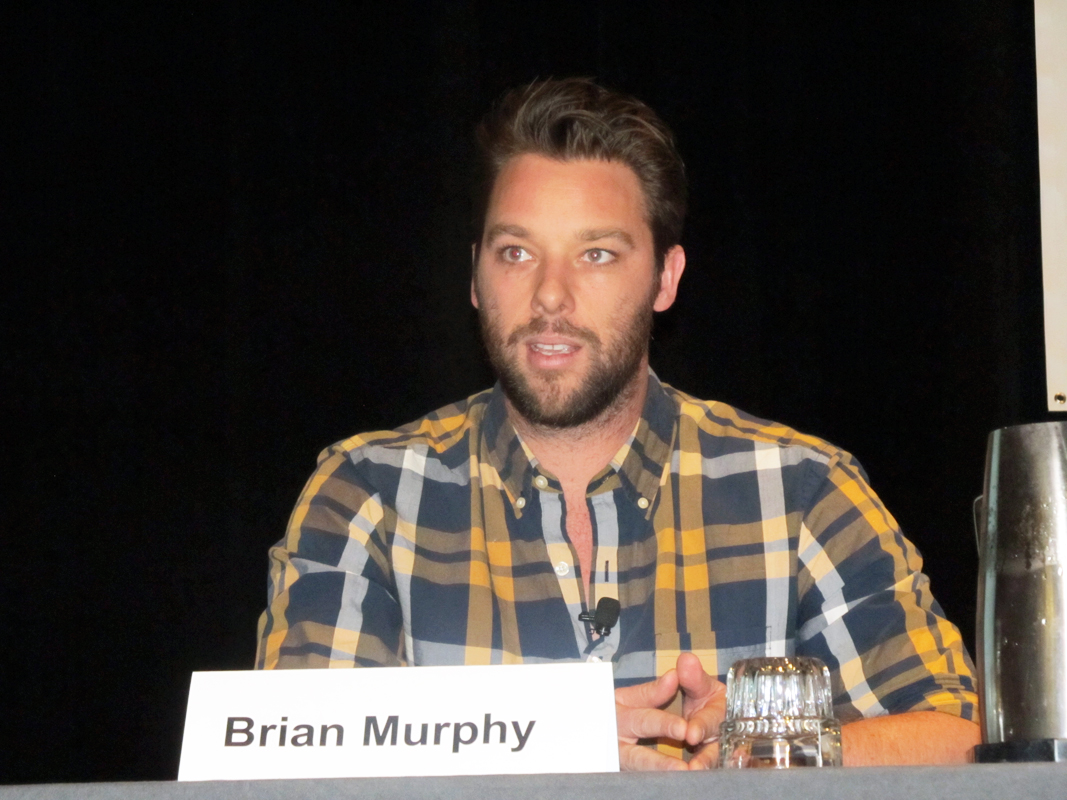 ON THE CHALLENGES OF PERSUADING PLAYERS TO USE VIRTUAL REALITY IN TRAINING
Murphy: "Tech limitations. They put the headset on … people think about VR [virtual reality] and AR [augmented reality] and they expect to just be in this world and it's going to be exactly like this world, just an alternate universe. But the fact of the matter is the tech is just not there yet. Honing in on seams on a baseball is difficult, to be candid. Better headsets are coming out every three to six months, so I'm confident that we're going to get there. But that's probably the biggest obstacle. This doesn't look exactly like it does in the batter's box. No, it doesn't, because this is a new technology."
ON THE INTEGRATION OF DECERVO'S PRODUCT INTO A PLAYER'S ROUTINE
Muraskin: "We learned very early on when we first started doing this we were taking a lot of the players' time up, too much of their time. We had to quickly start paring down and making it much more user-friendly for the players and the teams. At some point we've now created this so it can be on your phone, be on the iPad, be really simple for players to use this on their own time. We've worked with teams where we've prescribed the players to use it two hours a week and thought this may be tough for them to stay on track for. But we set it at a goal that was similar to the Latin players learning English or second languages that the teams had them do, and we found that the players used it for those prescribed two hours and then some, because we gamified it in a way that basically turned it into a fun little game for them. We have been very careful in creating it so it doesn't impact their team schedules that much, they can do it on their own time or when there's downtime in batting practice."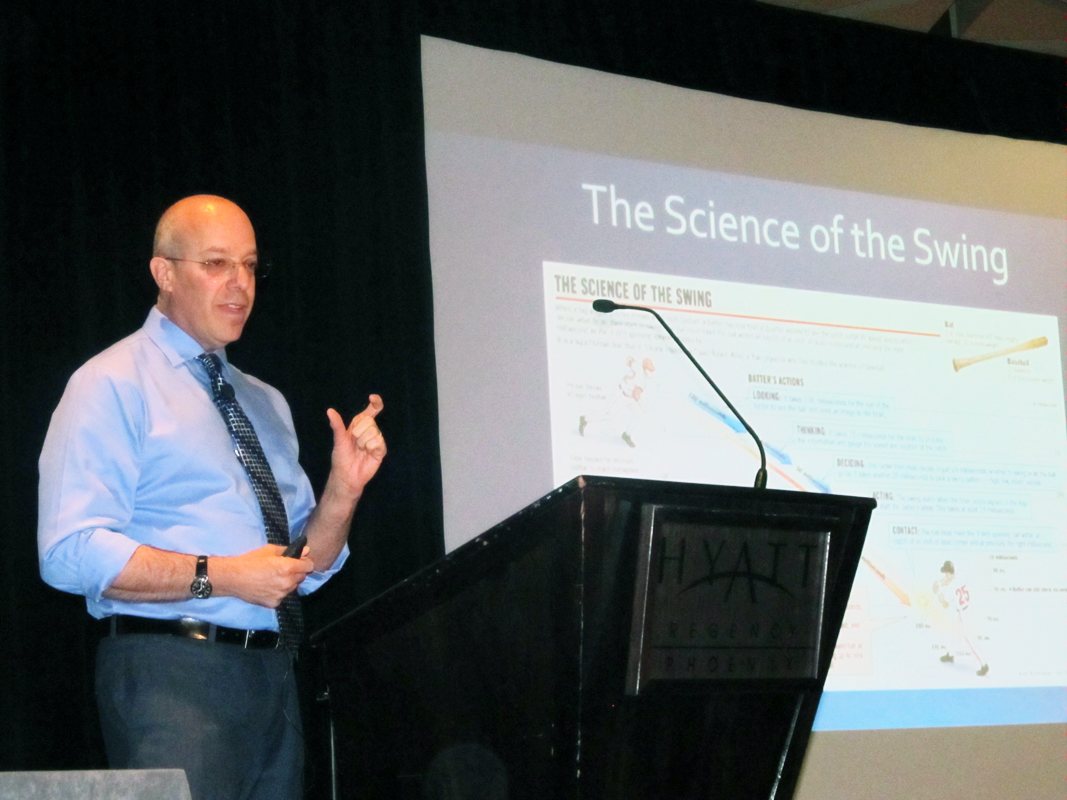 ON THE RELATIONSHIP BETWEEN TECHNOLOGY AND SABERMETRICS
Laby: "I'm going to guess that when you guys think a little bit more, you'll come up with better metrics [and] we will have better correlations with these visual functions and our larger functions to on-field performance. We really need those metrics, those numbers to look for those connections with the neurologic visual side of the batter if we're going to be able to predict and improve someone's ability. The metrics have changed immensely, and therefore our relationship with those metrics has improved."
ON USING TECHNOLOGY TO PROJECT PROSPECTS
Muraskin: "We want the teams to be able to find this player who might not be physically fully mature at say 18 or 19, but he's been able to have a really good decision making process or really good eyes that makes him maybe really attractive, so when he does have that physical, he fully fills out, that means maybe he's a better prospect than someone who is already there and is so-so in the decision making."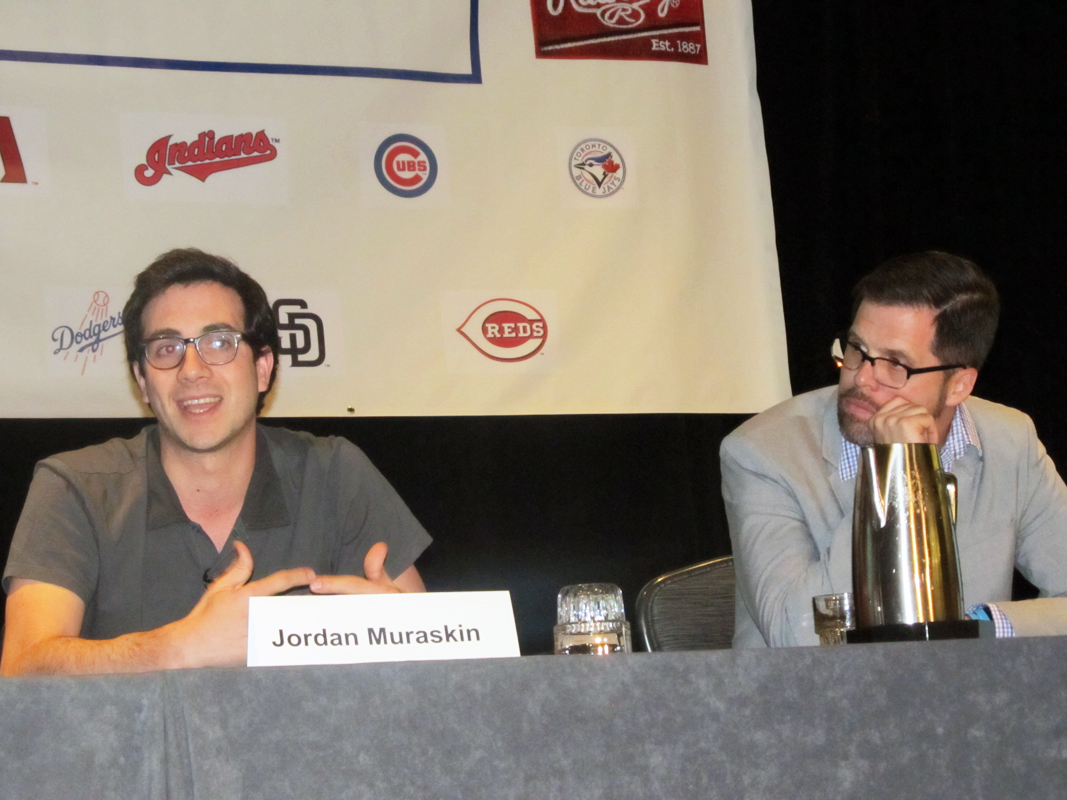 ON THE SUPERIOR VISION OF ELITE ATHLETES
Laby: "We started measuring vision using a regular old eye chart, and we found out the first year almost all the players, [about] 70-80 percent, got the bottom line correct [for 20/15 vision]. … So the next year we had to fool the system and put the targets twice as far away as they were calibrated to be, so that 20/15 became 20/7.5 and found the average vision was 20/12 on the eye chart of a Major League Baseball player. So 20/20 is the average vision for driving, for life outside, 20/15 would be one better than that, 20/12 would be one line smaller than that, and that's the average for a Major League Baseball player. … They have a level of visual ability far beyond anybody else, which we could then know to detect when we started this out 25 years ago."
For more coverage of the 2017 SABR Analytics Conference, visit SABR.org/analytics.
---
Originally published: March 11, 2017. Last Updated: July 27, 2020.
https://sabr.org/wp-content/uploads/2020/03/research-collection4_350x300.jpg
300
350
admin
/wp-content/uploads/2020/02/sabr_logo.png
admin
2017-03-11 22:24:42
2020-07-27 15:53:01
2017 SABR Analytics: Listen to highlights from the Technology Panel