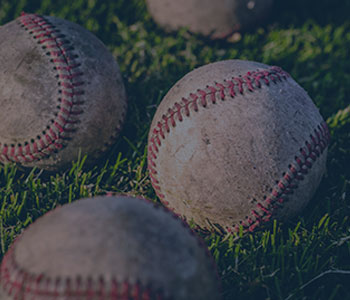 2017 SABR Analytics: MLB Advanced Media Statcast Panel
At the sixth annual SABR Analytics Conference on March 10, 2017, in Phoenix, our MLB Advanced Media Statcast Panel discussed the status and future of MLB's signature data-capture system and the many ways it has influenced our capacity to analyze the game.
Our panel included Tom Tango, Senior Data Architect, Stats at MLB Advanced Media and co-author of The Book: Playing the Percentages in Baseball; Mike Petriello, Stats Analyst for MLB Advanced Media and host of the Statcast Podcast; and Daren Willman, Director of Baseball Research and Development for MLB Advanced Media. The panel was moderated by SiriusXM host and Arizona Diamondbacks broadcaster Mike Ferrin.
---
---
Here are some highlights from the Statcast Panel: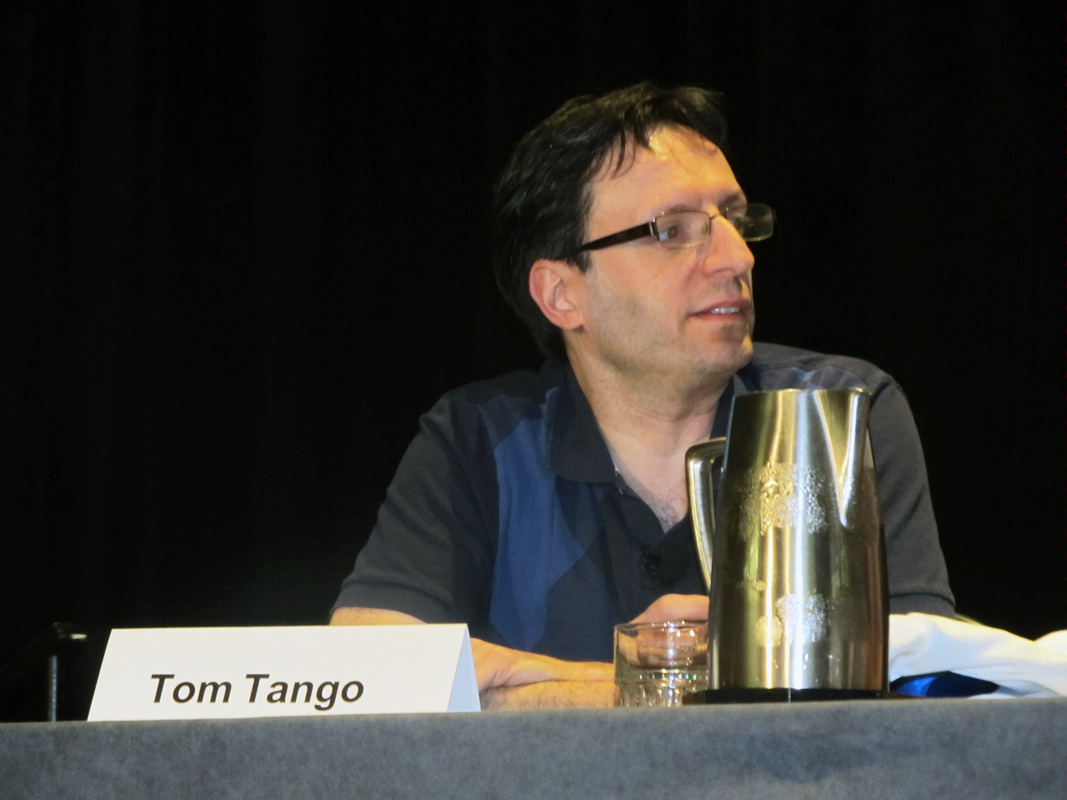 ON EXIT VELOCITY AS A SKILL THAT REPEATS ITSELF
Petriello: "We haven't done a serious, scientific correlation study. But for the most part, yeah, Mike Trout, Miguel Cabrera, these guys are up there [on the leaderboard] from year to year, which makes sense because it's not just about outcome. … You can't hit the ball 110 mph by accident. It takes real skill to be able to do that and to be able to elevate. So the guys at the top of that leaderboard have been pretty similar."
Willman: "Look at [Giancarlo] Stanton, the only guy to hit the ball 120 mph. He's done it four times. You can't do that by accident."
ON THE VALUE OF LAUNCH ANGLE
Willman: "Growing up, I was always taught to swing down on the ball, hit the ball down. But what we're finding with the data is that's not necessarily true. You want to hit the ball up, you want to drive it. I think that's been one of the cool things that Statcast has provided is we're seeing such a change from these old philosophies that we're finding not to be true."
Petriello: "I'm working on a cool project where I sent all of our beat writers [from MLB.com] to all of the [hitters] who had a double-digit increase in home runs last year and they ask the same three questions: Did you try to hit more home runs? Can you increase your launch angle? And why do you think you hit more home runs? We're starting to get some answers back, and they're fascinating. Some of them are like, 'Yeah, I'm trying to hit more home runs.' And then Miguel Cabrera's like, "I don't know, man, I just go up and hit the ball.' "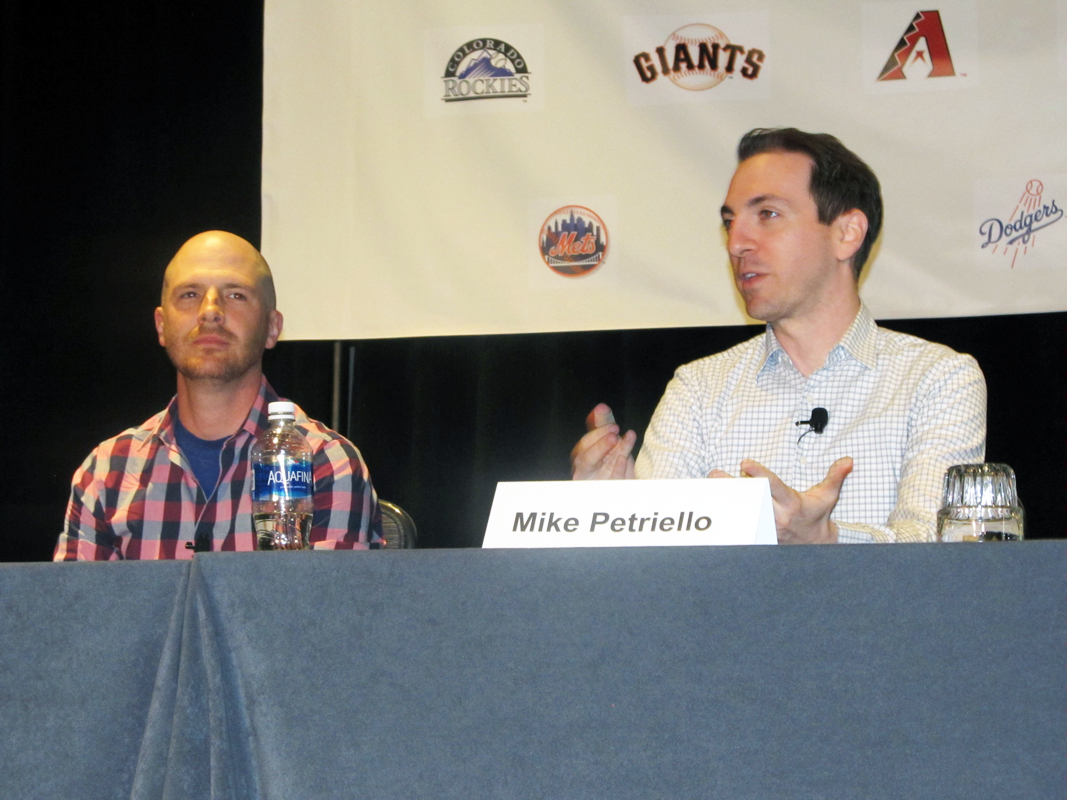 ON FINDING A BASELINE AVERAGE FOR DEFENDERS
Petriello: "I found it most interesting that the guys who rated relatively poorly overall still had some pretty decent plays. So maybe consistency is the same thing in the field as it is at the plate. Lonnie Chisenhall is a great example. He made some really good plays but overall he rated only OK. The guys you expect to be at the top are at the top: Billy Hamilton is unbelievable, [Kevin] Kiermaier is unbelievable, Ender Inciarte, Adam Eaton. .. As far as average, I think we're still learning that. It's really brand-new to us, so we're excited to see how it plays out in real-time this year."
Tango: "The way you're used to with UZR, that's a very good way to do it. What are the chances you can make that play? If he does make it, you get plus above that. And if he doesn't make it, you get a big minus. So it's a solid system, but the star system is a better way of presenting it."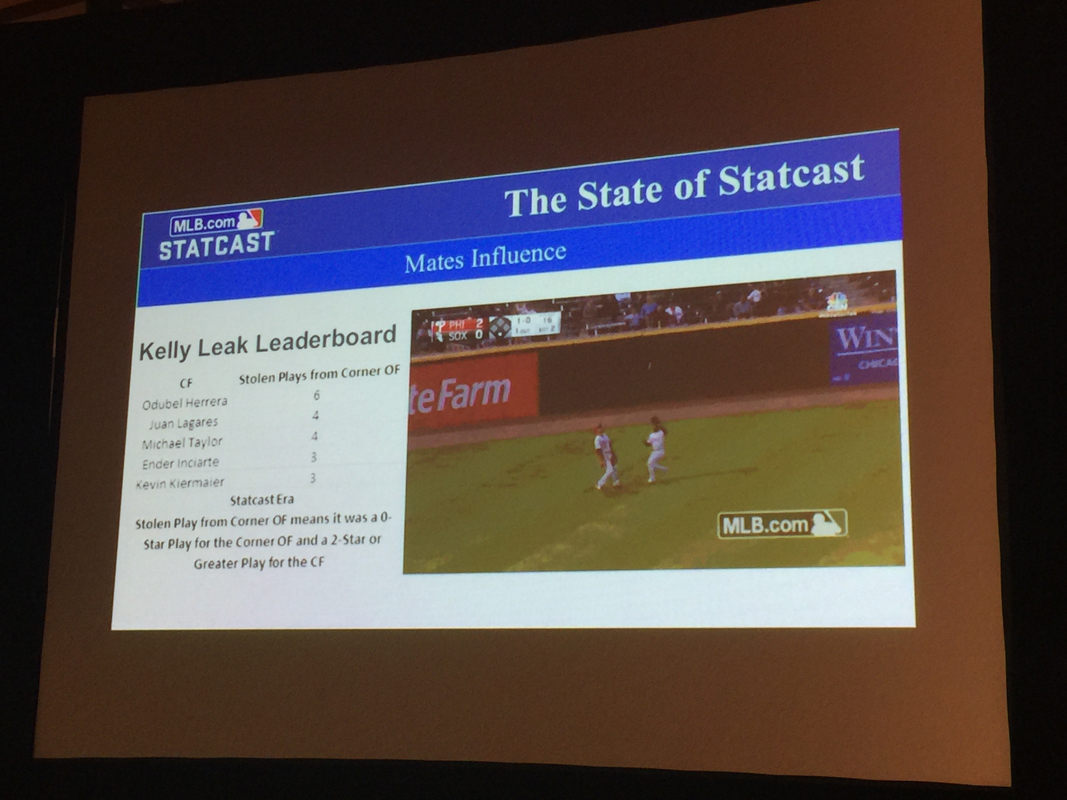 ON PRESENTING STATCAST DATA IN REAL TIME TO TV VIEWERS
Tango: "That's going to be one of the challenges. The optics won't necessarily match what the data is going to say. We don't see [on TV] the player from the starting point, from the point of where the ball is hit or thrown. So that's going to be the big challenge in terms of explaining things to people."
Petriello: "The camera lies. It really does. Because by the time they cut to the outfield, the ball is already in the outfield. The guy is already moving and you miss that [on TV]. It may look like he's going perfectly, but you didn't see him going the other way first. And that's tough. … We talk to ballplayers and try to get their feedback for the way we've defined hang time. It's not actually just off the batted-ball contact. It's also when the pitcher releases it, and that's what we call opportunity time. We saw Kevin Kiermaier talking about, 'Well, I can read the catcher's sign so I get a little bit of a head start.' We talked to an outfielder in camp the other day and he said, 'The shortstop put his fingers behind his back so I knew what kind of pitch it was going to be.' … And I love that. And I think that's important to us because it's not just cooking up these numbers and spreadsheets, but to talk to ballplayers and see if it passes the smell test."
For more coverage of the 2017 SABR Analytics Conference, visit SABR.org/analytics.
---
Originally published: March 15, 2017. Last Updated: July 27, 2020.
https://sabr.org/wp-content/uploads/2020/03/research-collection4_350x300.jpg
300
350
admin
/wp-content/uploads/2020/02/sabr_logo.png
admin
2017-03-15 16:58:52
2020-07-27 15:53:00
2017 SABR Analytics: MLB Advanced Media Statcast Panel