In Memoriam: Dan Dischley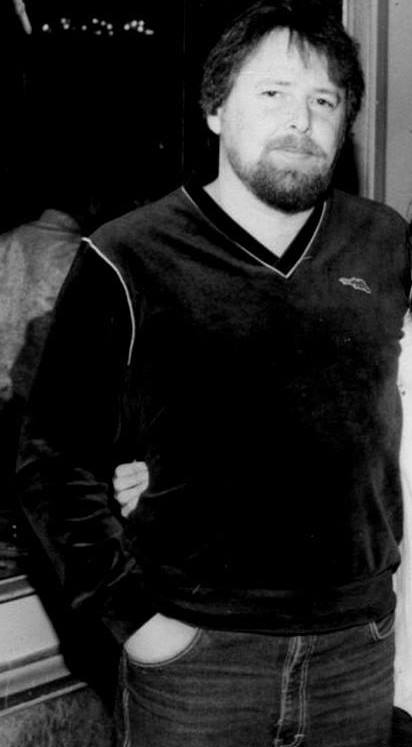 Long before baseball memorabilia became a multimillion-dollar cottage industry, SABR founding member Dan Dischley bought three different T206 Honus Wagner cigarette cards as he was building his own prized collection in the 1960s and '70s. Only a few dozen authenticated copies of the Wagner card exist today, and it is now considered to be the most valuable baseball card in the world.
"I sold all three of them," Dischley said, "and the most I got for any of them was $1,500."
As a SABR co-founder and publisher of The Trader Speaks, one of the earliest publications devoted to memorabilia and card collecting, Dischley played a pioneering role in the growth of the hobby over the past half-century.
He died at the age of 74 on Sunday, September 29, 2019, at his home in Concord, North Carolina; his death was confirmed by his daughter Stephanie Opitz.
In 1971, Dischley was working as a police detective in Lake Ronkonkoma, New York, when he traveled to Cooperstown for SABR's first organizational meeting on August 10 at the National Baseball Hall of Fame Library. He said he joined SABR to help correct baseball's records and to preserve the history of the game.
Biographical research was the hallmark of many SABR founders, including Dischley, who contributed for many years to The Baseball Encyclopedia, Total Baseball, The ESPN Baseball Encyclopedia, and other reference books.
In his off-hours, he also began self-publishing The Trader Speaks and built it into the most influential baseball memorabilia magazine of the 1970s. From his home in Suffolk County, he wrote, edited, designed, and mailed out copies to collectors around the country. At its peak, Trader had nearly 10,000 subscribers every month, causing Dischley to quit his job in 1976 to focus on the magazine full-time. "[It] was the hobby powerhouse; just about every serious collector subscribed," said Rich Klein of Sports Collectors Daily.
Dischley published The Trader Speaks between 1968 and 1983, recruiting other writers such as Keith Olbermann, Lew Lipset, and Bob Solon to help spread news of baseball cards, artifacts, conventions, and card shows.
"Many of the earliest collectors personally advanced the hobby by a step or two; Dan must have moved it forward by a dozen," said Olbermann, who began writing a monthly column for The Trader Speaks when he was 15 years old. "[It] was the first reliable and seriously produced monthly publication, but it was also the first to present the news of a serious hobby, and not just be self-promotion or an adjunct to a card dealer's sell list. … It's safe to say that in the '70s the hobby ran on the TTS clock and it was our version of the Internet. … On a personal level, he was always encouraging and generous with his time with us hobby 'kids.' "
"It was the most sophisticated magazine for sports collectors," longtime SABR member Mark Macrae wrote on a tribute thread at Net54baseball.com, a popular forum dedicated to memorabilia. "Dan's spirit and contributions to the hobby will not be forgotten."
Dischley's love and knowledge of baseball also occasionally helped him in his police work. Once he was called to the local morgue to identify a man who was wearing a 1923 World Series ring. Dischley investigated and determined that it was former New York Giants pitcher Clint Blume, and his family was soon located.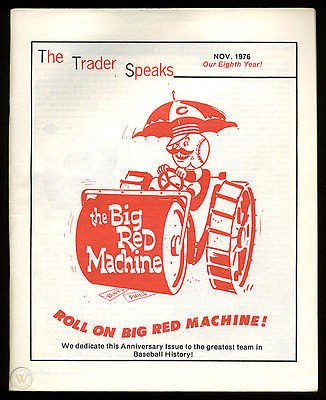 Dischley also spent years building his own impressive collection, focused almost entirely on his favorite team, the Cincinnati Reds. He fell in love with the Reds in 1949, when he saw his first major-league game at Ebbets Field in Brooklyn and Ted Kluszewski hit a home run.
By the Big Red Machine era in the '70s, Dischley had collected a photo of nearly every player who appeared in a Reds uniform, along with hundreds of autographed baseballs, bats, and programs. Among his most prized possessions was a 1919 World Series diamond stick pin that he bought from Heinie Groh's family. He told the Cincinnati Enquirer in 1975 that his Reds collection was worth at least a half-million dollars — equivalent to about $2.3 million today.
Daniel Edward Dischley was born on December 2, 1944, in Poughkeepsie, New York, to Edward A. Dischley, a US Army veteran who later managed a golf club, and Ann (Falsey) Dischley. The family later moved to Stony Brook on Long Island, where Dan graduated from Vandermeulen High School in 1963.
He served overseas in the US Air Force during the Vietnam War before returning to New York and joining the Suffolk County Police Department. He worked security at Shea Stadium for the New York Mets during the 1969 and 1973 World Series. Later, he became a professional poker and billiards player, and he worked in the vending machine business before retiring to North Carolina. All along, he stayed connected to the memorabilia world and to SABR, returning to the Baseball Hall of Fame to celebrate the organization's 20th anniversary in 1991 and 25th anniversary in 1996.
He was proud of "meeting so many fine people [in SABR] who love the game as I do," he said in a 2011 interview. "I still feel the same as I did on that first day [in 1971]. I hope the game of baseball can attract as many people as possible and, due to that love, help SABR grow."
He is survived by his daughters Stephanie (Stephan) Opitz and Paula Flanagan and sons Edward Dischley and Shaun Dischley. A memorial service is scheduled for 2:00 p.m. Wednesday, October 9 at Salisbury National Cemetery in Salisbury, North Carolina.
Thanks to SABR founding member Tom Hufford for his assistance in preparing this obituary.
Related links:
---
Originally published: October 4, 2019. Last Updated: October 4, 2019.
https://sabr.org/wp-content/uploads/2020/03/research-collection4_350x300.jpg
300
350
admin
/wp-content/uploads/2020/02/sabr_logo.png
admin
2019-10-04 11:58:43
2019-10-04 11:58:43
In Memoriam: Dan Dischley