Mannis: SABR Analytics Player Panel reveals insights on game preparation by Johnson, Gonzalez
By Max Mannis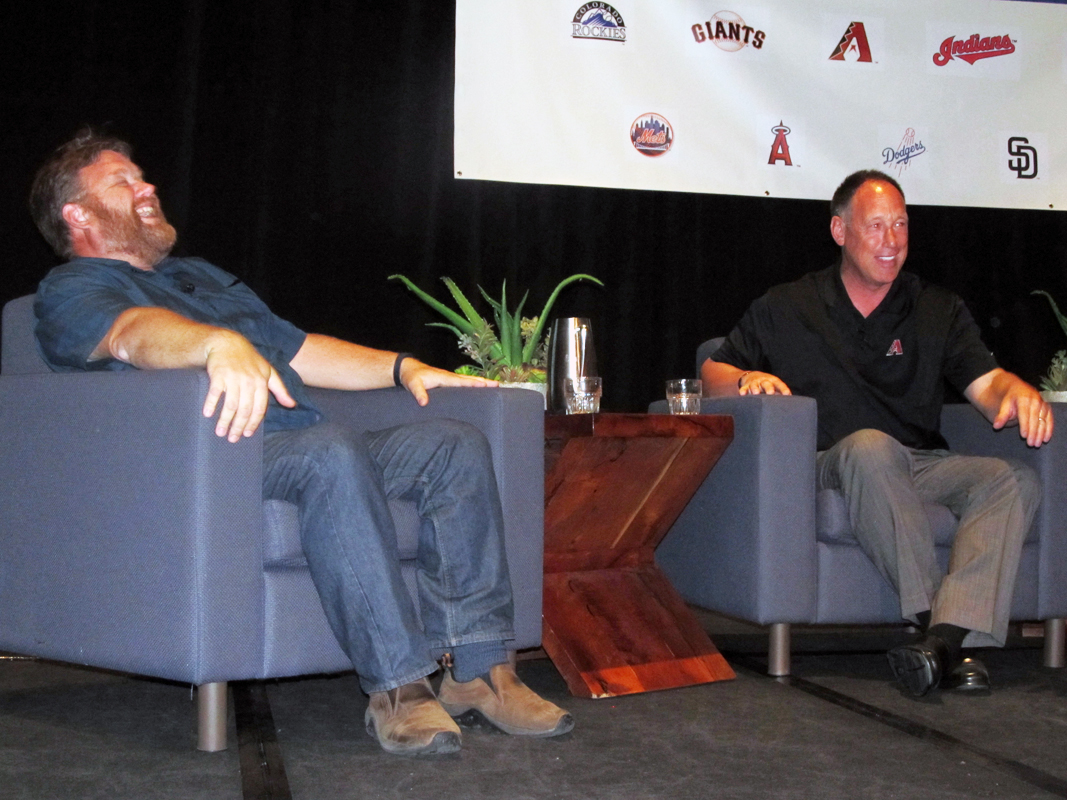 The sixth annual SABR Analytics Conference kicked off Thursday, March 9, 2017, in Phoenix, Arizona. An eventful morning of presentations by graduate and undergraduate teams of college students presenting information about "pitch tunneling" led into an exciting first panel featuring FanGraphs' Eno Sarris, SABR President Vince Gennaro, and ESPN's Jessica Mendoza.
But the highlight of the first day was a panel featuring two heroes from the 2001 World Series champion Arizona Diamondbacks, postseason legend Luis Gonzalez and Hall of Famer Randy Johnson. The panel was moderated by SiriusXM's Mike Ferrin.
Johnson started the panel by referencing how one key aspect of what made their World Series-winning team so special was the camaraderie felt by many of the players on the team. Gonzalez agreed, saying he feels that having one another to lean on was very helpful throughout the course of the season. He also explained how the team introduced him to new ways of looking at the game. Gonzalez said he watched Curt Schilling crunching data in the locker room and it was "probably the first time we ever saw a guy show up with a computer in the locker room. …. We were like, 'This guy's nuts!' "
Johnson and Gonzalez both explained that they tried to watch tape of opposing players to model their game after. "Shawn Green was my guy," Gonzalez said. Johnson said he used to watch former Mariners and Angels star left-hander Chuck Finley to try to improve his game. "I definitely did my homework," he said.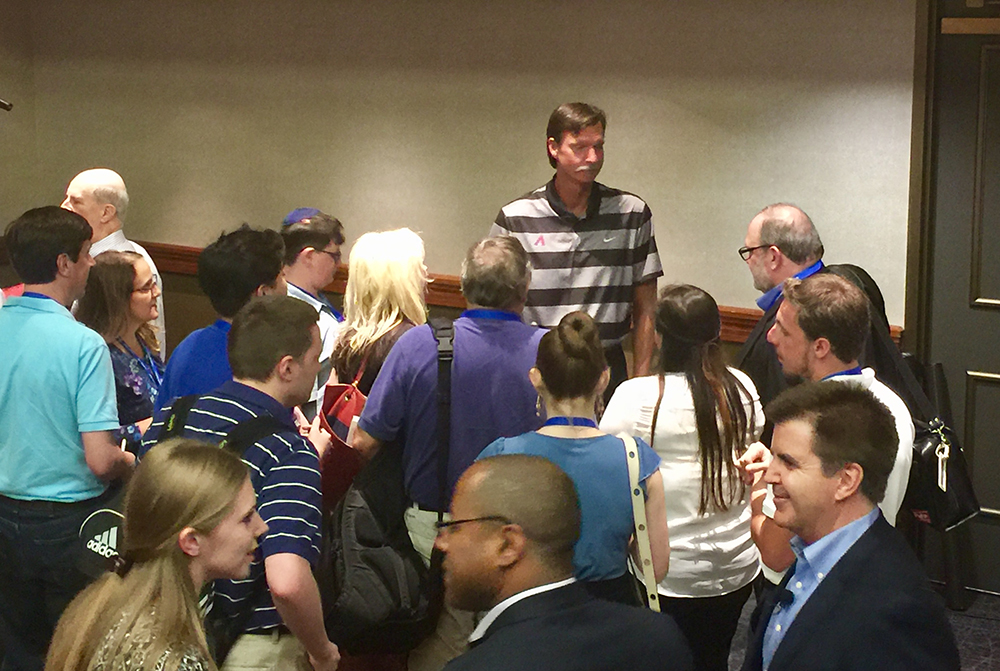 The topic then shifted to the abundance of information available to players in today's game. Johnson said that while information on which pitches to throw to which hitters can be incredibly helpful, "It's useless information if I can't execute those pitches. … Numbers are only so good per at bat or per pitch. If I do something the hitter didn't expect, he has to make an adjustment right there."
Johnson explained how different ballparks affected his performance. The Hall of Famer said he had trouble pitching in Tropicana Field, the home park of the Tampa Bay Rays. "It felt like I was in a fishbowl," he said. "I thought my arm was going to hit the catwalk." He said he never had problems pitching in other domed stadiums like Houston's Minute Maid Park or Seattle's Kingdome, but not so for the Trop.
Gonzalez spoke about how a change of scenery helped him expand his game. When he was traded to the Detroit Tigers in 1998, he had to learn how to pull the ball in order to take advantage of Tiger Stadium's generous dimensions for left-handed hitters. This helped him later in his career when he moved to Arizona and was able to employ a similar strategy hitting at Chase Field.
The first day of 2017's SABR Analytics Convention was an overwhelming success. Stay tuned to SABR.org/analytics for more updates from the conference in Phoenix.
---
Originally published: March 10, 2017. Last Updated: March 10, 2017.
https://h2j7w4j4.stackpathcdn.com/wp-content/uploads/2020/03/research-collection4_350x300.jpg
300
350
admin
/wp-content/uploads/2020/02/sabr_logo.png
admin
2017-03-10 02:23:19
2017-03-10 02:23:19
Mannis: SABR Analytics Player Panel reveals insights on game preparation by Johnson, Gonzalez