SABR 42 General Manager Panel: Terry Ryan
Terry Ryan, Executive Vice President, General Manager of the Minnesota Twins, was a featured speaker at SABR 42 on June 29, 2012, in Minneapolis, Minnesota. The General Manager Panel was moderated by author Daniel R. Levitt. Here are some highlights: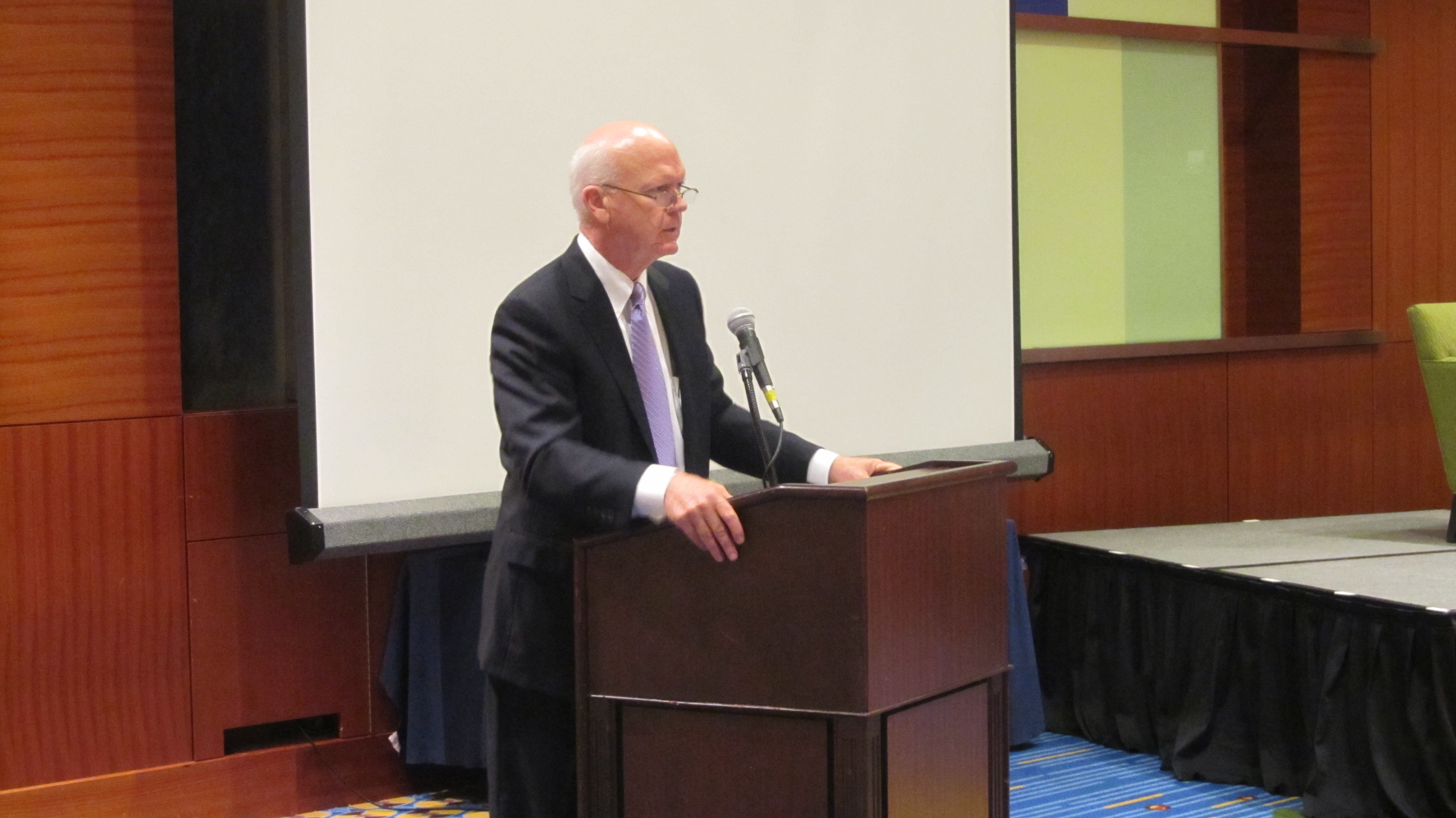 On having a lower payroll than other major league teams

"I've never used payroll as an excuse. I think it is an excuse. It's changed dramatically over the years. … You deal with the deck you're dealt."

On using video in amateur scouting
"In the evaluation process, some people use it more than others. I don't know how people scout video in the amateur world. I just can't figure that out. I don't think many of us make decisions on video. But it is a tremendous piece in the major leagues. All of us use it."
On dealing with different front office departments
"If an organization [baseball operations] doesn't get along with your business side, you're going to have a tough go. … You have to look those people in the eyes and realize you're in this thing together. … Make them feel like they're part of the organization. They want to be a piece of this thing. They want to help you."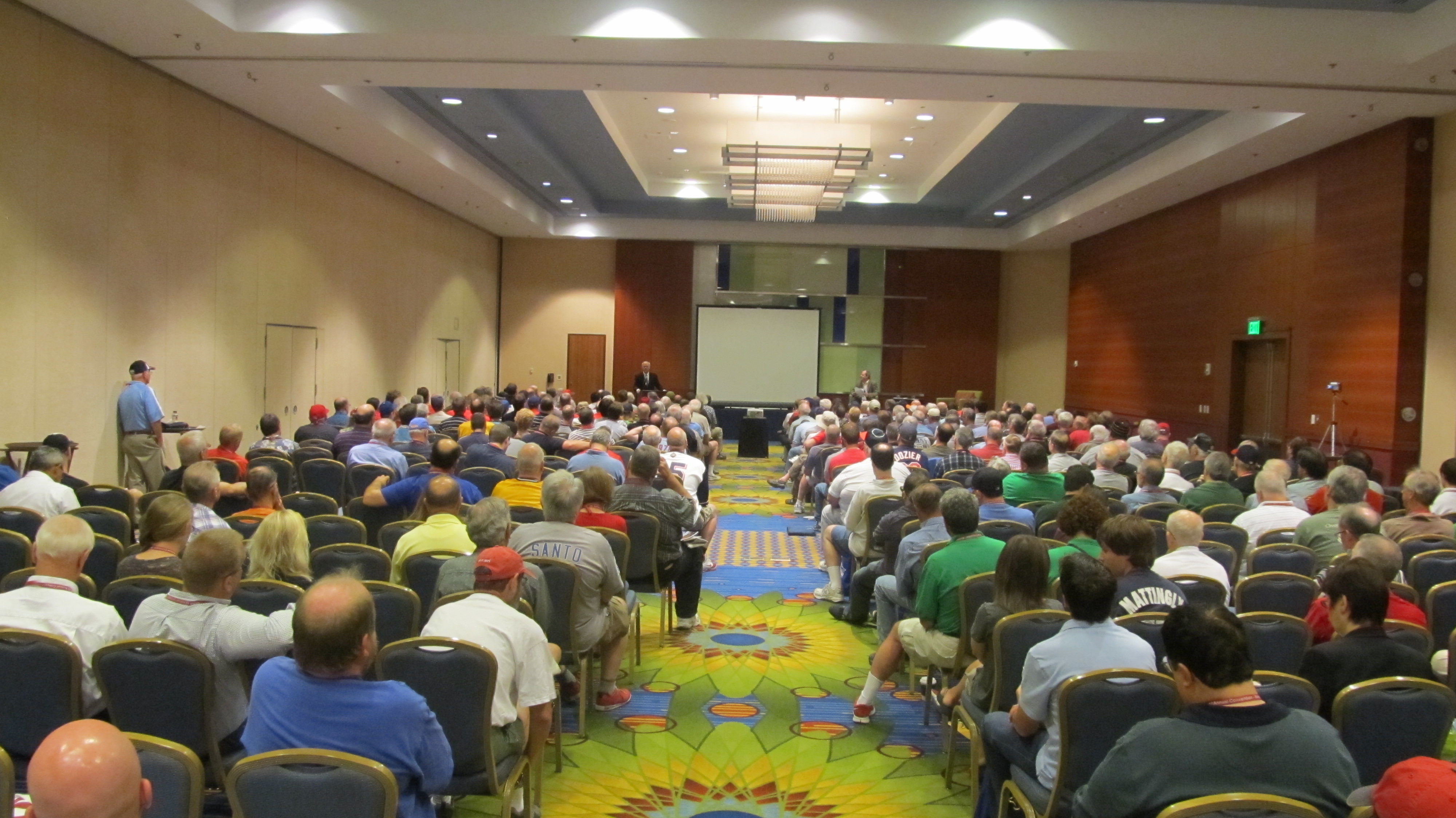 On the importance of ownership
"Most baseball teams and organizations, it goes from the top on down. If you have good ownership and stability up top, you're probably going to be in pretty good shape. They'll end up showing more patience than most owners. The owners who are dangerous think they know more about baseball than the baseball people. They like to take shortcuts, and that's a recipe for disaster."
On the Twins' organizational stability
"Develop your own … I think that's one thing we've done right. The last couple years, we haven't done much right. This is one thing we do right. If you look at our staffs, we developed our manager, we developed our pitching coach, we developed our trainers, we developed our strength and conditioning people. Our farm director has been here for 45 years. Major league coaches, front office, everything. You've got stability in the organization, you don't have to do the guesswork of what a person is thinking. … There's nothing worse than hiring a guy and within two years he's looking over his shoulder for the next job. Get out of here."

On statistical analysis
"It's a piece of the puzzle. It can be paralyzing because there's so much information available. As a decision maker, you have to take in all sorts of information, scouting and evaluation, the makeup, the health history, whether the guy can switch from the National League or the American League. Stats sometimes are invalid, sometimes they are valid. I don't like to get too much into career stats. I like to look at a one- to two-year history. … Some teams are deeper into it than others. But it is a piece, and it's a valuable piece."

Listen to Terry Ryan's SABR 42 session below:
To download the MP3 file, click here (1 hour, 23 minutes; 38 MB)
Related link:
---
For more coverage of SABR 42, visit SABR.org/convention
---
Originally published: July 6, 2012. Last Updated: July 27, 2020.
https://sabr.org/wp-content/uploads/2012/07/IMG_3543-scaled.jpg
1439
2560
jpomrenke
/wp-content/uploads/2020/02/sabr_logo.png
jpomrenke
2012-07-06 14:37:44
2020-07-27 16:53:07
SABR 42 General Manager Panel: Terry Ryan