SABR 43: Watch/listen to the "50th Anniversary of Eight Men Out" panel
The SABR 43 "50th Anniversary of Eight Men Out" panel was held Friday, August 2, 2013 in Philadelphia with special guests Pat Anderson, the niece and surrogate daughter of Buck Weaver; author Bill Lamb; Chicago Baseball Museum president David Fletcher; and moderator Jacob Pomrenke.
Among those in attendance were Atlanta Braves manager and SABR member Fredi Gonzalez, and Braves radio broadcaster Jim Powell. The Braves were in Philadelphia to open a three-game series against the Phillies later that night.
Anderson told stories about growing up with her uncle Buck and aunt Helen, while Lamb, Fletcher and Pomrenke discussed the legacy of Eliot Asinof's Eight Men Out given all that has been learned about the Black Sox Scandal since the book was first published in 1963.
---
---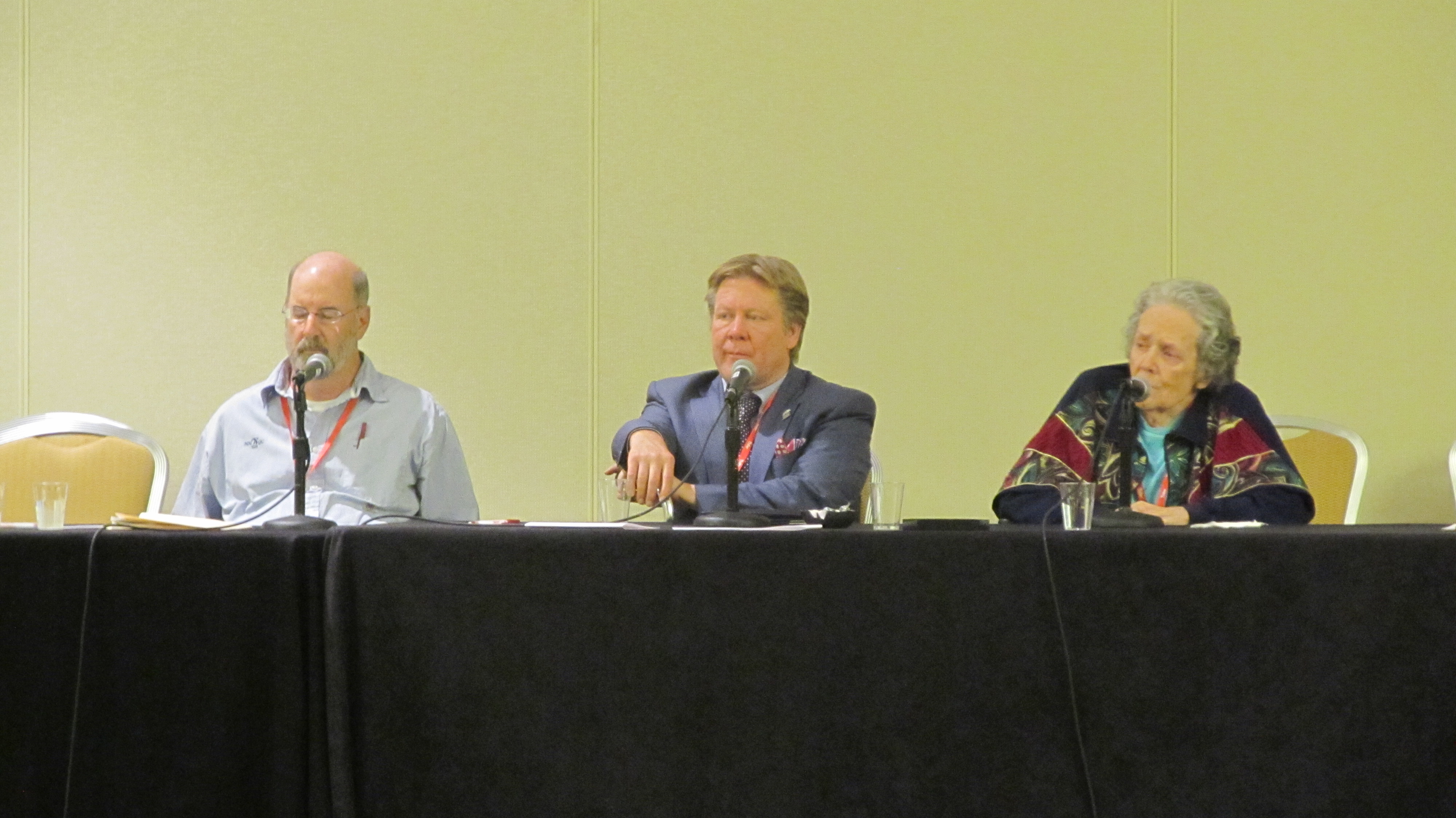 Here are some highlights:
ON WEAVER'S EFFORTS TO GET REINSTATED
Anderson: "Baseball was Buck's life. He could not lie about that. If he could have been reinstated, it would have been the most wonderful thing in the world. In almost every picture you've ever seen of him, he had that big grin on her face. He believed in himself, and many of his fans and his friends believed in him too.
Anderson: "My sister Bette worked for the Sun-Times for many years, and she always worked hard at trying to get different people interested in Buck — give him another chance, let's get something started for him. … But every time we'd get such enthusiasm for him, we thought, 'Now they're going to pay attention,' they didn't. … (Baseball commissioner) Happy Chandler once told Buck, 'It's old news, nobody cares about it.' I didn't like him either."
ON WEAVER'S FRIENDSHIP WITH TY COBB
Anderson: "To me, the most unlikely friend he had was Ty Cobb. He was known to be a pretty rough player. He always made sure to sharpen his spikes. Of course, Buck did too but he just made it known he had them and then they got out of his way. … Once, the two of them fought (under the stands) like a couple of tigers. Ty was over 200 pounds and he was over 6 feet tall. Buck was 5-foot-10 and 170, and he beat the tar out of Cobb. And after that, Cobb couldn't say the nicest things about Buck. Buck was always the third baseman on his all-time all-star team. … Cobb admired Buck. And I've always admired my uncle for standing up for himself."
ON THE LEGACY OF 'EIGHT MEN OUT, 50 YEARS LATER
Fletcher: "I think it's certainly a seminal work, but … we want to get the most accurate picture of history. There's just lots and lots of glaring errors. … It's still a great work, but unfortunately, it's cast a lot of characters over the years — like Comiskey as a skinflint, as the villain — it doesn't really tell the true story. It's sparked a lot of interest, but it's not the final picture."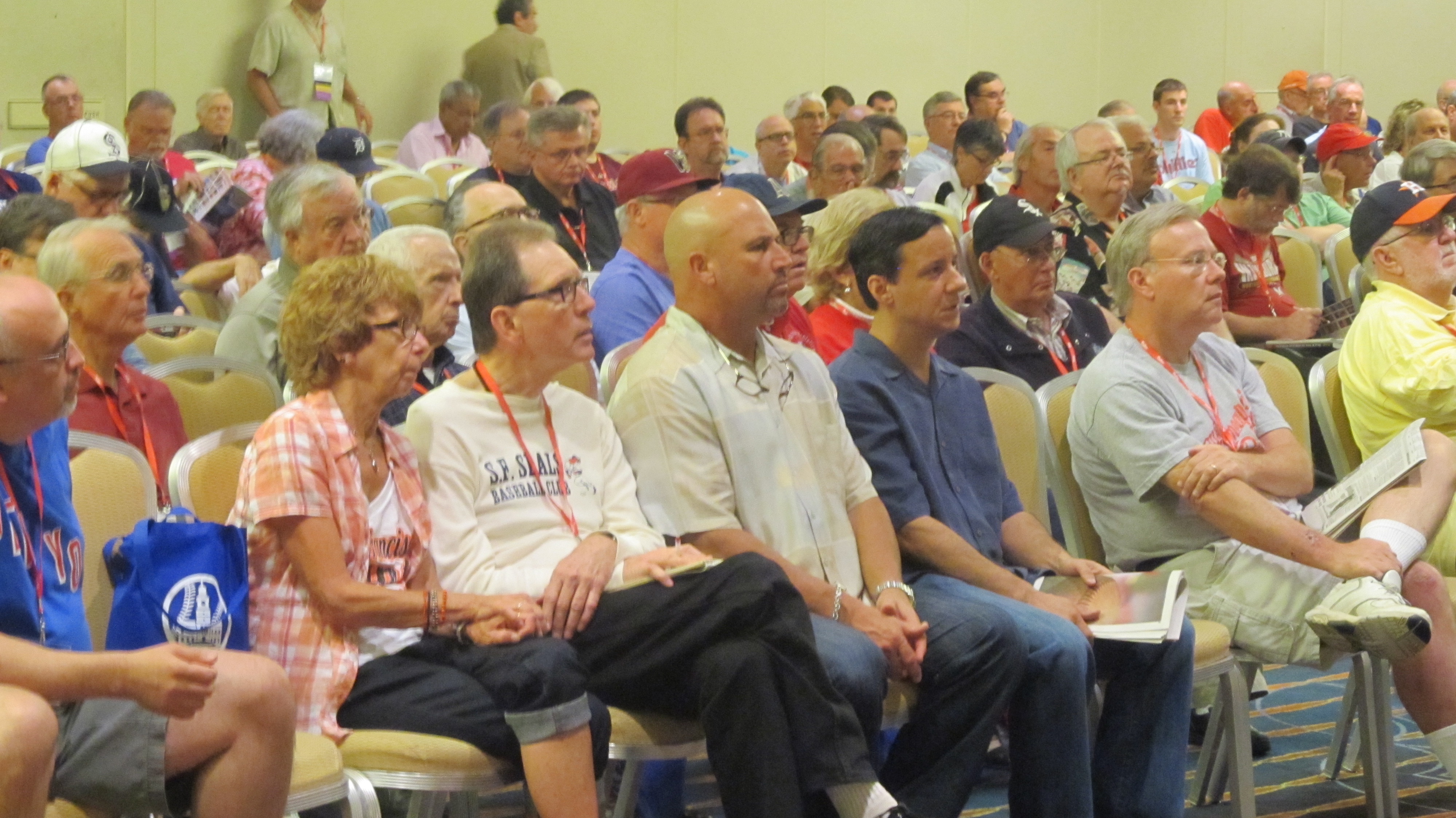 ON THE BLACK SOX PLAYERS' DEGREES OF GUILT
Pomrenke: "Buck Weaver certainly knew about the fix. But so did everyone else. There was nobody who he could tell that didn't already know. Charles Comiskey was aware of the fix as early as Game 1 of the World Series. In Bill's book, he's got a nice nugget from the Grand Jury testimony that Chicago Cubs secretary John Seys was the stakesholder for bets placed by Abe Attell, one of the gamblers fixing the World Series. So nobody who Buck could tell didn't already know. Yes, he had guilty knowledge but so did everyone else."
Lamb: "With apologies to Mrs. Anderson and her family … I do not share the view that Buck Weaver was not a participant. I think there's a substantial body of evidence that he did more than just appear at meetings, which he admittedly did. Every Black Sox player who ever spoke publicly about the affair named him as a fix participant. That includes Eddie Cicotte, Lefty Williams, Joe Jackson, Chick Gandil, Bill Burns, Billy Maharg, inferentially Happy Felsch, and Harry Redmon. … There are, in fact, two witnesses who maintain that Buck Weaver was present in Room 708 of the Sinton Hotel when money was distributed to the Sox after they lost Game 2. That was in the civil deposition of Bill Burns, corroborated by the civil deposition of Billy Maharg, for the Joe Jackson lawsuits. Now I agree that there are relative degrees of guilt, that people like Jackson and Weaver who may have gone along, and in Jackson's case taken money, are not in the same class of 'villain,' if you will, as Cicotte and Gandil. But I think there is a fairly significant body of evidence that should not be ignored … and in my estimation, that includes Buck Weaver."
ON THE HOLY GRAIL OF MISSING BLACK SOX DOCUMENTS
Fletcher: "The Harry Grabiner diary — I don't know where it is. Nobody knows. I got to know the person who discovered it, Fred Krehbiel (Bill Veeck's nephew.) He doesn't know where it's at. But Eliot (Asinof) said he saw a typed copy of it in 2001 when ESPN did a special on the Black Sox. He asked the producer for a copy and it was never given back to him. It's sad it was never copied."
For more coverage of SABR 43, visit SABR.org/convention.
To watch the full panel discussion, click play below:
---
Originally published: August 12, 2013. Last Updated: July 27, 2020.
https://sabr.org/wp-content/uploads/2013/08/IMG_5403-scaled.jpg
1439
2560
jpomrenke
/wp-content/uploads/2020/02/sabr_logo.png
jpomrenke
2013-08-12 16:10:25
2020-07-27 16:51:53
SABR 43: Watch/listen to the "50th Anniversary of Eight Men Out" panel