SABR 45: Listen to highlights from Curveballs Panel with Sidd Finch and Steve Trout
At SABR 45 on June 26, 2015, in Chicago, we held a fun and fanciful panel, Curveballs: Pitching Prodigies, Real and Imagined, featuring two of the most colorful characters in baseball during the 1980s.
One, Steve Trout, was a first-round draft pick who starred for the Cubs and White Sox in real life; the other "pitching phenom," Joe Berton, played a key role in one of baseball's enduring legends, the mysterious Sidd Finch. (Read the original story by George Plimpton at SI.com.) The panel was moderated by Barry Bloom of MLB.com.
---
---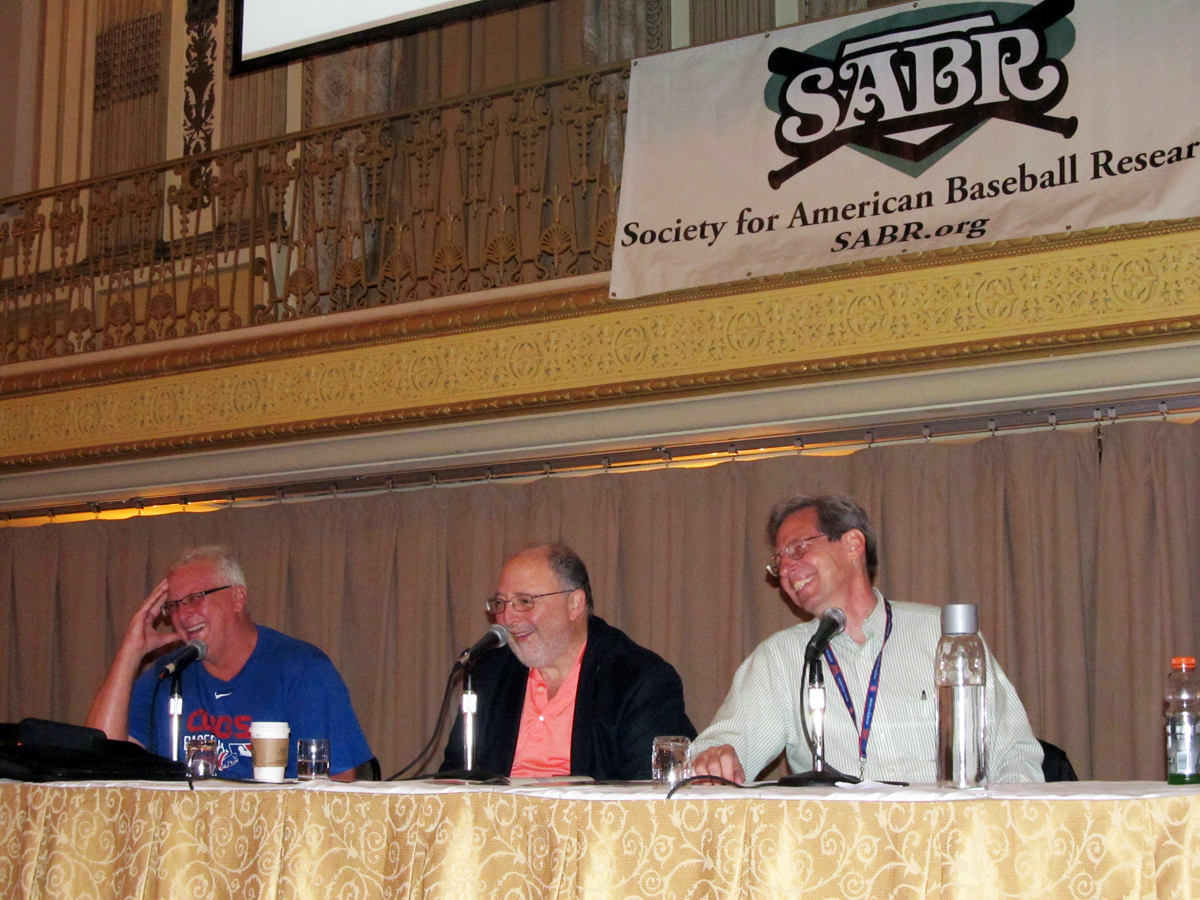 Here are some more highlights from the panel:
ON BEING TAPPED TO PORTRAY 'SIDD FINCH' FOR SPORTS ILLUSTRATED

Berton: "In the middle of March in 1985, (SI photographer) Lane (Stewart) called and said, 'I've got a story with the Mets.' … Lane said, 'We've got this story on this pitching phenom with a 168 mph fastball.' I always knew Lane got his sports facts mixed up, so I just kind of let that slip by. 'He's got a connection with Tibet, he perfected his fastball by throwing rocks at snow leopards, his only possessions are a food bowl and a Tibetan rug, and he plays the French horn.' I said, 'Are you kidding, I've never heard of this guy!' … He said, 'What do you think, are you in on this story? Do you want to do it?' I said I'm always good for a baseball story. He said, 'OK, get yourself a French horn, get yourself a food bowl and a Tibetan rug, and meet me in St. Petersburg (for spring training).'"
Trout: "We were on a flight when I read this story in Sports Illustrated and I thought, 'Thank god the Mets got him and not the Cubs. … Because I was only throwing sixty-eight."
ON GOING TO SPRING TRAINING WITH THE NEW YORK METS
Berton: "Lane would try to get me into these situations. There'd be a minor-league game going on and I'd be on the sidelines with Dwight Gooden and Kevin Mitchell with my French horn between those guys. And Kevin Mitchell is grabbing my French horn, saying 'How do you play this thing?' He's squealing notes out of this French horn! (Manager) Davey Johnson is looking around and there's a game going on! … I'm telling Kevin, 'I can't get thrown out of here. You've got a day job here, but I can't mess up this story.'"
Berton: "Even the Mets didn't know how big of a deal this was going to be. … So we do an event on April 1 and we had Good Morning America there and (author George) Plimpton wrote a press release about my retirement from baseball. I read my speech and go walking off. And kids are coming down wanting autographs. A young kid hands me a baseball and it's got Gary Carter's autograph on it. I'm thinking, 'I don't want to mess up your baseball.' And Gary's in front of me and he says, 'Sign the ball, Sidd!'"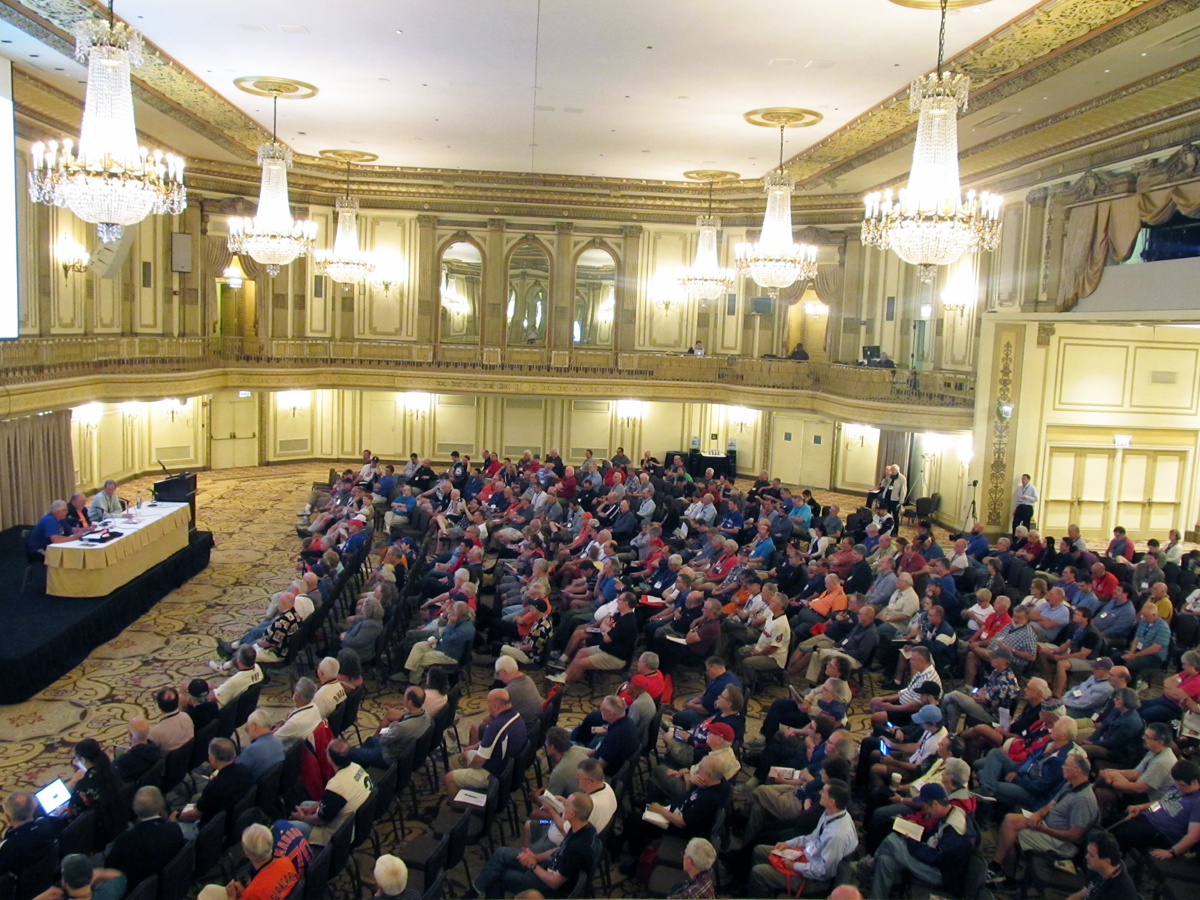 ON BEING A PITCHING PHENOM IN THE 1970s

Trout: "I signed in '76 out of high school and I was drafted No. 1 by the White Sox … and I wasn't even around. Imagine that, the eighth pick in the country not being ready to grab the phone to hear about being drafted. I was 10,000 feet above sea level in the Spanish Peaks in Bozeman, Montana. And after 13 years of playing ball, they said I never did come down from that mountaintop. … But I was very fortunate because my dad, Dizzy Trout, had a great career. And I remember being interviewed early on and I said, 'If I can have half the career my dad had, I'd still have a pretty darn good baseball career.' Well, that was a self-fulfilling prophecy because it was about half!"
ON GROWING UP WITH A MAJOR-LEAGUE DAD
Trout: "Ted Williams would be at the house, casually. Guys like No-Neck Walt Williams, Pete Ward, Bill Gleason, Jerome Holtzman, Bill Veeck, Gene Bossard, the groundskeeper … Dad would bring home the grounds crew at midnight to play horseshoes after a night game. They had the car lights on the stakes, they had a barbeque going. It never stopped. I was lucky to have that connection. When I was a kid, Comiskey Park was my playground. We used to go in the dugout and call the lady in the switchboard and we'd order a pizza. … So when I got there in 1978 (as a player), I felt a little bit at home."

For more coverage of SABR 45, visit SABR.org/convention.
---
Originally published: July 2, 2015. Last Updated: July 27, 2020.
https://sabr.org/wp-content/uploads/2015/07/SABR45-Curveballs-Sidd-Finch-Steve-Trout-Barry-Bloom.jpg
900
1200
admin
/wp-content/uploads/2020/02/sabr_logo.png
admin
2015-07-02 20:28:00
2020-07-27 16:48:41
SABR 45: Listen to highlights from Curveballs Panel with Sidd Finch and Steve Trout