SABR 46: Listen to highlights from the Cuban Players Panel
At SABR 46 on July 30, 2016, in Miami, our Cuban Players Panel discussed their careers and experiences in baseball at home and in the U.S.
Panelists included Miguel "Mike" de la Hoz, former infielder who played parts of nine MLB seasons from 1960-69; Leo Posada, outfielder for the Kansas City Athletics from 1960-62 and the uncle of Jorge Posada; Jackie Hernandez, a shortstop who helped the Pittsburgh Pirates win the 1971 World Series; Gonzalo "Cholly" Naranjo, who pitched for the Pirates in 1956; and moderator Jose Campos, the host of "La Poderosa," a daily sports show over Miami radio station WWFE/670-AM.
---
---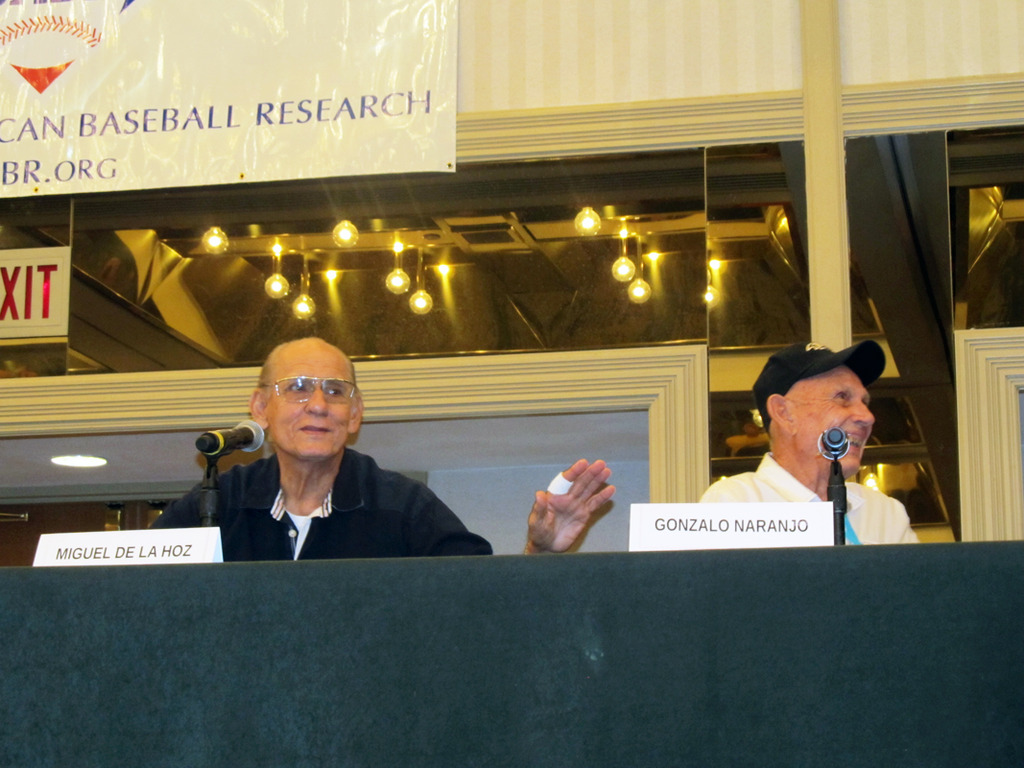 Here are some highlights from the Cuban Players Panel:
ON YOUR GREATEST MEMORY IN BASEBALL
Naranjo: "In 1954, I made the Washington [Senators] and I had a good spring training in my second year in baseball. On Opening Day, I pitched batting practice that morning. And I was talking to Eddie Yost, the third baseman. He went to a Catholic school [like I did] and I had given him a little statue of the pope that was given to me by a doctor who went to school with my dad. And our manager, Bucky Harris, the 'Wonder Boy, he came to me and said, 'We have decided that you will sit with the President [Dwight Eisenhower] after he throws the first pitch of the season.' I understood what a privilege that was for a young guy, 19 years old. … He signed a ball for me and I had a conversation with him."
Hernandez: "I'm never going to forget playing in the first all-Negro lineup [on September 1, 1971, with the Pirates]. That was great for me. I don't think that's ever going to happen again. … And to make the last out in the [1971] World Series, especially against Baltimore. Because during spring training, their manager [Earl Weaver] had said, 'Jackie Hernandez isn't an everyday player.' … So that was a big thrill."
ON MINNIE MINOSO'S IMPACT ON CUBAN BASEBALL
Naranjo: "Minnie was the first one to open the jobs for the other side. They talk about Jackie Robinson, they talk about [Roberto] Clemente, but they never say a word about Minnie Minoso and the work that he did for his people."
De La Hoz: "Minnie was the first black player to play in Chicago and the people loved him in Chicago. He was a gentleman all the way. … He has a very, very high place in my life. … He opened up doors for a lot of people, but he was bigger than the game."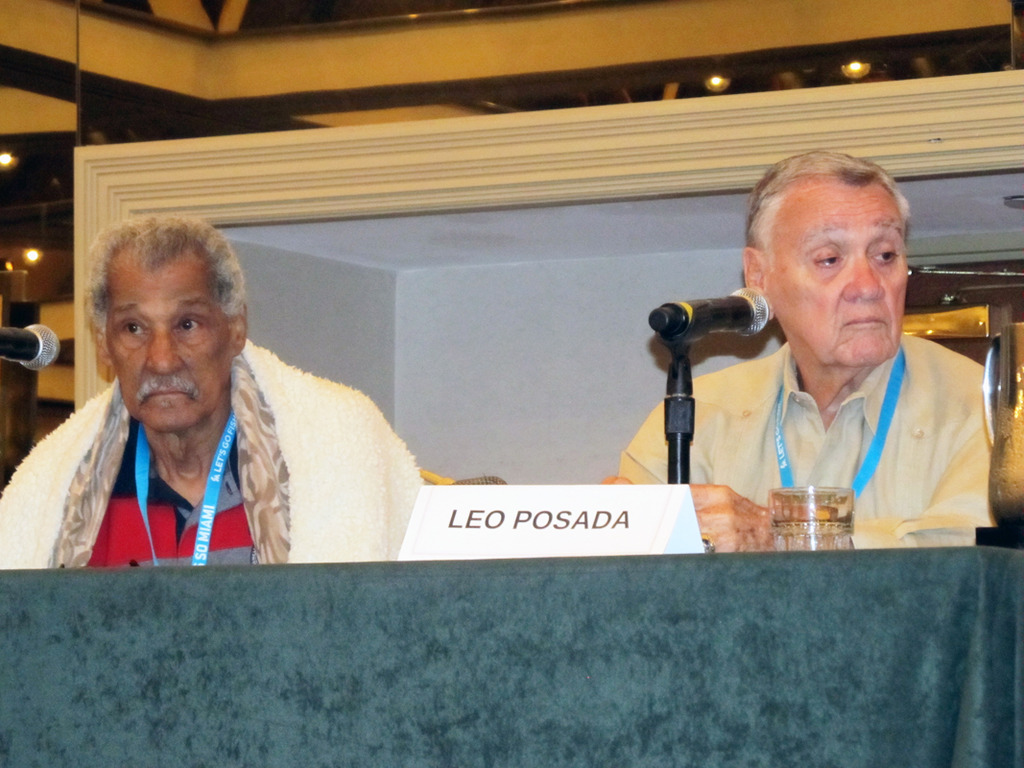 ON THE ANGLICIZING OF LATINO PLAYERS' NAMES
Hernandez: "In 1961, my first year, [people] had a hard time saying my name, Jacinto. It's not like now, everyone can [pronounce] it. So they asked me if they could call me Jackie and I said, 'I don't care, you can call me whatever you want.' So I was Jackie, but only in baseball. Nobody knows me in baseball as Jacinto."
For coverage of SABR 46, visit SABR.org/convention.
---
Originally published: August 15, 2016. Last Updated: July 27, 2020.
https://sabr.org/wp-content/uploads/2020/03/research-collection4_350x300.jpg
300
350
admin
/wp-content/uploads/2020/02/sabr_logo.png
admin
2016-08-15 15:06:57
2020-07-27 16:47:31
SABR 46: Listen to highlights from the Cuban Players Panel