SABR 47: Listen to highlights from the Casey Stengel panel
At SABR 47 on Thursday, June 29, 2017, the Casey Stengel: A Man For All Seasons panel discussed one of baseball's most colorful characters and a Hall of Fame manager at the Grand Hyatt New York.
The panel included Marty Appel, author of Casey Stengel: Baseball's Greatest Character; longtime New York journalists Ira Berkow and Steve Jacobson, and moderator Ed Randall of WFAN's "Talkin' Baseball."
---
Audio: Listen to highlights from the SABR 47 Casey Stengel panel (MP3; 58:48)
---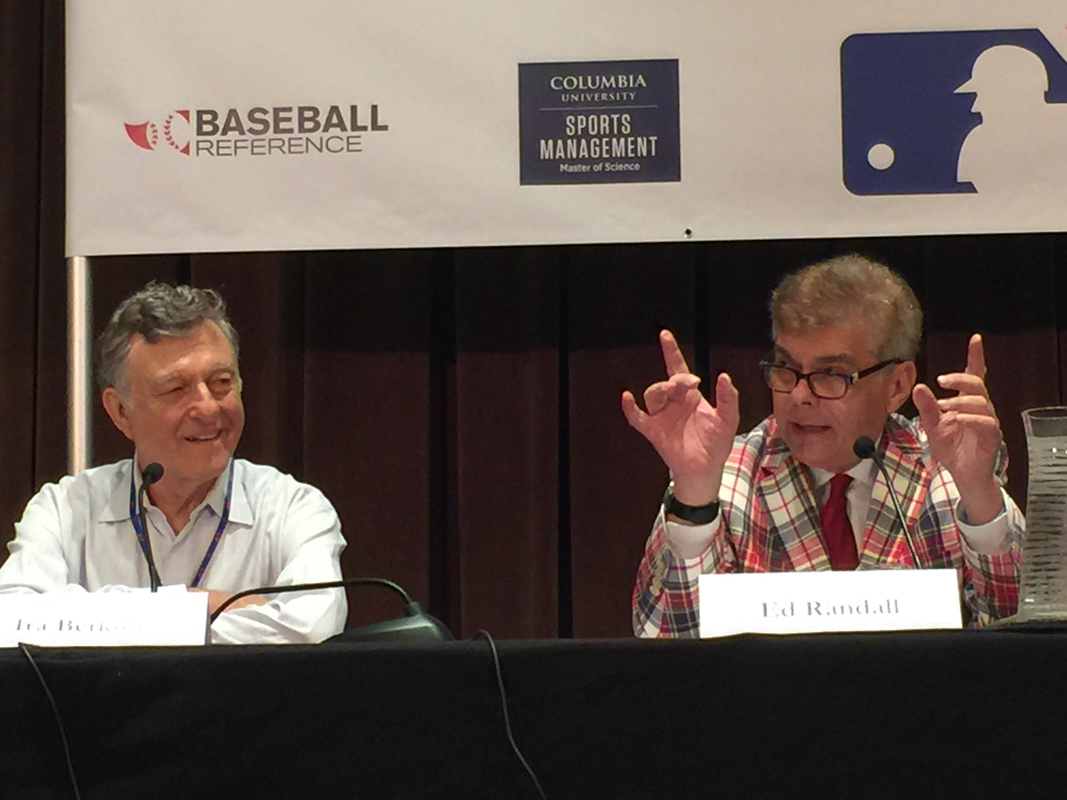 Here are some highlights:
ON TODAY'S MANAGERS AND CASEY STENGEL
Appel: "I get asked a lot if any manager today who reminds me of Casey Stengel. His personality may be a little bit Joe Maddon, but in terms of how the job works, those days are gone. Casey was a product of John McGraw, Billy Martin was a product of Casey, maybe Lou Piniella was a product of Billy. But today, with all the stats being computerized and with the inability to go out and argue close calls because of replay, the manager's job is totally unrecognizable. … It would have taken a lot out of Casey's toolkit to not … argue close calls. There was a purpose to that, it was to rile up the fans and the players, and put some life in the club. And you couldn't do it today. … For Casey, it was all in here [pointing to head], it was all intuitive. And that ability can't be measured today."
ON STENGEL'S RELATIONSHIP WITH YOGI BERRA AND ELSTON HOWARD
Jacobson: "Yogi was an interesting catcher with a depth of personality. Yogi was the catcher who lost his job to the first black player on the Yankees, and Stengel managed that very well. … He used to use some expressions that weren't flattering … because he grew up in the 1890s. But Casey had great regard for Elston Howard and he had great regard for Yogi. And he made it work and Yogi made it work. … There was a humanity that Casey had that was very strong and memorable."
Berkow: "We talked about Casey believing in Yogi as his manager on the field. … Yogi was subtle and clever, as was Casey. One of the reasons why I felt Yogi was so smart is because he was in the public eye for 70 years or so, and he never said anything that got him in trouble. The only thing that got him in trouble was the Phil Linz thing — and Yogi was right. Phil Linz shouldn't have been playing the harmonica after a loss."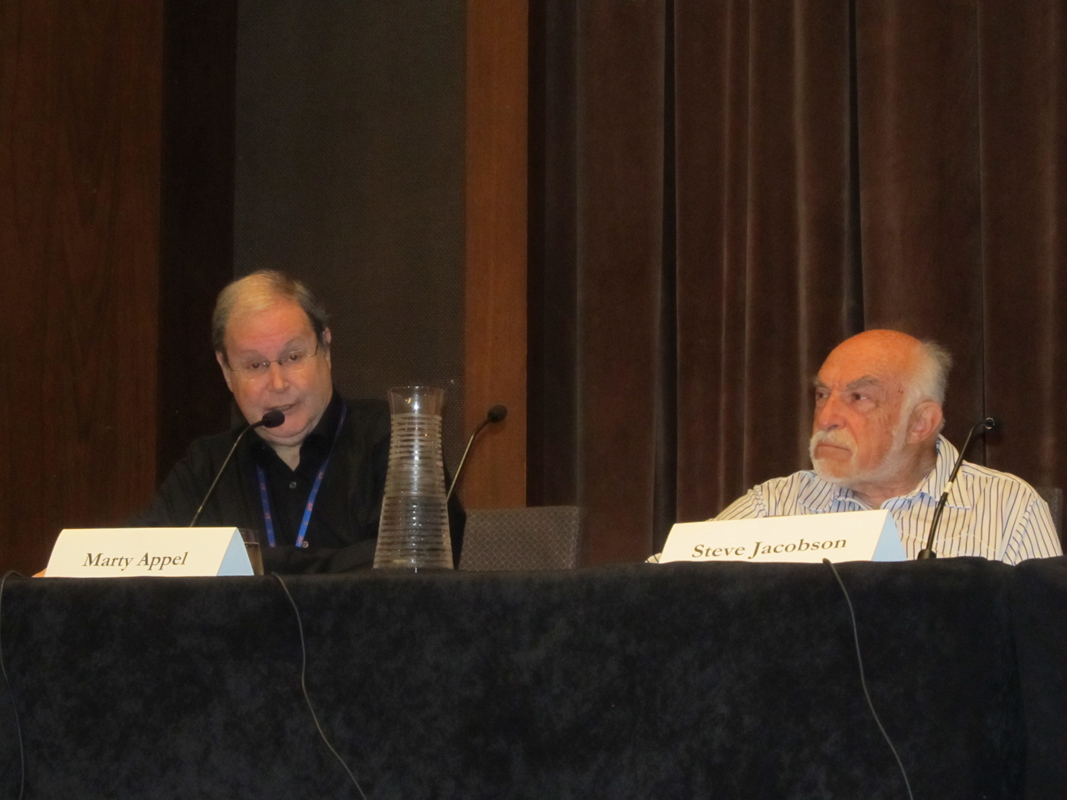 ON STENGEL'S ABILITY TO PLATOON PLAYERS
Appel: "He was a master at platooning and we think today he sort of invented it. But as long as baseball was played, people knew there were certain advantages … to the whole righty-lefty thing. What Casey had with the Yankees was enough talent to play an All-Star every day, even if he was sitting one down and putting one in. … Mantle, who was a switch-hitter, and Berra — who was Yogi — played every day. But everybody else was subject to platooning."
ON STENGEL AS A LATE BLOOMER
Appel: "There was not much made of this, even here in New York, when Joe Torre arrived on the scene and started winning championships. I don't think anyone jumped on the remarkable comparison between Casey's arrival and Joe Torre's arrival. Casey came with a very undistinguished record of managing bad National League teams, just as Torre did. Casey arrived with the reputation of being a clown. Joe was not a clown, but the famous headline in the Daily News was 'Clueless Joe.' … And Casey proceeds to win five straight championships and Torre manages to win four in his first five years, and both of them have their tickets to Cooperstown punched."
For more coverage of SABR 47, visit SABR.org/convention.
---
Originally published: July 5, 2017. Last Updated: July 27, 2020.
https://sabr.org/wp-content/uploads/2020/03/research-collection4_350x300.jpg
300
350
admin
/wp-content/uploads/2020/02/sabr_logo.png
admin
2017-07-05 15:06:17
2020-07-27 16:14:49
SABR 47: Listen to highlights from the Casey Stengel panel