SABR 48: Listen to highlights from the Branch Rickey: The Pittsburgh Pirates Years panel
At SABR 48 on June 23, 2018, our Branch Rickey: The Pittsburgh Pirates Years panel discussed the legendary Hall of Fame executive's tenure with the Pirates in the 1950s.
The panel, moderated by author and historian Lee Lowenfish, included Frank Thomas, All-Star outfielder who played for the Pirates from 1951-58; Jeffrey Flannery, who oversees the Branch Rickey Papers at the Library of Congress; and Jack Bowen, son of legendary Pirates scout Rex Bowen. (Thomas was pinch-hitting for Dick Groat, who fell ill just before the SABR convention began.)
---
---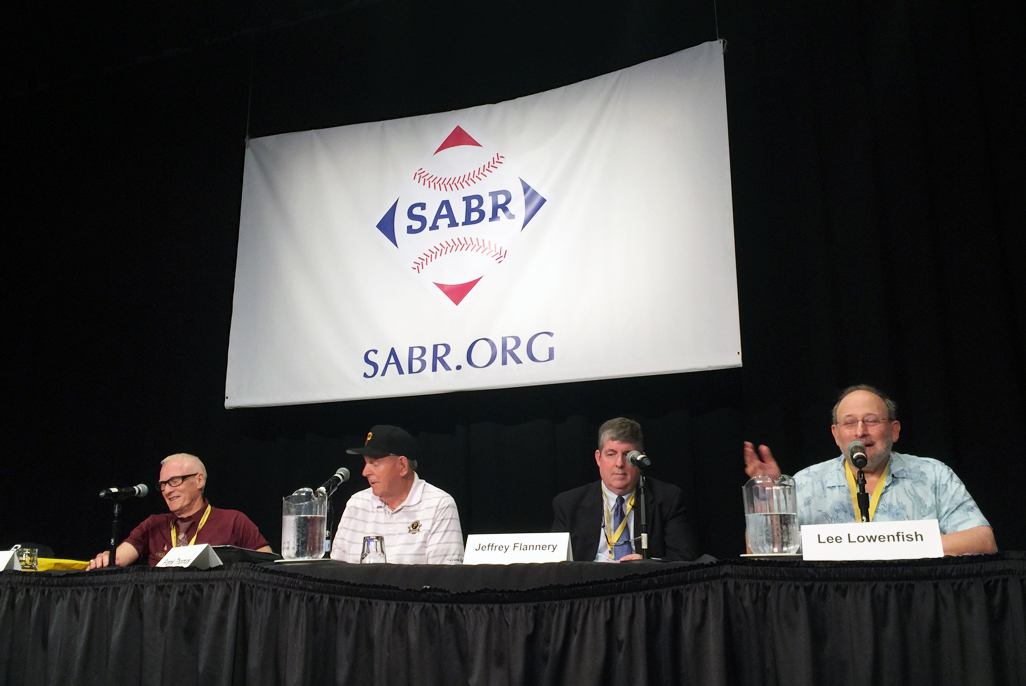 Here are some highlights:
ON NEGOTIATING WITH BRANCH RICKEY FOR A CONTRACT
Thomas: "They sent me back in 1952 to New Orleans and I had a great year, and I asked Mr. Rickey for a $1,000 raise. And his answer to me was, 'We can't pay major-league salaries to minor-league ballplayers.' … So the next year, 1953, my first full year in the major leagues, I hit 30 home runs and drove in 102 runs as a center fielder. I'm proud of that. … Afterward, I went in and said, 'Mr. Rickey, I'm a major-league player now. I want to be paid accordingly.' He says, 'What do you want?' I says, 'I want $15,000.' He says, 'You go along with me and I'll give you $12,500 and you have another good year and I will take real good care of you.' I said OK and signed the contract. I had another good year and walked in and what do you think he offered me? The difference on what I had asked for the year before. … Mr. Rickey and I had our problems. He treated me like I was dirt on his feet. … If we would have had agents back then … we went in to talk contract by ourselves. They had the upper hand; we were slaves back then. We couldn't go anywhere. We either signed or we couldn't play baseball. And if you loved baseball as much as I did, you signed. …"
Flannery: "I think Mr. Thomas certainly reminded us of what a complex figure Rickey was. But I just wanted to follow up here, from a scouting report of Thomas that Mr. Rickey did on June 25, 1951: 'He can do EVERYTHING,' and everything is in caps. 'Perfect form at the plate and a lot of power. Should be able to hit any kind of pitching.' But then a little later on, he quotes, 'Who the Lord loveth, he chaseth. … And great players who management would like to see in Pittsburgh are to be found fault with if they are not as good as they should be.' So again, I think that highlights the complexity of Rickey. I'm sorry you didn't get your raise, too. But he really did, in his reports, like Frank Thomas."
Thomas: "I wish I'd have seen that and I would have brought it back to his desk!"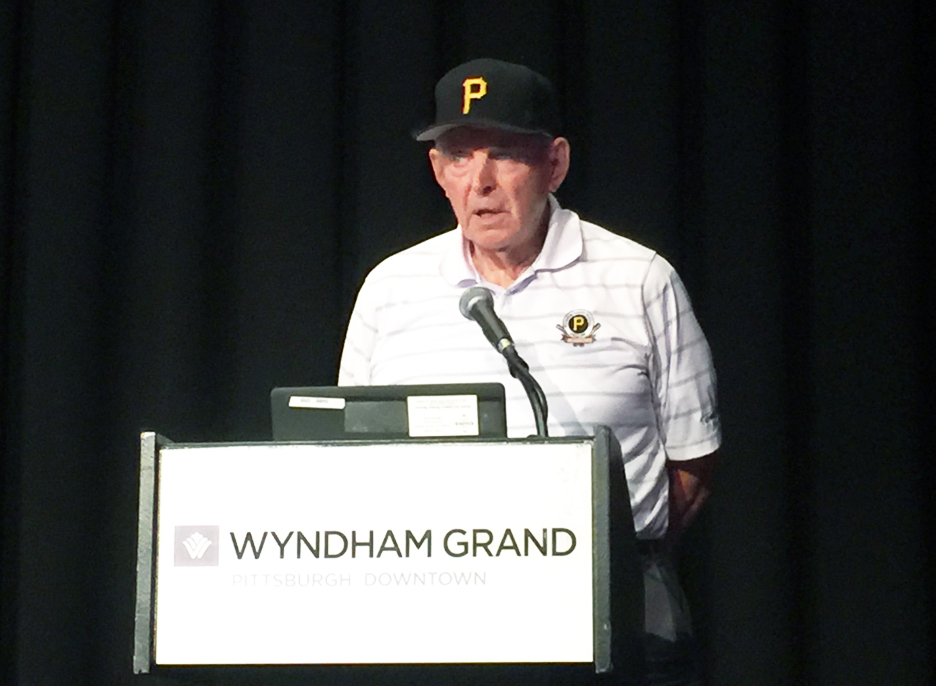 ON WHAT RICKEY LOOKED FOR IN A PROSPECT
Bowen: "(What) Rickey looked for in a ballplayer was: he wanted speed, a good arm, and good body control. … They figured they could teach (a prospect) to hit. They wanted them to be able to run and throw. If they could do that, they wanted them. With one exception: and this explains why Dick Groat was one of the big stars the Pirates ever had. … Rickey coined this phrase, I think: he called it body control. Guys like Wayne Gretzky, they're not bigger, they're not stronger, they're not faster, but they can just play. They try to do something and, by golly, they're able to do it. Groat was like that. I think I could run as fast as Groat and throw almost as well, but he had great body control and he could hit the ball on the nose time after time."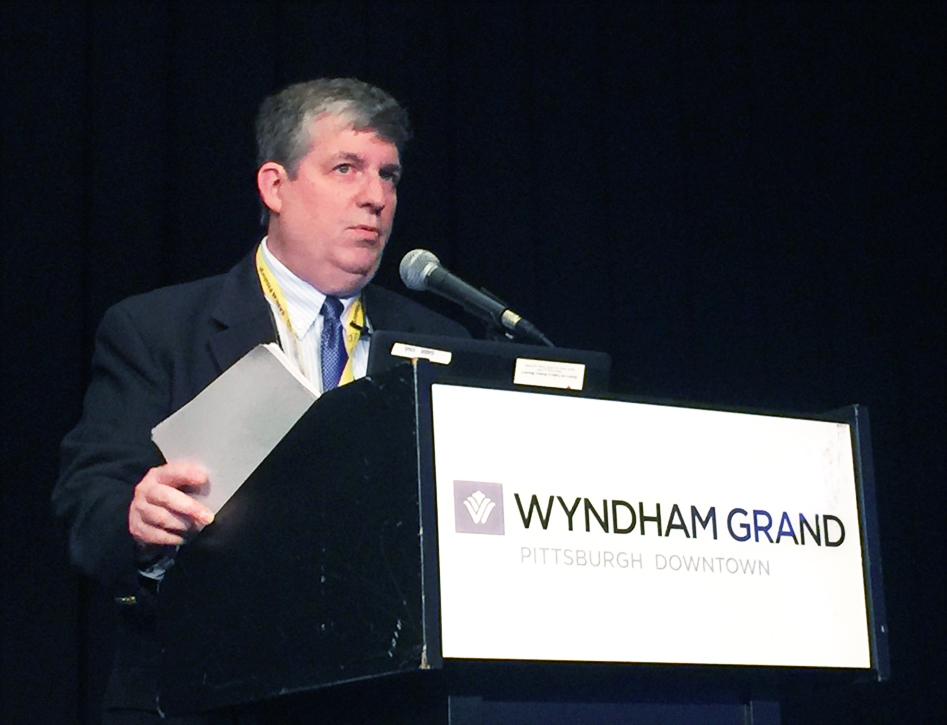 ON THE LIBRARY OF CONGRESS'S BRANCH RICKEY COLLECTION
Flannery: "If anyone is interested in doing research on the collection, there are player evaluations scattered throughout the collection that are not part of the scouting reports that the Library recently put online for Rickey. It's important to note that not everything is indexed, not everything is online. So researchers who want to come down and look into a particular player who may have played for the Pirates at the time really have to go through the collection itself."
For more coverage of SABR 48, visit SABR.org/convention.
---
Originally published: July 5, 2018. Last Updated: July 27, 2020.
https://h2j7w4j4.stackpathcdn.com/wp-content/uploads/2020/03/research-collection4_350x300.jpg
300
350
admin
/wp-content/uploads/2020/02/sabr_logo.png
admin
2018-07-05 18:27:28
2020-07-27 16:11:20
SABR 48: Listen to highlights from the Branch Rickey: The Pittsburgh Pirates Years panel