SABR 48: Listen to highlights from Frank Coonelly's opening remarks
At SABR 48, Pittsburgh Pirates president Frank Coonelly delivered the opening remarks on Thursday, June 21, 2018, at the Wyndham Grand Downtown Pittsburgh, discussing his thoughts on such issues as the construction of PNC Park, the amateur draft, and his role on baseball's competition committee.
Coonelly is responsible for day-to-day operations of the Pirates. Prior to joining the team in 2007, he served for nearly a decade in the Commissioner's Office as Senior Vice President and General Counsel of Labor. He previously practiced labor and employment law as a partner with Morgan, Lewis & Bockius. He graduated with high distinction from Penn State University and earned his JD from Catholic University Law School in Washington, DC.
---
---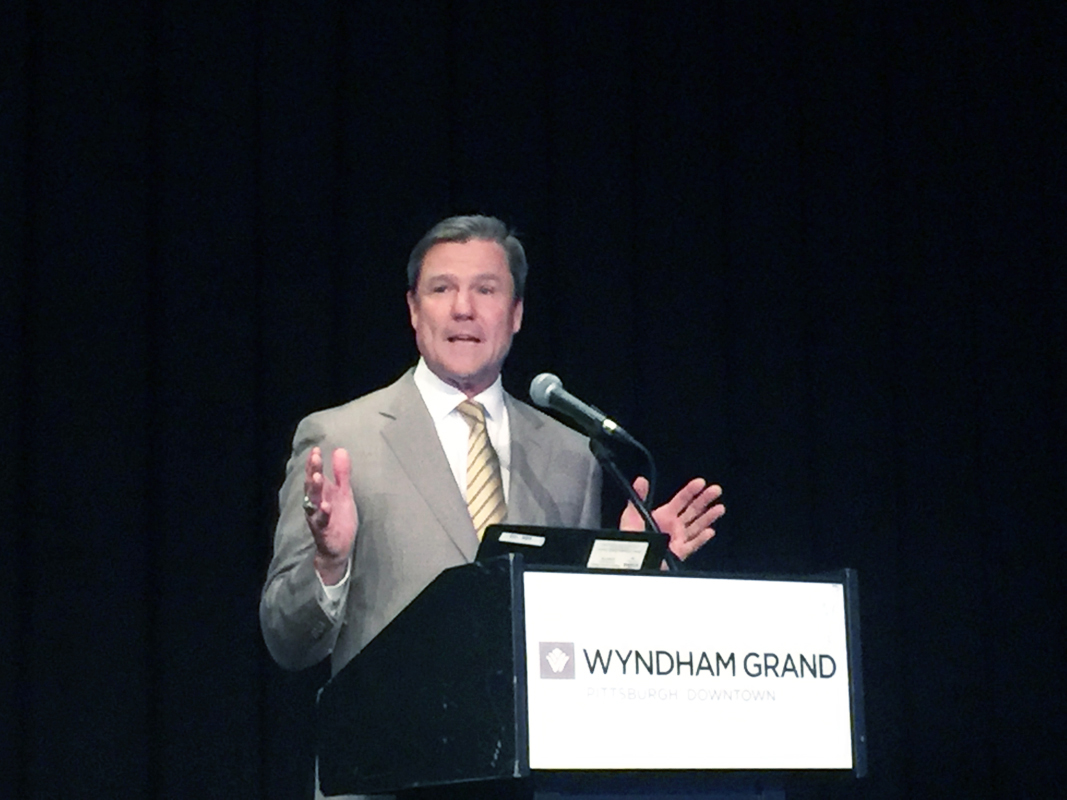 Here are some highlights from his talk at SABR 48:
ON LOOKING FOR INTERNATIONAL PROSPECTS
"The great Pirates teams of the 1970s … were built here in Pittsburgh, in large part, on a very aggressive and state-of-the-art scouting operation. We need to get back there. I think we've made some progress, but we're not where we need to be yet. We have the first Lithuanian-born and -raised pitcher. We need to make sure we're looking for talent all over the globe and we're beating the other teams there."
ON THE VALUE OF MULTI-SPORT AMATEUR ATHLETES
"From the Pirates' perspective, we love multi-sport athletes. We're still finding them, they're still out there. … Among the many reasons we love them … if we're looking at you in the draft, you're a very good baseball player. [But] you might be the sixth man on your basketball team. And you're learning a lot about what it means to be a teammate … that you probably haven't learned by being the star shortstop and the [cleanup] hitter on your baseball team. Those are valuable lessons that … serve you well."
ON RETIRING ROBERTO CLEMENTE'S NO. 21 ACROSS MLB
"We obviously live the legacy of Roberto Clemente [with the Pirates] and we support the movement. It hasn't picked up steam within Major League Baseball. … I've heard from others who take the view that it should only be retired here in Pittsburgh, where the great Roberto Clemente played his entire career. That way it allows others to honor Clemente by wearing No. 21 on other teams. … But we've supported it here."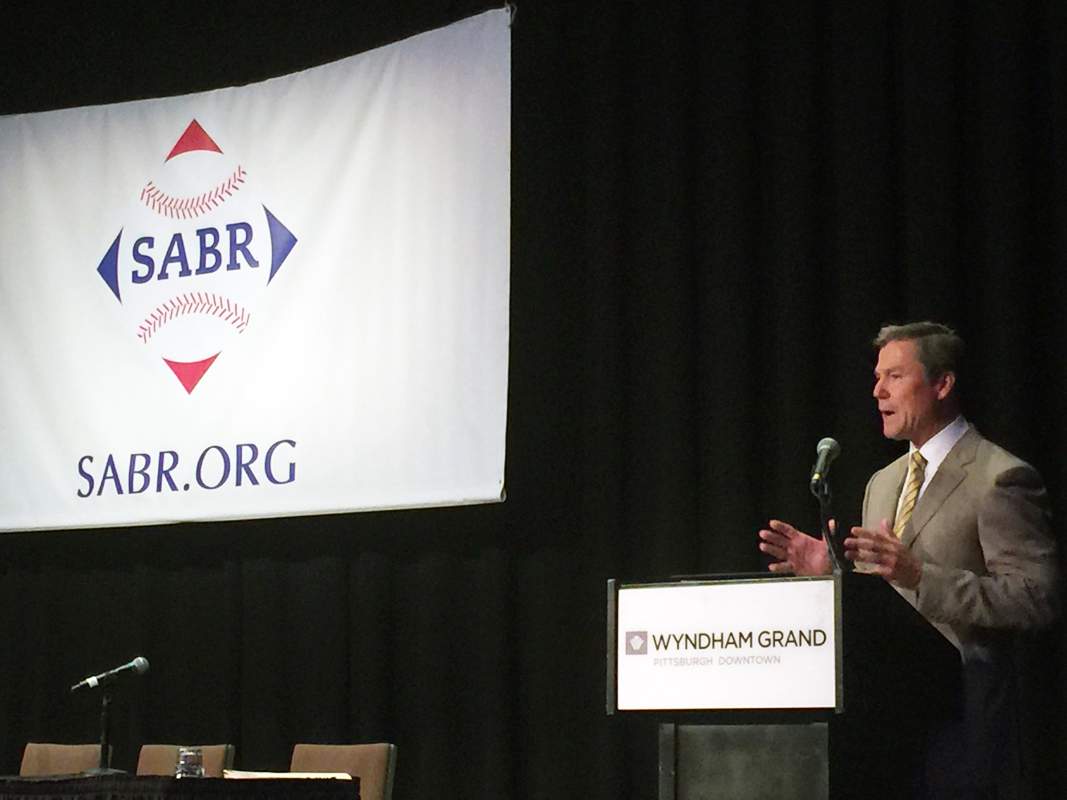 ON LOWERING THE PITCHING MOUND
"That's one of the proposals we have considered. We first have to make sure from a bio-mechanical perspective that we don't increase the risk of injury. That's the last thing we can do. But that is being studied. … That's one I would certainly look to consider. And there is some history there; raising or lowering the mound has not been static in our entire existence."
For more coverage of SABR 48, visit SABR.org/convention.
---
Originally published: June 26, 2018. Last Updated: July 27, 2020.
https://h2j7w4j4.stackpathcdn.com/wp-content/uploads/2020/03/research-collection4_350x300.jpg
300
350
admin
/wp-content/uploads/2020/02/sabr_logo.png
admin
2018-06-26 19:48:54
2020-07-27 16:11:21
SABR 48: Listen to highlights from Frank Coonelly's opening remarks