SABR 49: Listen to highlights from MLB Umpires Panel with Gerry Davis and Mike Port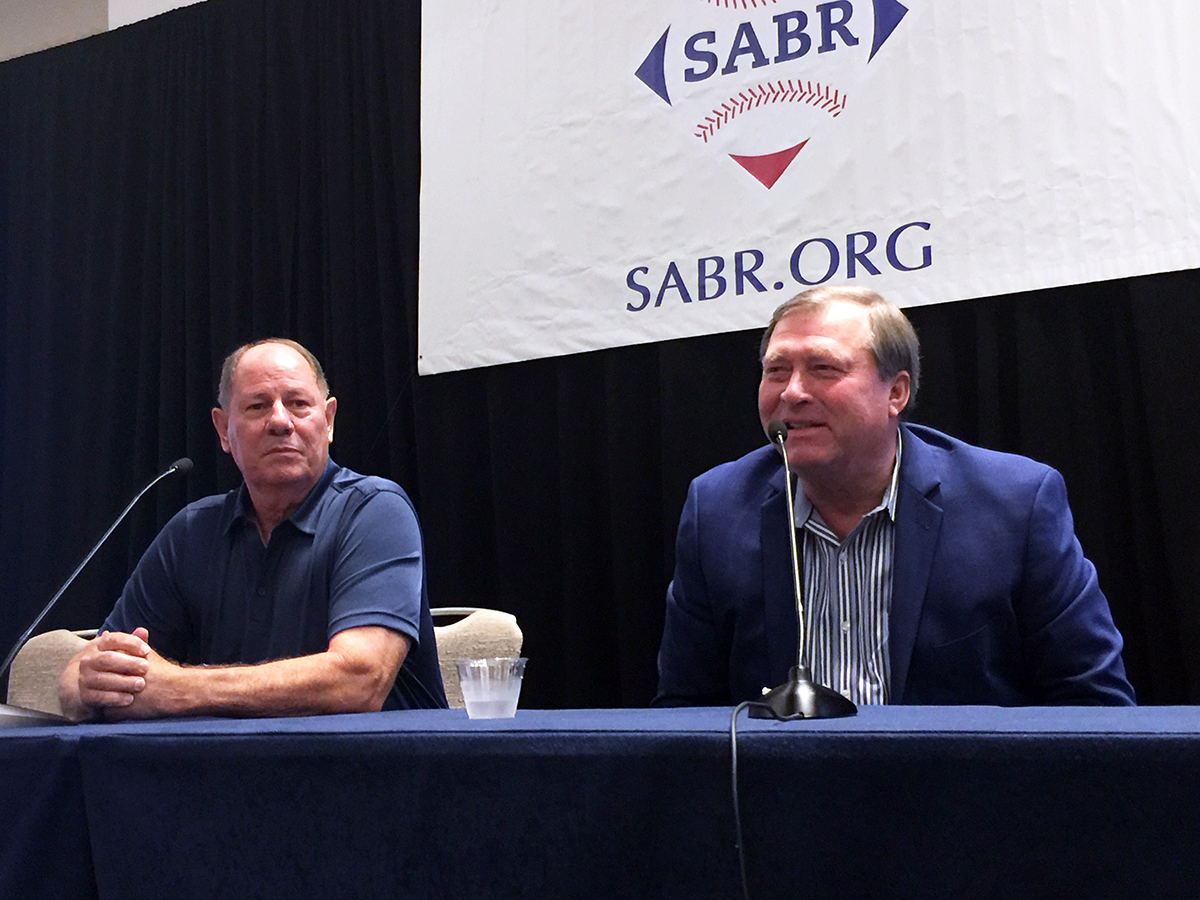 At SABR 49 on June 29, 2019, in San Diego, we were fortunate to hear stories about life behind the mask as an umpire in Major League Baseball with our MLB Umpires Panel.
The panel included Gerry Davis — who was behind the plate calling balls and strikes for the Padres-Cardinals game we attended at Petco Park the night before — in his 35th season as an umpire in Major League Baseball. He served as the crew chief during the World Series in 2009, 2012, and 2017, as well as the 2012 All-Star Game in Kansas City. He has also been selected to umpire during the 1989, 1997, and 2002 All-Star Games, and the World Series in 1996, 1999, and 2004, and ten League Championship Series beginning in 1990. He has worked 143 career postseason games, the most all-time among major-league umpires. It also included Mike Port, Major League Baseball's Vice President of Umpiring from 2005 to 2011, and moderator Fred Rodgers, General Manager for West Vest Inc.
---
---
Here are some highlights:
On the difficulty of being an MLB umpire
Port: "It doesn't take very long to realize that anybody even the general [population] can do what … Gerry and the other MLB umpires do. Anybody can do that … until you try it. Then you'll find out you don't even come close because given the level of concentration, given the ability that it takes to umpire, especially at the major-league level is something that I found most impressive."
On the importance of umpires in baseball
Port: "The players are the game but without the umpires there is no game. It's an uncontrolled scrimmage. One of my favorite exercises when I worked in the commissioner's office was annually at the general managers' meeting, to try to create a better appreciation for what the umpires do. No group of individuals in the game is more accountable than the umpires."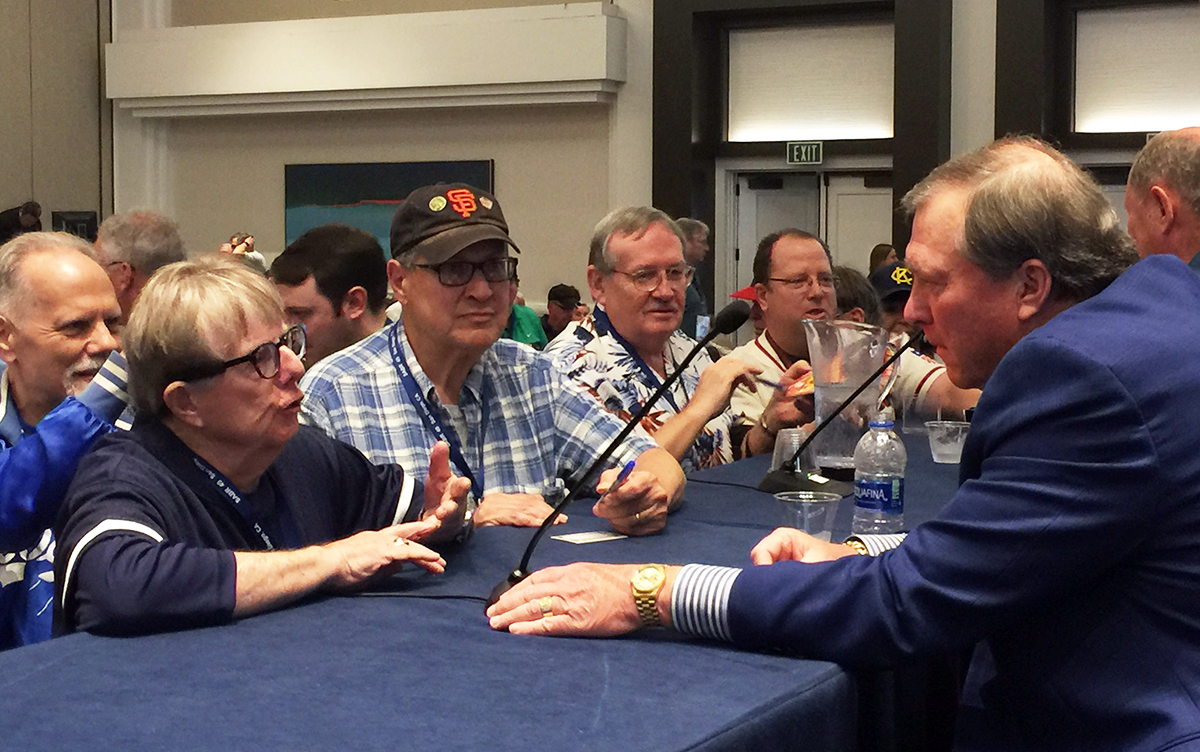 On changes in umpiring since instant replay was implemented
Davis: "Before we had replay, if you remember those days, most of the fans whenever a call went against their team we (the umpires) were just automatically wrong and I was just killed about them. When replay became available, even before we used it in (the) decision-making process, just think back to watching the game on television and it first became accessible for you to see. Fortunately, it showed that we were right the vast majority of the time so I think it changed the mindset of the fan from 'let's just kill the guy' to now the attitude is they get most of those right."
On crew chiefs facing the media after games
Davis: "I don't know if we should be available every game. There are instances where things have to go in to a report and quite often players or managers don't agree with what goes in a report. So we have to deal through Major League Baseball in order to do that. I would have no problem dealing with the media but I think that because of the sensitive nature of a lot of the incidents it's best that we not [do it] all the time."
On female umpires in professional baseball
Davis: "I don't think there's any question that a woman can be a major-league umpire. Quite frankly, years ago when Bart Giamatti was the commissioner, that was on his agenda to get that done. Pam Postema was an umpire at the time and I believe she would be a major-league umpire today if Giamatti had lived."
On using replay to call balls and strikes
Davis: "The vast majority of our ejections nowadays are over balls and strikes. The reason is because there is no replay for that. I don't want to say never. The technology is not there right now. They were going to do it in Atlantic City and the system wasn't capable of doing it. The box you see on TV — which by the way is the same size for Aaron Judge as it is Jose Altuve. I don't want to say it will never occur but it's just not capable right now because the strike zone is three dimensional."
For more coverage of SABR 49, visit SABR.org/convention.
---
Originally published: July 26, 2019. Last Updated: July 27, 2020.
https://sabr.org/wp-content/uploads/2020/03/research-collection4_350x300.jpg
300
350
admin
/wp-content/uploads/2020/02/sabr_logo.png
admin
2019-07-26 14:19:52
2020-07-27 16:10:15
SABR 49: Listen to highlights from MLB Umpires Panel with Gerry Davis and Mike Port