SABR 49: Listen to highlights from The Baseball Encyclopedia 50th Anniversary Panel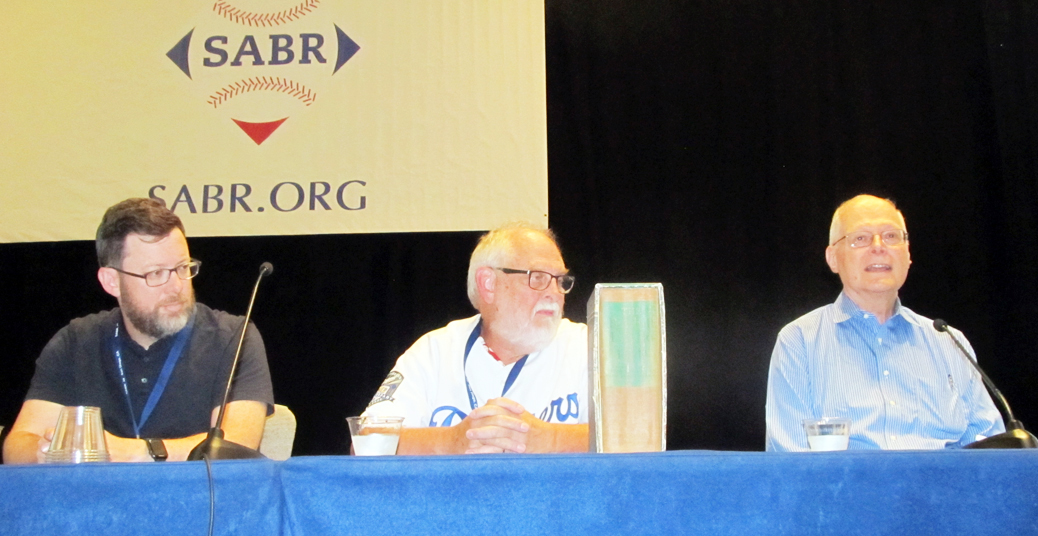 At SABR 49 on June 28, 2019, in San Diego, The Baseball Encyclopedia 50th Anniversary Panel discussed the revolutionary impact of the "Big Mac, Macmillan's The Baseball Encyclopedia that was originally published in 1969.
It was the first computer-based compilation of baseball records ever printed, and its publication led the way to the formation of SABR two years later. It was also the forerunner of Total Baseball, and modern statistical websites such as Baseball-Reference.com and Retrosheet.org.
At SABR 49, our panelists included David S. Neft, the driving force behind The Baseball Encyclopedia in 1969; Sean Forman, founder of Baseball-Reference.com and president of Sports Reference, LLC; David W. Smith, president and founder of Retrosheet.org; and moderator John Thorn, Major League Baseball's Official Historian.
---
---
Here are some highlights: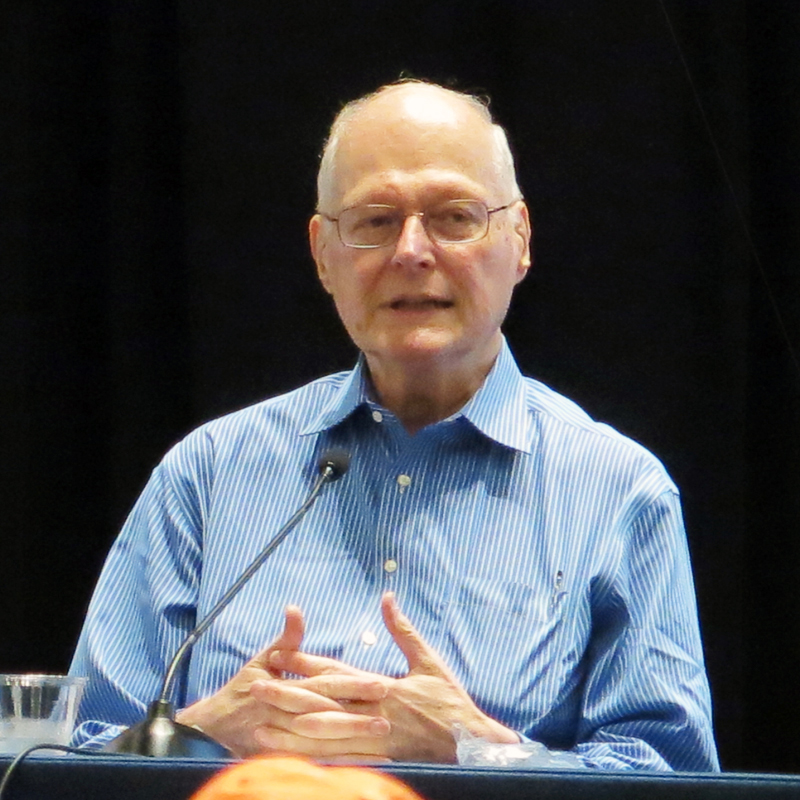 ON MLB'S SUPPORT FOR THE ENCYCLOPEDIA
Neft: "When we talked to the publisher [Macmillan], we didn't know exactly how big the book was going to be. … The support from Major League Baseball was really, really important. Their support was amazing, they were so keen having this book published. They had no financial interest in the project, no licensing fee, nothing. … The first person to promote the book was the baseball commissioner, Bowie Kuhn.
ON THE ENCYCLOPEDIA'S IMPACT ON HALL OF FAME VOTING
Neft: "What gave me the greatest personal joy was that Sam Thompson and Addie Joss became Hall of Famers. … There's no doubt in my mind that additional information about these two individuals got them in to the Hall of Fame. In a broader sense, that's what this book was about: being able to shed new light to not only the Hall of Fame committee members, but to everyone in the public. … It got so many more people interested in so many more facets of the game of baseball. … That's what my colleagues here continue to do 50 years after the book."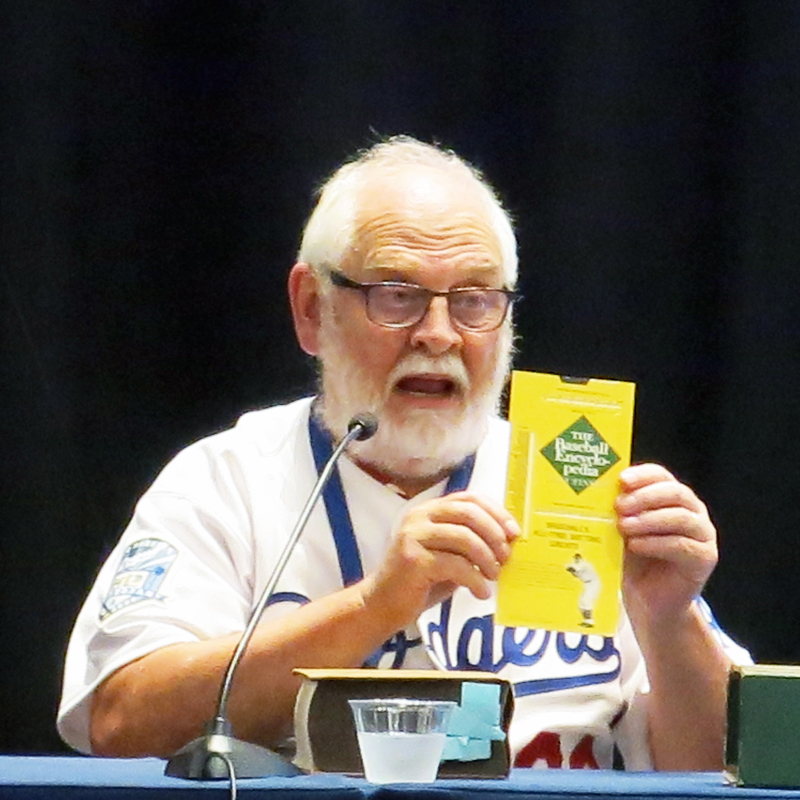 ON RETROSHEET'S DATABASE OF BOX SCORES FOR ALL MLB GAMES
Smith: "Collecting a play-by-play account for a game is like collecting baseball cards. … You don't buy the whole set, you get a pack at a time, and trade with other people. It's the excitement of building a complete set. It's not like counting the grains of sand on a beach. This is a big number, but it's not an infinite number. … There are many different kinds of sources. … The teams, the fans, newspapers, sports writers' accounts, and we're finally able to put all these games together."
Forman: "I think of the [Baseball] Encyclopedia as being Mount Rushmore, but I think of you guys as the Crazy Horse Monument. The scope is like 10 times greater, but you might actually finish!"
ON THE BUILDING OF BASEBALL-REFERENCE.COM
Forman: "I'm slightly younger than the Baseball Encyclopedia is, so I grew up with it and it wasn't a novel concept for me. … I got interested in web design and I thought, 'This book is really helpful, but it'd be a lot better if I could look at the Yankees and immediately click to Joe DiMaggio's page to see what his stats were' and not have to leap through 800 pages of text to get there. … There was a CD in the back of Total Baseball that was not very well-protected, and Sean Lahman was able to create a database from that CD. So I saw that and said, 'Now we have the stats' and I wondered if I could create a site out of this. I was a graduate student and didn't have much money. … So instead of doing my doctoral thesis, I created Baseball-Reference instead. … I came at it less as a baseball research problem and more as a data presentation problem."
Thorn: "On the Total Baseball CD deconstruction, what it revealed to me — after my outrage of 10 minutes — was that while a database may be copyrightable, data is not. You cannot copyright a fact. For me to say Denny McLain won 31 games in 1968 does not make that fact mine. … What you get to protect is the volume of your work, the structure, the concept perhaps, but not the individual data. We are in the sharing business, all of us."
For more coverage of SABR 49, visit SABR.org/convention.
---
Originally published: July 15, 2019. Last Updated: July 27, 2020.
https://sabr.org/wp-content/uploads/2020/03/research-collection4_350x300.jpg
300
350
admin
/wp-content/uploads/2020/02/sabr_logo.png
admin
2019-07-15 17:05:50
2020-07-27 16:10:15
SABR 49: Listen to highlights from The Baseball Encyclopedia 50th Anniversary Panel