SABR AFL Conference: Experts highlight new generation of talent on field, in dugout
As the 2013 SABR Arizona Fall League Conference entered its final day on Saturday, November 2, the Detroit Tigers made a splash by hiring former catcher Brad Ausmus as their manager, replacing Jim Leyland.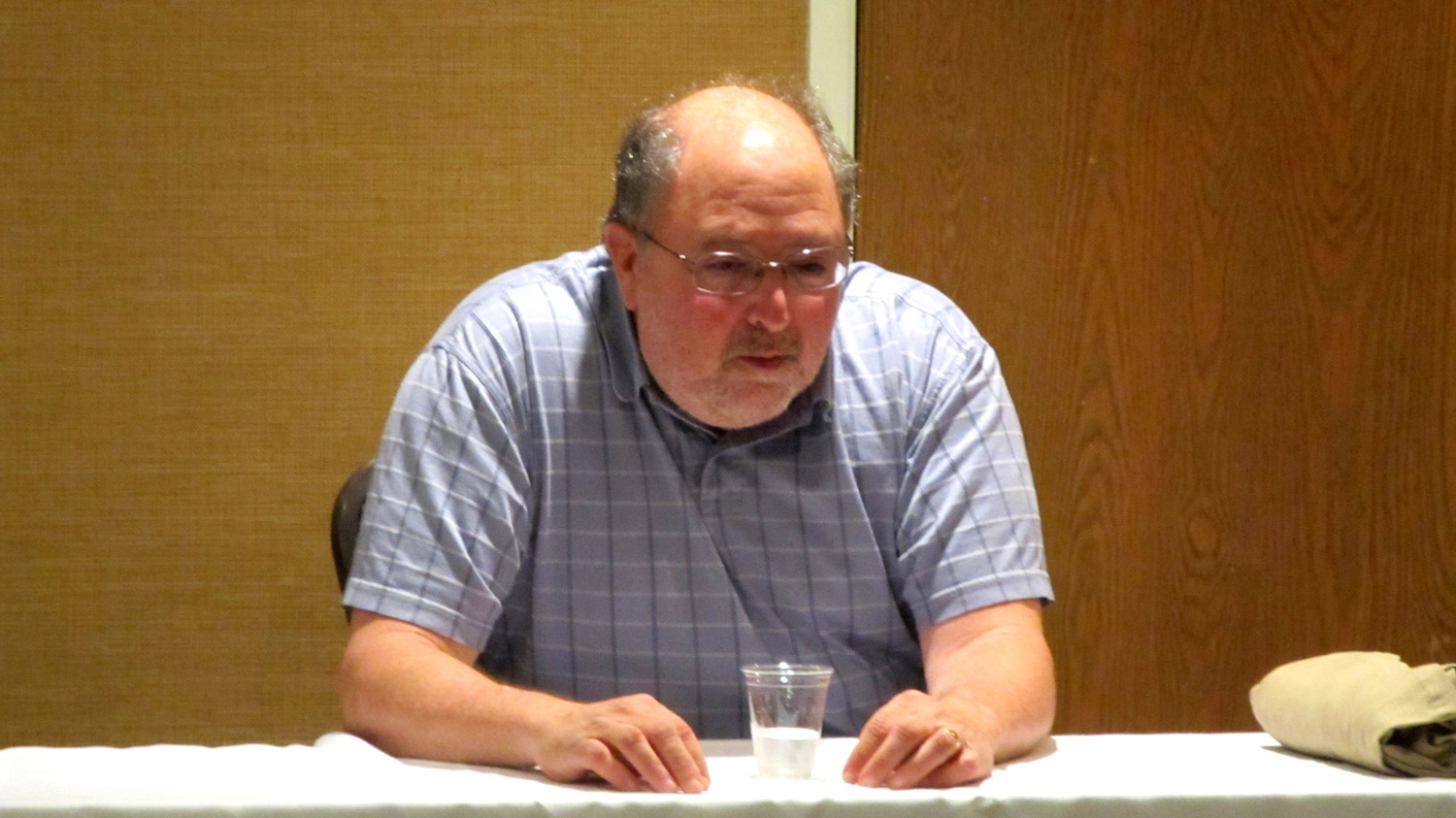 Leyland, 68, a veteran of 22 seasons, led the Tigers to three American League Central titles and two AL pennants. Ausmus, 44, retired as a player in 2010 after 18 seasons with the Astros, Padres, Tigers and Dodgers. He is the third rookie manager to be hired this offseason, following Bryan Price of the Cincinnati Reds on October 22 and Matt Williams of the Washington Nationals on Friday.
Four other skippers — Ryne Sandberg of the Phillies, Mike Redmond of the Marlins, Walt Weiss of the Rockies and Bo Porter of the Astros — were first-time managers in 2013.
Barry M. Bloom of MLB.com, a featured speaker at the AFL Conference, said baseball is entering a new golden age of managerial talent.
"The great managers of the last generation — Joe Torre, Tony La Russa, Bobby Cox, Leyland — are all retiring, and their acolytes are now getting jobs in other places," Bloom said. "Most of these guys, like Sandberg and Matt Williams, have no managerial experience but they've worked their way up."
Williams spoke about his desire to be a manager at the 2012 SABR AFL Conference.
On Saturday, Bloom answered questions at the SABR Flame Delhi Chapter meeting about a variety of baseball topics, including speculation about Bud Selig's replacement as commissioner; the Phillies' hiring of Larry Bowa as bench coach, and the importance of team chemistry in the Boston Red Sox's championship run.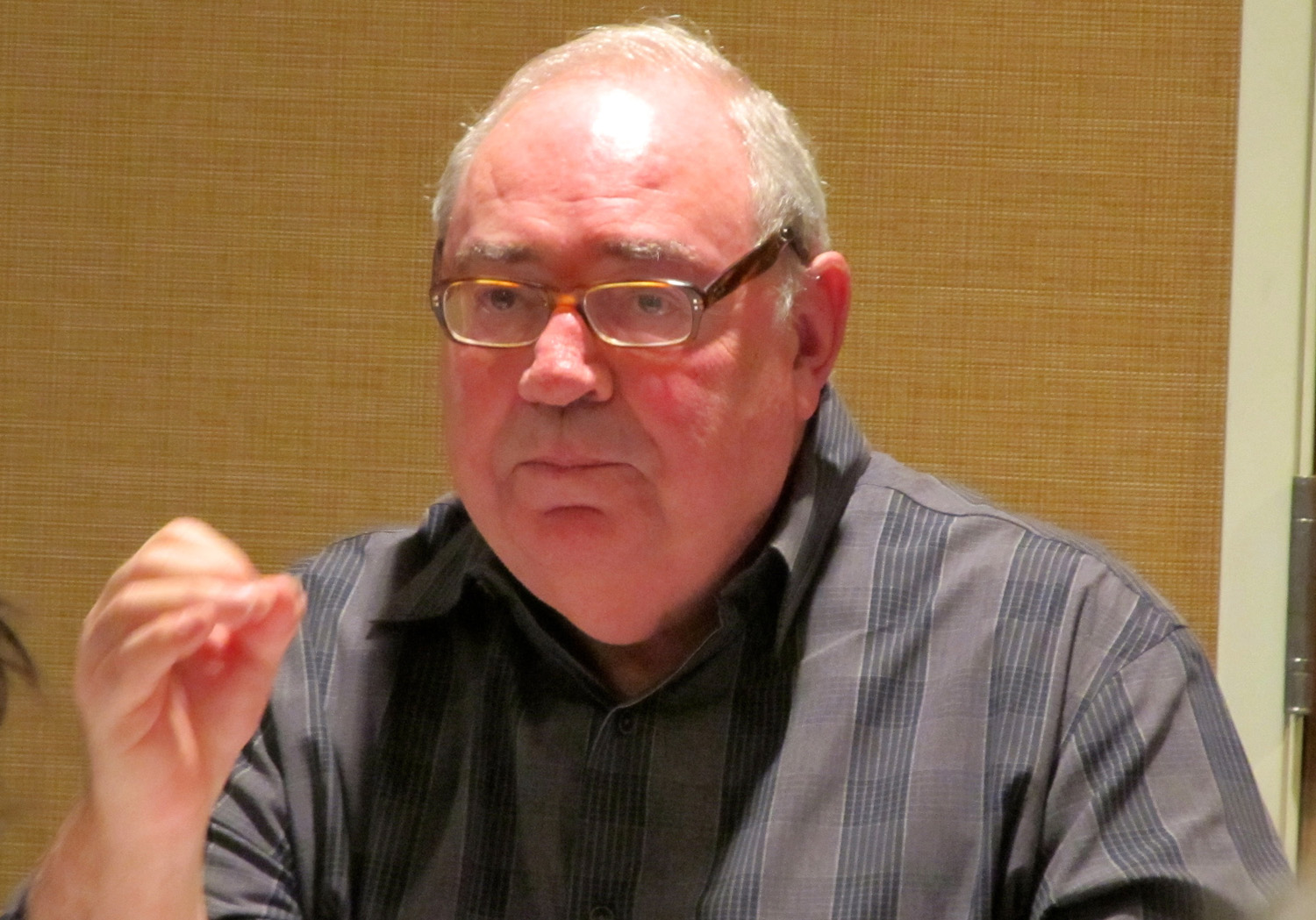 "You heard all about Jonny Gomes and what he brought to the Red Sox clubhouse. But in the postseason, these things take on a life of their own," Bloom said. "Chemisty is not necessarily a major factor in a 162-game season. … Even great teams go into slumps for six or seven games. The playoffs, on the other hand, are too small of a sample size.
"The A's all had praise for Gomes last year and they won the division, too. But then they plugged in (Josh) Donaldson (in 2013) and won more games. But in the playoffs, Gomes hits a big home run in the World Series and Donaldson does nothing. (Justin) Verlander had the A's number and they got bounced. It's a crapshoot."
Former scout Bernie Pleskoff, who writes a regular column for MLB.com, also spoke Saturday and offered his take on the Fall Stars Game prospects that the SABR group would be seeing later that day. Here is a sampling:
Ken Giles, Phillies RHP: "A lively arm. He can throw it 100.9 mph consistently, but he has no command right now. But I believe he will blossom into a reliever who can come in and strike out the side."
Tommy La Stella, Braves 2B: "A Dustin Pedroia-type player, a barrel-of-the-bat contact hitter who won't strike out much. He's off to a great start in the AFL and he might get a chance to play."
C.J. Cron, Angels 1B: "Big power hitters are a dying breed. He's hit the longest home runs I've seen in Arizona this year. He's a feast-or-famine hitter, but he hits the ball a ton."
Travis Shaw, Red Sox 1B: "He's a clone of Cron, a big power hitter. When he gets his hands out in front, he hits it a long way. But if you throw it under his hands, he's toast."
Matt Stites, Diamondbacks RHP: "His numbers look good, but he just doesn't excite me. He was a major piece of the (Ian) Kennedy trade. But I'm very concerned."
Kyle Crick, Giants RHP: "I'm not ready to say this was a mistake, but he hasn't shown much yet. The Giants may have reached to pick him in the first round. He has ability, but I think he's tired right now. I'll be watching him in spring training."
Byron Buxton, Twins CF: "He's not the second coming. He's good, but he's not as good as Mike Trout. There's a big difference between (putting up numbers in) the major leagues and the minors. He's a damn good ballplayer, don't get me wrong. But he won't turn the franchise around by himself."
Kris Bryant, Cubs 3B: "I haven't seen anyone else in the AFL with the tools and the talent that this kid has. He has five tools. He looks like Troy Glaus, but I think he's too big to play third base. Ultimately, I see him at first base. The big separator is going to be: Can he hit a major league breaking ball?"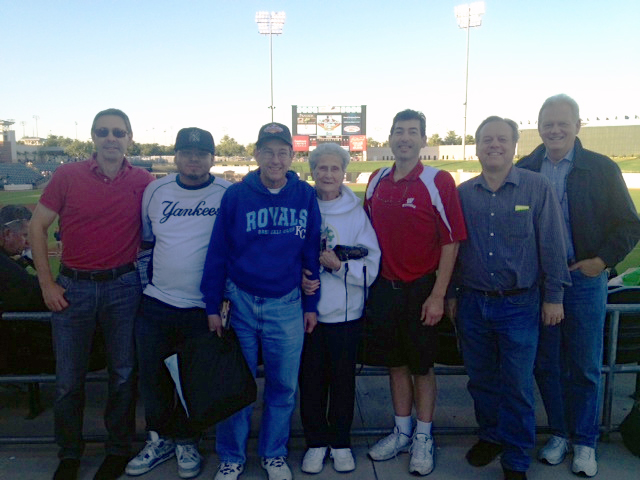 The chapter meeting concluded with research presentations by Charles Kapner on the 1969 Seattle Pilots and Chuck Johnson on the 1961 Phillies' record 23-game losing streak.
Flame Delhi Chapter president Rodney Johnson also announced that the SABR 29 convention journal, Mining Towns to Major Leagues: A History of Arizona Baseball (1999), was recently republished as an e-book and is available for purchase at the chapter's website, SABRAZ.org.
Three SABR Presidents were in attendance at this year's Arizona Fall League Conference: Gene Sunnen (1986-88), Larry Gerlach (1997-98) and Vince Gennaro (elected 2011.)
Later, SABR conference attendees traveled to Surprise Stadium for the AFL Fall Stars Game, where Phoenix native Brett Nicholas of the Texas Rangers organization won MVP honors with a two-home run night as the West Division all-stars beat the East all-stars, 9-2, before a record crowd of 6,529.
For more coverage of the 2013 SABR AFL Conference, visit SABR.org/AFL.
View more photos from Saturday below.
---
Originally published: November 4, 2013. Last Updated: November 4, 2013.
https://sabr.org/wp-content/uploads/2013/11/IMG_6101.jpg
843
1500
jpomrenke
/wp-content/uploads/2020/02/sabr_logo.png
jpomrenke
2013-11-04 00:35:22
2013-11-04 00:35:22
SABR AFL Conference: Experts highlight new generation of talent on field, in dugout