SABR member Ben Lindbergh wins second annual Greg Spira Baseball Research Award
SABR member Ben Lindbergh, editor-in-chief of Baseball Prospectus and a member of the Baseball Writers' Association of America, has been selected as winner of the second annual Greg Spira Baseball Research Award.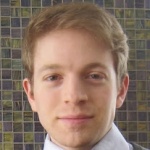 Lindbergh's 2013 essay, "The Art of Pitch Framing," written for Grantland, analyzed the catchers best able to earn borderline strike calls, illustrating how skilled framers can get positive verdicts over less-skilled catchers—even when the identical pitch in a specific location is viewed by the same umpire.
Lindbergh determined that baseball's best pitch framer is not the Molina that necessarily comes to mind. His blending of data, video, interviews, and analysis exemplifies the type of work that the Greg Spira Award was created to honor. Lindbergh receives $1,000 as the top prize.
When informed he had won the 2014 Spira Award, Lindbergh said, "The Internet has made it much easier for good work to be recognized, and I'm honored to have been chosen from a deep lineup of under-30 baseball writers. I had a chance to work with Greg on the Internet Baseball Awards, and I'm confident that the community's recent attempts to quantify catcher defense would have appealed to his inquisitive spirit. Greg's legacy lives on through the IBAs and through this Award."
Given in recognition of the best published article, paper, or book containing original baseball research by a person 30 years old or younger, the winners were announced today, April 27, which would have been Greg Spira's 46th birthday. Spira, a longtime SABR member, was the founder of the annual Internet Baseball Awards (IBA) in 1991, now maintained by Baseball Prospectus. Spira was also an early adopter and a pioneer in using the Internet to advance baseball analysis, particularly via Usenet's groundbreaking rec.sport.baseball group and via BaseballProspectus.com.
Spira later contributed to many sports books as a researcher, writer, and editor, including the ESPN Baseball Encyclopedia, the ESPN Pro Football Encyclopedia, Total Baseball, and annual periodicals about the Mets. A lifelong and passionate Mets fan, Spira died on December 28, 2011 in his native New York City.
Pieces eligible for consideration for the Spira Award included those published on the World Wide Web, in e-books, and in print, as well as academic dissertations and presentations at conferences. Entries needed to display innovative analysis or reasoning.
Eleven judges evaluated the submissions for the second annual Spira Award; they were a mix of baseball writers and researchers who knew and respected Greg Spira and his work. The panel consisted of Sean Lahman, Gary Gillette, Sean Forman, Matthew Silverman, Claudia Perry, Rod Nelson, Carl Rosin, Dvd Avins, and Greg's brother Jonathan Spira, plus Trent McCotter and Dan Farnsworth, both recipients of inaugural Greg Spira Awards. McCotter claimed first place in 2013 and Farnsworth placed second.
The $200 second prize went to James Santelli for "Pirates' Defensive Shifts: The Hidden Secret Behind Baseball's Best Team." Santelli's article, which originally appeared on PiratesProspects.com, also won the 2014 SABR Analytics Conference Research Award for Contemporary Analysis.
Santelli is a senior at the University of Southern California, majoring in Broadcast and Digital Journalism and minoring in Sports Media Studies at the Annenberg School for Communication and Journalism. He serves as associate sports director for Annenberg TV News and a production intern for Time Warner Cable SportsNet in Los Angeles.
"It is a great honor to take second place for this award," said Santelli upon being notified. "Beyond that, I am lucky to be following baseball in a time when public research and analysis of the game is so thriving. I don't think we would have such a vibrant online community for sabermetrics without people like Greg, who were using the Internet for baseball analysis before I was even born."
The $100 third prize is awarded to Noah Woodward, whose piece on declining pitch movement over the course of a game, "Loss in Movement as the Game Progresses" appeared in The Hardball Times Baseball Annual 2014. A senior economics major at Davidson College, Woodward writes for BeyondtheBoxScore.com as well as the Hardball Times.
"Greg was an incredibly thoughtful and collaborative writer," said Woodward, "and it is an honor to be recognized for an award in his name."
All three 2014 winners will be invited to serve as judges for the 2015 Spira Award.
Learn more at SpiraAward.org.
---
Originally published: April 28, 2014. Last Updated: April 28, 2014.
https://h2j7w4j4.stackpathcdn.com/wp-content/uploads/2020/03/research-collection4_350x300.jpg
300
350
jpomrenke
/wp-content/uploads/2020/02/sabr_logo.png
jpomrenke
2014-04-28 12:18:47
2014-04-28 12:18:47
SABR member Ben Lindbergh wins second annual Greg Spira Baseball Research Award