Seamheads.com updates Negro Leagues Database with 1926 stats
By Gary Ashwill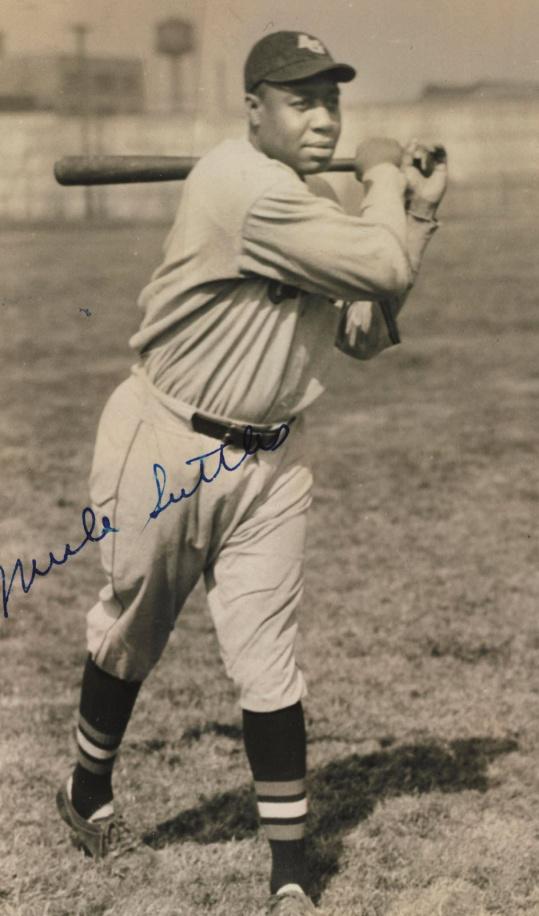 We are pleased to announce the addition of 1926 Negro National League statistics to the award-winning Seamheads Negro Leagues Database.
Our newly audited and expanded statistics for the 1926 Negro National League includes fielding statistics, complete pitching statistics, batters' hit by pitch, and a handful of new games and corrections to the record.
While I don't think that counting stats are, by themselves, a particularly good measure of the quality of Negro league ballplayers, it's worth noting that this audit has produced a new single-season record for home runs by a player in games against Negro league opponents: 32 by Mule Suttles of the St. Louis Stars.
The Stars played in Stars Park, which was built up against a trolley car barn that cut into left field, making it a great park for right-handed power hitters. In fact, Suttles hit 26 home runs in Stars Park (one of them inside the park) and only 6 on the road. Those numbers are a bit deceiving, though, as the Stars' schedule was extremely lopsided, with most of their NNL games played at home.
A few other statistical highlights from this update, all from the St. Louis Stars:
Suttles also sets single-season Negro league records for triples (19) and extra base hits (79), as well as for slugging percentage with 200 plate appearances or more (.877).
The NNL leader in HBP was Stars catcher Mitchell Murray with 15, which also sets a single-season Negro league record.
Cool Papa Bell stole 36 bases, which is the second-highest single-season Negro league total we've recorded (the highest is Bell's 49 in 1929).
St. Louis pitcher Slap Hensley set a less enviable record by allowing 20 home runs, the most allowed by a Negro league pitcher in a single season (so far). To be fair, he was a workhorse in an extreme hitters' park who led the league in most counting stats for pitchers, including wins, games pitched, games started, innings pitched, hits allowed, runs & earned runs allowed, walks, and strikeouts.
Next up: the 1945 Mexican League, 1924 ECL with fielding stats, 1939 NNL & NAL with fielding stats, further Cuban League seasons, and more.
To view the award-winning Seamheads Negro Leagues Database, visit Seamheads.com/NegroLgs/index.php.
Related links:
---
Originally published: November 10, 2020. Last Updated: November 10, 2020.
https://sabr.org/wp-content/uploads/2020/03/research-collection4_350x300.jpg
300
350
sabr
/wp-content/uploads/2020/02/sabr_logo.png
sabr
2020-11-10 00:48:36
2020-11-10 00:49:29
Seamheads.com updates Negro Leagues Database with 1926 stats