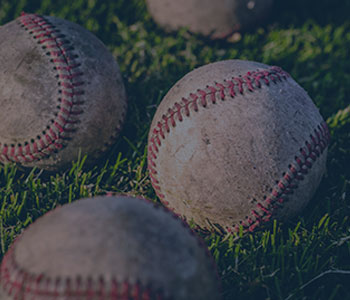 Watch highlights from Melissa Ludtke's keynote presentation at 2023 SABR/IWBC Women in Baseball Conference
At the fifth annual SABR/IWBC Women in Baseball Conference on September 30, 2023, pioneering sports writer and author Melissa Ludtke delivered the keynote presentation.
In her journalism career, Ludtke reported and wrote for Sports Illustrated and Time, and edited Nieman Reports at the Nieman Foundation for Journalism at Harvard University. She has written two books, On Our Own: Unmarried Motherhood in America and Touching Home in China: In Search of Missing Girlhoods. She was recognized with the Yankee Quill Award and Mary Garber Pioneer Award, and she was a Nieman Fellow at Harvard University and a Prudential Fellow at Columbia University.
Ludtke was a baseball reporter for Sports Illustrated when she was assigned to cover the 1977 World Series. During the first game and due to her gender, Major League Baseball Commissioner Bowie Kuhn banned her from both teams' clubhouses where the interviews with players took place. In December 1977, Time Inc., the owner of Sports Illustrated, filed a complaint, Ludtke v. Kuhn, in the Southern District Court in Manhattan, and the case was heard by Judge Constance Baker Motley, the only woman judge sitting on that district court. In September 1978, with the same teams in the World Series, Ludtke had equal access to the clubhouses due to Judge Motley's ruling. Rutgers University Press will publish her third book, Locker Room Talk: A Woman's Struggle to Get Inside, in 2024.
Here are some highlights:
On Barbie honoring women in sports as its 2023 Career of the Year
"I was 26 years old, the same age (as my daughter now), when in October of 1977, I was a reporter with Sports Illustrated and Major League Baseball Commissioner Bowie Kuhn barred me from entering the locker rooms of the two World Series teams: the (New York) Yankees and the (Los Angeles) Dodgers. Of course, my fellow sports writers walked right in (and) talked with the players. But of course, they were all men. So at that moment, I was standing on the shoulders of Mary Garber. Oddly, as Barbie in some ways stands on mine in her recent incarnation as a sports writer."
On reporting in the New York Yankees locker room in 1977
"I did not want to cause a scene that would change the whole dynamic of the progress that I was making. To be a gradualist, to let them get accustomed to something that they weren't accustomed to, I felt, was the best way to go. And in fact, before the World Series happened, I had been in the Yankees clubhouse during the American League Championship Series and not one reporter wrote about the fact that I was there. So it really is a testament that working under the radar screen, not going public, and not demanding things that were going to sort of change the routines of people, I felt was really the way to go."
On the effect of Newsweek's 1970 "Good Girls Revolt" lawsuit on her own case
"It was always my belief that was one of the reasons that Sports Illustrated and then Time Inc., the motherboard company, hired my attorney, FAO Schwarz Jr., who was their outside counsel to represent me. I always believed that without that conciliation agreement signed [following the Newsweek lawsuit], without that pressure, I'm not sure they would've [supported me]."
On if any players expressed disapproval of her ban from the locker rooms
"Early on, there was more of a fear by a lot of women, including me, that when you walked into a new clubhouse, you expected that you were going to get some players who were going to try to act out with you as their foil. And it was going to be more trying to figure out if they crossed the line that you felt they shouldn't cross with you, rather than looking for great support from a player."
Transcription assistance by John Cascella.
For more coverage of the 2023 SABR/IWBC Women in Baseball Conference, visit SABR.org/women-in-baseball-conference/2023.
---
Originally published: October 8, 2023. Last Updated: October 8, 2023.
https://sabr.org/wp-content/uploads/2020/03/research-collection4_350x300.jpg
300
350
sabr
/wp-content/uploads/2020/02/sabr_logo.png
sabr
2023-10-08 22:22:05
2023-10-08 22:22:05
Watch highlights from Melissa Ludtke's keynote presentation at 2023 SABR/IWBC Women in Baseball Conference