Patric Doyle Professional Baseball Player Database research files
This article was written by
SABR
---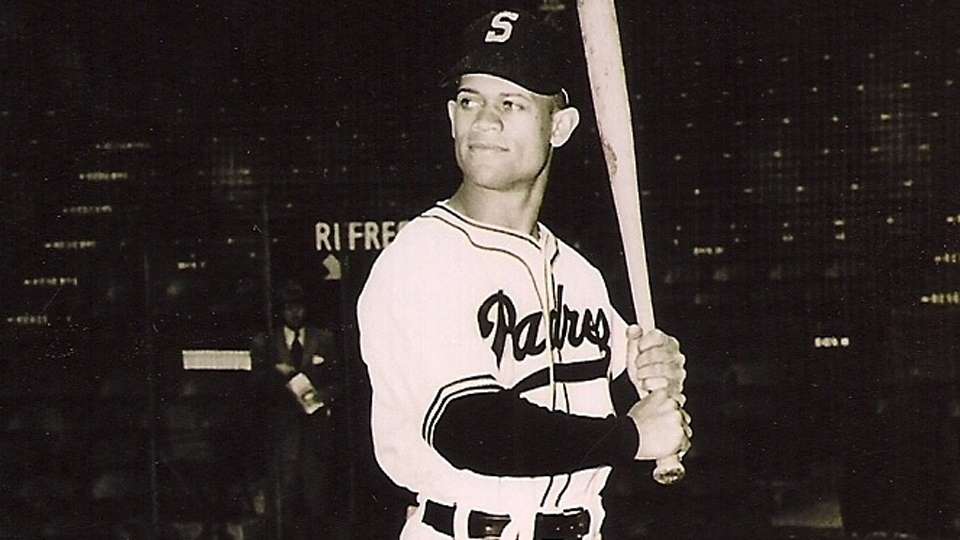 Patric Doyle's work to document the statistical history of minor league players led to the publication of his Professional Baseball Player Database on CD-ROM in the mid-1990s. Early editions had yearly statistical records for every player who appeared in the official Baseball Guides back to the 1930s, and subsequent research filled in the gaps for leagues and players who did not appear in the published totals.
At the time, Doyle's collection represented the best available tool to track a player's career or find basic statistics on career minor leaguers. The database has expanded its scope and size several times over the years, thanks to Doyle's work and contributions from numerous SABR members and minor-league researchers who contributed to the effort.
These documents — which are being made available to all baseball researchers for the first time at SABR.org — chronicle the details of much of that research which Doyle and his colleagues compiled and serve as an important reference source for those interested in the statistical history of minor league baseball.
Much of that work was on identifying players who did not appear in the official records, which often sought to save space by excluding players who did not meet minimum criteria for appearances.  These players have come to be known as "less-thans" by researchers, since their playing totals for those seasons were "less than" the minimum.
Some of the research efforts also focused on identifying the full name of players who appeared in official records only by their last name.
"The accompanying dataset contains a collection of minor league data that I have gathered during the past forty years.  Much of it falls in the "less-than" or "prior to less-than" categories, including entire leagues that were not found in the annual Baseball Guides.  Through the efforts of fellow researchers who scrutinized small-town newspaper archives, local histories, and various other sources, we were able to find many first names and statistical data that the guides omitted. I hope that the contents will fill in a few gaps that exist for those who continue the work of minor league research. I am grateful to fellow researchers Davis Barker and Marc Okkonen for the many hours they spent in walled and virtual libraries to locate names and numbers, to Patrick Rock for providing the programming expertise that made OLD-TIME DATA possible, and to Sean Lahman for taking the raw data, digitizing it, and making it available to the SABR membership. I hope that SABR members will find it useful and informative." — Patric Doyle
Finding aids
The notes have been scanned and organized by league. Each league for which Doyle has research notes has a folder (e.g., "International League.") Within each league's folder you will find PDFs within contain the notes for a particular league season (e.g. "1927 International League.")
Some of these files consist of a single page, while others contain upwards of 50 pages. Not every minor league is contained in this collection, nor are there notes for each season that was played.
In some cases, a file may contain notes for multiple seasons. This means that information for a single season might exist in multiple files. For example, there is a file called "1927 Texas League" and a file called "Texas League 1927-1929."
In a small handful of cases, there are separate files for individual teams within a league. For example, within the Eastern League folder is a subfolder for the Hartford Bees, which contains a series of files with yearly notes specific to that team.
There are also some miscellaneous records that contain notes on a variety of leagues for a single season. These are filed under "_miscellaneous"
Also be aware that many leagues operated with similar names, for example the Texas Association, the Texas League, the West Texas League, and the West Texas-New Mexico League.
If you encounter any issues with the quality of the scans, please contact Sean Lahman at seanlahman@gmail.com.
https://sabr.org/wp-content/uploads/2020/03/research-collection4_350x300.jpg
300
350
sabr
/wp-content/uploads/2020/02/sabr_logo.png
sabr
2021-04-26 12:32:02
2021-04-27 14:28:42
Patric Doyle Professional Baseball Player Database research files