SABRcast with Rob Neyer: Janet Marie Smith (Episode #17)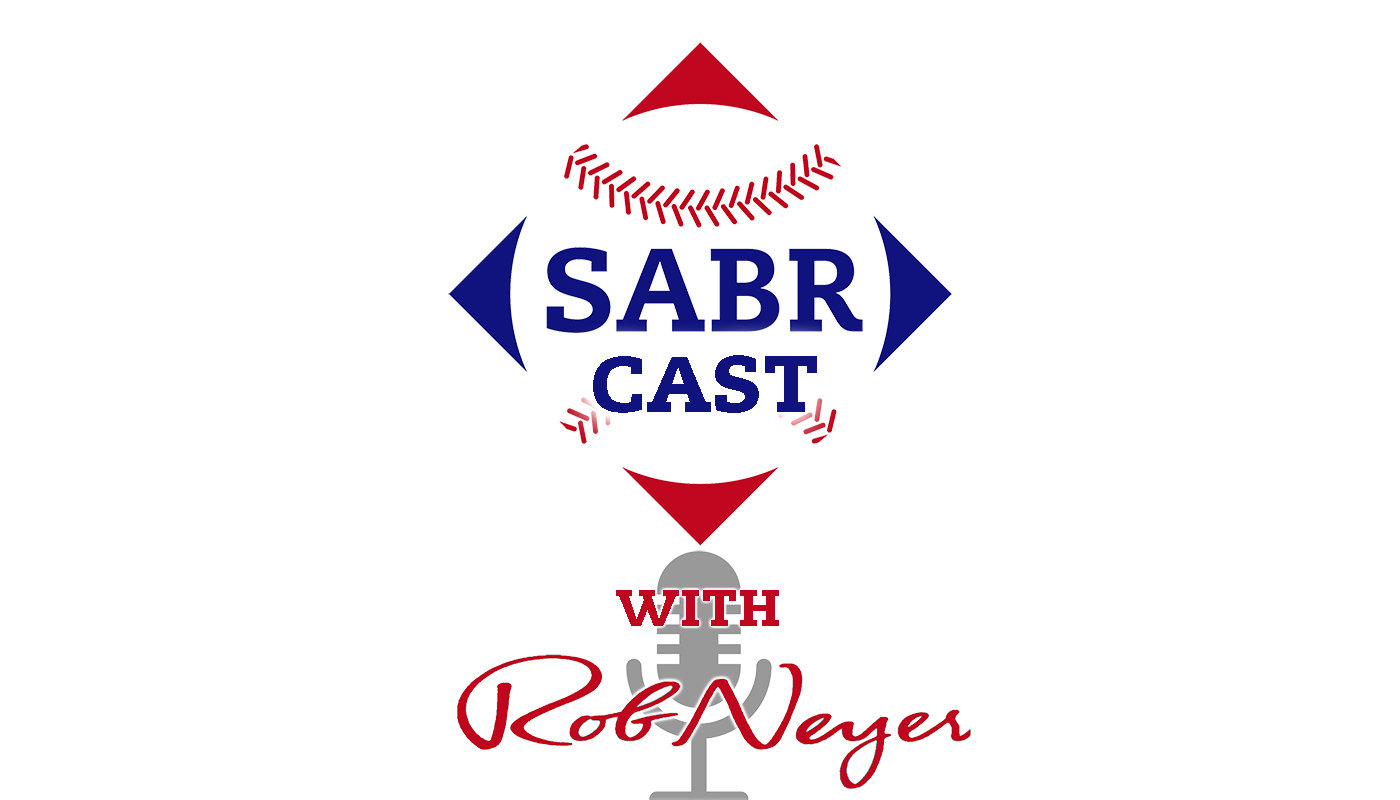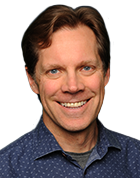 Baseball fans, tune in this season to SABRcast with Rob Neyer, a new weekly podcast hosted by award-winning author and longtime SABR member Rob Neyer. SABRcast will feature insights and analysis of what's happening in modern baseball on and off the field, plus compelling interviews with figures from around the game — and music from The Baseball Project.
Subscribe to SABRcast on your favorite podcast networks, including Apple Podcasts, Spotify, Stitcher, or Google Play, and listen to each episode as soon as it's released.
Neyer is a longtime baseball writer and editor for ESPN.com, SB Nation, and FoxSports.com. He began his career as a research assistant for groundbreaking baseball author Bill James and later worked for STATS, Inc. He has also written or co-written seven baseball books, including The Neyer/James Guide to Pitchers (with Bill James), winner of the Sporting News/SABR Baseball Research Award, and most recently Power Ball: Anatomy of a Modern Baseball Game, winner of this year's CASEY Award.
Episode #17: July 22, 2019
Our guest this week is Janet Marie Smith, Senior Vice President of Planning and Development for the Los Angeles Dodgers, where since 2012 she has overseen the renovations to Dodger Stadium. She is well known in baseball for her work on Oriole Park at Camden Yards, which set the standard for a new wave of ballparks after its opening in 1992 and her oversight of renovations at Fenway Park for the Boston Red Sox from 2002-09. She worked on the transformation of Ed Smith Stadium for the Baltimore Orioles spring training home in Sarasota in 2011 and for the Atlanta Braves' conversion of the 1996 Olympic Stadium to Turner Field. She is trained as an architect and urban planner and recently served as the Edward P. Bass Fellow at the Yale University School of Architecture. Her work outside of sports has included projects such as Battery Park City in New York and the revitalization of Baltimore's waterfront.
Click here or press play below to listen to Episode #17:
---
What's Rob reading this week?
Ball Four: The Final Pitch (Audible edition)
By Jim Bouton
When Ball Four was published in 1970, it created a firestorm. Bouton, a former New York Yankees star turned journeyman knuckleballer with the Seattle Pilots, was called a Judas, a Benedict Arnold and a "social leper" for having violated the "sanctity of the clubhouse." Baseball commissioner Bowie Kuhn tried to force Bouton to sign a statement saying the book wasn't true. Ballplayers, most of whom hadn't read it, denounced the book. It was even banned by a few libraries. Almost everyone else, however, loved Ball Four. Fans liked discovering that athletes were real people — often wildly funny people. Many readers said it gave them strength to get through a difficult period in their lives. Serious critics called it an important document. In 1999 Ball Four was selected by the New York Public Library as one of the "Books of the Century." And Time magazine chose it as one of the "100 Greatest Non-Fiction" books. Click here to listen to Jim Bouton read the audiobook version of Ball Four at Audible.com.
---
Episode #16: David W. Smith (July 15, 2019)
Episode #15: Bud Selig (July 8, 2019)
Episode #14: Randy Jones and Mark Sweeney (July 1, 2019)
Episode #13: Hannah Keyser (June 24, 2019)
Episode #12: Scott Bush (June 17, 2019)
Episode #11: Jerry Cohen (June 10, 2019)
Episode #10: Paul Goldberger (June 3, 2019)
Episode #9: Ben Lindbergh (May 27, 2019)
Episode #8: David Cone (May 20, 2019)
Episode #7: Meg Rowley (May 13, 2019)
Episode #6: Jon "Boog" Sciambi (May 6, 2019)
Episode #5: Mark Armour (April 29, 2019)
Episode #4: Meredith Wills and Rob Arthur (April 22, 2019)
Episode #3: Art Chou and Dr. Steven Cadavid (April 15, 2019)
Episode #2: Tyler Kepner (April 8, 2019)
Episode #1: Brian Kenny and Scott Bush (April 1, 2019)
---
Subscribe now!
/wp-content/uploads/2020/02/sabr_logo.png
0
0
admin
/wp-content/uploads/2020/02/sabr_logo.png
admin
2019-07-22 11:49:25
2020-12-08 14:21:49
SABRcast with Rob Neyer: Janet Marie Smith (Episode #17)