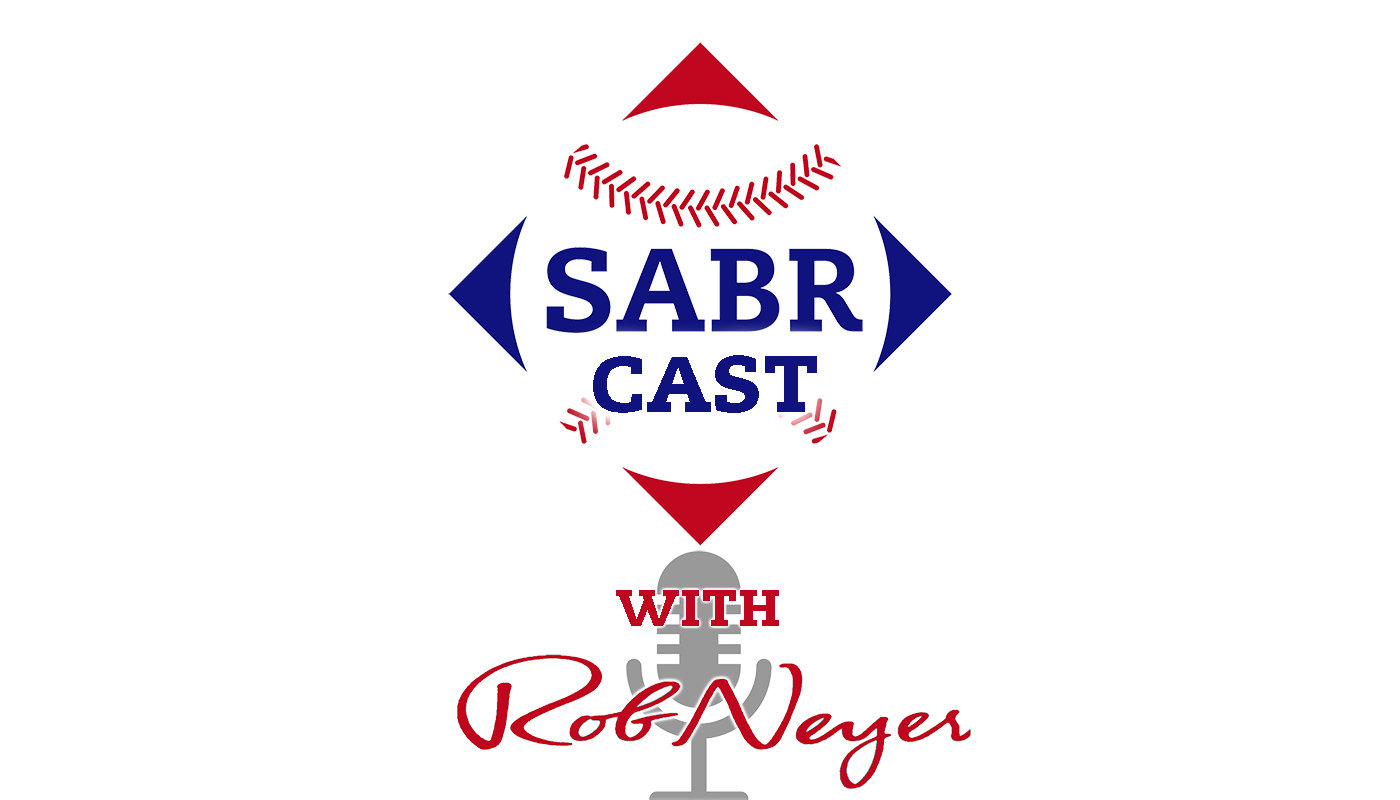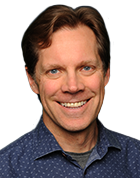 Baseball fans, tune in this season to SABRcast with Rob Neyer, a new weekly podcast hosted by award-winning author and longtime SABR member Rob Neyer. SABRcast will feature insights and analysis of what's happening in modern baseball on and off the field, plus compelling interviews with figures from around the game — and music from The Baseball Project.
Subscribe to SABRcast on your favorite podcast networks, including Apple Podcasts, Spotify, Stitcher, or Google Play, and listen to each episode as soon as it's released.
Neyer is a longtime baseball writer and editor for ESPN.com, SB Nation, and FoxSports.com. He began his career as a research assistant for groundbreaking baseball author Bill James and later worked for STATS, Inc. He has also written or co-written seven baseball books, including The Neyer/James Guide to Pitchers (with Bill James), winner of the Sporting News/SABR Baseball Research Award, and most recently Power Ball: Anatomy of a Modern Baseball Game, winner of this year's CASEY Award.
Episode #43: January 20, 2020
This week, we have a roundtable discussion on baseball's ongoing sign-stealing scandal as Rob interviews three top writers on the use of technology in the game, the legacy of the Houston Astros, and baseball's historical relationship with cheating. Our guests are Joe Sheehan, a founding member of Baseball Prospectus and publisher of the popular daily subscription Joe Sheehan Baseball Newsletter; Jason Turbow, author of The Baseball Codes: Beanballs, Sign Stealing, and Bench-Clearing Brawls: The Unwritten Rules of America's Pastime; and Jacob Pomrenke, SABR's Black Sox Scandal Committee chair and editor of Scandal on the South Side: The 1919 Chicago White Sox.
Click here or press play below to listen to Episode #43:
---
What's Rob reading this week?
Intangibles: Unlocking the Science and Soul of Team Chemistry
By Joan Ryan

Team chemistry, or the combination of biological and social forces that boosts selfless effort among more players over more days of a season, is what drives sports teams toward a common goal, encouraging the players to be the best versions of themselves. These are the elements of teams that make them "click," the ones that foster trust and respect, and push players to exceed their own potential when they work well together. Team chemistry alone won't win a World Series, but talent alone won't win it, either. And by interviewing more than 100 players, coaches, managers, and statisticians, as well as over five years of extensive research in neuroscience, biology, physiology, and psychology, Ryan proves that the social and emotional state of a team does affect performance.
---
Episode #42: Joe Posnanski (January 13, 2020)
Episode #41: Mark Armour (January 6, 2020)
Episode #40: Leslie Heaphy (December 30, 2019)
Episode #39: Craig Wright (December 23, 2019)
Episode #38: F.X. Flinn (December 16, 2019)
Episode #37: Paul Lukas (December 9, 2019)
Episode #36: John Thorn (December 2, 2019)
Episode #35: Hannah Keyser (November 25, 2019)
Episode #34: Jason Schwartz (November 18, 2019)
Episode #33: Tyrone Brooks (November 11, 2019)
Episode #32: Justin McGuire (November 4, 2019)
Episode #31: Joe Sheehan (October 28, 2019)
Episode #30: Derrick Goold (October 21, 2019)
Episode #29: Dwight Jaynes (October 14, 2019)
Episode #28: Ben Mankiewicz (October 7, 2019)
Episode #27: C.J. Nitkowski (September 30, 2019)
Episode #26: Jane Leavy (September 23, 2019)
Episode #25: Steve Hofstetter (September 16, 2019)
Episode #24: Jacob Pomrenke (September 9, 2019)
Episode #23: Ricky Cobb (September 2, 2019)
Episode #22: J.J. Cooper (August 26, 2019)
Episode #21: Aviva Kempner (August 19, 2019)
Episode #20: Paul Dickson (August 12, 2019)
Episode #19: Joe Lemire (August 5, 2019)
Episode #18: Sean Forman (July 29, 2019)
Episode #17: Janet Marie Smith (July 22, 2019)
Episode #16: David W. Smith (July 15, 2019)
Episode #15: Bud Selig (July 8, 2019)
Episode #14: Randy Jones and Mark Sweeney (July 1, 2019)
Episode #13: Hannah Keyser (June 24, 2019)
Episode #12: Scott Bush (June 17, 2019)
Episode #11: Jerry Cohen (June 10, 2019)
Episode #10: Paul Goldberger (June 3, 2019)
Episode #9: Ben Lindbergh (May 27, 2019)
Episode #8: David Cone (May 20, 2019)
Episode #7: Meg Rowley (May 13, 2019)
Episode #6: Jon "Boog" Sciambi (May 6, 2019)
Episode #5: Mark Armour (April 29, 2019)
Episode #4: Meredith Wills and Rob Arthur (April 22, 2019)
Episode #3: Art Chou and Dr. Steven Cadavid (April 15, 2019)
Episode #2: Tyler Kepner (April 8, 2019)
Episode #1: Brian Kenny and Scott Bush (April 1, 2019)
---
Subscribe now!
/wp-content/uploads/2020/02/sabr_logo.png
0
0
admin
/wp-content/uploads/2020/02/sabr_logo.png
admin
2020-01-20 02:06:28
2020-06-24 01:13:03
SABRcast with Rob Neyer: Sign-Stealing Roundtable (Episode #43)