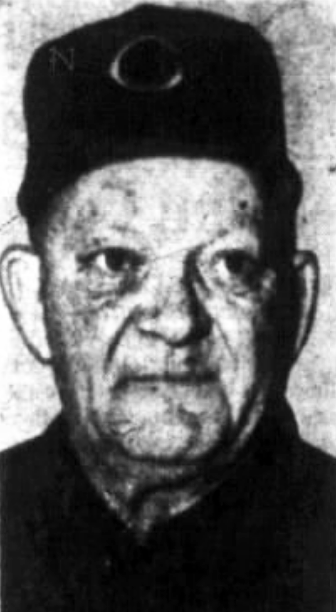 ---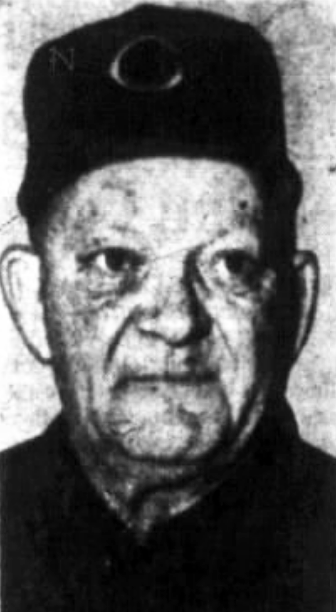 From 1923 to 1952, the Chicago Cubs had 10 managers but only one head trainer—Andy Lotshaw. He was also the head trainer for the Chicago Bears. Players called him "Doc," and he indeed doctored them, though he lacked formal education in the medical field. He administered his own homespun remedies for sore arms, charley horses, and other ailments. Lotshaw was a colorful character, loquacious and witty; and a valuable contributor, hard-working and energetic. The Cubs won five NL pennants and the Bears won six NFL championships during his tenure. Before coming to Chicago, he was a power-hitting first baseman and outfielder on semipro and minor-league teams of the Midwest.
Andrew David Lotshaw was born on January 27, 1880, in Cold Springs, Indiana,1 about 40 miles west of Cincinnati. He was the fourth of seven children born to Oscar F. and Susanna (Peterman) Lotshaw. Oscar was a common laborer, according to the 1880 US Census. As a young boy, Andy moved with his family to a dairy farm on the outskirts of Indianapolis. He helped out by milking cows. Shortly before his 13th birthday, his parents divorced.
At the age of 17, Andy married Emma Otis, and by his 20th birthday, he and Emma had two daughters, Gertrude and Helen. He was working in a factory at the time of the 1900 US Census and was listed as a sander, driver, and drayman in Indianapolis city directories, 1903-06. When he had a chance, he played baseball on local sandlots.
Lotshaw played professionally at age 26, as an outfielder and catcher on the 1906 Jacksonville, Illinois, team of the Class D Kitty League. He demonstrated speed and power by stealing 24 bases and leading the league with 11 home runs, an impressive number in the Deadball Era. Moreover, he clouted 24 triples, setting a season record that was later tied but never broken in the league's history.2
At 6-foot and 180 pounds,3 Lotshaw was big for the era. He batted left-handed and threw right-handed. He was nicknamed "Windy," though he never knew why; perhaps it was for his noisy chatter.
In 1907 Lotshaw was an outfielder and second baseman for Charleston in the Class D Eastern Illinois League. Though he appeared in only 73 of the team's 120 games, he led the league in triples (9) and home runs (10). The following spring, he was traded to the Marion Diggers of the Class D Ohio State League. As a utilityman on the Diggers, he divided his time between first base, second base, and the outfield.4 Lotshaw is "full of pepper," reported the Marion Daily Mirror, and as a baserunner, he is "fast, daring and displays good judgment."5
In the Diggers' season opener on April 23, 1908, Lotshaw slugged a triple and a home run in a 6-2 triumph over Mansfield.6 Two days later, he clubbed a grand slam in an 11-4 thrashing of Mansfield.7 Playing at first base in Newark, Ohio, on May 6, he raced back and caught a difficult foul fly; it was "the most spectacular catch ever made on Newark grounds," claimed the Daily Mirror.8
But trouble was brewing. Lotshaw was described as a foul-mouthed rowdy who was always popping off.9 He bellowed sarcastic remarks in a booming voice, taunting the opposition. In modern parlance, he was a "trash talker." Opponents despised him, and in Marion on May 11, the Lancaster, Ohio, team was out to get him.
A Lancaster catcher named Welsh grounded out in the ninth inning. As he ran to first base, he deliberately bumped Lotshaw, the first baseman, and it looked as though Welsh had tried to spike him. While they argued, Walt Justis, the Lancaster pitcher, ran to the scene with a bat and struck Lotshaw in the face with it. As Lotshaw went to get a bat of his own, another Lancaster pitcher, Kirby White, punched him in the eye. Lotshaw delivered a punch that knocked White to the ground and fractured a bone in Lotshaw's hand. Lotshaw and Justis were each fined $5 and suspended for five days by the league president, Bob Quinn.10
The Marion club released Lotshaw in August. He was a fine ballplayer, noted the Daily Mirror, "but his conduct made him an impossibility."11 He appeared in a couple games as a member of the Portsmouth, Ohio, team, before returning home to Indianapolis.
The next season Lotshaw was a first baseman, outfielder, and captain of the Beardstown, Illinois, team of the Class D Illinois-Missouri League (IML). He led the league in batting average (.329), hits (146), total bases (221), and runs scored (72), and stole a career-high 39 bases.12 He was beloved in Beardstown but "hated on the road for his chestiness."13 In a game at Monmouth, Illinois, Lotshaw stepped to the plate as a Monmouth fan verbally harassed him. Lotshaw turned to the noisy rooter and said, "Here goes your old ball game," and proceeded to hit a home run over the right-field fence.14 Many years later, Lotshaw would play a part in the most famous "called shot," a home run by Babe Ruth in the 1932 World Series.
After Lotshaw's superb season at Beardstown, one might expect him to move up to a Class B or C team, but he remained in Class D after his contract was sold to the Galesburg, Illinois, team of the Central Association. His offensive production plummeted—he batted .194 for Galesburg—and his behavior remained a problem. According to the Kewanee (Illinois) Star-Courier, Lotshaw was a "low-down, loud mouthed rough neck, a detriment to the game."15
Lotshaw's hitting returned to form: Over the next two seasons, he averaged .352 as a first baseman and outfielder on a Canton, Illinois, team. His 29 home runs in 1911 set an IML record, and he led the IML twice more in home runs, with 11 in 1912 and 10 in 1914. He played for a Champaign, Illinois, team in 1914. In 1913, and from 1915-17, he played for semipro teams in Indiana.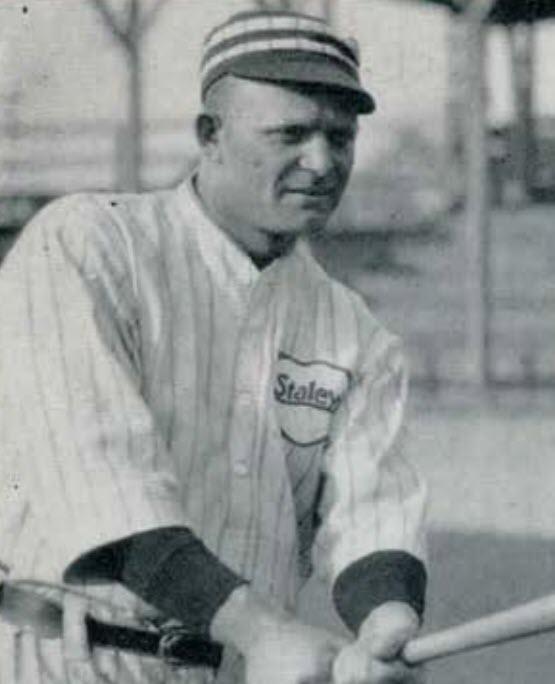 Lotshaw was 37 years old and had never played above Class D when he was invited in September 1917 to join the Indianapolis Indians of the Double A American Association. The Indians were shorthanded in the midst of a pennant race. Lotshaw did more than fill in—he went 8-for-19 (.421) at the plate to help the Indians win the pennant. "Grandfather Windy Lotshaw got two clean hits and was robbed of another," wrote John Head of the Indianapolis Star regarding the game of September 14.16 A week later, Lotshaw made an outstanding catch in an exhibition game against the Brooklyn Robins of the National League. In the sixth inning, Casey Stengel lined a ball to deep right field; Lotshaw "backed into the fence, reached up his hands and caught the ball, although the crash into the fence staggered him and made him lose his cap."17
Lotshaw divorced Emma in February 1918 and four months later married Laura M. Gullion, a "statuesque" woman about 6-foot in height.18 He served as the Indians' trainer in the spring of 1918 and appeared in nine games for the team before the American Association season was halted due to World War I. He returned to the Indians as trainer the following spring but left to play in the Class B Michigan-Ontario League, for the Flint, Michigan, and Brantford, Ontario, teams. At age 39, he led the league with 13 home runs; it was the sixth time he had led a minor league in home runs.
Meanwhile, in the spring of 1919, Augustus Eugene Staley, founder of a starch-making company in Decatur, Illinois, recruited "Iron Man" Joe McGinnity to pitch for and manage the company baseball team. Staley recruited Lotshaw that fall, and the following spring he hired George Halas, who had starred in baseball and football at the University of Illinois. They were given jobs in the company factory. Halas was a starter on the 1920 company baseball team while Lotshaw was a reserve outfielder and pinch-hitter.
Halas recruited former college stars for the 1920 company football team and asked Lotshaw to be the trainer. This squad, known as the Decatur Staleys, was coached by Halas; it compiled a 10-1-2 record in the newly formed American Professional Football Association (APFA). The next fall, Halas's team began playing home games at Wrigley Field in Chicago. And a year later, the team became known as the Chicago Bears and the APFA changed its name to the National Football League. Lotshaw was present at the beginning of one of pro football's storied franchises.
Lotshaw was the trainer of the Indianapolis Indians in the summer of 1922. Word of his excellent work for the Indians and Bears inspired the Chicago Cubs to employ him as their trainer in 1923. He devoted the next 30 years to the Cubs and Bears. When their seasons overlapped, he stayed with the Cubs while an assistant trainer looked after the Bears.
Ed Burns of the Chicago Tribune described Lotshaw's contribution to the Cubs: "Dr. Lotshaw's balms and lotions, his salves and unguents, and his tapes and gauzes are invaluable. His artistry in manipulating a fancy lamp, whether it be a heater or a penetrating ultra-violet ray, amounts to wizardry. … His optimistic, inspiring oratory is everywhere. His effervescence in success is boundless; his sympathy in adversity ever soothing."19
Lotshaw was reportedly baseball's highest paid trainer.20 Arch Ward of the Tribune called him "the hardest working individual in baseball."21 Jimmie Wilson managed the Cubs from 1941-44 when Lotshaw was in his 60s. Lotshaw is "the liveliest guy we've got in the clubhouse or on the field," said Wilson. "I needed a batting practice catcher recently and Andy was the first to volunteer. No matter what we need done, mowing the grass on the field, or hitting fungoes, it's always Lotshaw who is the first to do it."22
According to the Indianapolis News, Lotshaw was "a distinct eccentric character, a humorist and interesting story-teller in addition to his training ability."23 Indeed, later in his career he was interviewed for articles in which newspapermen often simply repeated the stories Lotshaw told—which tended to be inaccurate or exaggerated, as research for this biography revealed.
In turn, his eccentricities were the source of some humorous stories. At spring training with the Indians in 1918, he caused a ruckus when he brought a two-foot rattlesnake into his hotel room at Hattiesburg, Mississippi. A hotel maid encountered it and ran "screaming that the devil was loose in Room 445."24 In 1924, at spring training with the Cubs on Catalina Island, Lotshaw brought an octopus into the clubhouse; the creature writhed about and grabbed him by the ankle.25
Lotshaw was always kidding around with the players. They had trouble keeping up with his witty repartee, however. "Andy stops them with retorts faster than they can think up their wise cracks," said Irving Vaughan of the Tribune.26 They were "almost constantly obliged to listen" to Lotshaw "tell about his triumphs as a player."27 He boasted that he "probably was the greatest natural hitter that ever lived."28 One time the players challenged him to show what he could do in batting practice. Lotshaw, at age 56, stepped to the plate and promptly lined a ball over the right-field fence.29
Untrained in the medical field, Lotshaw spoke in his own "medicalese": "You got to generate the veins," he said. "See, when the regimets in the muscle are strewn like this here, there's a kind of restriction on the nerves. And that's what gets you."30 One spring, the Cubs had six regulars sidelined by injury, and Lotshaw struggled to get them well: "I've given the boys everything but blood confusions and the epidemic needle," he said.31
In 1939, the "Andy Lotshaw All-Purpose Body Rub" was advertised in magazines and newspapers, "for quick relief from muscular aches and pains."32 It was "the same scientific formula used daily by Andy Lotshaw—famous trainer of the Chicago Cubs and Chicago Bears."33 The Cubs won the NL pennant in 1938 but were in the middle of the pack in July 1939, eight games behind the first-place Cincinnati Reds, when this letter to the Tribune was published: "Most of us are wondering why the Cubs aren't up there within chinning distance of the Reds. Do you suppose that Andy Lotshaw's favorite emulsion has been made available to the other seven teams in the National league?"34
The image of a trainer working quietly in the clubhouse hardly represented Lotshaw. During a game, he was often on the bench, hollering at opponents and umpires. When the Cubs played the New York Yankees in the 1932 World Series, Babe Ruth expected the Cubs players to razz him. But he did not expect the trainer to join in. "If I had you, I'd hitch you to a wagon!" shouted Lotshaw to the great one. According to Ruth, hearing from the trainer was more than he could take.35 He motioned to center field and stroked one of the most famous home runs in baseball history.
Andy Lotshaw Day was celebrated at Wrigley Field on July 14, 1946. A year later, Lotshaw was selected as the trainer for the National League team in the All-Star Game; it was the 11th time in the 15-year history of the event that he was chosen as the NL trainer.36
In failing health, Lotshaw retired in the fall of 1952. Soon after, on February 22, 1953, he died of a heart attack in Indianapolis at the age of 73. He was buried at the Oak Hill Cemetery in Lebanon, Indiana.
Andy Lotshaw was "the greatest morale-builder that ever lived."37 — Charlie Grimm, Chicago Cubs player and manager
Acknowledgments
This biography was reviewed by Bill Lamb, Rory Costello, and Joel Barnhart and fact-checked by Chris Rainey.
Sources
Ancestry.com (accessed January 2020).
Lotshaw's file at the National Baseball Hall of Fame.
Minor League Baseball Stars, Volume III (SABR, 1992), 99.
Richter, Francis C., ed., The Reach Official American League Base Ball Guide (Philadelphia: A.J. Reach Co., 1909, 1910).
Notes
1 World War II draft registration at Ancestry.com.
2 Kittyleague.com/history/records/batting/season.htm. In 1939 Stanley Stencel of the Hopkinsville (Kentucky) Hoppers tied Lotshaw's mark of 24 triples.
3 Lotshaw's height is listed as 6-feet on his WWII draft registration; his playing weight is given as 180 on his Sporting News player contract card.
4 Reach Guide, 1909: 339, 340.
5 "Marion Team Looks Good," Marion (Ohio) Daily Mirror, April 18, 1908: 16; "Diggers Win the Opener in Grand Style 6 to 2," Marion Daily Mirror, April 24, 1908: 6.
6 Marion (Ohio) Daily Mirror., April 24, 1908.
7 "Diggers in Batting Bee," Marion Daily Mirror, April 27, 1908: 6.
8 Des Kirk, "Play Fourteen Inning Game," Marion Daily Mirror, May 7, 1908: 6.
9 "Ball Notes," Mattoon (Illinois) Journal-Gazette, July 24, 1907: 8; "Foul Mouthed Lotshaw Quits Charleston Team," Mattoon Journal-Gazette, April 2, 1908: 6.
10 F.L. Kraner, "Marion Loses First Game on Home Field," Marion (Ohio) Star, May 12, 1908: 6; "Lotshaw Breaks Hand," Zanesville (Ohio) Times Recorder, May 14, 1908: 6; Sporting Life, May 23, 1908: 1.
11 "Are Satisfied with 3rd Place," Marion Daily Mirror, September 15, 1908: 6.
12 Reach Guide, 1910: 453-457; Sporting Life, January 22, 1910: 12.
13 Al Demaree, "Lotshaw Shut Up Fan by 'Calling' Homer," Richmond (Indiana) Palladium and Sun-Telegram, January 26, 1926: 10.
14 Demaree, 1926: 10.
15 "Kewanee and 'Windy,'" Monmouth (Illinois) Daily Atlas, May 4, 1910: 6.
16 John Head, "Injun Talk," Indianapolis Star, September 15, 1917: 12.
17 John Head, "One Big Round Beats Indians," Indianapolis Star, September 22, 1917: 10.
18 "You May Not Be Interested in Sea Gulls, but Dr. Lotshaw Just Has a Way of Getting into Print!" Chicago Tribune, March 7, 1937: 2-3.
19 Edward Burns, "Pack Up Your Troubles, Cubs; Lotshaw Signs," Chicago Tribune, January 25, 1936: 17, 19.
20 Arch Ward, "Talking It Over," Chicago Tribune, July 5, 1934: 19.
21 Arch Ward, "In the Wake of the News," Chicago Tribune, July 11, 1939: 15.
22 Chip Royal, "Cubs' Manager Rules Out Calisthenics in Training," Bergen Evening Record (Hackensack, New Jersey), March 31, 1944: 19.
23 "Knothole Glimpses," Indianapolis News, April 24, 1923: 25.
24 "Bronkie Patches Up Team for Early Work," Indianapolis News, March 28, 1918: 19.
25 "Early Squad of Bruins in Fine Condition," Decatur (Illinois) Herald, March 2, 1924: 27.
26 Irving Vaughan, "Cubs Turn Dressing Quarters into Playhouse after Game," Chicago Tribune, September 4, 1932: 13.
27 Arch Ward, "In the Wake of the News," Chicago Tribune, September 27, 1937: 17.
28 Arch Ward, "In the Wake of the News," Chicago Tribune, June 24, 1937: 23.
29 Neuman Kerndt, "Joe DiMaggio Attracts Hundreds of Italians to Stadium; Britons Have Own Expression for Games," Davenport (Iowa) Democrat and Leader, June 7, 1936: 34.
30 Jack Diamond, "Andy Lotshaw 'Learned to Chemist for $30,'" Wisconsin State Journal (Madison), May 9, 1936: 6.
31 George Kirksey, "Mackmen and Kampouris Vie for Surprise Honors," Lafayette (Indiana) Journal and Courier, May 12, 1937: 14.
32 Advertisement in The Sporting News, September 14, 1939: 5.
33 The Sporting News, 1939: 5.
34 Arch Ward, "In the Wake of the News," Chicago Tribune, July 7, 1939: 21.
35 Chester L. Smith, "The Village Smithy," Pittsburgh Press, February 23, 1944: 18.
36 Arch Ward, "In the Wake of the News," Chicago Tribune, July 9, 1947: 25.
37 Edgar Munzel, "Lotshaw: He Left 'Em Laughing," The Sporting News, January 21, 1953: 11-14.
Born
January 27, 1880 at Coal Springs, IN (US)
Died
February 22, 1953 at Indianapolis, IN (US)
If you can help us improve this player's biography, contact us.
https://sabr.org/sites/default/files/Lotshaw-Andy-1953.png
600
800
admin
/wp-content/uploads/2020/02/sabr_logo.png
admin
2020-03-18 13:36:43
2020-06-23 17:18:59
Andy Lotshaw