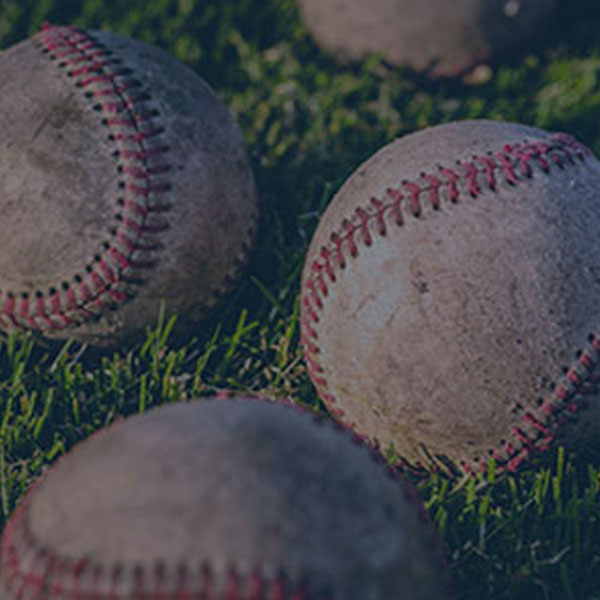 ---
Called "too small for a pitcher" by his high-school coach, Billy Johnson switched to the outfield, and eventually to third base, where he played well enough to be given a "day" at Yankee Stadium. It took place before a crowd of 42,267 on July 25, 1948, between games of a doubleheader. The day was hot and so was the pennant race; a game and a half separated the top four clubs in the American League. After being honored, the All-Star third baseman pleased family and friends in attendance by smashing a three-run homer in the nightcap, as the Yankees swept the White Sox, 5–3 and 7–3.
William Russell Johnson was born in Montclair, New Jersey, on August 30, 1918. His father, James, serviced trolley cars, while his mother, born Bebe Beulah Clark and nicknamed Bess, maintained the household. He had an older brother, Raymond, and a younger sister, Ann. Growing up in an Irish Catholic neighborhood during the Depression, Johnson attended Immaculate Conception grammar school and honed his early baseball skill on the spacious fields of Nishuane Park in Montclair.
While attending Montclair High and later Bloomfield Tech, Johnson set bowling pins and delivered groceries to earn spending money for baseball equipment. As a pitcher for the Montclair Pro Giants, the right-handed Johnson raised eyebrows after hurling a couple of impressive no-hitters. Appreciative teammates took up a collection and raised enough money to send him to a professional tryout in Binghamton, New York. Despite Johnson's effectiveness on the mound, Montclair High coach Carl Newman told him, "You're too small for a pitcher, Bill," and suggested he move to another position.1 Heeding the advice of his former mentor, the powerfully built five-foot-ten youngster switched to the outfield.
In 1936, after a particularly impressive day against a neighboring semi-pro club, Johnson was tapped on the shoulder as he walked off the field. The tapper was Yankees scout Paul Krichell who asked Billy if he'd like to sign a contract with the New York club. Johnson's parents approved and the youngster signed for a $100 signing bonus. The Yankees sent the seventeen-year-old Johnson to Butler in the Pennsylvania State Association, where he had a 1-0 record and batted .263 in five games.
Back in Butler as an outfielder in 1937, Johnson posted a.356 batting average, which earned him an end-of- the-season look (but no playing time) from the Newark Bears, the Yankees' top farm team. Johnson was still using his schoolboy spikes when he reported to Newark. He recalled Bears manager Ossie Vitt's reaction: "He took one look at the shoes and told me to throw 'em away before they killed my feet. He gave me a pair of his own shoes to wear in their place. They were manufactured of the softest black leather and fitted with gleaming steel spikes on the soles. I sure was proud to wear 'em."2
Johnson was batting a respectable .306 with the Augusta (Georgia) Tigers of the South Atlantic League in 1938, when the Yankees promoted him to the Norfolk (Virginia) Tars of the Piedmont League. An anemic .226 batting mark with Norfolk prompted Johnson to ask Yankees' farm director George Weiss to send him back to Augusta. The puzzled Weiss was confused by a young ballplayer requesting a move down the ladder. He quizzed Johnson until he learned that Billy had a girlfriend named Louise Robinson back in Augusta and he wanted to spend another season close to her home. The request was granted and Johnson was sent back to Augusta, where he hit .328 in 1939 and became an All-Star center fielder.
Johnson not only enjoyed the company of Louise, but he also had another fine season with Augusta in 1940, contributing a .346 average in 150 games as a third baseman. Bill and Louise were married on February 28, 1941. Moving up to the Binghamton (New York) Triplets of the Class A Eastern League in 1941, Johnson posted a .293 batting average with thirteen home runs. He was promoted to Newark for the 1942 season and moved to shortstop. He responded by hitting a solid .290 against International League pitching, though he committed forty errors at his new position. Johnson was also earning a reputation as an "iron man," having played every one of his team's games during the 1939, 1940, and 1942 seasons.
On March 15, 1943, the Yankees reported to their new spring training facility at Asbury Park, New Jersey. (Wartime restrictions prohibited teams from traveling south to sunnier climates.) The oceanfront Albion Hotel served as team headquarters and workouts took place on the adjacent high school field. The location was a few blocks from a gym, which provided ample room for workouts and calisthenics.
As a Minor League prospect, Johnson was invited to train with the parent club, but he was not expected to make the team. This lack of stature meant he was not listed for daily training assignments. One cold, damp day, Johnson sought out veteran shortstop Frank Crosetti and asked him to hit ground balls outside in the light snow. Johnson flawlessly fielded each sharp grounder hit in his direction. Manager Joe McCarthy walked out to the empty stands and silently watched the workout. McCarthy called the rookie over and asked: "Do you think you can play third base in the majors?" Johnson responded: "Give me a chance." McCarthy said: "You're getting one. Make the most of it. Starting today you're my third baseman."3
With Red Rolfe's retirement and several key players in the military, the Yankees, like most teams in 1943, had holes in their lineup. McCarthy, an infielder in his playing days, took it upon himself to teach Johnson the intricacies of third base. McCarthy also helped him as a hitter.
Johnson, a right-handed batter, stood even with the plate: "When I first came up, I hit everything to left, but Joe McCarthy told me that if I wanted to stay in the majors I would have to hit to all fields. So I learned to hit to right," Johnson once said. "I got my share of doubles and triples, but I would have hit a lot more homers if I didn't play in Yankee Stadium, where left field was so deep. I had power, which was why my teammates nicknamed me the bull."4
Johnson responded to McCarthy's tutoring by hitting .280 and driving in ninety-four runs for the Yankees in 1943. Among those he impressed was Connie Mack, the venerable manager of the Philadelphia Athletics, who called Johnson his unofficial "rookie of the year."
Johnson made his Major League debut on April 22, 1943 at home against Washington. Batting sixth, the third baseman went 0-for-3, but played errorless ball in the field. He collected his first Major League hit two days later off Senators left-hander Ewald Pyle. His first home run, a three-run blast, came at home on May 7 off Don Black of Philadelphia. Johnson played in all of the pennant-winning Yankees 155 games and finished fourth in the voting for the American League's Most Valuable Player.
The significance of going to the World Series as a rookie was not lost on Johnson. "Some ballplayers spend their lives trying to get into a Series. And here I've done it in my first year in the big league! I'm going to play like hell against those Cardinals," he said.5 And he did. Johnson's sixth-inning single helped the Yankees defeat St. Louis in the opener, and in Game Three he drove in the decisive runs with a bases-loaded triple off Al Brazle. Johnson's six hits led the Yankees as they won the World Series in five games.
Johnson missed the next two seasons, 1944 and 1945. He worked in a war plant during the winter of 1943–44. Then, although married with a child, he was drafted into the Army on June 8, 1944. After basic training he was sent to Europe and served in a mortar crew. A corporal at war's end, Johnson returned home to Georgia in August 1945, where he played for the Infantry School All-Stars at Fort Benning.
The postwar Yankees were in serious disarray. In 1945 a group led by Dan Topping, Del Webb, and Larry MacPhail had purchased the club. The new ownership group immediately began making changes and one of the first people to go was manager Joe McCarthy, who resigned early in the 1946 season. Veteran Bill Dickey succeeded McCarthy until he resigned in disgust late in the season and was replaced by coach Johnny Neun.
Johnson's discharge from the Army was delayed; he didn't resume his career until May 26 and didn't make his first start until June 9. He hit .260 in eighty-five games and was one of many returning Yankees, including Joe DiMaggio, Tommy Henrich, Phil Rizzuto, and Joe Gordon, to have subpar seasons, as the club finished third.
Bucky Harris was named the Yankees' manager for 1947. Johnson thought Harris did a good job, despite being very quiet and lenient with players. There was a Yankees way of conduct on and off the field and the veteran players simply knew what to do. Johnson had a quiet, businesslike demeanor in the clubhouse; he didn't drink, swear, or chew tobacco. He generally headed straight home after a game, to enjoy a quiet family dinner and a good night's rest. Johnson enjoyed being recognized around the city, but never considered himself a celebrity. He thought Yankees fans were terrific and appreciated a winning team. In later years told a sportswriter that he considered it "an honor and a privilege" to play for the Yankees.
At the start of spring training in 1947, Johnson didn't have a job. Bobby Brown was the heir apparent at third base, after the Yankees signed the highly touted prospect for a $52,000 bonus. Harris reportedly preferred having the veteran Johnson in the lineup, but the front office insisted that he platoon the players, with the left-handed-hitting Brown seeing the bulk of the playing time.
On May 23 a fastball thrown by Boston Red Sox pitcher Mel Parnell struck Brown on the hand, breaking a finger. Johnson regained the position full-time and blossomed into an All-Star. He replaced starting third baseman George Kell in the bottom of the seventh inning of the game at Wrigley Field; it was his only All-Star appearance. For the season, he batted .285 with ninety-five runs batted in. Commenting on his ability to drive in runs, Johnson said, "To me, a man on base is like a red flag to the bull."6
In the 1947 World Series Johnson smacked three triples and led the team with eight runs scored as the Yankees defeated the Brooklyn Dodgers in seven games. The 1948 club won ninety-four games, but finished third in a close American League race. Johnson did his part in his usual workmanlike fashion, batting .294 with twelve home runs.
The Yankees' unimpressive performance cost manager Harris his job. His successor, Casey Stengel, reinstated the platoon system in 1949, with Johnson again sharing third base duties with Bobby Brown. Johnson and Brown were very good friends, but Billy did not mince words about not liking the Stengel system: "I never agreed with Casey about platooning. [But] I was a team player, so it was fine with me if Casey played Bobby Brown at third."7 Johnson hit .249 in 113 games. Stengel's method resulted in a pennant for the Yankees and another World Series win against the Dodgers.
In 1950 the Yankees fought off the Red Sox and Tigers to win the pennant again. Johnson batted .260, although his playing time was reduced to 108 games. The Yankees swept the Philadelphia Phillies in the World Series. Although he appeared in all four games, Johnson was a starter only in Game Three.
The emergence of rookie Gil McDougald in 1951 made the thirty-two-year-old Johnson expendable. On May 14 he was traded to the Cardinals for first baseman Don Bollweg and cash. Initially apprehensive about the move, Johnson ended up adapting to his new team and became the regular third baseman. He posted a .262 average in 124 games with St. Louis and added a career-high fourteen home runs (all with the Cardinals).
In 1952 Johnson saw limited playing time, while giving way to the younger players manager Eddie Stanky preferred. "Under Eddie Stanky, I batted 200 fewer times in 1952 than in 1951 under Marty Marion," he noted.8 The Cardinals had a new third baseman in 1953, Ray Jablonski, a power-hitting rookie. On May 18, after six plate appearances in eleven games, St. Louis released the thirty-five-year-old Johnson to their Columbus (Ohio) farm team. Billy batted .233 in 113 games in the American Association, and then retired. "I had no regrets," he said years later. "I lasted as long as I did because I had a winning attitude and worked and played hard."9
Johnson played a war-shortened nine Major League seasons, with a career batting average of .271. He made four trips to the World Series with the Yankees, each time winning a championship ring. "It was an honor and a privilege to play for those Yankee teams," Johnson told author Dom Forker in The Men of Autumn. "It was such a thrill to realize that I was good enough to wear the Yankee uniform and be a Yankee. Hey, I know a lot of players who were better than I was, and played in the majors for fifteen to twenty years, and never played in a World Series. I was one of the lucky ones."10
After retiring from the game, Johnson took a job as a shipping supervisor with the Graniteville Company in Augusta, Georgia. His second career lasted almost thirty years. He also served his community as a member of the volunteer fire department. His family attended Hill Baptist Church, where he actively participated in the men's Sunday school classes. After a series of ailments, including open-heart surgery, a hip replacement, and bypass surgery, Johnson died on June 20, 2006, in Augusta. In addition to Louise, he was survived by a daughter, Brenda, and a son, William. He is buried in Westover Memorial Park in Augusta.
This biography is included in the book "Bridging Two Dynasties: The 1947 New York Yankees" (University of Nebraska Press, 2013), edited by Lyle Spatz. For more information, or to purchase the book from University of Nebraska Press, click here.
Acknowledgments
Special thanks to Brenda Johnson Prince for helping me contact her mother, Louise Robinson Johnson. In telephone interviews conducted on October 28 and December 9, 2010, Mrs. Johnson was an incredible source of colorful information about her husband and his career. She died on December 27, 2010.
Notes
1. Burr, Harold, Sporting News, October 14, 1943.
2. Ibid.
3. Forker, Dom. The Men of Autumn. An Oral History of the 1949-53 World Champion New York Yankees. Dallas: Taylor Publishing, 1989.
4. Peary, Danny. We Played the Game. 65 Players Remember Baseball's Greatest Era, 1947-1964. New York: Hyperion Books, 1994.
5. Forker, op. cit.
6. Burr, op. cit.
7. Peary, op. cit.
8. Peary, op. cit.
9. Forker, op. cit.
10. Forker, op. cit.
Born
August 30, 1918 at Montclair, NJ (USA)
Died
June 20, 2006 at Augusta, GA (USA)
If you can help us improve this player's biography, contact us.
/wp-content/uploads/2020/04/no-bio.jpg
600
800
admin
/wp-content/uploads/2020/02/sabr_logo.png
admin
2012-01-04 20:40:27
2012-01-04 20:40:27
Billy Johnson