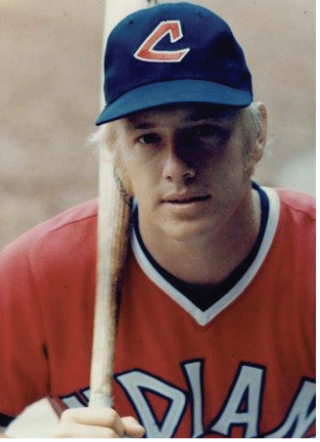 ---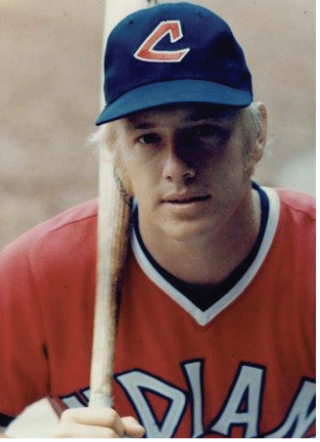 The Boston Red Sox were clinging to the slimmest of leads in the American League East Division. They had just lost two of three games to the Milwaukee Brewers at County Stadium. A quick look at the standings on July 4, 1975, showed that the Red Sox were in a virtual tie with the Brew Crew, ahead by a couple of percentage points. Boston traveled to Cleveland next, to tangle with the Tribe in a four-game set that kicked off the July Fourth holiday weekend. As for Cleveland, they were eight games off the pace.
The Indians won the opener, 3-2. The second game was not nearly as close, as Buddy Bell's grand slam in the second inning off Boston starter Steve Barr staked the Indians to a 6-0 lead. He added a solo home run in the fourth frame and a run-scoring double in the eighth. Bell was 3-for-5 with three runs scored and six RBIs, a career high. Indians starter Roric Harrison went the distance as the Indians coasted to a 12-2 victory.
Bell had been the whipping boy in Cleveland, batting .232 to that point in the season. "Sure I heard them but I'm a professional and I try not to let it bother me, but it did," Bell said of the booing fans.1 Bell was simplistic in describing his grand slam. "I never try for homers. All I wanted to do was get a hit. The bases were loaded and a single would have put us up by three. The pitch came down the middle and I just ripped, that's all."2 Bell continued his fine hitting for the balance of the season, batting .271 for the year. "It's a great feeling to come back like that after the start I've had this season," said Buddy of his big day.3
After the Indians split a Bat Day Doubleheader with the Bosox the following day, Cleveland had won 13 of its last 17 to pull within six games of the division-leading Red Sox. But Boston got the last laugh, winning the American League pennant in 1975.
The Indians third baseman made headlines off the field a few days after the Boston series. The All-Star Game was to be played in Milwaukee on July 15. Bell finished second in the fan voting to the Yankees' Graig Nettles. AL skipper Alvin Dark picked Bell as the backup to Nettles. However, Bell rejected the appointment. "I did it because in my heart, I know I don't deserve it as much as some of the other guys who are playing better than me right now," he explained.4
"Now that it's final—I talked to (AL President) Lee MacPhail and Mr. Dark yesterday—I feel like a burden has been lifted off my shoulders. For two weeks, ever since the balloting was printed in the newspapers, and I was leading the third basemen. It has been eating up my insides, because I knew I didn't deserve it."5
"Now I feel better, so relieved, because I know I'm doing the right thing. There are other guys who deserve it more, and I know how I'd feel if I were in their shoes."6
"I wanted Buddy because I think he could help us win the game, "said Dark. "There's no doubt but that Buddy is one of the stars of baseball and belongs in the All-Star Game. I'd be honored to have him on the team. But I couldn't convince him.
"Once he made his decision, and I knew it was irrevocable, I told Buddy I admire his attitude and his courage for doing what he thinks is right, no matter the consequences. And now I have even more respect for Buddy Bell."7
David Gus Bell was born on August 27, 1951, in Pittsburgh. He was one of seven children born to Gus and Joyce Bell. At the time, Gus Bell was in his second year as an outfielder for the Pittsburgh Pirates. His 15-year career was played entirely in the National League with Pittsburgh, Cincinnati, the New York Mets, and Milwaukee. He was a four-time All-Star, all while he was a member of the Reds. Gus started in right field for the Mets in their inaugural game, on April 11 1962, at St. Louis's Busch Stadium. His single to center field in the second inning was the first hit in Mets history.
Gus gave Buddy his nickname to differentiate him from another family member also named David. Although David was born in Pittsburgh, it was Cincinnati where he spent his formative years. Bell was a two-sport star at Archbishop Moeller High School, excelling in basketball and of course baseball. In his three seasons on the varsity, Bell compiled a .410 batting average. He was the first real "star" to walk the halls at Moeller. Ken Griffey Jr., Barry Larkin, Adam Hyzdu, and Buddy's sons David and Mike would all wear the Crusader blue and gold.
The assumption by many was that Buddy, being the son of a major-league star, was the beneficiary of Gus's instruction on the finer points of playing baseball. But the opposite was true. "Most people say to me, 'I guess you were able to help him quite a bit,' but the fact is that I did help a little at the beginning, but not much after that," said Gus.
"I don't think you can push a kid. You can try to lead them but I feel that whatever they try to do, just encourage them. Tim Rose [Moeller coach] taught Buddy a lot of the fundamental things, like base running, how to play the position, and that sort. I don't claim very much of the credit."8
After graduation, Bell was selected in the 16th round of the June free-agent draft by the Cleveland Indians on June 5, 1969. Cleveland general manager Gabe Paul and assistant general manager Phil Seghi were both in the Cincinnati front office when Gus Bell was a member of the Reds. They had both known Buddy since he was a toddler. Bell spent three years in the Indians farm system, culminating in 1971 at Wichita of the American Association. In 129 games there, Bell hit .289, with 11 homers and 59 RBIs to go with 136 hits. He was named the league's Rookie of the Year, as well as MVP of the Aeros.
Bell also wed the former Gloria Eysoldt in 1971. They had five children: David, Michael, Ricky, Kristi, and Traci. David and Michael both played in the major leagues, making the Bell family one of only four three-generation families in major-league history. (See also the families of my Hairston, Ray Boone, and Joe Coleman)
At 1972 spring training prior it looked as if Bell might be ticketed to the minors again. But given the opportunity, he was able to show the Indians brass that he was needed on their big-league team. "I hadn't played in any of the Indians exhibition games and there were only two weeks of camp left. The team had left for Yuma and the rest of us were left at Tucson. They needed an outfielder for the "B" game that morning so I was sent out there.
"I had a good day at the plate, going 3-for-4. Then the office got a phone call from Yuma, saying that they needed a replacement that afternoon for outfielder John Lowenstein, who had been hurt, and I was sent over there for the afternoon game. I played right field and went 4-for-5, had three RBIs and drove in the winning run. The next day they used me in the outfield again at Phoenix and I had two RBI singles and a three-run homer to win the game. From then on I was in the regular lineup and was signed to a Cleveland contract."9
During his minor-league years Bell was primarily situated at third base, although he also saw time at second base. But the path to third base was blocked by Graig Nettles. However, Bell's talent was evident, and on April 15, 1972, he was the starting right fielder for Cleveland on Opening Day.
Joining Bell in Cleveland was Ken Aspromonte, his manager at Wichita, who was also promoted to the big leagues. Bell split his time between right and center fields, batting .255. The Indians hit .234 as a team and were inept offensively. Nettles, who often clashed with Aspromonte, led the team in homers (17) and RBIs (70). But in the offseason, Nettles was traded to the New York Yankees in a six-player swap. The deal proved to be disastrous for Cleveland. Gabe Paul left the Indians shortly after the deal was announced. His departure raised more than a few eyebrows when it was learned that he had joined the ownership group that purchased the Yankees. (Paul returned to Cleveland in 1978 and subsequently made a similar deal, sending star pitcher Dennis Eckersley to Boston. Bell said at the time, "Maybe Gabe's going to Boston in a couple of years.")10
Bell was back in familiar territory in 1973 making a smooth transition back to third base. "The important thing to me was playing in the big leagues," he said. "Sure, I had some qualms about moving to the outfield, and I did again when I moved back to third base. Both required adjustments, but I think I made those adjustments satisfactorily."11 Bell's bat heated up in May and June, as he batted .320 and .350 in those months. He was selected to his first All-Star Game on July 13 at Kansas City. In his lone appearance at the plate, he smashed a pinch-hit triple off Claude Osteen.
Over the next several years, Bell was a model of consistency both in the field and at the plate. He missed some time in 1974 due to a right knee strain. But from 1975 to '78, Bell hit between six and 11 homers, drove in between 59 and 64 runs, and got between 39 and 51 walks. His batting average fluctuated between .271 and .292. In the field he led the league in putouts in 1975 (146) and in assists in 1978 (355). He was considered one of the top third basemen in the American League.
But what was also consistent was the losing ways of the Cleveland Indians. By the end of the 1974 season, Aspromonte was a lame-duck manager, and was replaced by Frank Robinson. Robby knew it would be a tough road with the Tribe. He encouraged the front office to promote promising minor leaguers to the big-league team. Duane Kuiper, Rick Manning, Dennis Eckersley, and Jim Kern were added to the mix of veterans on the club. Bell was upbeat about the opportunity to play for Robinson, a teammate of his father's in Cincinnati. "Frank is going to be a big inspiration to us by the way he plays the game," said Bell. "He's always aggressive, and I know that's how he'll want us to be. I remember when I first played against him and I thought he was slowing up. But this one time he slid into third base and nearly took my hand off."12
But the losing continued and on June 15, 1977, Bell walked out on the Indians. The reason for his AWOL status was termed "personal," but it was uncharacteristic of Bell to up and leave. "I've got a personal problem. I really don't want to discuss it," he said."13 He missed one game, and one exhibition game in Toledo. Three days later, Robinson was fired and replaced by Jeff Torborg.
Bell met the e fate as Eckersley at the conclusion of the 1978 season. On December 8 he was sent to Texas in a straight-up deal for Toby Harrah. Harrah provided a bit more power and run-producing ability. Bell was bringing his defense to the Rangers. "Buddy has hurt us in the past few years because he moved the ball around so well," said Texas manager Pat Corrales. "We weren't able to defend against him. I was impressed. I think he'll make a good second hitter."14
The Rangers had tied California for second place in the American League's West Division in 1978, five games behind Kansas City. Bell was inserted to a 1979 lineup that included Richie Zisk, Al Oliver, Bump Wills, and Pat Putnam. Bell played in all 162 games, leading the league with 670 at-bats. He hit 18 home runs, and he drove in a career-high 101 runs. Bell also established career bests in doubles (42) and runs (89). He batted .299. While his offensive numbers were indeed impressive, it was his defense that was getting rave reviews. He was honored with the first of six straight (1979-1984) Gold Glove Awards as a third baseman. It is the second longest streak for an American League third baseman, behind Brooks Robinson. Bell's streak was later equaled by Eric Chavez of Oakland (2001-2006).
"I take a lot of pride in my defense," said Bell. "I've always had pretty good hands but I've also worked very hard at defense. But to win a Gold Glove puts you in the class of a Nettles or a Brooks Robinson. For a third baseman, that's a big thrill for me."15
Others began taking notice of Bell and his mastery of the hot corner. "Nobody can play third better than Buddy Bell," said California manager Gene Mauch. "Nettles is a great one, too, but Bell amazes me. One thing about Nettles is how deep he plays at third. That makes the big play easier. What he's doing is telling the pitcher to field the soft stuff and the bunts and he'll take care of the hot stuff."16
Speaking of Bell's former Indians teammate, it was often Nettles who Bell went to for input on playing third. "I go to him for advice," said Bell. "I ask him about different hitters and how he plays them. For a long time I never played as far off the line as I do now, but Graig told me to move over more, and I did. His explanation was that there were more balls hit in the hole than down the line. And he was right."17
In 1980, Bell batted.329, hitting 17 home runs and driving in 83 runs. He was selected to the All-Star Game, the first of four All-Star games over the next six seasons. Bell became a star in Texas. But while his abilities were appreciated, the Rangers could not make any headway in the West Division. While the talent seemed to be there, Texas could not rise to the top. California, Chicago, Kansas City, and Oakland all took turns winning division titles during Bell's stay with the Rangers.
After he hit.315 in 1984, Bell's batting average plummeted to .235 at the All-Star break in 1985. He had also committed 16 errors to that point in the season, and the Rangers were mired in last place. On July 19, 1985, Bell was dealt to his hometown team, the Cincinnati Reds, for outfielder Duane Walker and pitcher Jeff Russell. Cincinnati had been using a platoon system at third base, employing Nick Esasky and Wayne Krenchicki. "Esasky and Krenchicki were doing a fine job for us," said Reds skipper Pete Rose. "But this makes us better overall and when you have a chance to get a guy like Buddy Bell, you do it. I hope the ballclub plays the way Buddy Bell plays. He is consistent, year in and year out, and that's what we're looking for."18
Player Dave Parker had a slightly different take on the trade: "Bell is a hometown boy who can help us on and off the field. He'll certainly help at the gate and I am sure that was taken into consideration. By getting him, it shows everybody that the front office wants to win."19 The Reds were in third place at the time, trailing the division-leading Dodgers by five games.
Bell stepped right in, with the red numeral 25 on the back of his white Reds uniform, the e number Gus had worn three decades earlier. But Bell did not fare well, batting .219 in 67 games. His fielding was also subpar; he made nine errors and fielded at a .946 clip. Although the Reds won 15 of 21 to close out their schedule, they could not catch the Dodgers.
Bell bounced back the following two years. He posted career highs in home runs (20) and walks (73) in 1986 while collecting 75 RBIs and batting .278. In 1987 he hit 17 homers, drove in 70 runs, and hit .284. His .979 fielding percentage was tops among third basemen in the National League. Cincinnati finished second in both years.
Bell lost his starting position to rookie Chris Sabo in 1988. He was traded to Houston on June 19 for a player to be named later. Cincinnati also made the move to clear a roster spot for outfielder Eddie Milner. Bell's time with the Astros was short and he was released on December 21, 1988. Bell signed a one-year deal with the Rangers. But he was released after just 34 games, and retired on June 24, 1989. He announced his retirement without fanfare, no bells or whistles. "My career was pretty much a secret to begin with, I might as well keep it that way," said Bell.20
Buddy Bell retired from baseball with a batting average of .279, 201 home runs, 1,106 RBIs, and 2,514 hits over 18 seasons. He played in 2,405 major-league games. As of 2018 he ranked fourth all time in games played without appearing in the postseason, behind Ernie Banks, Luke Appling, and Mickey Vernon.
Bell did not stray too far from the game he loved. In 1990 he joined the Cleveland organization as a roving minor-league hitting instructor. Next he moved to Chicago, where he was the director of minor-league instruction for the White Sox from 1991 through 1993.
In 1994 Bell joined Cleveland manager Mike Hargrove's staff as an infield coach. He stayed with the Indians for two seasons. Times had changed for the Indians, and Buddy was able to witness the rebirth of the Indians, who made it to the World Series for the first time since 1954. It was doubly nice for the Bell clan as son David was an Indians utility player for part of the 1995 season. However, it was not all good news, as Gus Bell passed away on May 7, 1995, just as the season was getting under way.
Bell managed the Detroit Tigers from 1996 to August 31, 1998. He finished second in the Manager of the Year voting in 1997, after guiding the Tigers to a 26-game improvement over the 1996 team. He managed the Colorado Rockies from 2000 to April 25, 2002. Bell returned to Cleveland and served on manager Eric Wedge's staff as the bench coach from 2003 through May 30, 2005. He left the Indians when he was named to replace Tony Pena as manager of Kansas City, a position he held through the 2007 season. His won-lost record as a manager was 514-715 (.418).
In 1999 Bell was at the helm of the US Baseball Team in the Pan American games in Winnipeg, Canada. They won four games to advance to the medal round, eventually losing to Cuba in the championship game. Their performance enabled the United States to qualify for the 2000 Olympics in Sydney, Australia.
In 2005 Bell co-wrote, with author Neal Vahle, Smart Baseball: How Professionals Play the Mental Game. In the book, Bell examines the mental makeup of players, past and present, and how they prepare themselves. If it is believed that ballplayers are in top physical condition when they take the field, often it is their mental approach to the game that will determine if they succeed or fail, he maintained.
In 2005 Bell suffered a personal loss. His nephew Lance Cpl Timothy Bell was killed with 13 other Marines when their amphibious assault vehicle was blown up during combat operations in Iraq. He was the 165th Marine interred at Arlington National Cemetery as a result of Operation Iraq.
In 2006 Bell took a leave of absence from the Royals at the end of the season. It was discovered that he had throat cancer. He made a full recovery, returning to the Royals in 2007, and he managed the entire year.
In 2017 Bell was in his 10th season working in the front office of the Chicago White Sox. He was the vice president/assistant to general manager Rick Hahn and director of player development. In 2015 he received the Sheldon "Chief" Bender Award, given annually to someone who has been instrumental in player development. "I am incredibly humbled by this award as I had the distinct honor of working alongside Chief in the Reds organization in 1999," Bell said. "I learned something new every day. The knowledge I gleaned has been invaluable to me ever since, and I am thrilled to be joining the impressive list of recipients who have received this award before me."21
After the 2017 season, Bell returned to his hometown of Cincinnati. He was named the Reds' senior advisor to General Manager and president of baseball operations, Dick Williams.
Notes
1 Joe Giuliotti, "Bell Didn't Try for HRs," Boston Herald, July 6, 1975: 35.
2 Ibid.
3 Chuck Heaton, "Bell's Two HRs Nail 4th in a Row," Cleveland Plain Dealer, July 6, 1975: 3-2.
4 Russell Schneider, "Bell Rejects All-Star Bid," Cleveland Plain Dealer, July 11, 1975: 1-C.
5 Ibid.
6 Ibid.
7 Ibid.
8 Joe Quinn, "Buddy Bell: From Moeller to the Majors," Greater Cincinnati Sports, September 1978 (In Bell's Hall of Fame File).
9 Quinn.
10 Dan Coughlin, "Indians' Bell Waiting for Other Shoe to Fall," Cleveland Plain Dealer, March 31, 1978: 38.
11 Russell Schneider, "Bell's Hot Stick Sounding Alarm to A.L Hurlers," The Sporting News, June 16, 1973: 28.
12 Associated Press, Associated Press, March 4, 1975 (In Bell's Hall of Fame file.)
13 Chuck Heaton, "Buddy Takes Night Off," Cleveland Plain Dealer, June 16, 1977: 1-E.
14 Randy Galloway, "Bell Says Difference Is Talent," Dallas Morning News, December 9, 1978: 2B.
15 Randy Galloway, "Bell, Sundberg Voted Gold Glove Awards," Dallas Morning News, November 22, 1979: 2B.
16 Randy Galloway, "Nettles the Greatest? Someone Forgot Bell," Dallas Morning News, October 25, 1981.
17 Ibid.
18 Hal McCoy, "Deposed Reds Voice Gripes," The Sporting News, August 5, 1985: 16.
19 Ibid.
20 T.R. Sullivan, "Bye-bye Buddy," Fort Worth Star-Telegram, June 25, 1989: 2.
21 Rhett Bollinger and Joey Nowak, "Bell Honored with 'Chief' Bender Award," milb.com, accessed November 29, 2015.
Born
August 27, 1951 at Pittsburgh, PA (USA)
If you can help us improve this player's biography, contact us.
https://sabr.org/sites/default/files/BuddyBell.jpg
600
800
admin
/wp-content/uploads/2020/02/sabr_logo.png
admin
2012-01-04 20:09:29
2012-01-04 20:09:29
Buddy Bell