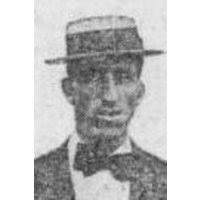 ---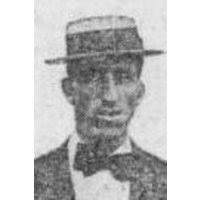 Medical student Doc Tonkin's first and only major-league appearance came on August 19, 1907. Any expectation of an improved season for his team, the Washington Senators, had died in June when they hit the bottom of the standings. Manager Joe Cantillon had his scouts scouring the countryside for fresh talent. The plan was for prospects to join the team for a quick look-see. If they had talent, they might stick around; if not, they could be jettisoned quickly. A tall fastball flinger from Idaho was the first to be auditioned, on August 2. It quickly became obvious that Walter Johnson had the goods.
Buoyed by that success, the Senators tried catcher Bruno Block and shortstop Tony Smith in the coming days. Cantillon liked their potential and both were in the lineup on August 19 in Chicago when the White Sox pounded starter Frank Oberlin for four in the first. The carnage continued in the second before lefty Tonkin took the mound.1
Tonkin closed out the frame with the Senators down, 11-0. Catcher Block was injured and replaced by Owen Shannon, who had just joined the team, to start the third. Despite having no familiarity with each other, Tonkin and Shannon worked well together, and "much to the surprise of all present the Sox did not score a run in the third or fourth."2 The Senators continued to add new faces to the lineup. Clyde Milan made his major-league debut in right field. Umpire Billy Evans announced him in the fourth inning but "no one knew how long Mr. Milan had been in right field."3
When Tonkin was lifted (further discussion of that hazy point to come), the Senators sent in another rookie, Sam Lanford, to make his debut. Evans asked Shannon who the new kid was and was told, "How can I tell? I didn't know the last guy they had out." The sportswriters were not too sure who the "last guy" was either. The Washington Post called him Tompkins, not Tonkin.4 Curiously, the paper added the adjective "Big" to describe him. Were they looking at the right guy? Tonkin stood 5-feet-9 and weighed 165 pounds.
Harry Glenville Tonkin was the middle child born to Glanville D. and Matilda Christina (Peterson) Tonkin. He joined the family on August 11, 1881, in Concord, New Hampshire. Both parents had emigrated from England and were married in the United States in 1876. Glanville worked as a stone cutter.
Known as in his youth as Glenville or Glen, Tonkin attended the New Hampton Literary Academy in New Hampton, New Hampshire, and (according to one report) Dartmouth College.5 He went on to attend Baltimore Medical College. The Medical College was absorbed into the University of Maryland just before World War I.
Tonkin played baseball in the summers and in 1905 was signed by Newark of the Eastern League. He reportedly played in an independent league in New England, winning 15 games, but also saw some action in the Class B New England League with Lowell.6
Doc returned to Newark in 1906 and was slated to join them in May when classes concluded. He "practiced with that club one day, then contracted a case of whooping cough that nearly killed him."7 Where (or if) he played that summer is unknown. In 1907 he joined the independent team in Martinsburg, West Virginia. In early August, newspapers reported that Tonkin and outfielder Bill Kay of Martinsburg had been sold to Washington for $500 each.8 Kay was reputed to be hitting .500 and Tonkin was 14-2.9 "Both men were … favorites at Martinsburg for they were gentlemen, both on the field and off."10
Tonkin was a southpaw and looked good in his practice sessions with the Senators. He had decent speed on his fastball and threw a sweeping curveball. Tonkin was sent into the August 19 game in the second inning and was relieved by Lanford in the sixth. The game story suggests 3⅔ innings pitched.11 Doc himself claimed a three-inning stint in a form he filled out that is on file at the Hall of Fame library.12 Starting with the 1968 Macmillan Baseball Encyclopedia (and likely earlier), he was credited with only 2⅔ innings pitched. The discrepancy has been noted by Retrosheet.13
Doc also is listed as allowing three runs (two earned). However, the game story published in Washington newspapers says he gave up back-to-back doubles to Jiggs Donahue and George Davis when he entered the game.14 The report also makes it appear that Oberlin faced only five batters (a walk, two errors, a hit, and a fielder's choice) before Tonkin relieved.15 Seven runs were scored in the frame. That suggests Tonkin surrendered three runs in the second and was still in the game when the White Sox scored three in the fifth.
While Tonkin's pitching results were of dubious quality and unverifiable, his batting was faultless. In the third he singled and scored in the Senators' two-run rally. He added another single in his last at-bat, against Doc White. The game was called because of darkness after eight innings with the score 16-2.16
Tonkin spent another week with Washington without seeing action before he was sent to the Des Moines Champs in the Class A Western League.17 He left the Senators in Detroit accompanied by catcher Shannon. Doc made his first start for the Champs on August 29 versus Sioux City, working five innings in a 5-3 loss. Two days later he beat Lincoln but needed relief help in the ninth for the 3-2 win. He made three more appearances with a loss, a no-decision, and a win. He appeared in Nebraska and Iowa newspapers as Tompkins and Tomkins.18
He appeared in Des Moines newspapers as Tonkin in 1908.19 He was listed on the Champs' early roster but never reported when medical school closed for the summer. Instead he played independent ball near Baltimore, leading to his suspension by Des Moines.20
Baseball was only a small part of Doc's life story. Young Dr. Tonkin worked in the urology department at Baltimore Medical College after his graduation. He eventually opened a medical practice in Martinsburg, West Virginia, a city of about 10,000 at the time. (Martinsburg is tucked into the northeast corner of the state, almost on the Maryland border near Hagerstown.)
With his business thriving, he asked for the hand of Mary Lillian Licklider in October 1912. They were married on November 29 in the Martinsburg Episcopal Curch in "a fashionable event."21
Tonkin still played independent baseball for Martinsburg in the Western Maryland and the Tri-City Leagues. He occasionally made an appearance in the Class D Blue Ridge League.22 In 1916 he contemplated becoming the president of the Martinsburg franchise in that league.23 He changed his mind after a couple of weeks but was elected to the team's players' committee.24
Cashing in on his standing in the community, Tonkin ran for mayor as a Republican in May 1918 and won.25 He was called to military service in October 1918. He asked for a delay because of the influenza pandemic but was told to report to Hot Springs, Arkansas. He was discharged in December with the rank of captain in the Army Medical Corps.
How long Tonkin served in some capacity with the Martinsburg team is uncertain. However, when Hack Wilson started his career with the Mountaineers in 1921, Tonkin formed a bond with him that lasted until Wilson's death in 1948. Doc served as an honorary pallbearer at Hack's funeral.26
Tonkin served three terms as mayor of Martinsburg before being defeated in May 1924 by a resounding margin. The end of his political career closely followed the end of his first marriage. Mary filed for divorce in 1923 and was granted the separation in late August of 1924. Tonkin was ordered to pay $100 a month in alimony and Mary resumed use of her maiden name.27
On February 18, 1925, Tonkin married Sally Morgan Hodges Post. They lived in a modest home with her daughter, Jane Post. Sally died in 1934 and Tonkin looked after Jane until her marriage in 1940.
Doc was serving as county coroner in addition to his private practice in 1936 when he failed to file a federal income-tax return. The case dragged on for several years before Tonkin was found guilty and fined $1,000 plus a five-year probation period.28
Tonkin married Katherine Louise Sions of Elkton, Maryland, on October 3, 1938. Ironically, she was the widow of the deputy internal revenue collector for the district.29 Despite world events, the couple prospered. He became an avid golfer. They traveled abroad after World War II and purchased a 170-acre horse farm in Maryland. Doc had always been interested in horse racing. He had even proposed building a racetrack in Martinsburg during the Depression.30 His horses successfully raced in the area.31
The couple's seemingly idyllic life was forever changed when, while driving, Doc hit an icy patch on the road near the town of Falling Waters, West Virginia, in November 1952. He was hospitalized for shock and internal injuries.32 Tonkin never made a full recovery but did return to his medical practice. His declining health forced the couple to leave the farm in 1956. They held an auction to downsize and moved into an apartment in Martinsburg.33
Tonkin's health issues were merely the first step in his demise. On New Year's Eve 1956, the Maryland State Police charged Tonkin with performing an illegal abortion and being part of a "two-state abortion ring."34The police charged that for "four or five years" Tonkin had worked with a man named George Washington Singleton to provide abortions. Police told reporters that women were charged $550 and that Singleton received a $200 kickback for guiding the patients to Tonkin. The arrangement came to light when a patient became seriously ill after her procedure and was hospitalized at the Fort Meade hospital.35
Tonkin pled not guilty to the charges. The case was never adjudicated because it was "postponed several times on affidavits saying he was physically unable to stand trial."36 Tonkin continued to practice until being robbed at gunpoint in September 1958 by two young men posing as patients.37 Soon after the incident, he and Louise moved to Miami, Florida.38
Tonkin died of heart failure in Miami on May 30, 1959. His body was returned to Martinsburg for the funeral and burial in the city's Rosedale Cemetery. Louise, who was 25 years younger than Doc, died in 1970 in Martinsburg and is buried beside him.
A quick check with the Berkeley County Historical Society in Martinsburg revealed that Tonkin is remembered for his service as the mayor and having some legal issues. His baseball exploits are all but forgotten in the city he served for half a century. Tonkin's career was brief, but because he is on the short list of 10 big leaguers to bat 1.000 in more than one at-bat, he will forever have a place in baseball annals.39
Acknowledgments
This biography was reviewed by Rory Costello and Len Levin and fact-checked by Alan Cohen.
Notes
1 "White Sox Give Nationals a Severe Drubbing," Evening Star (Washington, D.C.), August 20, 1907: 9.
2 Ibid.
3 "Cantillon is Making Record for Filling Field with Unknowns," Detroit Free Press, August 21, 1907: 6.
4 "White Sox Take Last," Washington Post, August 20, 1907: 8.
5 Allen Lessels, "'Doc' Tonkin: A Major-League One-Game Wonder," Boston Globe: August 19, 1990: NH1 and NH10. While the writer listed Dartmouth, a check with that institution did not reveal the name Harry Tonkin on their student rolls.
6 "Concord 12, Lowell 0," Boston Globe, June 10, 1905: 5.
7 Thomas S. Rice, "Shuffling Players Fails to Improve Cantillon's Squad," Washington Times, August 13, 1907: 9.
8 "To Push Claim for Martinsburg," Baltimore Sun, January 12, 1908: 10.
9 Thomas S. Rice, "Record at Home Is a Sad, Sad Story, But Let's Hope," Washington Times, August 10, 1907: 8.
10 "Kay Will Be Missed from Martinsburg Nine," Staunton (Virginia) Daily Leader, August 13, 1907: 1.
11 Washington Post, August 20, 1907.
12 Questionnaire to researcher Hy Turkin on file in Cooperstown. He also listed himself as weighing 180.
13 retrosheet.org/boxesetc/T/PDtonkd101.htmLast viewed August 28, 2019.
14 See Notes 1 and 4.
15 Washington Post, August 20, 1907.
16 Charles Dryden, "Sox Win a Weird Game, 16-2," Chicago Tribune, August 20, 1907: 7.
17 "Recruits Look Good," Washington Herald, August 29, 1907: 8.
18 Sandy Griswold, "Pa's Sterlings Lick Des Moines Champs," Omaha World-Herald, September 11, 1907: 6.
19 "Great Prospects for Des Moines," Des Moines Register, February 27, 1908: 7.
20 "Reserve List Issued," Des Moines Register, August 28, 1908: 8.
21 "Wedding This Evening," Hagerstown Mail, November 29, 1912: 10.
22 "Champs Win Last Game of Blue Ridge Season," Hagerstown (Maryland) Morning Herald, August 27, 1915: 5.
23 "Old Officials Quit Martinsburg Team," Cumberland (Maryland) Evening News, February 10, 1916: 6.
24 "Minor League News and Gossip," Sporting Life, March 25, 1916: 14.
25 "Briefs," Shepherdstown (West Virginia) Register, May 16, 1918: 3.
26 "Funeral Rites," Post Herald (Beckley, West Virginia), November 29, 1948: 6.
27 "Given Divorce," Hagerstown (Maryland) Morning Herald, August 26, 1924: 10.
28 "Former Mayor Fined in Income Tax Case," Baltimore Sun, October 8, 1940: 11.
29 "Dr. H.G. Tonkin Is Married in Elkton," News (Frederick, Maryland), October 3, 1938.
30 "Martinsburg to Make Bid for Race Track," Harrisonburg (Virginia) Daily News Record, July 10, 1933: 5.
31 "Slow Track Seen for Today's Races After This Morning's Early Rain," Hagerstown (Maryland) Daily Mail, August 5, 1949: 13.
32 "Doctor 'Critical' in Road Mishap, Charleston (West Virginia) Daily Mail, November 9, 1952: 20.
33 "Public Sale," Winchester (Virginia) Evening Star, July 9, 1956: 2.
34 "Two-State Abortion Ring Said Cracked with Arrests of Pair," Roanoke (Virginia) Times, January 2, 1957: 2.
35 "Former Mayor Held on Abortion Charge," Daily Times (Salisbury, Maryland), January 2, 1957: 20.
36 "Dr. H.G. Tonkin Dies; Ex-Mayor of Martinsburg," Charleston (West Virginia) Daily Mail, June 1, 1959: 20.
37 "Doctor Robbed at Gunpoint in Martinsburg," Winchester (Virginia) Evening Star, September 18, 1958: 1.
38 "Dr. Tonkin Dies at Age 78," Baltimore Sun, June 2, 1959: 17.
39 As the 2019 season ended, nine other men have posted the same 2-for-2: Frank O'Connor (1893), Mike Hopkins (1902), Hal Deviney (1920), Fred Schemanske (1923), Chester Kehn (1942), Steve Biras (1944), Jason Roach (2003), Esteban Yan (2000 and 2003), and Gregory Soto (2019). The major-league record of 3-for-3 for a career belongs to John Paciorek (1963).
Born
August 11, 1881 at Concord, NH (USA)
Died
May 30, 1959 at Miami, FL (USA)
If you can help us improve this player's biography, contact us.
https://sabr.org/sites/default/files/Tonkin%2C%20D.jpg
600
800
admin
/wp-content/uploads/2020/02/sabr_logo.png
admin
2019-10-22 12:08:42
2020-04-09 14:37:29
Doc Tonkin