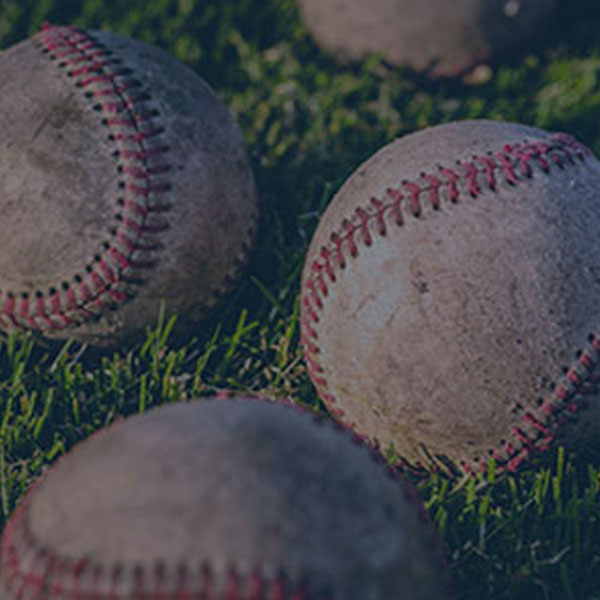 ---
Ed Stevens was born in Texas on January 12, 1925, in the town that twenty-five years earlier witnessed the worst natural disaster in the United States, the 1900 Galveston Hurricane. Stevens grew up in Galveston playing baseball with his brother and his friends. He was a left-handed hitting, left-handed fielding first baseman, and was big by 1940s' standards—six feet one and 190 pounds.
In 1941, at the age of sixteen, he was signed to a contract by the Brooklyn Dodgers. He spent his first professional with the Big Spring (Texas) Bombers of the Class D West Texas-New Mexico League. Stevens did well, finishing with a .271 batting average and thirteen home runs in 117 games.
Ed started the following year, 1942, with the Lamesa (Texas) Dodgers in the same league, Big Spring having dropped out of the league. His .367 average and .633 slugging percentage resulted in a midseason move to the Johnstown Johnnies of the Class D Pennsylvania State Association, where he hit .273 over the final forty-six games of the season.
The Dodgers liked what they saw, and after Ed was forced to sit out the 1943 season with an injury, they assigned him in 1944 to their top farm club, the Montreal Royals of the International League.
Stevens batted .271 with sixteen home runs and 102 runs batted in at Montreal in 1944. The following season he did even better, batting .309 with nineteen home runs and ninety-five RBIs in 110 games. The 1945 Royals finished in first place, but minus Stevens lost to the Newark Bears in the playoffs. Called up by the Dodgers in August, Ed made his major-league debut in the first game of a doubleheader against Cincinnati on August 9. Inserted in the sixth inning, he went 0-for-1, but he started the second game and went 3-for-5 with an RBI and a run scored.
His first major league hit came off Reds pitcher Howie Fox; his first home run was on August 19, off Pittsburgh's Fritz Ostermueller. In all, the twenty-year-old Stevens played in fifty-five games for the 1945 Dodgers, finishing with a respectable .274 average and twenty-nine RBIs.
Asked about his memories of playing during World War II, Stevens recalled walking along the Galveston seawall, wearing his blue and white Brooklyn warmup jacket, holding future wife Margie's hand, when a car drove by and a young man inside hollered out, "You lousy bum." Stevens assumed the heckler thought the Dodgers jacket was an advertisement that he was a draft-dodger, and not that he was a "lousy bum from Brooklyn."
The 1946 season was full of promise, not only for Stevens but also for the Dodgers. They had a good mix of ballplayers—Eddie Stanky, Dixie Walker, Pee Wee Reese, Pete Reiser, and Carl Furillo—the best general manager in the game, Branch Rickey, and a competent manager in Leo Durocher.
Stevens platooned at first base with right-handed hitter Howie Schultz in '46. Playing in 103 games, he had a .242 batting average, ten home runs, and sixty runs batted in. When the regular season ended, the Dodgers were tied for first place with the St. Louis Cardinals, and a best-of-three playoff series was needed to decide the pennant winner.
The Cardinals took the first game in St. Louis, 4–2, behind left-hander Howie Pollet with Schultz at first base and Stevens on the bench. Schultz got two hits, including a home run and batted in both Brooklyn runs.
The second game, played in Brooklyn, was Stevens's opportunity to match Schultz's performance, and he did with two hits—a single and a triple—while driving in two runs. He drove in Augie Galan in the bottom of the first inning with a two-out single to put the Dodgers up, 1–0. Then, with the Dodgers facing an 8–1 deficit and down to their final at-bat, Stevens again drove in Galan, this time with a triple. Stevens later scored on Carl Furillo's single, but it was not enough as the Cards took the second game 8–4 and the series, 2–0. Stevens's two hits were among only five the Dodgers could muster against Cardinals right-hander Murry Dickson.
Ed Stevens was always sure of himself at the plate with a bat in his hands, but he did not carry that same level of confidence early on with his glove. While fielding hard-thrown balls from his infielders that either were in the dirt or took a short hop in front of him, he would make a quick stab down at the ground with his mitt. Occasionally he would come up empty, resulting in an error on either him or the other infielder.
It was not until 1946 that the Dodgers' shortstop, Pee Wee Reese, just back from World War II, pulled Stevens aside one day and tutored him on the art of fielding. Pee Wee told Ed he should get in a crouched position with his glove touching the ground, and field the ball while bringing his glove up vertically, exactly the opposite of how Stevens had been practicing. The tip greatly improved his fielding and allowed him to be more comfortable at the plate as a result. Back then, it was not normal for a veteran to help a rookie, so it really made an impression on this young ballplayer, and he became a lifelong Reese friend and fan as a result.
In 1947 the Dodgers moved their spring training to Havana, Cuba, in part to help Jackie Robinson avoid the racism of the American South. Robinson had played second base at Montreal in 1946, but the Dodgers had veteran Ed Stanky at second and decided to use Jackie at first base.
Stevens's recollection of Jackie Robinson was that he was the consummate teammate, got along with everyone, and was the most focused individual he had ever met. When Robinson stepped onto the playing field, he was there to win, and nothing was going to get in his way, Stevens said. He had the utmost respect for Jackie. On a wall in his Houston home he hung a photo of the two young men side by side, smiling, while leaning over the dugout steps at Ebbets Field.
Shortly after the season began, Branch Rickey told Stevens that if he would agree to go down to Montreal to make room for Robinson, and that if he had a good year, Rickey would try to trade Stanky to another team. This would enable Robinson to move to his natural position at second base in 1948, and allow Stevens to play first base. Stevens said Rickey promised him he would be Brooklyn's first baseman for ten to fifteen years, as long as his abilities held up. Ed replied that he did not see any reason why he had to leave the Brooklyn club, and that he had made the team and deserved to play.
According to Stevens, Rickey supposedly replied: "Well, I'm going to reward you if you'll do this for me, if you'll go down there and get in shape." Ed said he knew Rickey had already made up his mind, so he agreed. Stevens hit .290 with twenty-seven home runs and 108 RBIs for the Royals. Late in the season, Rickey brought him back to the big club, but three days too late to qualify for the 1947 World Series roster. Then, on November 13, 1947, Rickey sold both Stevens and infielder Stan Rojek to the Pittsburgh Pirates.
Stevens spent three seasons, 1948–50, playing for the Pirates, taking over first base from the departing Hank Greenberg. In his first season, he batted behind Ralph Kiner, who led the National League with forty home runs. Every time Kiner hit a home run, Stevens said, the opposing pitcher threw at the next batter (Stevens). Ed reminded Kiner of this when they met for breakfast in Houston in 1991 while Kiner was in town for an autograph session. Kiner's reply was a soft chuckle and a big grin.
Stevens played in 128 games for the Pirates in 1948 and sixty-seven in 1949. He had his best major-league season in '48, with ten home runs, ninetten doubles, and career highs in RBI (69) and hits, (109). He also had a great year in the field, committing just four errors for a .996 fielding average. In 1950, Stevens appeared in just seventeen games, and in midseason the Pirates sent him to their Triple A affiliate at Indianapolis. He finished the 1950 season and played the entire 1951 season with Indianapolis. In 1952 Ed signed with the Toronto Maple Leafs of the International League, where he was the regular first baseman through 1956. During that span, he hit 100 home runs and had 524 RBIs. He led the league in RBIs twice, and was named to two postseason All-Star teams. In 2009 he was inducted into the International League Hall of Fame.
Now well into his thirties, Stevens moved frequently in the 1957, '58, and '59 seasons, playing for five teams in the International League, American Association, and Southern Association. He sat out the 1960 season and retired after seventeen games with Mobile of the Southern Association in 1961.
With his playing days over, Stevens became a full-time scout for the Minnesota Twins. Over the years, Ed scouted for several clubs, including the Seattle Mariners and Oakland A's.
Asked about the one player he misjudged while scouting, he didn't hesitate—Nolan Ryan. He explained that he missed on Ryan by coming to the same conclusion that all the other scouts and Houston Colt .45s general manager Paul Richards had; Ryan was too skinny and would blow out his arm quickly. The lone exception was Red Murff, the scout who signed Ryan for the New York Mets. Ed always regretted "the one that got away."
When Stevens retired from baseball, he was forty-two days short of the number required for earning pension benefits. He was able to make up that difference in 1981, when San Diego Padres manager Jack McKeon allowed coach Eddie Brinkman to step aside for forty-four days while Stevens filled his position.
Ed Stevens and his wife Margie now live in a quiet neighborhood in southwest Houston. Ed had married Margie Lee Saxon on April 16, 1943 in Meadsville, Mississippi. The couple had three daughters: Janice born in 1946, Barbara born in 1950, and Vikki born in 1953.
Sources
Stevens, Ed. The Other Side of the Jackie Robinson Story. Mustang, OK: Tate Publishing & Enterprises, LLC, 2009.
Heyde, Jack. Pop Flies and Line Drives: Visits With Players From Baseball's Golden Era, Victoria, BC: Trafford Publishing, 2004.
Hartford Courant
Author's personal interviews with Ed Stevens.
Telephone interview with Ed Stevens by Thomas Bourke on January 24, 2010.
Born
January 12, 1925 at Galveston, TX (USA)
Died
July 22, 2012 at Houston, TX (USA)
If you can help us improve this player's biography, contact us.
/wp-content/uploads/2020/04/no-bio.jpg
600
800
admin
/wp-content/uploads/2020/02/sabr_logo.png
admin
2012-01-04 20:19:07
2012-01-04 20:19:07
Ed Stevens