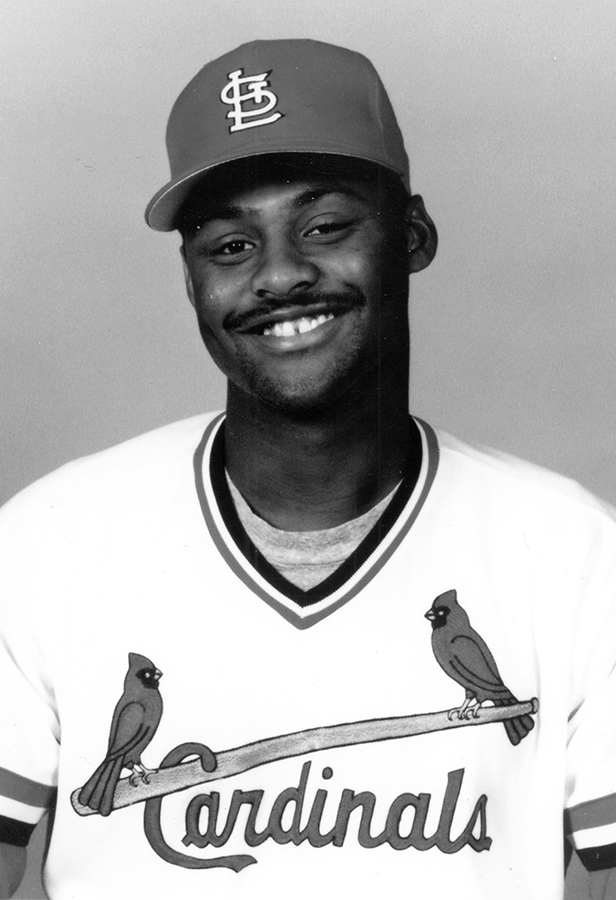 ---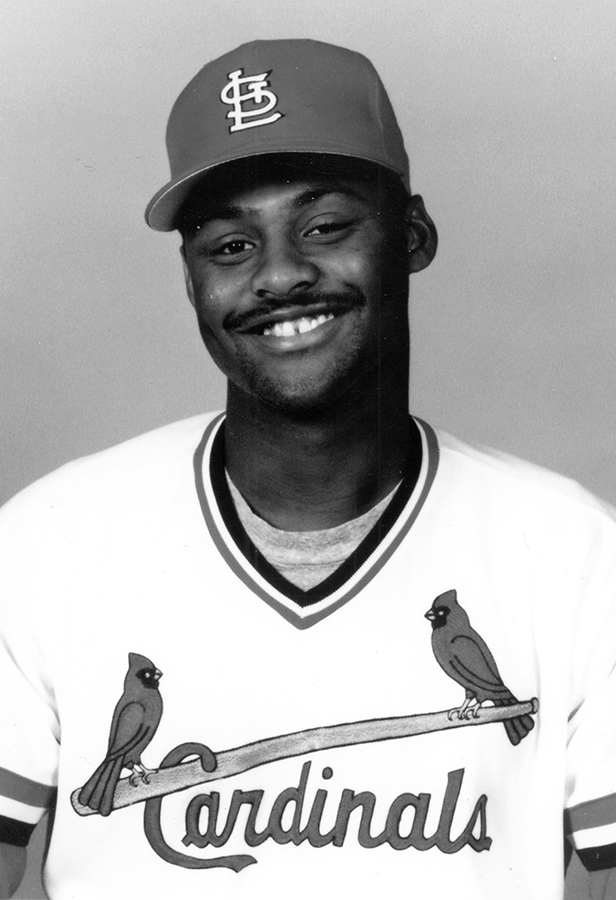 Right-hander Kenny Hill flashed the kind of stuff that made batters think twice before they came to the plate. He had a wicked split-finger fastball which made his low-to-mid-90s heater look even faster, and his hard slider was generally regarded as one of the best in baseball. Three times he won a career-best 16 games, including in the strike-shortened 1994 campaign when he tied Greg Maddux for the NL lead. But had Hill had a little luck and a healthy elbow, he might be remembered as one of the best pitchers of the 1990s instead of a coveted journeyman hurler who posted a 117-109 record in a 14-year career (1988-2001) with seven teams, most notably the Montreal Expos, Cleveland Indians, and Texas Rangers.
On December 14, 1965, Willie and Rosemary Hill welcomed their seventh of eighth children to the world, Kenneth Wade Hill. The Hill children were born in Lynn, an old industrial city of about 100,000 residents located 10 miles northeast of Boston. The elder Hill, known as "Sonny Boy," was a well-known and respected African-American baseball coach in local youth leagues, and raised his six boys with the same passion for the sport that he had. "We were just an athletic family," recalled Ken. "We all pitched and played different positions."1 Tall and agile, Ken excelled in basketball and soccer at Lynn Classical High School, but baseball was his calling. He played second base and pitched, posting a 6-2 record as a senior and leading the team to the playoffs.
After graduating in 1984 Ken attended North Adams State College (now called Massachusetts College of the Liberal Arts), a small Division III school situated in the Berkshire Hills of Western Massachusetts. Packing only about 145 pounds on his 6-foot-4 frame, Hill was initially slotted for the infield on the Trailblazers, but coach Joe Zavattaro quickly recognized the power of Hill's right arm. "He had great velocity," said Zavattaro while seeing Hill compete in a fall league.2 Nicknamed "Thrill" by his teammates, Hill helped guide the club to a then team-record 25 victories (10 losses) and to the Massachusetts State College Association title and a berth in the NCAA tournament. "When I'm out on the mound, it's all business," said Hill of his moniker. "But I guess it's also a show."3 Far removed from the rounds of big-league scouts, Hill relied on some assistance to attract their attention. Tipped off by Dick Champa, Hill's American Legion coach, Joe "Skippy" Lewis, baseball lifer and scout for the Detroit Tigers, signed the skinny undrafted teenager as an amateur free agent in 1985.
Hill began his professional baseball career with the Gastonia (North Carolina) Jets in the Class-A South Atlantic League in 1985, but lasted only a year and a half in the Tigers organization before he was sent along with first baseman Mike Laga to the St. Louis Cardinals for catcher Mike Heath. In his first full season on the Cardinals farm (1987), Hill split his time between Single- and Double-A ball, struggled as a middle reliever and spot starter (4.75 ERA in 94⅔ innings). With an unimpressive 17-22 record in three seasons in the minors, Hill surprised the Redbirds in the Florida Instructional League in 1987. "He opened every scout's eyes in Florida," said Lee Thomas, the Cardinals' director of player personnel. "If he keeps throwing the way he's how, ???? [shown?] he's a year away from the big leagues."4 Those words were prescient.
Added to the Cardinals' 40-man roster, Hill participated in his first big-league spring training in 1988. With his dream in hand's reach, Hill suffered his first injury in a career defined by them. Bothered by a pulled muscle in his rib cage, Hill was ultimately assigned to the Arkansas Travelers in the Double-A Texas League, and started the season on the DL. He overcame a 0-6 start to finish 9-9 despite an unsightly 4.92 ERA in 115⅓ innings. After whiffing 21 batters in 13 innings in his last two starts, Hill was promoted to the big leagues.5 He debuted in a blowout to Houston in the Astrodome on September 3, yielding two runs and six hits in three innings.
Hill began the 1989 season with the Louisville Redbirds in the American Association, but his first experience in Triple A was brief. The Cardinals staff was decimated by the end of spring training; starters Danny Cox and Greg Mathews suffered season-ending injuries; and southpaw Joe Magrane, who had led the NL with a 2.18 ERA in 1988, was suffering from Crohn's disease. Recalled in mid-April, Hill was thrust into the starting rotation, and became an immediate, albeit short-lived sensation. In his first appearance, he held Montreal to five hits and two runs over seven innings, and knocked in a run, to notch his first big-league victory on April 20. As part of a career-best stretch of 24⅔ scoreless innings, Hill fired a three-hit shutout and struck out nine against Los Angeles on May 4. "He looks like one of the hardest throwers in the National League," said Dodgers skipper Tommy Lasorda.6 Primarily a fastball pitcher, Hill attributed his success to two pitches and keeping hitters off balance. Said Hill, "I used to be a thrower and not a pitcher. Now I'm out there mixing my pitches well." He began throwing a split-finger fastball that he learned the previous season from former big-league reliever and then Cardinals minor-league pitching instructor Darold Knowles, and a hard slider. "I couldn't throw the slider last year," revealed Hill. "It was all over the place. Suddenly I found the release point."7 While St. Louis battled Chicago and Montreal in a tight race in the NL East, Hill hit a brick wall the last nine weeks of the season, losing nine of 10 decisions. His 33 starts were the most for a Cardinals rookie since Reggie Cleveland's 34 in 1971. He tied for the NL lead in losses (15) and paced the circuit in walks (99) while posting a 3.80 ERA in 196⅔ innings.
Hill's relationship with the Cardinals and manager Whitey Herzog soured in 1990. Slated for long relief to start the season in light of the club's offseason acquisition of southpaw John Tudor and right-hander Bryn Smith, Hill was demoted to Louisville after just three ineffective appearances. "I thought I deserved a better opportunity," said Hill angrily.8 The Cardinals GM, Dal Maxvill, was unapologetically blunt in his decision. "He was brought in because he had a good arm and all the people we had go down," said the former Cardinals infielder. "He still needs a lot of work."9 The demotion, though painful, proved productive. Working closely with Cardinals minor-league pitching coach Bruce Sutter to hone his split-finger fastball, Hill was "nearly unstoppable" with Louisville, posting a 6-1 record and 1.79 ERA in 85⅓ innings.10 He was recalled in late July when pitcher Rick Horton was released, and finished the season with a 5-6 record and a 5.49 ERA in 78⅔ innings.
While skipper Joe Torre guided the Cardinals from the cellar to a second-place finish in the NL East in his first full season with the club in 1991, Hill returned to the rotation only to battle the elbow pain that accompanied him for the remainder of his career. After a three-week stint on the DL in August, Hill fashioned an excellent September, including a steak of 24 scoreless innings, to finish with an 11-10 record and a 3.57 ERA in 181⅓ innings; he was also the third-hardest pitcher to hit in the league (7.3 hits/9 innings). With his future seemingly firmly secure in the Gateway City, Hill was unexpectedly sent to Montreal in exchange for slugger Andres Galarraga on November 25 in a trade that was panned by the press. St. Louis sportswriter Bernie Miklasz wondered why the team would exchange a "live arm" for a "dead bat" (Galarraga had batted just .219 with nine home runs).11
Hill's three-year stint in Montreal was the most productive period in his career. Described as an "emerging talent" by Expos GM Dan Duquette, Hill tossed a four-hit shutout against the Mets at Shea Stadium in his first appearance in the red, white, and blue Expos uniform.12 In his next meeting with the Mets, at Olympic Stadium in Montreal on June 8, the big 26-year-old fired a one-hit shutout. Duquette's acquisition of Hill seemed like a stroke of good fortune. While Galarraga struggled in St. Louis (10 homers and .243 batting average), a healthy Hill finally realized the success so many had predicted. He won a career-best seven consecutive decisions (in eight starts) in midsummer, including a personal-best 10-strikeout outing against San Francisco on July 10, en route to tying veteran Dennis Martinez with a club-high 16 victories, and posting a career-low 2.68 ERA in 218 innings."[Hill's] always had quality stuff," said pitching coach Joe Kerrigan, unsurprised at the hurler's success. "It was just a matter of throwing first-pitch strikes."13 Several factors contributed to Hill's season-long consistency: he was freed from the expectations in St. Louis; he established better control of his pitches, lowering his walk total to 3.1 per nine innings; and he connected with Kerrigan, whose counsel he sought well after leaving Montreal. "I see a man who is maturing," said Expos skipper Felipe Alou, who took over for Tom Runnells in mid-May. "He's always had the physical part, but now he's growing mentally."14
Hill thrived in the closely-knit Expos clubhouse, and talked shop with other pitchers, especially graybeard Martinez, 12 years his senior. In 1993 Hill got off to a blistering start, winning his first six decisions, including consecutive four-hitters. But his 6-0 record and 2.42 ERA at the end of May masked a strained right groin that had bothered him since spring training. In late June he landed on the DL and missed three weeks. Lacking the early-season power and control upon his return, Hill finished with a 9-7 slate and 3.23 ERA in 183⅔ innings.
Hill revealed a different side of himself in 1993. Typically described as stoic, quiet, private, and observant (qualities he said he learned from his father),15 a more mature and confident Hill became assertive as his stature with the club grew. Though the Expos were widely considered front-runners to win the NL East, the club's offense sputtered for much of the season. On June 25, the Expos trailed Philadelphia by 13 games. Montreal sportswriter Jeff Blair reported that Hill was among the most vocal players who criticized the small-budget Expos' failure to land a much-needed offensive threat, such as highly prized slugger Gary Sheffield whom San Diego ultimately traded to the Florida Marlins.16 Hill's laid-back demeanor off the field often clouded his intense personality, will to win, and team-oriented attitude. Liz Robbins of the Cleveland Plain Dealer characterized Hill as a "fortress, insulated with confidence and solitary purpose."17
Hill's vocal leadership was evident at the beginning of the 1994 season as the Expos, once again expected to compete for the NL East crown, got off to a horrible start (4-9). "Teams just don't respect us anymore because we're too laid back," said Hill, upset with his teammates, but also with management, which had traded away budding star and leadoff hitter Delino DeShields. "[T]he intensity is just not there."18 Unlike his team, Hill was firing on all cylinders, and won eight of his first 10 decisions. In his last start before the All-Star break, Hill tossed a sparkling five-hit shutout against San Diego for his major-league-leading 13th victory (tied with the Yankees' Jimmy Key) against just three losses, pulling the Expos to within a game of the division-leading Braves. Pitching coach Kerrigan cited Hill's "maturity, experience and understating [of his] delivery," as the reasons for his emergence as the league's best pitcher not named Greg Maddux. "[Hill] self-correct[s] himself with two or three pitches. In the last two years, it was taking six, seven or eight"19 In his first and only All-Star berth, Hill tossed two scoreless innings, issuing just a walk, in the NL's 8-7 dramatic victory on teammate Moises Alou's walk-off double in the 10th inning. With the threat of the players strike looming, Montreal went on a tear, winning 20 of its last 23 games from July 18 to August 11 to sit atop the division, a comfortable six games in front of the Braves. The strike interrupted play the next day, and eventually lasted 232 days, wiping out the entire postseason and the World Series.
The Expos and Hill were left to wonder "What if?" Hill finished with 16 victories, tied with Maddux for the NL lead, and finished a distant second in Cy Young Award voting behind Maddux, who garnered all 28 first-place votes to win his third of four straight awards. In a poll conducted that season by The Sporting News, peers ranked Hill's slider as the best among NL starters (tied with Atlanta's John Smoltz and Montreal's Jeff Fassero); only relievers Bryan Harvey and Hill's teammate Mel Rojas received more votes in the NL.20 The Expos had the best record in baseball (74-40), yet were robbed of one of the best chances to their first pennant.
The strike cast a dark shadow over baseball for almost eight months. It also confused and confounded players and owners, especially regarding the status of free agents. In light of the owners' vote in December to implement a salary cap, Hill was expected to become a restricted free agent. Highly coveted by several clubs, he signed an offer sheet from the Florida Marlins widely reported as a four-year deal worth $20 million. In ongoing negations between the Major League Players Association and owners, the salary cap was deemed unfair by the National Relations Labor Board, and the rules governing free agents were altered yet again, thereby invalidating Hill's offer sheet with the Marlins.21 Hill was eligible for salary arbitration, but not yet free agency. Unable to afford the increased salaries that were sure to come from salary arbitration, Montreal moved quickly to discard players. Over a two-day period in early April the Expos traded Hill to St. Louis for three unheralded prospects, shipped closer John Wetteland to the New York Yankees, and sent All-Star center fielder Marquis Grissom to Atlanta; two days later they lost All-Star right fielder Larry Walker to Colorado in free agency. The loss of four major contributors decimated the Expos, who fell to fifth place in 1995. Never again did Montreal challenge for the NL East crown. With dwindling attendance and absentee ownership, the franchise relocated to Washington for the 2005 season.
"[It] took a lot out of me," Hill admitted about his odyssey in 1995 which took him from Montreal to Florida, back to Montreal, to St. Louis, then to Cleveland, and finally to free agency and a multiyear contract with the Texas Rangers.22 "I had 20 million dollars on the table and that got swiped away from under my feet," he recalled. "And then I got traded to St. Louis. … [T]he atmosphere wasn't good."23
Rick Hummel, a sportswriter with the St. Louis Post-Dispatch, described Hill's short-lived reunion with the Cardinals as an "uneasy marriage" and Hill's performance a "bust."24 Hill, whose one-year contract worth approximately $4.5 million made him the highest-paid pitcher in Cardinals history, sparred in the press with GM Walt Jockety, who refused to entertain contract talks.25 "I can't say I'm excited," said Hill when asked about his return to St. Louis, a bad club mired in the cellar in the NL Central. By midseason the only question about Hill was to which team the Cardinals would send the disgruntled hurler before they lost him in free agency. Complicating matters was Hill's poor pitching. "I'm having a tough time," said the dejected hurler.26 Hill was also concerned about the grave health of his mother. After skipping a start to be with her when she had a tumor removed, Hill joined the club in Philadelphia where he was pummeled for eight runs in just 2⅓ innings on July 23.27 Four days later he was shipped to the Cleveland Indians for three prospects.
Hill joined the first-place Indians en route to their first pennant since 1954 and shored up a staff led by former Expos teammate Dennis Martinez (12-5), Charles Nagy (16-6), and Orel Hershiser (16-6). After his disastrous stint with the Cardinals (5.06 ERA), Hill was steady, though far from spectacular, winning four of five decisions and posting a 3.98 ERA in 74⅔ innings. "I didn't pitch well with St. Louis," said Hill. "I gave it up. I just wanted to go somewhere where I could get into the postseason and show what I could do."28 The Indians finished with the best record in baseball (100-44), led the majors in runs scored (840), home runs (207), and batting average (.291), and paced the AL in team ERA (3.83). The importance of Hill's acquisition was revealed in the playoffs. In his first postseason appearance, he tossed 1⅓ scoreless innings in the first game of Cleveland's three-game sweep of Boston in the ALDS. He picked up the win when Tony Pena clouted a walk-off home run in the bottom of the 13th. With Cleveland trailing two games to one in the ALCS, Hill held the Mariners to five hits over seven scoreless innings to win Game Four. "Hill pulled a poor man's Bob Gibson," mused Cleveland sportswriter Terry Pluto.29 "I went out there and pitched the way I know I'm capable of," said Hill, who threw 121 pitches.30 In Game Four of the World Series, Hill held Atlanta scoreless for 5⅓ innings before yielding a solo home run to Ryan Klesko. He was knocked out the next frame, charged with six hits and four walks in 6⅓ innings in the Indians' 5-2 loss at Jacobs Field. Atlanta clinched the title in Game Six, 1-0, behind Tom Glavine's sparkling one-hitter over eight innings. Hill faced just one batter in relief, yielding a leadoff single to former teammate Marquis Grissom in the seventh.
Finally granted free agency in the offseason, Hill was spurned by Cleveland which signed right-hander and former Cy Young Award winner Jack McDowell, and instead inked a two-year deal with Texas, which had lost its top hurler, Kenny Rogers, to the New York Yankees. Hill emerged as the ace of an unheralded staff which boasted five starters with at least 10 victories (Hill 16, Bobby Witt 16, Roger Pavlik 15, Darren Oliver 14, Kevin Gross 11) as Texas finished in first place for the first time in franchise history (dating back to its expansion in 1961 as the Washington Senators). Consistent and healthy all season, Hill recorded career bests in many categories, including wins (16 for the third time), innings (250⅔, third-most in the AL), and strikeouts (170); he also finished sixth in the Cy Young voting. On May 3 he tossed his second and last career-one hitter to defeat Detroit, 11-0, at Tiger Stadium. The next day Pavlik tossed a one-hitter (allowing only a solo home run) to beat Detroit, marking just the eighth time in big-league history that teammates tossed consecutive one-hitters. In the Rangers' four-game loss to New York in the best-of five ALDS, Hill surrendered three hits in six innings in a loss in Game Two at Yankee Stadium.
Seemingly at the top of his game, Hill's final five years in the big leagues (1997-2001) were characterized by chronic injuries and pain, stints on the disabled list, and trades and unconditional releases. Bothered by a strained right shoulder for much of 1997 and shelved for three weeks in May, Hill (5-8, 5.19 ERA) was sent to the Anaheim Angels on July 29 for catcher Jim Leyritz in a salary dump for the underachieving Rangers. Angels beat reporter Mike DiGiovanna opined that the 31-year-old Hill "appeared to be a bust," posting a 6.82 ERA in his first six starts before making a stunning turnaround and emerging "as the staff ace."31 While the Angels battled the Mariners for the AL West crown (ultimately finishing in second place), Hill made a "strong statement" with a 1.37 ERA in 46 innings in his final six starts, which included a two-hit victory over Texas, while holding opponents to a .128 batting average.32 According to pitching coach Rene Lachemann, Hill's reversal was just a matter of correcting mechanics. Hill had flattened the arm angle in his delivery because of shoulder pain, leading to an inconsistent release point and poor control. (Hill led the AL with 95 walks.)33 After the change, he was one of the hottest pitchers in the majors.
Granted free agency in November, Hill re-signed with the Angels, who committed an estimated $16 million for a three-year deal. It looked like money well spent when Hill won seven of his first ten starts through just 44 games of the 1998 season. Three weeks later, Hill was on the DL with elbow pain. He career was in jeopardy when he underwent an operation by team physician Lewis Yocum in mid-June to remove bone spurs and bone chips.34 According to sportswriter DiGiovanna, the Angels knew about Hill's problems even before they signed him, but had hoped that Hill could undergo the procedure after the 1998 season.35 Hill hurled six innings to defeat Boston on August 28 in his first appearance since surgery, but it proved to be his final win of the season.
As bad as 1998 was for Hill, 1999 might have been worse. He was placed on the DL twice, struggled as a starter, and ultimately was relegated to the bullpen in the final month of the season with a 4-11 record and an ERA approaching 5.00. The demotion set off an "ugly and controversial" reaction by Hill, who claimed that race played a role.36
The injury-prone Hill returned to the Angels to finish out his contract in 2000. In constant pain, he tinkered with his windup and delivery to relieve stress and discomfort on his arm. Sidelined for almost seven weeks for what The Sporting News called "severely torn rib-cage muscles," Hill made only 16 ineffective starts (6.52 ERA) and was given his unconditional release on August 7. He signed with the Chicago White Sox 11 days later, but made just two appearances, yielding eight earned runs in three innings, before he was released by the end of the month.
In 2001 Hill was signed and released by three different teams, Tampa Bay (for whom he made his final five appearances), Cincinnati, and Boston. After 14 seasons in the big leagues, Hill hung up his spikes. He posted a 117-109 record and 4.06 ERA in 1,973 innings. His adjusted ERA, which measures his ERA in relation to the pitcher's ballpark and the league's ERA, was 106 (above 100 is better than average). Hill was especially tough on Terry Pendleton (2-for-26), Luis Gonzalez (4-for-40), and Ken Griffey (3-for-22; but was hit hard by Jose Valentin (11-for-21), Tim Raines (11-for-20), and Mo Vaughn (13-for-25).
After his playing days, Hill settled with his wife, Lorrie, and their two children Ken Jr. and Marcus, in Southlake, a suburb of Dallas, where he resided as of 2016. He was involved in coaching his sons in youth baseball, and managing their amateur athletic profiles. A highly recruited high-school football player, Ken Jr., made national headlines on August 28, 2014, when he passed for 511 yards in his first start as quarterback for Texas A&M to break former Heisman Trophy winner Johnny Manziel's school record in a victory over the University of South Carolina.
Sources
In addition to the sources noted in this biography, the author also accessed Hill's player file and player questionnaire from the National Baseball Hall of Fame, the Encyclopedia of Minor League Baseball, Retrosheet.org, Baseball-Reference.com, the SABR Minor Leagues Database, accessed online at Baseball-Reference.com, and The Sporting News archive via Paper of Record. Special thanks to Bill Mortell for his assistance with genealogical research.
Notes
1 Liz Robbins, "Getting a New Start," Cleveland Plain Dealer, August 6, 1995.
2 Ibid.
3 Ibid.
4 The Sporting News, November 16, 1987: 54.
5 The Sporting News, August 1, 1988: 36; and September 12, 1988: 25.
6 The Sporting News, May 22, 1989: 16.
7 Ibid.
8 "Ken Hill Sent Down After Bad Outing," St. Louis Post-Dispatch, April 29, 1990: F3.
9 Rick Hummel, "Demoted Hill Thinks Cardinals Slighted Him," St. Louis Post-Dispatch, April 29, 1990: F1.
10 The Sporting News, June 18, 1990: 31.
11 Bernie Miklasz, "A Live Arm for Dead Bat? Wait and See," St. Louis Post-Dispatch, November 26, 1991: 1C.
12 Oneonta Star, November 26, 1991.
13 Joe Donnelly, "Hill's Mission: Control," New York Newsday, April 11, 1992.
14 Ibid.
15 Robbins.
16 The Sporting News. July 5, 1993: 18.
17 Robbins.
18 The Sporting News, April 25, 1994: 17.
19 The Sporting News, August 1, 1994: 19.
20 The Sporting News, July 11, 1994: 17.
21 AP, "Salary Cap's Demise Brings Confusion, Hope for Accord," St. Louis Post-Dispatch, February 4, 1995: C3.
22 Paul White, "This Ranger Is Now King of the Hill," USA Today Baseball Weekly, March 25, 1997.
23 Robbins.
24 Rick Hummel, "Hill Takes His Leave of Birds," St. Louis Post-Dispatch, July 28, 1995: D1; The Sporting News, October 16, 1995: 24.
25 The Sporting News, June 19, 1995: 24.
26 The Sporting News, July 3, 1995: 21.
27 Rick Hummel, "Phillies All Got Dumber in Slump," St. Louis Post-Dispatch, July 22, 1995: 27.
28 Associated Press, "Indians Finally Get to See the Real Hill," The Tennessean (Nashville, Tennessee), October 15, 1995: 58.
29 Terry Pluto, "Belle's Injury Tempers Indians Celebration," Cincinnati Enquirer, ???? October 15, 1995: C 5.
30 "Indians Finally Get to See the Real Hill."
31 The Sporting News, October 6, 1997: 57.
32 The Sporting News, September 22, 1997: 52.
33 The Sporting News, April 20, 1998: 20.
34 "Angels Hurler Hill Has Surgery on Elbow," Carrier-Journal (Louisville, Kentucky), June 16, 1998: D4.
35 The Sporting News, June 22, 1998: 50.
36 The Sporting News, January 10, 2000: 62.
Born
December 14, 1965 at Lynn, MA (USA)
If you can help us improve this player's biography, contact us.
https://sabr.org/sites/default/files/Hill-Ken-3129.91NBL.jpg
600
800
admin
/wp-content/uploads/2020/02/sabr_logo.png
admin
2012-01-04 20:46:05
2012-01-04 20:46:05
Ken Hill