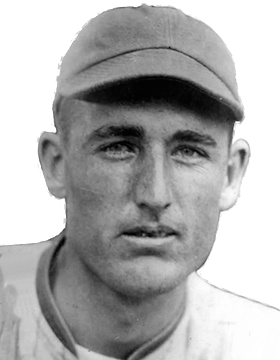 ---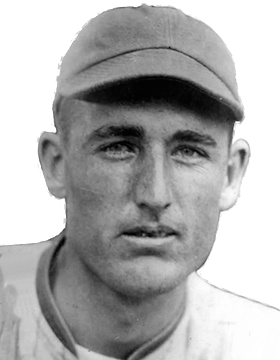 Southpaw Pat Caraway garnered national attention in his rookie season with the Chicago White Sox in 1930 for his unorthodox pitching motion. "[He has] one of the most elaborate, complete and amusing windups ever seen in the majors," mused sportswriter Hardin Burnley. "The lanky human slingshot twists himself into an intricate knot before suddenly hurling the ball with about all the variations of speed known to the game."1 George Kirksey of the United Press opined that "[w]hen Caraway winds up he seems to be tracing the design of a pretzel in the air. The motion is deceptive and confusing to batter."2 After a productive rookie campaign, Caraway got off to a 6-3 start in 1931 before batters apparently solved his whirling, Luis Tiant-like gyrations. Caraway lost 21 of his next 25 decisions en route to tying for the major-league lead in losses. He was out of the big leagues the following season.
Cecil Bradford Patrick Caraway was born on September 26, 1905, in Erath County, a sparsely populated region about 75 miles southwest of Fort Worth. His parents, William J. "Dock" and Ara Mae (Wilson) Caraway, married around 1899 and raised four children, Cressie, Walter, Pat, and Raymond. Like most of his neighbors, the elder Caraway was a farmer and cattle rancher. The family later moved to Gordon, a small town of about 500 people in adjacent Palo Pinto County, where Pat, who was also called Cecil Pat, attended elementary and high school.
Little is known about Caraway's early life and his introduction to baseball. His first foray into the professional ranks seems to be in 1926 when he participated in spring training with the Wichita Falls (Texas) Spudders in the Class A Texas League.3 Caraway was eventually farmed out to the Paris Bearcats of the Class D Texas League; however it is doubtful that he was still with the club when the regular season began.
In a questionnaire from the Baseball Hall of Fame, Caraway claimed 1927 was his first year of professional baseball, when he participated in spring training with the Terre Haute (Indiana) Tots of the Class B Illinois-Indiana-Iowa (Three-I) League.4 Manager Bob Wells sent the green hurler to the Rock Island (Illinois) Islanders in the Class D Mississippi Valley League, where the southpaw posted a 7-8 record and logged 147 innings.
Almost 1,000 miles from home, and pining for the red dirt of North Texas, the 22-year-old was back in the Lone Star State in 1928. Although most references to Caraway's career have no pitching record for 1928, all evidence points to him as a member of the Amarillo Texans of the Class A Western League.5
When Amarillo folded after the 1928 season, Caraway landed on the Western League's Topeka Jayhawks, where he blossomed into one of the circuit's best hurlers. He opened the season with 26 straight innings without allowing an earned run. He earned the praise of sportswriter Arthur Conklin, who predicted that the 6-foot-4, 165-pound portsider "will be in the big show next year," and claimed that Caraway was "just as good as [pitcher] Bill Walker," whom the Denver Bears had sold for $25,000 to the New York Giants the previous season.6 By midseason, scouts were hot on Caraway's trial, but most echoed the sentiments of Giants scout Dick Kinsella who felt Caraway lacked a heater to succeed in the majors. The White Sox, seemingly in perpetual need of pitchers, took a chance by purchasing Caraway at the end of July for a reported $6,500, probably on the recommendation of team scout Charlie Stis.7 Perhaps energized by his chance to pitch in the majors, Caraway tossed what one paper described as "the best exhibition of twirling seen here in some time," an 18-inning complete-game victory with 13 punchouts against Denver on August 16.8 For the 75-85 Jayhawks, Caraway posted a misleading 19-17 record while pacing the league in innings (305) and strikeouts (159).
In 1930 Caraway joined the White Sox at their spring-training facility at St. Mary's College in San Antonio. Since the suspension of the eight Black Sox in September 1920 and their eventual lifetime ban by Commissioner Kenesaw Mountain Landis, the White Sox had finished in the second division of the eight-team league every season, including a dismal 59-93 and the worst winning percentage (.388) in franchise history in 1929. Chicago sportswriter Ed Burns opined that White Sox teams' "lack of that thing they call morals" had led to recent poor campaigns, but detected a glimmer of hope in new manager Donie Bush, whom he described "the type of man President Charles A. Comiskey has been seeking for a number of years to run his club."9 Known as a disciplinarian, Bush had led the Pittsburgh Pirates to the 1927 NL pennant, but had also clashed with players, most notably star Kiki Cuyler, whom he had benched for most of the last seven weeks of the season and the World Series against the New York Yankees.
Caraway and a 25-year-old right-handed prospect, Vic Frazier, coming off a 16-8 record with Dallas in the Class A Texas League, vied for a spot on the White Sox staff whose trio of hurlers, Tommy Thomas (14-18), Ted Lyons (14-20), and 40-year-old Red Faber (13-13) seemed mediocre at best in 1929. Ed Burns didn't expect much from the "lank and eccentric" Caraway, but noted that "his freak delivery will be counted on without giving the boys too much chance to get on his stuff."10 Slated for bullpen duty to start the season, Caraway debuted on April 19, relieving Faber and pitching the final two innings, yielding two hits and one run to the St. Louis Browns. While Faber (8-13) and Thomas (5-13) struggled with injuries and ineffectiveness in 1930, Caraway got the chance to start beginning in May. His four-hit, 4-1 complete-game victory over Washington improved his record to 6-2 on July 26. After losing his next five starts, Caraway ended the White Sox' 6-19 skid by tossing an 11-inning complete game to defeat Boston at Fenway Park in the second game of a doubleheader on August 24. Five days later, Caraway baffled Cleveland with his corkscrew delivery in a commanding 3-0 shutout at League Park. In arguably the best-pitched game in the AL that season, Caraway limited the Indians to just three hits over 13 innings and stroked a double off the right-field wall to drive in Bud Clancy for the first run of the game. "[F]or a young man just starting out in the world," mused Irving Vaughn of the Chicago Tribune, Caraway "is progressing rapidly."11 While the offensive surge continued throughout baseball (AL teams averaged a record 5.41 runs per game), the White Sox limped to another seventh-place finish (62-92). Caraway emerged as the club's best option after Lyons (22-15), finishing with a 10-10 record and 3.86 ERA in 193⅓ innings.
Widely hailed as the White Sox' "surprise" pitcher of 1930, Caraway began his second season with high expectations.12 Skipper Donie Bush, who described Caraway as "the most unusual pitcher I've ever seen," boldly predicted that he would be "one of the best" on the club.13 After struggling in his season debut (15 hits and five earned runs in an 8⅓-inning no-decision against Cleveland), Caraway seemed to fulfill his promise by notching six complete-game victories in his next nine starts, including two four-hitters and two-five hitters, and a tough-luck three-hit loss to Washington. Sportswriter George Kirksey praised Caraway, who boasted a 6-3 record and 2.11 ERA at the end of May, as one of "the foremost pitchers in the American League."14 Irving Vaughn waxed poetically that Caraway was "the only member of the Sox staff who deserves to be rated as a pitcher. He stands as the sole survivor of what six weeks ago was proclaimed a choice collection of moundworkers."15
Kirksey and Vaughn must have rued those pronouncements, as Caraway proceeded to suffer one of the worst stretches any big leaguer had ever experienced. Over his next 41 appearances of the season, including 22 starts, Caraway posted an unfathomable 8.60 ERA in 134 innings and lost 21 of 25 decisions. "He was banged about so consistently," wrote Irving Vaughn in the wake of Caraway's disastrous outing against Boston (13 hits and 11 runs in 4⅔ innings) on July 23, "that some of the boys got the ideas that Pat wasn't trying."16 Ed Burns reported that Bush was "shouting at Caraway with great gusto and many gestures" during that contest.17 Three days later, Caraway was hammered for seven hits and 13 runs (10 earned) and walked eight in just two innings in a 22-5 loss to New York at Yankee Stadium. While Caraway denied any claim that he was indifferent to his pitching woes, the team teetered on the verge of implosion. The Chicago Tribune reported that Bush was apparently on the brink of resigning when the frugal Comiskey refused to call up pitchers to an injury-riddled staff that had been reduced to five active hurlers in late July, thus forcing Bush to pitch Caraway, who was obviously overworked and reduced, in the words of Irving Vaughn, to the "status of a pitcher who couldn't win to save his shirt."18 Caraway's season matched that of the White Sox, who finished with the worst winning percentage in franchise history (56-97, .366), landing in the cellar for just the second time. The tall Texan appeared in 51 games (third-most in the league), won 10 games, and tied Sam Gray of the St. Louis Browns with the most losses in the big leagues (24). His 6.22 ERA in 222 innings was easily the highest in the majors, more than a run worse than that of the Boston Braves' Hod Lisenbee (5.19). But Caraway had company on a staff that produced the worst ERA (5.04) in baseball. Vic Frazier (13-15, 4.46), Tommy Thomas (10-14, 4.73), and Caraway became the first trio of pitchers in baseball history to surrender more than 150 runs each (499 runs, of which 402 were earned).
For all of Caraway's struggles on the mound, he seemed to be generally well-liked by his teammates. "He bumbled homely philosophy," wrote the Tribune's Ed Burns, "and told quaint things about himself and his Texas neighbors."19 Stories abound of Caraway suffering from homesickness as a rookie at the White Sox' spring training facility in San Antonio and asking his manager for permission to see his parents and cows; other tales focused on Caraway's quail-hunting exploits with a flashlight. The stories might have had a kernel of truth, but were probably apocryphal, concocted to endear him to the Chicago audience, for whom Texas seemed more like a foreign country than another state. All of the losses in 1931 didn't bother Caraway too much. One day after tossing a five-hitter to defeat St. Louis in Comiskey Park on August 9, he married Illinois native Harriet Christensen.
Notwithstanding the White Sox' pitching woes in 1931, sportswriter Frederick G. Lieb predicted that the South Siders "should show the most improvement" in the AL for the 1932 season, and pointed to their pitching staff as an "advantage."20 It was a new era for the White Sox, whose founding owner, Charles Comiskey had died the previous October at the age of 72, less than two weeks after replacing the exasperated Bush with Lew Fonseca as skipper. J. Lewis Comiskey, the "Old Roman's" only child, who had worked for the team since 1910, assumed ownership of the club, but the immediate results were the same. The White Sox sank to yet another new low (49-102) but escaped the cellar owing to Boston's 43-111 debacle. A seemingly rejuvenated Caraway tossed a five-hitter to defeat Cleveland in his season debut before the troubles from the previous season resurfaced. In mid-July Chicago sold Caraway (2-6, 6.82) to Buffalo in the Double-A International League, where he fared better (2-5, 3.89 ERA) as a spot starter and reliever.
Caraway's end in Organized Baseball came quickly. Bothered by a sore arm in 1934, he logged just 15 innings for Buffalo and lost all five decisions. Minneapolis sportswriter Halsey Hall reported that the 28-year-old "stem-winding southpaw" had supposedly "fully recovered from a sore wing" and was expected to land a spot in 1935 with the Minneapolis Millers, skippered by Donie Bush.21 Caraway's reunion with his former manager did not last long. He was released in spring training and ultimately returned to Texas where he made four appearances with San Antonio and Tulsa in the Texas League.
In parts of three seasons in the majors, Caraway posted a 22-40 record and 5.35 ERA in 478 innings. Eight decades after Caraway's career ended, he may best be remembered for an obscure feat. In his second big-league start, on May 26, 1930, he picked up the loss against Cleveland, yielding nine hits and four runs in six innings. Among his five strikeouts were two of Joe Sewell, easily the most difficult batter to strike out in major-league history. (Sewell whiffed just 114 times in 7,132 at-bats in his 14-year career, 1920-1933). Caraway's two punchouts were the only whiffs Sewell suffered in his last 364 at-bats of the 1930 season, and the second of two times he fanned twice in a game in his career. (The first time was in 1923.)
Caraway and his wife, Harriett, lived in El Paso for most of the rest of their lives. Pat held a number of jobs for the Texas and Pacific Railroad, including as a carman, fireman, and engineer, before retiring after 30 years of service.
On June 9, 1974, Pat Caraway died at the age of 68 in Southwestern General Hospital in El Paso. According to his death certificate, the causes were gastric hemorrhage and cirrhosis of the liver. He was buried in Gordon Cemetery. Harriet, his wife of 42 years, died in 1997.
Sources
In addition to the sources noted in this biography, the author also consulted Caraway's player file and player questionnaire from the National Baseball Hall of Fame, the Encyclopedia of Minor League Baseball, Retrosheet.org, Baseball-Reference.com, Bill Lee's The Baseball Necrology, the SABR Minor Leagues Database, accessed online at Baseball-Reference.com, The Sporting News archive via Paper of Record, and Ancestry.com.
Notes
Full Name
Cecil Bradford Patrick Caraway
Born
September 26, 1905 at Erath County, TX (USA)
Died
June 9, 1974 at El Paso, TX (USA)
If you can help us improve this player's biography, contact us.
http://sabr.org/sites/default/files/CarawayPat_0.jpg
600
800
admin
/wp-content/uploads/2020/02/sabr_logo.png
admin
2016-04-12 19:03:19
2016-04-12 19:03:19
Pat Caraway