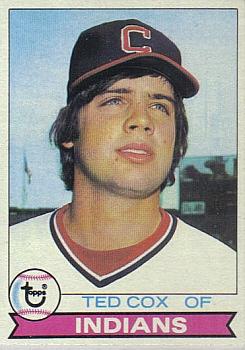 ---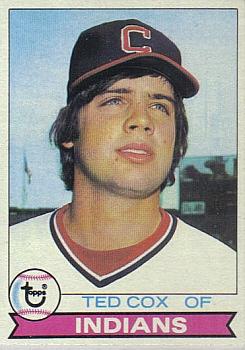 Since major-league baseball began, no player has ever enjoyed a debut to match Ted Cox's. In every one of his first six at-bats, he got a base hit. Other players have made a hit in their first time at bat. Some of the greatest hitters of all time took a long time to get established.
The record Cox broke had been set by Washington Senator Cecil Travis on May 16, 1933. Travis reached on an infield single, then singled to center field three times in succession. His fifth time up, he reached first on an error by the second baseman. He singled to left in the 10th inning, then finally grounded out back to the pitcher leading off the bottom of the 12th.Travis was 5-for-7, with base hits his first four times up.
Darl DeVault reports that three prior major leaguers each had four base hits in their first game: Mack Jones, Willie McCovey, and Casey Stengel.1
Willie Mays was 0-for-12 over his first dozen at-bats. Finally, in his third game, he hit a home run off Warren Spahn, but he was 1-for-26 through his first seven games. After his first two games, Rogers Hornsby was 0-for-6. Shoeless Joe Jackson hit .130 in his first five games.
Ted Cox's major-league debut was on September 18, 1977. Left-hander Mike Flanagan started for the Orioles in a game at Baltimore's Memorial Stadium. The right-handed Cox was the DH for Boston, batting second in the order ahead of slugger Jim Rice and Carl Yastrzemski.
Cox had enjoyed a very good year with the Triple-A Pawtucket Red Sox, batting .334 in 95 games — he'd missed seven weeks with a severe hamstring pull in June — with 14 homers and 81 runs batted in. In the eight games of the International League playoffs, which the PawSox lost to Charleston, he had hit .379 with three homers and 10 RBIs. Once they were eliminated, Cox had been brought up from the PawSox on September 16, joining the team in Baltimore.
With Dwight Evans out for the remainder of the season, Red Sox manager Don Zimmer moved Rice to right field and inserted Cox at DH. More than 51,000 fans thronged the ballpark for the Sunday afternoon game, which featured a tribute to Brooks Robinson, who had played his last game about a month earlier, capping a 23-year playing career for the O's.
The Red Sox were in third place 4½ games behind the league-leading Yankees. Baltimore was in second place, two games ahead of Boston. With only 14 days remaining in the regular season, every game counted.
Zimmer admitted he hadn't been impressed with Cox before the '77 season. "I saw him for two years in the Instructional League, and I really didn't like him. Neither did many other people in our organization. But this year he came in streamlined. He had taken off 15 to 20 pounds and had shed that baby fat he had. He had a great spring."2
Rick Burleson singled to lead off the game for the Red Sox. Cox singled to left field, "a tweener that slithered by [third baseman] Doug DeCinces and [shortstop] Mark Belanger."3As per custom, time was called and he was presented the ball as a keepsake. The Red Sox scored once in the inning, Burleson coming around to score on a single by Yaz.
In his second at-bat, Cox walked to lead off the third. He advanced one base at a time on a single and two groundouts. It was his first run scored in the major leagues.
He singled to left again off Flanagan in the fifth, scoring three batters later on a single by Carlton Fisk. The score was tied, 4-4, after five innings. Scott McGregor had taken over pitching duties for Earl Weaver's Orioles.
In the top of the sixth, Fred Lynn doubled, sandwiched in between two outs. Burleson singled, driving in Lynn. Cox stepped into the batter's box. Burleson stole second base. Cox singled to center field, driving in Burleson — his first RBI..
The Red Sox held the 6-4 lead into the top of the ninth. Facing McGregor, Cox hit a ball off the wall in right field, missing a home run by only a few inches, but hustling and sliding headfirst into second base for a double. Two batters later, he scored on Yastrzemski's sacrifice fly, for the seventh run in what became a 10-4 win for the Red Sox.
"Four hits in a week is a lot for most rookies," wrote Larry Whiteside in the Boston Globe. "I didn't even know I was going to be in there today," said Cox, "until I came to the park and saw the lineup. Four hits? I was just hoping to get one."4 He added, "It feels good to be here, but frankly I still don't know where I'm at. The first hit was the big one. It helped me relax. After that, I was just up there trying to make contact. That's mostly what I am, a contact hitter."5
Having just come up from the minors, Cox hadn't really been prepared. He told Leigh Montville, "I've had to sort of scrounge around for equipment. I didn't bring anything with me. You know how it is in the minors, you go through the whole season with one pair of underwear."6 The bat he had used was one he borrowed from Butch Hobson. So were the cleats. "I've always been able to hit," he said, "but this? I didn't expect anything like this at all. I still can't figure it out." He'd tried to telephone his parents after the game, but couldn't get through. Everyone else was calling them.7
In a 2014 interview, Cox said, "If you do not get to study the pitchers you have to rely on your eyesight to pick up the pitch, reflexes, and swift reaction time swinging your bat with that practiced hand-eye coordination needed to make contact and drive the ball into the outfield. I was relying on pure instinct in that first game."8
Brooks Robinson, the veteran third baseman for the Orioles, had been one of Cox's heroes. He was honored when Robinson visited with him after the game. "Brooks Robinson came over to the clubhouse after the game to congratulate me on my fast start," Cox said. "It was a day of big thrills, but I almost passed out when he shook my hand, wished me luck and playfully thanked me for 'ruining his big day'."9
Cox's second game was at Fenway Park the next day, against the New York Yankees. Ed Figueroa was the New York pitcher, The Yankees scored once in the top of the first. Burleson led off the bottom of the inning with a single to center. Cox came up next and singled to right field. Two batters later, Carl Yastrzemski tied the score with a single, but Cox was left stranded on third. His teammates, he said, started giving him the silent treatment in the dugout, not wanting to jinx his streak.10 The crowd at Fenway cheered him wildly, and he "looped a single into shallow right-center" in the bottom of the third.11 He scored on a three-run homer by Carlton Fisk.
When Cox came to bat the third time, everyone in the park who could read the scoreboard or had it explained to them knew that Cox had set a major-league record by getting a base hit in each of his first six at-bats. He got a standing ovation both before — and after — he grounded out to first base, unassisted. His fourth time up he flied out to center. The Red Sox won, 6-3.
Cox was 1-for-4 in his third game and 0-for-5 in his fourth. He played in 13 games that first season, including six more multi-hit games before the season was done, finishing with a .362 batting average for a team in a pennant race. His first (and only) home run came off Detroit's Milt Wilcox on September 24.
Over the 13-game stretch in which Cox played, the Red Sox were 10-3. It was enough to bring them to second place in the AL East, 2 ½ games behind the Yankees and tied with the Orioles with identical 97-64 records.
Cox then played a half season of winter league ball in Bayamon, Puerto Rico.
William Ted Cox was born in Oklahoma City on January 24, 1955. His father, William "Virgil" Cox, was a warehouse manager for the Macklanburg Duncan Company in Oklahoma City, a firm that specialized in building products. His mother Ernestine Cox worked as a secretary for Mid-Del Schools in Midwest City, Oklahoma. The couple had two children, Ted and his sister Luana, later Luana Albright of Asheville.
The whole family pitched in to help out with sports. Ted's father helped coach his Little League teams. His mother took him to practices when Ted started playing sports at age 7. She "made sure he made it to football and basketball practices before he settled on baseball" in his senior year, playing for the Midwest City High School Bombers. Luana kept score for his youth league team until Ted was in junior high.12
Ted played shortstop and gave particular credit to Bomber coach Charles Lodes. "Coach Lodes was very influential in my baseball development, getting me the exposure to scouts that helped me be drafted No. 1 by the Boston Red Sox."13
Cox stood 6-feet-3 and was listed at 195 pounds. He was right-handed.
As a junior at Midwest City High School, Cox had been named an All-American. At age 18, Cox was drafted with a first-round selection by the Boston Red Sox (the 17th overall pick) in the June 1973 amateur draft. (Fred Lynn was Boston's second-round pick) Assigned to the Low-A Elmira Pioneers of the New York-Penn League, he played shortstop in 58 games, batting .293 with 24 RBIs. He did not homer that first year.
In March 1974, Cox married Debbie Pulliam. They remained married for 46 years until Ted's death in March 2020.
Cox played the full 1973 season for the Winter Haven Red Sox in the Class-A Florida State League. His average suffered at the somewhat higher level; in 103 games, he hit just .244, homered six times and drove in 39 runs. That fall he played in the Florida Instructional League.
It was the following year — 1975 — that he turned things around. Still playing Class-A ball, now positioned at third base, for the Winston-Salem Red Sox (Carolina League), Cox got into 137 games. He hit .305 with 10 homers and 80 RBIs. In order to protect their rights, the Red Sox added him to the major-league roster.
In 1976, Cox advanced to the Bristol (CT) Red Sox in the AA Eastern League. In 110 games, all but one at third base, he hit for a .278 average with 53 runs batted in and three homers. The Red Sox thought they might lose him in the minor-league draft after the season, but did not.
He climbed another rung on the ladder, playing for the Pawtucket Red Sox in 1977. In spring training, he'd received encouragement from none other than Ted Williams, who told him, "Kid, don't ever change that swing. It's a natural."14
After Cox's passing, his son Billy said, "He really enjoyed coming up through the whole Boston farm system. He got to brag quite a bit that he was coached by Ted Williams."15
Starting in 1974, Williams had seen Cox each fall at the Florida Instructional League. "Williams liked to hang out at the batting cage observing our swings, sometimes making really loud comments over the background noise. [He] showed me and strongly suggested I try a couple of things. Those tips certainly helped as I saw constant improvement in my ability to drive the ball into the outfield."16
In the Triple-A International League, he excelled, establishing career marks in batting average, home runs, and a team-leading RBI. This despite missing seven weeks with a hamstring injury in midseason. He'd played in 11 games at first base, but primarily played third. He was named All-Star third baseman of the league, and voted the league's Most Valuable Player. Manager Joe Morgan's team in Pawtucket made it to the final round of the playoffs, but was swept by Charleston and Cox was thus free to be called up to Boston.
The winter following his sensational debut with the Red Sox, Cox played for the Leones de Escogido, leading the Dominican League with a.320 batting average.17
The problem was that there really wasn't a position for him to readily claim on the 1978 Red Sox with Butch Hobson at third base and George Scott at first. As early as October 1977, manager Don Zimmer was already talking about Cox's trade value.18And, frankly, noted the Boston Globe's Bob Ryan, Cox's fielding was "a big disappointment."19 His career minor-league fielding percentage was .933. He was never fleet afoot.
His agent, Tony Pennacchia, said in February that Cox did not want to return to the minors in 1978.20 At the very beginning of the month, there were rumors of a trade that might deal Cox to Cleveland for pitcher Dennis Eckersley. Ryan was not overwhelmed by Cox's talent, calling him "a decent prospect who had one good year in a watered-down Triple A league. . . He does, in fact, have things to learn."21 There was also some concern that Cox had proven "injury-prone" throughout his five years in the Sox system.22
Cox joined the Red Sox for spring training and on March 30 was indeed dealt to the Indians with three others (Bo Diaz, Mike Paxton, and Rick Wise) for Eckersley and catcher Fred Kendall. The Indians saw Cox as the "key man" in the deal, "the big man the Indians wanted for a star like Eckersley."23
In the immediate aftermath of the deal, Cox looked back on his time with the Red Sox, and "found out I was just a piece of merchandise." When he'd first arrived at Winter Haven, he recalled, they really hadn't had a plan for him. His first day there, "I asked one of the coaches to hit me some ground balls. He wanted to know if he should hit them to third, first or where. They didn't even know where I'd be playing. You think I didn't get the hint?"24
The trade spared Cox from having to return to the minors and he played the next three seasons in the major leagues.
In 1978 and 1979, Cox played for the Indians. He played in 82 games in 1978 but got off to a very slow start, batting only .179 at the end of May, primarily playing left field. Before the following season, he called it "the most uncomfortable, frustrating season I ever spent. I didn't know the guys on the club and I never knew where I stood. I had never played the outfield before, not even in the little leagues. If it meant playing every day, I was willing to learn, but I felt out of place." He added, "The only time I ever really felt comfortable was when Buddy Bell got hurt and I played 14 straight games at third base, I hit in nine games in a row."25 During that stretch August 1-13, he boosted his average from .217 to .240. When the season ended, he had hit .233 with just 19 RBIs.
Pawtucket's Joe Morgan offered some advice from afar. "Don't give up on Ted Cox. He's the greatest clutch hitter I ever saw. You have to put him in the lineup and leave him there. Don't shuffle him in and out."26
Cox played winter ball in Puerto Rico and led the league with a .320 average.27
In terms of where he played, Cox's second season with the Indians was divided. Bell had been traded to the Rangers for Toby Harrah, and Harrah got most of the playing time at third. From Opening Day through the end of April, Cox played left field. For the rest of the season, he mostly played third base but was second fiddle to Harrah. Again, he started slowly, but he was not used consistently, even though writers such as the Plain Dealer's Bob Dolgan noted in early August that when Cox started at third base, the Indians had won 18 of 26 games.28 He did have a number of foot problems during the course of the season. (He had surgery to remove some bunions in early October.) By season's end he wound up with a .212 average (in 208 plate appearances over 78 games). He homered four times and drove in 22 runs, one of them on a pinch-hit single in the bottom of the ninth on June 16 that won the game over the Mariners, 4-3. His on-base percentage in the two years with the Indians was .279.
At baseball's winter meetings in early December, the Indians sent him to the Seattle Mariners for Rafael Vasquez, minor leaguer Rob Pietroburgo, and a player to be named later (Bud Anderson). He was traded, Terry Pluto wrote, unfairly to all concerned, "for a pair of non-entities, whose last names no one can spell."29 The Indians had been platooning him for two years and GM Gabe Paul said that Cox could benefit by going someplace he could play regularly, but Paul also suggested that Cox's oft-uttered complaints about not getting more playing time didn't endear him to the Indians front office: "Ted has to go out and win a job on the field, not with his mouth." For his part, Cox acknowledged, "I guess I didn't handle the Cleveland situation very well."30
For the 1980 Mariners, Cox had his best season in the major leagues, sharing third-base duties with Bill Stein and Dave Edler (Cox played more than the other two, appearing in 83 games—all but three of them at third base). He nearly kicked off the season with an Opening Day home run, but the ball he hit struck a speaker wire in the Kingdome and fell back onto the field for a double.31 He batted .243 (.295 OBP) and drove in 23 runs. Three of the runs came all at once, on a three-run homer in the ninth inning of a 3-1 win in Baltimore on June 20. The seventh-place team's batting average was .248. Over the winter, Cox had some surgery on the ligaments of his right elbow. That put him at a bit of a disadvantage for spring training in 1981. Manny Castillo, acquired late in October 1980, wound up with most of the work at third base.
In July 1980, Cox and his wife welcomed their first child, a son they named Joey.
Near the end of 1981 spring training, the Mariners placed him on waivers on March 26 for the purpose of giving him his outright release. They then re-signed him on April 7 to a Spokane (PCL) contract.32 He appeared in 25 games, hitting only .149. On May 28, he was released.
Cox hooked on with the Knoxville Blue Jays of the Double-A Southern League, a Toronto affiliate. For Knoxville, he played in 59 games and hit 11 homers with 50 RBIs, batting a team-leading .306. He earned himself another look in the majors and on September 9 signed as a free agent with the Toronto Blue Jays. He pinch-hit that day, drew a walk, and scored. He went 2-for-3 with a pair of doubles on the 10th and acquitted himself well over the 16 games he played for the Blue Jays, batting an even .300 with a couple of home runs and nine RBIs.
That was his last time in American professional baseball, however. In 1982, he was released by the Blue Jays late in spring training. He played in the Mexican League for the Diablos Rojos of Mexico City, then retired from the game. Ted's son Billy recalls, "He did well, but I do not have any statistics. I know he hit more than one home run because they would pass a hat through the stands for tips for the player when they hit a home run. It was a fun tradition."33
After his playing career, Cox worked for a couple of years at Midwest City High School. He coached some American Legion baseball teams in the 1980s with Doug Weese. In 1984, he also worked with Charles Lodes, his coach and mentor with the Bombers, when Lodes was coach at Oklahoma City University.
In 1985 he built, managed and served as hitting instructor for Grand Slam USA South, a batting-cage and infield-practice facility in South Oklahoma City. In 1988 he was a member of the undefeated Steele's Silver Bullets slow-pitch softball team, which played in 44 states and Canada, logging some 19,000 miles.34 In the 1990s he returned to Midwest City High School to help coach baseball teams. One of his students was A.J. Hinch, a 1992 Midwest City graduate. Other players he helped coach include Mike Gundy, Mitch Simons, Ryan Budde, Matt Roney, and Jeremy McBryde.
In 1997 he was selected the baseball director for the United States Specialty Sports Association. He was a national committee member and consulted with several other state directors, helping them get the program started in their states.
As the 20th century concluded, he was named as shortstop on the Oklahoma All-Century High School Baseball team.
On March 11, 2020, Ted Cox died of multiple myeloma after a three-month battle, just a few days after entering Hospice Quality Care in Midwest City, Oklahoma. He was surrounded by family, survived by his wife Debbie and their sons Joseph "Joey" Cox (39, owner of a commercial kitchen exhaust cleaning company) and William Ted "Billy" Cox (33, a Shelter Insurance agent who played college football at Pittsburg State University). His mother survived him as well. He had two grandsons, Carter and Cole. A godson, Milen Darby, his wife and five children also survived him.
The splash Ted Cox made breaking into the big leagues has been marveled at by a few generations of Red Sox fans and others who follow baseball. After the six consecutive base hits, he had said, "You always dream that maybe you'll come into the major leagues and hit a home run the first time at bat or something. But this? It's more than a dream. You couldn't even think of something like this."35
"His record was a big thing. We talked about that a lot," Billy Cox said. "He was very proud of that."36 And justifiably so.
Acknowledgments
This biography was reviewed by Andrew Sharp and Norman Macht and fact-checked by Terry Bohn.
Sources
In addition to the sources cited in the Notes, the author also consulted Baseball-Reference.com, Retrosheet.org, the Encyclopedia of Minor League Baseball, and the Ted Cox player file at the National Baseball Hall of Fame. Details of Cox's family background, and his career after baseball were provided in March 2020 by son Billy Cox in response to questions posed by the author. Thanks to Billy Cox, and those family members and friends who helped him compile the information requested.
Notes
1 Darl DeVault, "Ted Cox — A Major League Record Holder," baseball-almanac.com, https://www.baseball-almanac.com/articles/tedcox.shtml. Accessed December 26, 2019. Mack was 4-for-5 in his 1961 debut. In 1959, McCovey had been 4-for-4 in his first game, but struck out his first time up in his second game. Back in 1912, Stengel had likewise been 4-for-4 in his first game, but grounded out third to first leading off in his second game.
2 Red Sox Notebook, "Cox Makes Hot Debut," Boston Globe, September 19, 1977: 24.
3 Bob Ryan, "Red Sox Refuse to Pack It In, Finally Jump on Orioles, 10-4," Boston Globe, September 19, 1977: 21.
4Larry Whiteside, "Cox Finds Sox Fit," Boston Globe, September 19, 1977: 22.
5 Larry Whiteside, "Cox Finds Sox Fit."
6 Leigh Montville, "Truth May Be Stranger than Fiction, But This is Ridiculous," Boston Globe, September 20, 1977: 24.
7 Leigh Montville. A later, questionable, note in the December 30 Globe informed readers that Cox had accomplished his feat "wearing Butch Hobson's jock." See "Secret Information," Boston Globe, December 30, 1977: 39.
8 Darl DeVault.
9 Darl DeVault.
10 Darl DeVault.
11 Dave O'Hara, Associated Press, "Fisk's 3-Run Homer Lifts Sox Over Yanks," Mobile Register, September 20, 1977: 24.
12Ted Cox background information presented the author by Billy Cox on March 15, 2020.
13 Ted Cox background information.
14 Cleveland Indians press release, undated but clearly from the spring of 1979. The press release is the Ted Cox player file at the National Baseball Hall of Fame.
15Associated Press, "Ted Cox, ex-Red Sox player with hits in 1st 6 at-bats, dies at 65," ESPN.com, March 13, 2020. https://www.espn.com/mlb/story/_/id/28899492/ted-cox-ex-red-sox-player-h…
16 Ted Cox background information.
17 Cleveland Indians press release.
18 "Don Zimmer: 'I Will Continue to Manage My Way…We Need Another Starter; Cox Has Good Trade Value," Boston Herald, October 9, 1977: 38.
19 Bob Ryan, "If Cox Has 'Nothing to Prove," Let Him Prove It," Boston Globe, February 12, 1978: 32.
20 Will McDonough, "Slusher Says One Thing on Salaries, Survey Says Another," Boston Globe, February 1, 1978: 57. See also Tim Horgan, "Cox' Attorney: Sox-Tribe Deal Makes Sense," Boston Herald, February 6, 1978: 21.
21 Bob Ryan, "If Cox Has 'Nothing to Prove," Let Him Prove It." Because the majors had expanded, adding Toronto and Seattle, the quality of play in the IL was diminished.
22 Tim Horgan, "Tribe Wants Cox…and More," Boston Herald, March 15, 1978: 27.
23 Terry Pluto, "Tribe Trades Cox for Pitching," Plain Dealer (Cleveland), December 7, 1979:1-F.
24 Gerry Finn, "Cox Still Searching for Golden Opportunity," Springfield Union (Springfield, Massachusetts), April 11, 1978: 19.
25 Cleveland Indians press release.
26 Dan Coughlin, "Batting Around," Plain Dealer, October 5, 1978: 92.
27 Dan Coughlin, "From Dazzling to Dubious," Plain Dealer, March 2, 1979: 25.
28 Bob Dolgan, "Cox at Third, Harrah at Short," Plain Dealer, August 7, 1979: 31.
29 Terry Pluto. The trade occurred on December 6, 1979.
30 Terry Pluto.
31 Hy Zimmerman, "22,588 Watch Mariners Overcome Blue Jays, 8-6," Seattle Daily Times, April 10, 1980: 21.
32 Hy Zimmerman, "'Ugly Duckling' to Start as Catcher; M's Lineup set," Seattle Daily Times, April 6, 1981: 43.
33 Billy Cox, email to author, March 15, 2020.
34 Billy Cox, email to author, March 15, 2020.
35 San Gazdziak, "Obituary: Ted Cox (1955-2020), RIPBaseball, March 12, 2020. https://ripbaseball.com/2020/03/12/obituary-ted-cox-1955-2020/
36"Ted Cox, ex-Red Sox player with hits in 1st 6 at-bats, dies at 65."
Born
January 24, 1955 at Oklahoma City, OK (USA)
Died
March 11, 2020 at Oklahoma City, OK (USA)
If you can help us improve this player's biography, contact us.
https://sabr.org/sites/default/files/CoxTed.jpg
600
800
admin
/wp-content/uploads/2020/02/sabr_logo.png
admin
2012-01-04 20:39:56
2022-04-04 13:52:10
Ted Cox