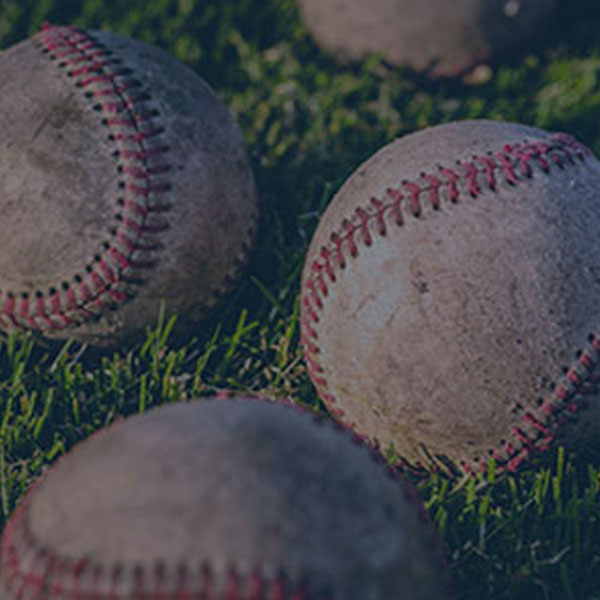 ---
Ted Sepkowski was still a student in high school when he started a game at second base for the Cleveland Indians in 1942. Unfortunately for Ted, his Major League career would consist of only nineteen games, played over three seasons. Sepkowski was a speedy runner but a defensive liability, and by the time he got out of both the well-stocked Cleveland Indians and New York Yankees organizations, his skills had started to diminish.
Sepkowski was born Theodore Walter Szczepkowski on November 9, 1922, in Baltimore, Maryland, the youngest of fourteen children born to John and Leana Szczepkowski. His parents had emigrated from Poland in 1898 and had settled in Baltimore.1 John, a laborer at an asphalt company, died shortly after Ted was born, and it was a struggle to keep food on the table for the family.2
"We had it tough," Sepkowski told SABR historian David Paulson in 1999. His mother couldn't read or write English so she stayed home to tend to the house. His older brothers supported the family with whatever income they could provide. Ted chipped in by shoveling coal, shining shoes, polishing cars, and cleaning yards.3
By the time he reached high school, his brothers had cobbled together enough money for the $200 tuition for Ted to attend Mount Saint Joseph High School in Baltimore. When he went out for baseball in his first year, the coach quickly moved him from junior varsity to varsity. He played so well that his tuition was waived for the following years.
John Donohue, the school's baseball coach, recommended Ted to Tommy Thomas, the manager of the Baltimore Orioles of the International League. Thomas took the youngster under his wing. "Tommy was like a father to me," said Sepkowski. "He bought me a $50 pair of those kangaroo baseball shoes, the kind rich players wore, and a sport coat."4
No doubt it was Thomas who sent Sepkowski to Brattleboro, Vermont, to play in the semipro Northern League in 1941. Using the name Sepko, he hit .231 while playing third base against some of the top collegiate and semipro players in the Northeast. Three big league clubs tried to sign him, but Sepkowski was loyal to Thomas and signed with the Orioles for the following season.5
In the spring of 1942, Ted left his classes to attend spring training with the Orioles in Hollywood, Florida, but he took his books with him. He wasn't scheduled to graduate until June 1943. Before heading to spring training, Sepkowski had turned down a scholarship offer by Fordham University.6
Sportswriters covering the Orioles pestered Ted into changing the spelling of his last name. At some point before 1942, he had dropped one of the z's and spelled it Sczepkowski. Cleveland Plain Dealer sports editor Sam Otis wrote, "Baltimore sports writers have threatened Ted Szcepkowski that if he makes the ball club they will chop his name plenty."7 However, Ted resisted efforts to change until 1946, when he shortened it to Sepkowski.
Sepkowski, who threw right-handed and batted left-handed, made the Orioles out of spring training in 1942, receiving a contract for $200 a month. Thomas's plan was to bring the eighteen-year-old along slowly, but when regular second baseman, Sammy Bell went out with an injury, Sepkowski was inserted into the starting lineup. Bell never got his job back.8
After a slow start, Ted soon was holding his own in the International League. In August he hit .363 in twenty-four games and was drawing rave reviews. One in particular directly led to his playing in the major leagues that season.9
International League president Frank J. Shaughnessy happened to see Sepkowski in a series. "That kid is the greatest 18-year-old player I have ever seen," Shaughnessy told the sportswriters. "He's a $50,000 prospect. He needs one or two more years, that's all." The tagline "$50,000 prospect" was added to Sepkowski's name whenever it was written by the International League sportswriters for the rest of the year.10
Shaughnessy wasn't the only one impressed with Sepkowski's play. Ty Cobb, Bill Terry, Montreal Royals manager Clyde Sukeforth, and, of course, Tommy Thomas all praised the youngster. Sepkowski had made an impression.11
At the time, the Orioles had a working agreement with the Cleveland Indians. The Indians furnished the Orioles with players and were allowed to purchase two players from the Orioles roster for $10,000 each. Shaughnessy's remark forced the Orioles' hand. Originally, the Indians coveted first baseman Eddie Robinson and pitcher Ray Flanigan. Indians vice president Roger Peckinpaugh would rather have left Sepkowski in the minors for another year or two but was forced to sign him to a contract to protect him from other clubs.12 The Indians also purchased Robinson's contract. The players received $1,000 each for their sale. Hugh Trader, Jr. in The Sporting News called Sepkowski and Robinson "two of the greatest major-league prospects ever developed by the Baltimore club."13
Sepkowski reported to Cleveland on September 9, 1942, and started that night's game against the Philadelphia Athletics. Batting seventh and playing second base, he went 1-for-5 (a single off starter Bob Harris) in a 13-inning loss.14 Defensively, he committed two errors, one of which led to three runs being scored in the inning. Gordon Cobbledick of the Cleveland Plain Dealer put it succinctly, "[Sepkowski] failed to impress."15 Sepkowski played four more games that season and was held hitless in them, finishing the season 1-for-10.
In 1943 Sepkowski was one of only thirty players the Indians invited to spring training at Purdue University in West Lafayette, Indiana. But he had no chance of making the team. If he didn't go back to high school, he would be eligible for the draft. So on March 5, the Indians sent him back to Baltimore, where he could go to school and also play baseball. Sepkowski played in sixty-two games for the Orioles, hitting only .199, before Uncle Sam came calling in early August.
Sepkowski passed his Army physical. "Then I heard from the Coast Guard and was told that Dick Porter, manager of the baseball team at Curtis Bay (Coast Guard Station in Baltimore), had arranged for me to go there," he said. "One day I'm going to the Army, the next day it's the Coast Guard."16 Sepkowski played with several Major Leaguers for the Curtis Bay Station Cutters and turned in two excellent seasons. He also matured, filling out to a solid five-foot-eleven, 190-pound power hitter. One of the first things he did after his discharge from the Coast Guard was to change the spelling of his name.
Sepkowski, as he was now known, had begun playing the outfield while in the service. At spring training in Clearwater, Florida, Indians manager Lou Boudreau said Sepkowski had the inside track for right field. But in the end, Hank Edwards won the position. Sepkowski was sent to the Oklahoma City Indians of the Texas League, where he batted .300 with seven home runs and tied for the league lead in triples. After the 1946 Texas League season ended, the Indians recalled him and he started both games of a doubleheader against the Athletics on September 15. They were the only two games he played for the Indians in 1946.
Late that year, Sepkowski and his wife, Anna, with whom he had a son, were divorced. The following year, he married Marguerite "Mimi" Golden. They were married for fifty-five years, until his death.17
Sepkowski made the Opening Day roster in 1947, but he saw little playing time. In all, he played in ten games, getting one hit in eight at bats. On June 2 the Indians sold him to the New York Yankees for the $10,000 waiver price. His career with the Yankees consisted of two pinch running assignments. His final Major League game was on June 21, 1947, against the Detroit Tigers. Sepkowski scored a run in the Yankees' 5–4 victory. New York sent him to the Newark Bears of the International League, where he batted .266 with nine home runs.
In 1948, playing with Newark for the entire season, Sepkowski erupted as a power hitter, smashing twenty-four home runs with 91 RBIs. But he was still having trouble adjusting to playing the outfield. Newark center fielder Joe Collins, who played between Sepkowski and Lou Novikoff, said: "On every ball hit to the outfield, I'd hear them both yell, 'Take it Joe.' I made practically every catch."18
Sepkowski signed for the 1949 season with Newark but after fifteen games, he was moved to the Yankees' other Class Triple-A farm team, the Kansas City Blues of the American Association. Playing in eighty games for the Blues, Sepkowski batted just .243, with ten home runs and forty-eight RBIs. The Yankees gave up on him after the season, sending him to the Cubs' top farm team, the Springfield (Massachusetts) Cubs of the International League.
Sepkowski played a full season for Springfield in 1950, but after thirty games in 1951 he was traded to the Milwaukee Brewers of the American Association, a Boston Braves affiliate. Sepkowski struggled in Milwaukee and was sent down to the Atlanta Crackers of the Southern Association, where he continued to struggle. In 1952, the Brewers demoted him to the Hartford Blues of the Class A Eastern League. Sepkowski responded with a good season, batting .280 with sixteen home runs, playing both the infield and the outfield.
In 1953 Sepkowski, now twenty-nine, was named player-manager for the Wellsville (New York) Braves, Boston's entrant in the Class D Pennsylvania-Ontario-New York (PONY) League. He was not particularly successful as a manager in his two seasons with Wellsville, but he was very successful as a player. In 1953 he batted .339 and set PONY League single season records for home runs (37) and RBIs (144). He broke his home run record the following year, with forty-five, while batting .377.
After being passed over for a coaching job with one of the higher-level teams in the Braves organization, he asked for his release. He was the player-manager for the Erie (Pennsylvania) Senators, a Washington Senators farm team, in 1955, but left after one season. In January 1956 Sepkowski placed an ad in The Sporting News looking for employment as a playing manager.19 Presumably he got no feelers. At the age of thirty-two, his baseball career was over. He had hit 194 home runs in twelve Minor League seasons but none while in the Major Leagues.
After baseball, Sepkowski drove a truck for a motor company. On the side, he created and sold lamps made from baseball bats. He called his company Ted Sepkowski Enterprises. In 1966 he took a job with the Baltimore Sun as a suburban circulation sales manager. He remained there until his retirement in 1984. In 1976 he moved to Severna Park, a suburb of Baltimore, where he lived for the rest of his life.20
On March 8, 2002, Sepkowski died of a heart attack. He left behind his wife, Mimi; a son, Terry; a daughter, Sharyn; a stepson, Robert, and a stepdaughter, Melva. He was buried in Glen Haven Memorial Park in Glen Burnie, Maryland.21
This biography is included in the book "Bridging Two Dynasties: The 1947 New York Yankees" (University of Nebraska Press, 2013), edited by Lyle Spatz. For more information, or to purchase the book from University of Nebraska Press, click here.
Notes
1. The 1922 date for Sepkowski's date of birth is not certain. The Hall of Fame questionnaire he filled out says 1923. However, the Social Security Death Index lists a date of 1922. His obituary in the Baltimore Sun, his former employer, said he was 79 at his time of death, which implied that he was born in 1922; 1920 U.S. Census.
2. Baltimore Sun, June 28, 1999.
3. Ted Sepkowski interview by David Paulson on March 29, 1999 (Paulson interview); Sporting News, July 30, 1942; Baltimore Sun, June 28, 1999; Williams, Douglas So Many Summer Fields. Bloomington, Indiana: Author House, 2005, p. 75.
4. Paulson interview; Baltimore Sun, February 9, 1997.
5. Glens Falls (New York) Post-Star, August 5, 1942; Sporting News, July 30, 1942; Syracuse Herald-Journal, June 24, 1942.
6. Sporting News, July 30, 1942; Baltimore Sun, February 9, 1997; Cleveland Plain Dealer, February 23, 1946.
7. Otis, Sam, Cleveland Plain Dealer, April 2, 1942.
8. Baltimore Sun, June 28, 1999; Sporting News, July 30, 1942, August 20, 1942.
9. Sporting News, August 20, 1942.
10. Cleveland Plain Dealer, July 20, 1942; Sporting News, July 30, 1942.
11. Glens Falls (New York) Post-Star, August 5, 1942; Dallas Morning News, August 2, 1942; Sporting News, July 30, 1942.
12. Syracuse Herald-Journal, June 24, 1942; Sporting News, September 17, 1942.
13. Sporting News, August 20, 1942.
14. Titusville (Pennsylvania) Herald, September 10, 1942
15. Cleveland Plain Dealer, September 21, 1944.
16. Baltimore Sun, February 9, 1997.
17. Sporting News, December 18, 1946.
18. Daily Sitka Sentinel and Arrowhead Press, March 26, 1955; Forker, Dom, The Men of Autumn. Dallas: Taylor Publishing, 1989, p. 168.
19. Sporting News, January 11, 1956.
20. Paulson interview; Sporting News, January 11, 1956; Baltimore Sun, March 14, 2002; Annapolis (Maryland) Capital, March 11, 2002; Williams, op. cit., p. 76.
21. Baltimore Sun, March 14, 2002; Annapolis Capital, March 11, 2002.
Full Name
Theodore Walter Sepkowski
Born
November 9, 1923 at Baltimore, MD (USA)
Died
March 8, 2002 at Severna Park, MD (USA)
If you can help us improve this player's biography, contact us.
/wp-content/uploads/2020/04/no-bio.jpg
600
800
admin
/wp-content/uploads/2020/02/sabr_logo.png
admin
2012-01-04 20:39:49
2021-09-26 09:36:50
Ted Sepkowski