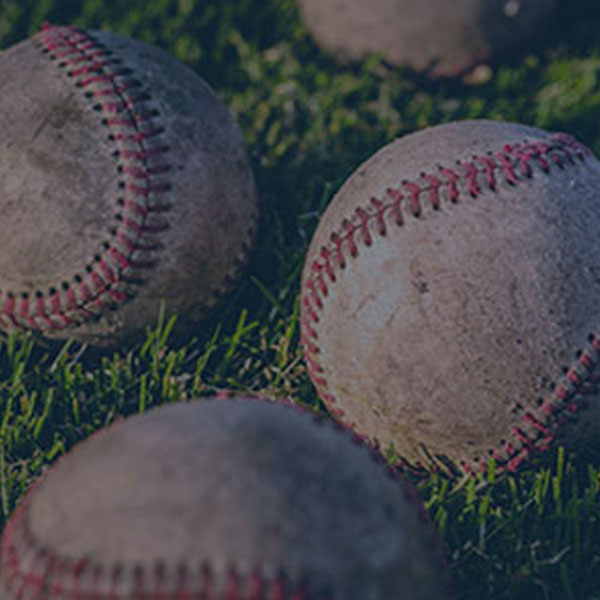 ---
A left-handed batting rookie who averaged .322 for Pittsburgh during the second half of the 1949 season, speedy outfielder Tommy Saffell–often a leadoff hitter–figured that he would be in good shape with the Pirates in 1950.
Saffell, who spent six years working his way up in the minor league system, knew that he could hit National League pitching.
Pittsburgh needed good hitters. In 1949 the Pirates finished sixth in the eight-team National League. In 1950 Pittsburgh occupied the cellar with a 57-96 ledger. After climbing to seventh in 1951 (64-90), the Pirates collapsed in 1952 with a 42-112 mark, the worst big league finish since World War II.
But before spring camp ended in 1950, Saffell was released and given a train ticket to Indianapolis, Pittsburgh's Triple-A club in the American Association.
Pittsburgh's manager, Billy Meyer, wanted power hitters in the outfield. In 1949 Ralph Kiner led the senior circuit with career highs of 54 homers and 127 RBI. The only other Pirate power hitter was outfielder Wally Westlake with 23 home runs.
Before his playing career ended in 1959, Saffell averaged .238 in parts of five big league seasons. But the fleet 5'11" 170-pounder connected for only six round-trippers. Still, he hit .322 in the only season where he played regularly for the Buccaneers. Also, he batted .286 in 1,576 minor league contests, including seven seasons of Triple-A ball with Indianapolis (four) and, later, Hollywood (three) of the Pacific Coast League.
During the 98th annual winter baseball meetings at Anaheim, California, in December of 1999, Saffell's 50 years in the game were recognized when he was selected "The King of Baseball," an annual award handed out since 1951 by minor league baseball.
"Having gone through baseball but never getting to be a major league manager like I wanted to," remarked Saffell, who has served for 21 seasons as the president of the Rookie Gulf Coast League in Sarasota, "it gives me a great amount of satisfaction to think people recognize my contribution to baseball."
Saffell's baseball story goes back to Etowah, near Knoxville, Tennessee, where he was born on July 26, 1921. Like many guys his age, Tommy grew up playing sports, notably fast-pitch softball.
After graduating from high school in 1940, the young man enrolled at nearby Maryville College that fall. But he hurt his knee playing football, so he skipped baseball.
"The following year I went up and signed at Newport," Saffell said in a 2001 interview. "I played a few games there and rehurt my knee. So they released me."
Tommy tried out with Kingsport, but his knee was sore and he was released after two weeks. He went home and worked for the railroad, but World War II intervened.
"I signed up for the Army Air Corps in late '42 and I joined them in 1943. I went in and trained, got my wings, flew some missions over Europe, and got out in 1946." Saffell was being modest. An ace pilot during World War II, he flew 61 missions over Europe in a P-47 Thunderbolt fighter. He was never wounded or shot down.
Reflecting on his experiences before the war, Tommy recollected where he first heard about a chance to play professional baseball:
"Before I worked for the railroad, right after high school, I was working part-time in the local restaurant. One night while I was working, the Atlanta Crackers came through town. They had played the Knoxville Smokies.
"The restaurant owner introduced me to Paul Richards, Atlanta's manager. I never will forget that, because I was only about 19, before I went to Maryville.
"Paul Richards asked me, 'Where have you been playing baseball?'
"I said, 'Well, I haven't played a lot of baseball. I've played fast-pitch softball for the local team here. We won the state championship and went up to Detroit to the national tournament.'
"Paul Richards said, 'I'll tell you what to do. You come to spring training with us.'
"But in the meantime, I went into the service for three years. But when I got out, I called the Atlanta club. They said, 'We have a working agreement with Charleston, South Carolina. We'll send you down there.'"
Tommy took the train to Charleston, looked good in a tryout, and made the team. He batted .270 for Charleston in the Single-A Sally League. After a month, the Crackers switched Saffell to Burlington, North Carolina, of the Class C Carolina League. For Burlington he tore up, hitting .370 with five homers, 42 RBI, and 28 stolen bases.
In 1947 Saffell went to spring training with the Crackers. But after three weeks, Atlanta sent him to Selma of the Class B Southeastern League.
"I thought I had the Atlanta club made," Tommy recollected. "But they signed the All-American football player Charley Trippi. They gave him a $10,000 bonus, so that cooked my goose. But I had a good year at Selma."
The following year Saffell went to spring training at Victoria, Texas, with Indianapolis, a Triple-A club that had a working relationship with Atlanta.
"Al Lopez was managing the Indianapolis club. He was one of the best managers I ever played for. In '48 we had a pennant-winning club, the first time Indianapolis had won a pennant in 25 years. We broke attendance records. We drew almost 500,000 at old Victory Field.
"We had a heck of a club there. We had three of the fastest guys in baseball at that time batting one, two, three. We had myself leading off [Tommy batted .299], Jack Cassini [.305] hitting second, and he was the second baseman, and Teddy Beard [.301], who played right field, hitting third, and Les Fleming [.323, 26 HR], the first baseman, was hitting fourth. I believe Les led the league and drove in 143 runs.
"The first three of us hit right around .300. We had Pete Castiglione [.308] at shortstop, and he later went up to Pittsburgh. Al Lopez was still catching at that time. Bob Malloy [21-7], who pitched in the big leagues, won 21 games. Jim Bagby Jr [16-9], who had pitched for the Indians, was a good pitcher for us. That was a great ball club.
"I spent most of the next three years, '49, '50, and '51 on the train going back and forth between Pittsburgh and Indianapolis. Then in '52 I went to spring training with Hollywood of the Coast League. We had great clubs there too. Fred Haney was the manager in 1952, and we won the pennant that year.
"Bobby Bragan, one of my favorite managers, was the manager at Hollywood in 1953 and 1954. We won the pennant in '53, and we tied for first in '54. San Diego beat us in a playoff game that year.
"Bobby had a great memory. He could go over both lineups after a game and tell you what each player did in each at bat. He worked great with players. He got us to come together. We were family, not only on the ball field but socially as well. We had cookouts and get-togethers on off days.
"I played on some good teams in the high minors, especially in the Coast League."
On July 2, 1949, Saffell came up with Pittsburgh. In 73 games he batted .322, hitting two home runs and driving in 25 runners.
"That's the only year I played regular for Pittsburgh. I played against both right-hand pitchers and left-handers. After that first season, they usually put me in for defensive purposes or against right-handed pitchers.
"Most of the time I played center field, and I led off all through my career."
Tommy recalled the good treatment that he received from baseball's big names. "When we went to St. Louis, Stan Musial came over and spoke to me: 'Don't let being in the big leagues get into your head,' Stan said. 'The ball is the same size up here as it is down there.'
"I had played against Roy Campanella when he was at St. Paul and I was at Indianapolis. We went into Brooklyn for the first time. When I walked up to the plate, Roy said, 'Hi, Tom, how're you doing?' He said, 'Now don't get excited while you're up here. Just relax and you'll be all right.'
"Roy Campanella was a great player and a great gentleman."
While he has good memories of the players with Pittsburgh and other NL clubs, Tommy was disappointed that he did not make it with the Pirates in 1950, after hitting .322 as a rookie.
"In 1949 and 1950 Pittsburgh trained in Anaheim. In '50 they had a left-hand batting center fielder who hit about 11 or 12 home runs in spring training. They released me coming back from Hollywood. I joined Indianapolis in Memphis that year. About halfway through the season they called me up again. That's the way it went every year.
"In 1955 I made the club again. We opened up in Brooklyn that year. On the second day, it was rainy and wet. I slipped and pulled a rib cage muscle. So I didn't get to play much in '55, but I was set to play that year before I got hurt."
In effect, Saffell was not in the right place at the right time: "Billy Meyer was the manager in Pittsburgh at that time. He was a 'power man.' He believed in power. That's always the reason I believed I was sent out in 1950.
"I was a line-drive hitter. I could get on base. I could push the ball, drag the ball. I got a lot of bases on balls."
"Tommy was a real good hitter," recalled Russ Peters, a 10-year big league infielder. "He'd always get his bat on the ball. He was a real good contact hitter."
Saffell's favorite player was Teddy Beard, his roommate for most of their years in Indianapolis, Pittsburgh, and Hollywood.
"We had an apartment together in Hollywood. Ted was a very quiet guy, a fine fellow. He was a great instinctive ballplayer. He had one of the quickest releases for an outfielder that I ever saw. He had a very accurate arm. Teddy was one of Al Lopez's favorites.
"When Al Lopez was inducted into the Hall of Fame, he mentioned Teddy and I in his speech at Cooperstown. Al said, 'It was guys in the minor leagues like Tom Saffell and Teddy Beard in Indianapolis that made me the success I was.'"
Regarding his disappointments, Saffell explained that everybody wants to be in the big leagues. But nobody likes to sit on the bench. In his case, he hated being benched against left-handed pitchers.
"Fred Haney did that to me during my first year at Hollywood. After a week, I went to Fred and told him, 'Fred, I didn't come out here to sit on the bench against left-hand pitchers. I want to play every game. Give me a chance to show you I can hit the lefties.'
"He did, and I hit the left-handers in the Coast League. It didn't make that much difference to me anyway, whether the pitcher was right or left-handed. I was always pushing the ball, dragging the ball, hitting to left field.
"We had great clubs at Hollywood and Indianapolis. I enjoyed playing on those winning ball clubs. But Pittsburgh during that era wasn't too good."
In fact, during Tommy's three up-and-down seasons with Pittsburgh, the Pirates finished sixth, eighth, and seventh with a combined record of 192-269 and a winning percentage of only 416.
Saffell produced solid seasons with Hollywood in 1952 and 1953, batting .273 both seasons. In 1953, when the Stars won a second straight PCL pennant, Tommy played 170 games, slugged a career-best 13 homers, and drove in 61 runs from the leadoff position.
In 1954, when the San Diego Padres nosed out Hollywood for first place in a playoff, Tommy hit .279 with 8 home runs and 58 RBI. He also stole a career-high 48 bases.
That performance won him another shot with Pittsburgh. But in 1955 the Pirates brought up Roberto Clemente, who became the regular center fielder.
"Now I get a big kick out of thinking back about playing with Clemente," Saffell said. "That was his first year and my last year in the big leagues.
"You could see that Clemente had great talent. Anyone could see that. He was one of the better-coordinated ballplayers I ever saw. He could throw off-balance and get himself in position to throw quickly. But Clemente had quite a temper at first.
"I remember that was the year Mr. Branch Rickey came out with the helmets. We all had to wear the helmets in the field and at bat.
"Clemente would pop up or strike out. He would come back to the dugout and take that helmet off and sit it on the board floor, and he would jump up and down on it! He must have ruined 15 or 20 helmets. Fred Haney finally told him, 'Every time you ruin a helmet, you gonna have to pay for it.'
"That stopped him," Saffell recalled, chuckling at the memory.
Released by the Pirates, Saffell signed with Kansas City and played nine games with the Athletics. He then returned to the Coast League for four years. In 1956 Tommy hit .290 for Portland. The following year he averaged .262 for Los Angeles.
In 1958 Bobby Bragan, fired as manager of the Cleveland Indians, moved to Spokane of the PCL and replaced Goldie Holt. Saffell played for Spokane in '58 and '59, hitting .240 and .234, respectively. Also, he served as Bragan's player-coach in 1959.
Hoping to continue his baseball dream, Saffell embarked on what became a 13-year minor league managing career in 1960. The Los Angeles Dodgers signed him to guide Reno of the Class C California League. The rookie manager piloted his club to the pennant.
The next season Bragan, now farm director for the Houston Colt '45s, gave Tommy a position managing in the Sally League at Jacksonville–Houston's only farm club in the pre-entry year.
But the Jets finished last, and Dixie Howell replaced Saffell about a month before the season ended. Tommy spent the remainder of the year scouting for Houston.
In 1962 Saffell managed Grand Forks of the Northern League. Once again he won a pennant, beating second-place Duluth-Superior by three games. His catcher, Jim Price, later made the majors with the Tigers, and Saffell was named the All-Star manager.
Returning to the California League, Saffell managed Reno in 1963 and 1964. Fired near the end of the '64 season, Tommy managed the Batavia Pirates of the Class A New York-Pennsylvania League to a fifth-place finish (out of six teams) in 1965.
In 1966 and 1967 Milwaukee hired Saffell to pilot the rookie Braves of the Gulf Coast League. Hired by the Chicago White Sox to work in the Gulf Coast League in 1968, Tommy guided the rookie White Sox.
Chicago sent Saffell to the Class A Midwest League in 1969. There the former outfielder guided Appleton to the pennant–his third as a pilot–and was named the All-Star manager.
In 1970 the White Sox promoted Saffell to Mobile of the Double-A Southern League. When the club fell to seventh midway through the year, Larry Sherry replaced Saffell.
For 1971 the Pirates rehired Saffell to manage Monroe of the Class A Western Carolinas League. Following a last-place finish, the club moved to Gastonia, and Tommy led the Pirates to a sixth-place finish in 1972.
The following year Saffell was slated to go to the Mexican League, but the Pirates fired him. Out of baseball for the first time since World War II, Tommy worked at a number of jobs in Sarasota, including painting, selling cars, and bar-tending at the beach.
In 1978 Murray Cook called and asked Saffell if he wanted the job as president of the Gulf Coast League. Tommy accepted, and he has operated the league ever since.
"We've gone from seven clubs in 1979 to 16 clubs over the years. Now we're back down to 14 clubs. In 1980, I took over the Florida Instructional League. Then in the middle of the '80s I took over the major league extended spring training program."
A baseball collector himself, Saffell has at least one team-signed signed baseball from every team he played for or managed. For example, he has a ball signed by the Pirates in 1951, including Honus Wagner, an honorary coach at the time. In addition to his collection of photos, the league presidents get a team-signed bat from each World Series club every year. Since 1979 Tommy has collected those bats.
A lifetime baseball man, Tommy Saffell is proud of having played with and against outstanding players such as Stan Musial, Roy Campanella, Ralph Kiner, Roberto Clemente, Warren Spahn, and Hank Sauer.
"It's a real privilege to be able to meet and play against great players like Stan Musial," Tommy said. "Stan was not only a great player, but he was a great gentleman. I wouldn't trade those experiences for anything."
Sources
To prepare this bio, the author primarily used the following sources: an interview with Tommy Saffell, 2001; clippings in Saffell file in National Baseball Hall of Fame's Library; Baseball Encyclopedia (Macmillan Publishing, 1990 edition); interview with Russ Peters, 2001.
Born
July 26, 1921 at Etowah, TN (USA)
Died
September 10, 2012 at Sarasota, FL (USA)
If you can help us improve this player's biography, contact us.
/wp-content/uploads/2020/04/no-bio.jpg
600
800
admin
/wp-content/uploads/2020/02/sabr_logo.png
admin
2012-01-04 20:30:30
2012-01-04 20:30:30
Tom Saffell