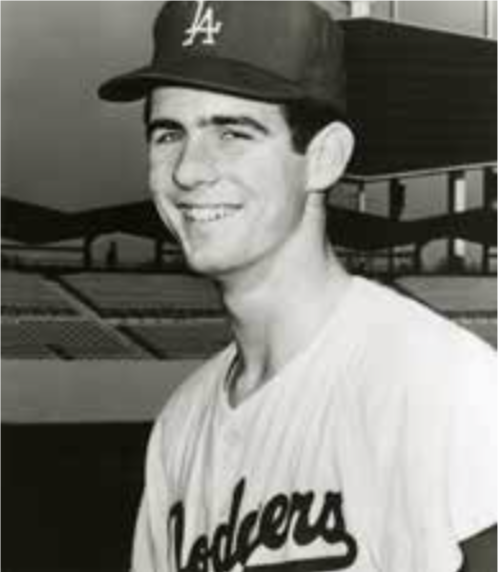 ---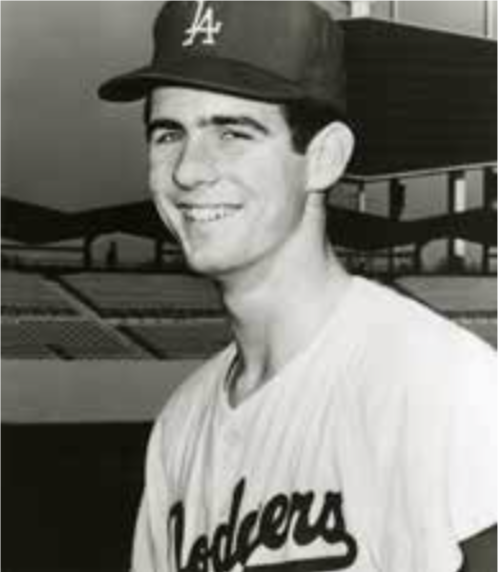 Late in his major-league career, Bill Singer pitched a complete-game victory despite throwing in pain the entire game. His postgame comments accurately described much of his career.
"It was so bad when I was warming up that I almost quit," said Singer. "It was killing me. But then it's easy to quit. Too easy. I wanted to give it a try."1
In a career plagued by injuries and illness, Singer never stopped trying and when healthy, he was a quality pitcher — throwing a no-hitter, finishing among league leaders in complete games and strikeouts, and winning 20 games in a season in both the American League and National League.
Singer, born William Robert Singer, was born on April 24, 1944, to Robert and Margaret Singer in Los Angeles. Singer and his sister were raised 30 miles east of Los Angeles in the suburb of Pomona. His father worked for General Dynamics in Pomona. In high school he played basketball and baseball. He was on the varsity baseball squad three years. He caught the attention of major-league scouts as a Pomona High School senior in 1961. (He had skipped a grade to graduate a year early.2)
In September of 1961, the Los Angeles Dodgers outbid 14 other major-league teams for Singer with a signing bonus of $50,000. After signing, Singer reported to the Dodgers team in the Arizona Winter Instructional League.
He began his minor-league career in 1962 with Reno of the Class-C California League. His season got off to slow start, but he showed glimpses of his potential. On June 25 he improved to 5-2 with a 9-0 shutout of Visalia. "(The Los Angeles Dodgers') investment has started paying off," The Sporting News wrote. "The righthander, who was handicapped by a sore arm early in the season, gave up eight hits and struck out 14 batters."3
Singer finished the season with a 9-3 record, a 4.32 ERA and seven complete games. In 127 innings pitched, he struck out 136.
After the season Singer returned to the Arizona Instructional League and was added to the Dodgers' 40-man roster. He was one of "nine youngsters included on the 40-man roster … to help the club force-feed its youth movement."4
Singer spent the 1963 season with Albuquerque of the Double-A Texas League. Early in the season, in a 4-3 victory in Tulsa in which he struck out 14, he caused a commotion.
In the seventh inning, Tulsa manager Grover Resinger argued with umpire Gene Haack that Singer had been pitching illegally the entire game by starting his motion before he stepped on the rubber. Haack disagreed and ejected Resinger after he continued the debate.
In his next start, Singer hit San Antonio's Jim Wynn in the head with a pitch. Wynn was uninjured but was taken to a hospital as a precaution.
Later in May, Singer was sidelined with a sore arm. On July 6, he pitched five shutout innings against Tulsa but had to leave because of a sore arm. On August 30, he tossed his second shutout of the year, a 2-0 victory over San Antonio.
For the season Singer was 6-7 with a 5.78 ERA in 17 starts. He struck out 90 in 95 innings.
The 1964 season was a busy one for Singer. It included a no-hitter, a wedding, and his major-league debut. On April 23, the day before his 20th birthday, Singer pitched the no-hitter for Spokane in the first game of a Pacific Coast League doubleheader at Dallas. He walked two and struck out three in the 3-0 victory.
On September 11 Singer married Virginia Goodson, the sister-in-law of Marv Breeding, who had spent most of the season with Spokane before being sold to Rochester of the International League. Two days later — the final day of the PCL regular season — Singer was outdueled by Seattle's Wilbur Wood. After the game both pitchers earned promotions — Wood to the Pittsburgh Pirates and Singer to the Dodgers. For the season, Singer was 11-10 with a 4.16 ERA.
Singer made his major-league debut on September 24, 1964, in Chicago. He started and went 6⅓ innings, allowing just one run, but got no decision in the 4-3 loss to the Cubs. In his first major-league at-bat, in the third inning against Cubs starter Dick Ellsworth, he singled.
Five days later, the 6-foot-4, 184-pound Singer started against the Cubs in LA. He went 7⅔ innings and was the losing pitcher in the Cubs' 4-3 victory.
Singer returned to Spokane in 1965, and his season included several gems. On May 9 he had a one-hitter in the eighth inning before finishing with a four-hitter in a 3-1 victory over Vancouver. On July 6 he took a no-hitter into the eighth inning before settling for a two-hitter in a 5-0 victory over San Diego. His bid for a perfect game was ended by Mel Queen's single with two out in the eighth.
A low point to season occurred before the Spokane Indians' 6-4 victory over visiting Vancouver on August 2. Singer and teammate Larry Staab got into a dispute and teammate Joe Moeller injured his left (nonpitching) shoulder trying to break up the dispute. The Indians announced that Singer and Staab would be "fined an undisclosed amount for each day Moeller is sidelined."5 (Moeller, who had suffered a mild separation of his left shoulder, returned to action on August 18.) For the season Singer was 14-15 (Spokane was 57-90) with a 4.52 ERA.
Singer joined the Dodgers in early September, but he made just two short relief appearances for Los Angeles, which was en route to the National League pennant. On September 15 in Chicago, he faced two hitters, allowing a hit and a walk (neither scored), in the Dodgers' 8-6 loss to the Cubs. On October 3, the Dodgers' regular-season finale and the day after they clinched the pennant, Singer pitched one shutout inning in the Dodgers' 3-0 victory over the Braves (it was that franchise's last game in Milwaukee). After the season he pitched for San Juan in the Puerto Rico League.
In 1966, for the third consecutive year, Singer began the season with Spokane and finished it with the Dodgers. It would be his final season in the minor leagues. In 33 appearances with Spokane, he was 13-11 with a 3.48 ERA and 217 strikeouts in 233 innings pitched. In September, he made three relief appearances for the Dodgers, pitching four scoreless innings.
In 1967 Singer made the Dodgers' Opening Day roster for the first time. But he made just two relief appearances — pitching 3⅔ innings — in the first month of the season.
He made his first start on May 14, in the second game of a doubleheader against the Cubs in Los Angeles, allowed two runs in five innings in the Cubs' 6-3, 11-inning victory. He earned his first major-league victory on May 29, when he went seven innings in a 7-2 victory over the New York Mets in Los Angeles. His next victory — and first shutout– was a 2-0 eight-hitter over San Francisco (and Juan Marichal) in Los Angeles on June 24. He struck out 10. Singer finished the season 12-8 with a 2.64 ERA in 32 appearances.
Over the next two seasons, Singer would live up to his nickname, "The Singer Throwing Machine." In 1968 he was 13-17 with a 2.88 ERA in 37 appearances. His 36 starts ranked fourth in the National League and he had six shutouts.
From start to finish in 1969, Singer was outstanding. On Opening Day, in Cincinnati, he made his only relief appearance of the season and pitched three shutout innings in relief of starter Don Drysdale to save the Dodgers' 3-2 victory over the Reds. The first save of Singer's career was also the first official save in major-league history. (That season saves became an official statistic.)
On July 23, Singer, who was 13-7 at the All-Star break, made his first All-Star Game appearance, pitching two perfect innings in the National League's 9-3 victory over the American League at RFK Stadium in Washington.
On October 2, the final day of the regular season, Singer went the distance in a 5-4 victory over Houston in Los Angeles for his 20th victory. He lost 12 games and had a career-best 2.34 ERA. He was third in the National League in innings pitched (315⅔) and strikeouts (247).
Singer's 1970 season got off to a slow start. After allowing four earned runs in four innings in the Dodgers' 12-2 loss on April 16 at Cincinnati, he was 1-2. On April 22, two days before his 26th birthday, Singer was diagnosed with hepatitis. He spent three weeks in the hospital and was sidelined for nearly two months.
He returned to the mound on June 14 with a two-inning stint against the Cubs in Los Angeles. On June 19, he earned his second victory of the season by pitching five scoreless innings in a 6-1 victory over the Reds in Cincinnati. In his next start, on June 23 in Atlanta, he took a no-hitter into the eighth inning before it was broken up by Clete Boyer's single with two outs. The Dodgers won 7-0.
On July 20 Singer threw a no-hitter in a 5-0 victory over the Phillies at Dodger Stadium. He didn't walk anyone and struck out a season-high 10. "It's really fantastic. I'm so happy I could cry. I'm so thrilled and excited it's hard to explain," Singer said.6
Singer's season came to an abrupt finish on August 12. He suffered a fractured right index finger when he was struck by a pitch by the Pirates' Bob Moose. He finished the season with an 8-5 record and 3.13 ERA.
The next two seasons were a struggle for Singer. In 1971, he was 10-17 with a 4.16 ERA in 31 starts. In 1972 he was a tough-luck pitcher. In his first 11 starts, he allowed just 32 runs (29 earned). But on June 24, in the second game of a doubleheader against Atlanta at Dodger Stadium, he suffered a broken middle finger on his left (nonpitching) hand during an at-bat. He was sidelined for three weeks. He finished the season with a 6-16 record and 3.67 ERA.
On November 28, 1972, Singer was part of a seven-player trade between the Dodgers and California Angels. Singer, Frank Robinson, Mike Strahler, Billy Grabarkewitz, and Bobby Valentine were sent to the Angels in exchange for Andy Messersmith and Ken McMullen.
After going 16-33 the previous two seasons with the Dodgers, Singer regained his 1969 form in the 1973 season. At the All-Star break, he was 15-5. He made his second All-Star Game appearance, pitching two innings (allowing three runs) in the National League's 7-1 victory on July 24 in Kansas City.
Singer got his 20th victory on the next-to-last day (September 29) of the regular season, pitching a complete-game 4-3 victory in 11 innings over the Twins in Anaheim. For the season, he was 20-14 with a 3.22 ERA. He made an Angels team-record 40 starts.
In 1974 Singer took a 7-3 record into his start against the Brewers on June 4 in Milwaukee. He pitched eight innings and took the 4-3 loss. It was Singer's last decision of the season.
After Milwaukee, the Angels went to Detroit for a three-game series. During the weekend, Singer returned to Southern California to have his back examined. He had first complained about lower back pain on May 22 after pitching a complete-game 6-1 victory over the Royals in Kansas City. On June 9, Singer was placed in traction and five days later, he underwent surgery to repair a ruptured lumbar disc. He was sidelined the rest of the season.
Singer recovered from the back surgery and returned to the Angels starting rotation in 1975. His season started off with promise. On April 30 in Kansas City, he earned the second and final save of his career by getting the final two outs in the Angels' 7-6 victory. On May 22 he pitched a complete-game, 6-3 victory over the Red Sox in Boston. After the game, Singer told reporters he had "worked the entire game with a pain behind his right shoulder."7
Singer said he thought the issue was tendinitis, which was a relief to him.
"When I pitched against Boston on the last homestand," he said, "I had my worst stuff in years. I've been concerned all season about my velocity and I went to the hospital for a checkup on the last day before we left on this trip. My mother and grandfather had diabetes and I had been showing some of the symptoms. The hospital has become my home away from home and I spent four hours there going through all kinds of tests. Fortunately, they were all negative."8
For the next month Singer made his scheduled starts. On May 31 at Anaheim Stadium, he lost a pitcher's duel with Baltimore's Mike Cuellar. Singer allowed just three hits and one walk while striking out 10, but Cuellar allowed just one hit in the Orioles' 1-0 victory.
On June 5 at Anaheim Stadium, Singer needed just 93 pitches in a complete-game 8-3 victory over Detroit, improving his record to 5-7. He would win just two more games the rest of the season.
After allowing eight runs in a 10-4 loss to Oakland on June 28, Singer pitched just two innings over the next three weeks. On August 14, he went 6⅓ innings and was the winning pitcher over the Red Sox in Anaheim. It was his final victory of the season. He made his final appearance of the season on September 12, taking the loss in the first game of a doubleheader in Kansas City. For the season, he was 7-15 with a 4.98 ERA.
The 1975-76 offseason was eventful for Singer. He was mentioned in several proposed Angels trades, and on October 8 he underwent surgery on his elbow. Singer was optimistic after the surgery.
"If the elbow is in as good condition as they say it is, I should win a lot of games wherever I am," said Singer. "Dr. (Frank) Jobe says he did a little housework on the elbow and smoothed down the spurs. He said the elbow was in remarkably good condition for pitching as many years as I have."9
After the surgery, Singer was expected to resume throwing in mid-December. A week before his return to the mound, he was traded. On December 10 the Angels sent him to the Texas Rangers in exchange for first baseman Jim Spencer and $100,000. The trade was expected to set up another deal by the Angels.
When he announced the trade at baseball's winter meetings in Hollywood, Florida, Angels general manager Harry Dalton said, "The addition of Spencer gives greater depth and opens up an opportunity to put together a package for another trade."10
Singer told reporters, "I can't remember the last time I entered a season in which I wasn't attempting a comeback. But I definitely feel I can be a winning pitcher again. If I didn't feel that way, I wouldn't play. I realize that the operation may have diminished my trading value, but apparently Harry Dalton just wanted to get rid of me. I think Texas got the best of the deal by far. I want to play on a contender and I'm hopeful Texas can be one. The Angels treated me fairly but they certainly aren't going to win a pennant next year."11
The next day the Angels traded Spencer and Morris Nettles to Chicago White Sox in exchange for Bill Melton and Steve Dunning.
Singer was healthy again in 1976, making 36 starts — for two teams. He got off to a good start with the Rangers, going 4-1 with a 3.48 ERA in 10 starts. On June 1 he was traded to the Minnesota Twins, which sparked a controversy.
On the day of the trade, Singer started for the Rangers against the White Sox in Chicago. He went 5⅓ innings in the Rangers' 6-5 victory in 16 innings. While the game was still in progress — but after Singer had been replaced on the mound — the trade of Singer, pitcher Jim Gideon, and infielders Roy Smalley and Mike Cubbage to the Twins in exchange for Bert Blyleven and shortstop Danny Thompson was announced.
After the announcement of the trade, the White Sox played the rest of the game under protest, claiming the Rangers had used an ineligible player. Three days later, American League President Lee MacPhail turned down the protest but criticized the Rangers for the way they handled the deal.
"The manner in which this transaction was handled by the Texas club could properly be questioned," MacPhail said in a statement. "Although on occasion it may be necessary to play a player after a trade has been agreed upon but before it takes effect, such a practice should be avoided whenever possible.
"This is especially true of a starting pitcher. There is the danger of injury and there is also the danger of premature publicity and knowledge by the player that he is playing for a team of which, in a few hours, he will no longer be a member. Potentially this could create a problem involving the integrity of the game."12
Singer pitched effectively for the Twins, going 9-9 with a 3.77 ERA. For the season, he was 13-10 with a 3.69 ERA.
There would be another uniform change for Singer after the season. In November the Twins left him unprotected and he was taken by the Toronto Blue Jays in the expansion draft.
Singer, who had signed a three-year contract with Texas for approximately $100,000 per season before the trade to the Twins, was apparently too expensive for Twins owner Calvin Griffith. "I don't believe," Griffith said, "that you should guarantee anybody three years' salary. A Rod Carew, or somebody like that, you can guarantee them. But a pitcher can go out there and throw one ball and be through for the rest of his life."13
Singer was expected to be a leader on the Blue Jays pitching staff. In The Sporting News, Neal MacCarl wrote, "The pitching starts with veteran Bill Singer, 32, who had his normal unimpressive spring because of the usual shoulder problems, but he will be okay."14
Singer was the Blue Jays' Opening Day pitcher on April 7 against the Chicago White Sox in Toronto. He allowed four runs (three earned) and 11 hits in 4⅓ innings in the Blue Jays' 9-5 victory. The playing conditions were less than ideal — snow before the game and near-freezing temperatures.
MacCarl wrote, "(Singer) had trouble with a slippery mound on the snow-covered field. …"15
After going 0-4 in April, Singer earned his first victory of the season on May 4, allowing two runs and five hits in six innings in a 10-3 victory over Milwaukee in Toronto. In his next start, on May 9, he went seven innings, his longest outing of the season, in defeating Seattle, 10-4 for his second victory. It was his final victory of the season.
Singer was still being bothered by pain in his shoulder. He had a cortisone injection in mid-May. After a start on June 1, when he allowed four earned runs in 4⅓ innings in an 11-3 loss to Milwaukee in Toronto, he missed his next scheduled start because of the pain. He was placed on the disabled list on June 7. He came off the disabled list on July 13 and pitched 2⅓ innings of relief (allowing four runs) in an 11-3 loss to Detroit in Toronto on July 16. He returned to the disabled list on July 22 because of back pain.
On August 3 Singer underwent surgery in California to repair a damaged disc. For the season he was 2-8 with 6.79 ERA in just 13 appearances.
Singer spent the 1978 season on the disabled list and on December 2, the Blue Jays released him. For his career, he was 118-127 with a 3.39 ERA in 322 appearances. He had 94 complete games and 24 shutouts.
After retirement, Singer transitioned to the real-estate business. The Los Angeles Times wrote, "Former Los Angeles Dodger pitcher Bill Singer has joined Coldwell Banker in Newport Beach as a commercial real estate salesman. … He has been interested in real estate for some time. In 1961, when the Dodgers signed him up at the age of 17, he invested a bonus in a duplex on the Balboa peninsula."16
Besides running Bill Singer & Associates, an industrial and commercial real-estate company, Singer devoted a lot of time to youth baseball in Southern California. In 1983, he organized the Newport Beach Little League, which as of 2018 operated on 10 fields and included more than 1,000 players. He also had a hand in forming a PONY League in Newport Beach and a Winter League for 8- to 18-year-olds. He became commissioner of Orange County's first Connie Mack League, for players 18 and under.17
Singer helped organize the Newport Beach Little League because there was no place for his young sons, Randy and Jason, to play.
"There are a lot of kids who want to learn the game," Singer said. "I'm just glad I can help in some way. Baseball was really good to me, and I guess you can say I'm giving back to the game. But I really just enjoy doing it. It's fun to see kids given a chance to learn."18
Singer also worked with American League President Bobby Brown to develop a program to alleviate the fear factor for young players. He also helped create the Greater Los Angeles Basin Collegiate League, an eight-team wood-bat league.
He also held various scouting and consulting positions with several major-league organizations.
Last revised: December 1, 2018
This biography appeared in "Time for Expansion Baseball" (SABR, 2018), edited by Maxwell Kates and Bill Nowlin.
Sources
In addition to the sources cited in the Notes, the author also consulted Baseball-Reference.com, Newspapers.com, and Retrosheet.org.
Notes
1 Ross Newhan, "Singer Pitches in Pain, Red Sox Do Suffering," Los Angeles Times, May 23, 1975: III, 1.
2 Author interview with Bill Singer on May 24, 2018.
3 "Minor League Highlights, Class C," The Sporting News, July 7, 1962: 53.
4 Bob Hunter, "Dodgers Sort Chaff from Wheat — Load Roster with Kiddies," The Sporting News, November 24, 1962: 9.
5 "Players to Be Fined Until Peacemaker Pal Recovers," The Sporting News, August 14, 1965: 32.
6 Bill Langley, "Singer Gains 'The Hall' by No-Hitting Phillies," Pomona (California) Progress-Bulletin, July 21, 1970: B6.
7 Ross Newhan, "Singer Pitches in Pain."
8 Ibid.
9 Dick Miller, "More Surgery Clouds Singer's Future," The Sporting News, November 1, 1975: 19.
10 Ross Newhan, "Angels Trade Singer to Set Up New Deal," Los Angeles Times, December 11, 1975: III, 1.
11 Ibid.
12 "MacPhail Nixes Protest, Raps Texas," Chicago Daily Herald, June 5, 1976: 14.
13 Gary Libman, "Twins' Singer, Braun drafted," Minneapolis Tribune, November 5, 1976: 1B.
14 Neal MacCarl, "Jays Opting for Experience," The Sporting News, April 9, 1977: 28.
15 Neil MacCarl, "Only Beer Is Missing at Blue Jays' Heady Bow," The Sporting News, April 23, 1977: 16.
16 "People on the Move," Los Angeles Times, November 5, 1978: IX, 11.
17 Chris Foster, "Pitching in to Promote His Passion," Los Angeles Times, August 2, 1990: C12.
18 Ibid.
Born
April 24, 1944 at Los Angeles, CA (USA)
If you can help us improve this player's biography, contact us.
https://sabr.org/sites/default/files/SingerBill.jpeg
600
800
admin
/wp-content/uploads/2020/02/sabr_logo.png
admin
2012-01-04 20:41:03
2023-01-09 02:49:49
Bill Singer