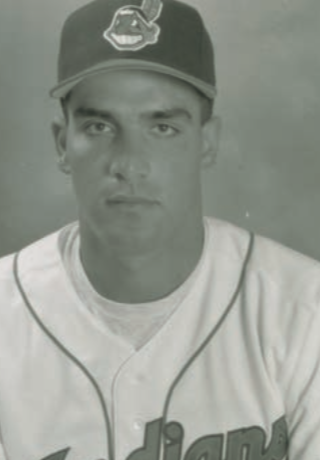 ---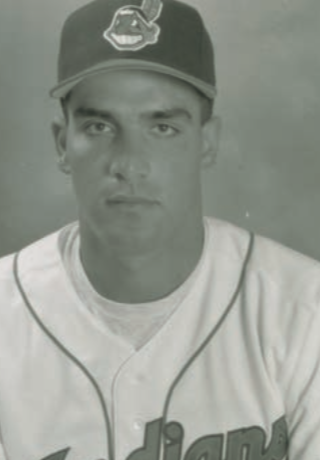 On June 17, 1994, the nation was glued to the live broadcast of police chasing a white Ford Bronco on Los Angeles' Interstate 405. In the home clubhouse 2,300 miles away, the Cleveland Indians were no less riveted as they prepared for a match against the Boston Red Sox. Never confused for an intellectual titan, slugger Manny Ramirez sat before the clubhouse television wondering why the police were chasing his teammate Chad Ogea (pronounced OH-jay).
Three years later such bewilderment with O.J. Simpson, the driver of the Bronco, ceased to exist as Ogea carved his own reputation in the nationwide headlines. The right-handed hurler's postseason success appeared destined for the 1997 World Series Most Valuable Player Award until the Florida Marlins' Game Seven ninth-inning rally and 11th-inning bases-loaded single snatched the world championship from the Indians' grasp. Despite this disappointment, a bright future loomed for the 26-year-old hurler until a series of injuries ultimately waylaid his career.
Chad Wayne Ogea was born on November 9, 1970, the second of three children of Arthur Ray and Laura Jeanette (Eagle) Ogea, in Lake Charles, Louisiana. Ogea attended St. Louis Catholic High School, where he led the Saints to two state titles. He was named Louisiana's 1988 High School Baseball Player of the Year and through 2015 remained the only Saint to advance to the major leagues. Drafted by the New York Yankees in the 41st round of the June 1988 amateur draft, Ogea instead chose to trek 130 miles east to Baton Rouge where he became "one of the most productive pitchers in [the long] history" of Louisiana State University's successful baseball program.1
LSU appeared in the College World Series in each of the three years Ogea pitched for the Tigers (1989-1991). In 1991 the second team All-American led the Tigers to a university-record-tying 55 wins. They were the first team in nine years to go undefeated through both the NCAA Regional Tournament and the College World Series. Ogea won two games in the Series including the June 8, 1991, clincher over Wichita State that delivered the university's first national championship. The success of the Series sweep stirred Louisiana Congressman Richard H. Baker to rise before his Washington colleagues to read a congratulatory notice into the Congressional Record.
On the advice of scout Buddy Mercado, the Indians selected Ogea in the third round of the 1991 draft just days after his championship win (Mercado's influence was evidenced in the next round when Cleveland selected Ogea's college roommate, Paul Byrd, who went on to carve out a 14-year major-league career). Ogea wasted little time acclimating himself in the Indians' system. In 1992 he was named Cleveland's Minor League Player of the Year after leading the Class-A Carolina League Kinston Indians in wins (13), ERA (3.49), strikeouts (123), complete games (5), and shutouts (2). His campaign earned him a late-season promotion to Double-A Canton-Akron (Eastern League), where a 2.20 ERA produced six wins in his seven starts. The 19 combined wins garnered national attention: "Cleveland has been nurturing several top young players. … Pitcher Chad Ogea and outfielder Manny Ramirez are prime Class-A prospects."2
Ogea earned an invitation to the Indians' 1993 spring-training camp as a nonroster player. Initially ticketed for assignment to the Triple-A International League, Ogea outpaced expectations with a strong Grapefruit League campaign. A March 22 boating accident that claimed the lives of two Cleveland hurlers and severely injured a third suddenly thrust Ogea into competition to be the team's fifth starter. But as intended the Indians assigned the youngster to the Charlotte Knights for more minor-league seasoning. Ogea placed among the league leaders in wins (13), starts (29), innings pitched (181⅔), strikeouts (135), and (more disturbingly) homers yielded (26) as he paced the Knights to a pennant in their inaugural season in the International League. (It was also Charlotte's first season as a Cleveland affiliate.) In the offseason Ogea's name surfaced among the many Indians prospects sought by the New York Mets when Cleveland attempted to secure two-time Cy Young Award winner Bret Saberhagen via trade.
Ogea earned another nonroster invitation to spring training in 1994. This time he found the competition much steeper. One third-place finish had proved Cleveland's high-water mark in the preceding 34 years, a signature futility that included a franchise-worst 105 losses three years earlier. Through free agency and trades — including the acquisition of veteran hurlers Dennis Martinez and Jack Morris — general manager John Hart sought to reverse this long collapse. The varied moves left Ogea little room to compete as he bounced between Charlotte and Cleveland. On May 3, 1994, Ogea made his major-league debut in mop-up duty against the Chicago White Sox. Entering the sixth inning with an 8-0 deficit, the righty induced a groundout of Julio Franco and a strikeout of Robin Ventura to get out of the frame. Ogea survived the seventh unscathed but walks proved his undoing the next inning as the White Sox touched him for three runs. Ogea made three additional appearances in the strike-shortened season, including his first major-league start on August 7 against the Boston Red Sox (filling in for injured righty Mark Clark). Ogea was dominant his first time through the lineup — one hit and five strikeouts versus the first 10 batters. But the second time through proved less successful. Ogea pitched into the seventh inning and sustained a 4-1 loss in his first big-league decision.
Most of Ogea's 1994 season was spent in Charlotte, where he attained mixed success. A brilliant start — 6-3, 2.83 to place among the league leaders — crumbled to a second-half record of 3-7, 4.98. This decline was likely the result of a left knee injury that prevented Ogea from solidly planting his foot in his follow-through. (The knee would hamper him throughout his career.) After the season he underwent arthroscopic surgery that delayed by two months his participation in the Venezuelan Winter League.
Meanwhile the Indians' general manager remained active both before and during the 1995 campaign. Free-agent signings (including veteran hurlers Orel Hershiser and Bud Black) followed later by the acquisition of righty Ken Hill made for a very crowded field. (In July Cleveland failed in a bid for Toronto All-Star righty David Cone in which Ogea was vigorously pursued by the Blue Jays.) Ogea began the season in Buffalo but an injury to reliever Paul Shuey made for a quick recall. A strong relief performance against Minnesota on May 6 was rewarded with a return to the American Association. But this second stay in Buffalo would also prove short.
On May 9 the Indians captured a first-place stake in the American League's Central Division. They never relinquished that hold. The most powerful offense in the major leagues masked the difficulties sustained by the back end of the rotation as veterans Clark and Black both struggled. A brief dalliance with Jason Grimsley ended June 4 when the righty surrendered seven first-inning runs against the Blue Jays. (The only out secured was on a sacrifice bunt.) Manager Mike Hargrove turned to Ogea in relief. The Louisiana native held Toronto to one run over 6⅔ innings that allowed the Indians' juggernaut offense to mount a comeback. A ninth-inning walk-off homer by Paul Sorrento earned Cleveland a 9-8 win. Though Ogea was not credited with the win, the impressive outing earned the righty his second major-league start. Five days later he captured his first big-league win with a 7-4 triumph over the Milwaukee Brewers. Ogea won four of his next five starts including an 8-1 complete-game victory over the Seattle Mariners on July 6 (a Tino Martinez home run the only barrier between Ogea and his first major-league shutout).
Not all went swimmingly for the youngster. A record of 0-2, 8.00 in Ogea's next four starts — including two consecutive outings in which he did not survive the third inning — produced concerns that his days in the rotation were numbered. Ogea explained, "It's a matter of not going after the hitters. "I need to quit trying to think too much. I have to go on my natural instincts."3 Those natural instincts resurfaced when Ogea finished the season with a record of 3-0, 1.80 in his last seven appearances (four starts). He concluded his rookie campaign with a respectable 8-3, 3.05 in 106⅓ innings. Ogea was relegated to the bullpen when Hargrove selected his playoff rotation. The righty made just one appearance: a mop-up role in Game Four of the American League Championship Series against the Mariners.
With Boston and California in the vanguard, Ogea attracted great trade interest in the offseason. Cleveland made clear that because of his versatility as a starter and reliever, Ogea was unavailable. But Ogea's chances of moving into the rotation were diminished with the December 14 free-agent signing of former Cy Young Award winner Jack McDowell. A strained elbow muscle in March 1996 only served to set Ogea back further. When the regular season began, four of Ogea's first five appearances were in relief. Despite two wins — continued testament to Cleveland's explosive offense — Ogea had a 10.12 ERA in 13⅓ innings. A second injury — tendinitis in his right shoulder — shelved the hurler for over a month.
Ogea returned to the mound on June 9 and picked up his third victory of the season in the second of two successful relief appearances. Following a few middling starts in June, Hargrove moved Ogea into the rotation in July after Dennis Martinez began suffering elbow problems. Ogea's July 7 win over Chicago avoided a four-game sweep and allowed the Indians to put some space between themselves and the hard-charging White Sox. A month later he yielded just a disputed infield hit over eight innings to beat the Mariners, 2-1. (Hargrove drew criticism for lifting Ogea before the ninth.) A record of 3-1, 3.52 in September — including Ogea's only career shutout, a four-hit, 7-0 win over Milwaukee on September 4 — assisted Cleveland to a .731 winning percentage in September and ensured another postseason for the Indians. Relegated again to the bullpen, Ogea faced just two Baltimore batters in the Division Series (in the ninth inning of the Game Four clincher) as the Indians fell to the Orioles, three games to one.
Spurned in the offseason by free-agent pitchers Roger Clemens, John Smoltz, and Alex Fernandez and outfielder Moises Alou (the latter two would play significant roles for Cleveland's 1997 World Series competitors), the Indians entered spring camp with Ogea as their number-four starter. A more relaxed Ogea confided that "in the past I couldn't help but worry if I was going to have a job at the big-league level. I was always fighting that."4 In March his 18-9 mark over the preceding two years was rewarded with a three-year, $3.35 million contract. Ogea opened the 1997 season with two wins over the Anaheim Angels followed by two miserable starts against Boston.5 He continued this seesaw approach — three straight wins in May, five consecutive losses in June — until a strained elbow resulted in a June 24 disabled-list assignment. A long recovery ensued as Ogea also suffered a recurrence of the knee injury that originally hampered him in 1994. Meanwhile reports surfaced that the Indians were "not happy with his professionalism and work ethic."6 But when Ogea rejoined the team on September 1 after a brief rehab stint in Buffalo, his return was welcome relief. The team was racked with injuries to the staff, with Hargrove at one point complaining, "We have guys lined up and waiting to go on the disabled list."7 Ogea's record of 3-1, 3.21 in his final five appearances helped lift the Indians to their third consecutive division flag.
Ogea's first appearance in the 1997 playoffs was of the dubious sort. Trailing the Yankees 2-1 in the fourth inning of Game Three of the Division Series, he entered a bases-loaded situation and yielded a grand slam to outfielder Paul O'Neill.8 Ogea settled down to retire the next 13 batters in a 6-1 loss. He did not appear again until two starts in the Championship Series against the Orioles. Though he pitched well Ogea absorbed both losses in Cleveland's four-games-to-two Series win. But he drew further (and much unwanted) attention after Orioles manager Davey Johnson accused Hershiser of doctoring the ball. Ogea fueled these suspicions when he claimed that the veteran hurler "cheats, and everybody else does. … [Hershiser] showed me how to cheat."9 The brouhaha disappeared after Hershiser claimed Ogea was simply teasing with the reporters.
Ogea drew the Game Two World Series assignment against Marlins All-Star hurler Kevin Brown. Both teams scratched out first inning runs until the Indians broke through with three runs in the fifth (aided by a sacrifice bunt from Ogea). Frequently the Marlins succeeded in getting runners into scoring position but Ogea wriggled out unscathed. Lifted in the seventh inning, Ogea was credited with a 6-1 win to knot the Series at one win apiece. Praise came from all quarters, including Marlins manager Jim Leyland: "[Y]ou have to credit Chad Ogea, he changed speeds and mixed pitches. He pitched outstanding."10
With the Indians facing elimination in Game Six, Ogea again took the mound against Brown. In a second-inning bases-loaded situation Ogea came to the plate with Hershiser's bat.11 With just two major league at-bats under his belt (no hits) he delivered a line-drive single to right field to score two runs. Three innings later Ogea came around to score the Indians' third run after stroking a leadoff double (becoming the first pitcher since Mickey Lolich in 1968 to get two hits and two RBIs in a World Series game, and the first Indians hurler to drive in a Series run since 1920). Meanwhile Ogea's fastball (thrown at two speeds), slider, and changeup held the Marlins to a single hit through four innings. A leadoff walk in the sixth caused an anxious Hargrove to turn to the bullpen but Ogea came away with his second win of the Series.
"In my wildest dreams, I didn't think I'd be in this situation," Ogea said afterward. "I worked hard on the DL, came back healthy, rearranged my routine and got with it. And I started throwing the ball really well in September and it just carried over into the postseason."12 Despite his fine mound work, the primary focus turned to his hitting. "I think the last time I had (a hit) was in high school," Ogea said. "I was just trying to go up there and make contact. It was fun."13 Teammate Brian Anderson joked, "I think Chad is available to pinch-hit in Game 7."14
An Indians win in Game Seven seemingly ensured a Series MVP award for the pitching-and-hitting hero. But that win was not forthcoming. With Florida trailing 2-1 in the ninth, Marlins outfielder Moises Alou (whom Cleveland had sought in free agency) scored the tying run to send the game into extra innings. An 11th-inning tally secured Florida's world championship, with two-game winner Livan Hernandez awarded MVP honors.
Despite the Series disappointment, Ogea's stock had risen considerably. In January 1998 the Minnesota Twins were reportedly prepared to trade two-time Silver Slugger winner Chuck Knoblauch to the Indians in a package deal that included the righty hurler. The next month Ogea reported to spring camp as Cleveland's projected number-three starter. Instead injury spelled much of his 1998 season. He arrived in Florida wearing a knee brace. It was revealed that Ogea had no cartilage in his left knee and he began taking a gelatin-like injection to lubricate the knee. He began the season on the disabled list. A strain of the right pectoral muscle in May, followed by a diagnosis of tendinitis in his right middle finger in August, resulted in the combined loss of nearly three months. Ogea recovered in time to make the Indians' postseason roster with just 69 innings in the regular season (5-4, 5.61 in 19 appearances, nine starts).
Sophomore hurler Jaret Wright, who had moved into the rotation in Ogea's absence, got the Game One start against the Yankees in the ALCS. He did not survive the first inning. Brought in in relief, Ogea surrendered a run-scoring single before holding the Yankees into the sixth. On the strength of this performance Hargrove selected Ogea as the Game Five starter. If the manager hoped to resurrect Ogea's postseason success of the preceding year, he had cause to worry when the first batter was hit by a pitch. It went downhill from there as the Yankees scored three times on two hits, two walks, and another hit batter. A strikeout of third baseman Scott Brosius with the bases loaded spared further disaster. But Ogea surrendered another run in the second and was replaced by Wright. The Indians went on to a 5-3 defeat. They were eliminated in the Series two days later.
Ogea's name surfaced on the trade block shortly thereafter. Rumored to be headed to Atlanta in a three-way trade with Milwaukee, he was instead traded to Philadelphia on November 13 for reliever Jerry Spradlin. Cleveland's hesitation in making the swap was evident when general manager Hart stated, "We may regret trading Chad Ogea to the Phillies when he wins 20."15 Meanwhile Philadelphia was ecstatic. Anticipating the loss of righty Mark Portugal to free agency, they projected Ogea as the club's number-two starter behind ace Curt Schilling.
Except for a difficult start in Atlanta on April 6, Ogea appeared poised to meet the Phillies' lofty expectations. He did not surrender an earned run over his next 19⅔ innings, capturing two wins in three appearances. But a 7.46 ERA over five starts resulted in two additional losses, drawing a sharp appraisal from the Philadelphia press: "[Ogea] is meticulous about his mechanics to the point it can affect his mental approach."16 He was replaced in the number-two role by his former college roommate Paul Byrd (who had been acquired by the Phillies in August 1998).
After Ogea worked closely with pitching coach Galen Cisco, glimpses were seen of his successful past. A changed delivery produced a 3.12 ERA and two wins over four starts into August. "Ogea has lessened the leg kick in his windup — he felt it was "too violent" — and has started to work faster on the mound. … The result has been a more crisp breaking ball and improved velocity and location on his fastball."17 But a record of 0-3, 8.04 in Ogea's ensuing five starts — including a league-leading 32nd home run surrendered on August 18 — relegated the righty to the bullpen. He made eight additional appearances (mostly in mop-up duty) and finished the season at 6-12, 5.63. Ogea was granted free agency three days after the season ended. In November the Detroit Tigers signed him to a minor-league contract. A month later the Tampa Bay Devil Rays selected Ogea in the Rule 5 draft. They projected him as a fourth or fifth starter for the then two-year-old franchise, but continued injury prevented Ogea from progressing beyond the early spring camp. He retired and went home to Louisiana.
Ogea returned to Louisiana State University to secure a degree in landscape architecture. "This is a very wide-ranging field," he told Cleveland Magazine in a 2005 "Where Are They Now?" piece. "It involves design, site analysis, drainage. It goes all the way from city development down to small-scale stuff like people's back yards. It's fascinating. … I've always liked the design part of it, the artistic part. … I like the outdoors, so that really kind of sparked my interest in this program."18 (The article also noted Ogea's wife, Anne, and two daughters, Madelyn and Hannah.) Ogea ventured into lawn care and landscaping enterprises, including one with former LSU pitching coach Dan Canevari aptly called Diamond Cutters.
A strong religious faith was a stable throughout Ogea's life thanks to the mentoring and fostering of a Class-A coach years earlier. But the constant throughout Ogea's life remained baseball. He enjoyed working with children and developed a baseball training camp in which he successfully tied his faith to his instruction. Ogea proudly proclaimed, "God has given me a platform, through baseball, to reach children."19 He also spent time with the nonprofit fundraising 2 Seam Dream Foundation, a group of former professional baseball players dedicated to the eradication of cancer. In 2008 Ogea was inducted into the Kinston (North Carolina) Professional Baseball Hall of Fame. Seven years later he returned to Cleveland to participate in the 20th-anniversary celebrations of the Indians' 100-win campaign.
In 1997 an injury-racked rotation caused Indians' manager Mike Hargrove to turn to Ogea as a primary starter in the postseason. The ensuing results nearly captured a World Series MVP award for the 26-year-old righty. But it was injuries that also waylaid Ogea's once-promising career. His six major-league seasons produced a record of 37-35, 4.88 in 128 appearances (including the postseason). With a rapid advance through the minors, plus considerable interest shown by numerous competitors, a far more brilliant career seemingly loomed for the former collegiate star.
Last revised: January 24, 2018
This biography was published in "1995 Cleveland Indians: The Sleeping Giant Awakes" (SABR, 2019), edited by Joseph Wancho.
Acknowledgments
The author wishes to thank Rod Nelson, chair of the SABR Scouts Committee, and Karl Green, chair of the Collegiate Research Committee for their valuable input. Further thanks are extended to Bill Nowlin and Len Levin for review and edit of the narrative.
Sources
Ancestry.com.
https://nesn.com/2014/06/relive-the-o-j-simpson-ford-bronco-chase-on-events-20th-anniversary/.
indiansprospectinsider.com/blog/chad-ogea-inducted-into-kinston-hof-8613.
14-0productions.com/Louisiana_Baseball.html.
books.google.com/books?id=EU4FWOay3tgC&pg=PA14634&lpg=PA14634&dq=chad+ogea+lsu&source=bl&ots=g5Bj7V7KBB&sig=-NynIbJgK7G5qHZ98twOtz9-XHY&hl=en&sa=X&ved=0CDYQ6AEwBDgeahUKEwjFiuSK7ofHAhWBhQ0KHd6mAPE#v=onepage&q=chad%20ogea%20lsu&f=false.
rayscoloredglasses.com/2014/12/11/tampa-bay-rays-rule-5-draft-history-selections/.
businessreport.com/article/entrepreneur-dan-canevari-and-chad-ogea.
thegoal.com/players/baseball/ogea_chad/ogea_chad.html.
2seamdreamfoundation.com/index-2.html.
wmanfm.com/articles/wman-local-news-122687/cleveland-indians-celebrate-the-20th-anniversary-13693134/.
Notes
1 Bryan Wideman, "After LSU: Life in the Pros for Former Tigers," LSUreveille.com (February 20, 2002). (lsureveille.com/after-lsu-life-int-he-pros-for-former-tigers/article_3f6c9f1f-cb1a-50fd-9a5c-5436b78b617c.html ).
2 "Minors: Cleveland Indians," The Sporting News, October 12, 1992: 33.
3 "A.L. Central: Cleveland Indians," The Sporting News, August 14, 1995: 31.
4 "A.L.: Cleveland Indians," The Sporting News, March 10, 1997: 37.
5 Extending into 1998, Ogea became the second pitcher in history to surrender six earned runs to the Red Sox in four consecutive appearances.
6 "The book on … CHAD OGEA," The Sporting News, November 3, 1997: 40.
7 "Rotation Is Rocked as Injuries Roll," The Sporting News, July 21, 1997: 27.
8 The Yankees first playoff grand slam in 33 years.
9 "Davey Johnson Accuses Hershiser of Cheating," Los Angeles Times, October 13, 1997.
10 Steve Eby, "Eighteen Crazy Nights — Looking Back at the 1997 Cleveland Indians," Did The Tribe Win Last Night? (didthetribewinlastnight.com/blog/2014/10/19/eighteen-crazy-nights-looking-back-at-the-1997-cleveland-indians-17/).
11 Hershiser was the last pitcher to get three hits in a World Series game.
12 "In Defense of the Defense," The Sporting News, November 3, 1997: 41.
13 Eby.
14 Ibid.
15 "Caught on the Fly," The Sporting News, January 24, 2000: 8.
16 "Schilling Evolves, but Battles with G.M. Linger," The Sporting News, May 31, 1999: 33.
17 "Surprise Team of N.L. Must Now Face Injuries," The Sporting News, July 5, 1999: 29.
18 Jeannie Roberts, "'95 Cleveland Indians — Where Are They Now?" Cleveland Magazine.com (clevelandmagazine.com/ME2/dirmod.asp?sid=E73ABD6180B44874871A91F6BA5C249C&nm=Arts+%26+Entertainemnt&type=Publishing&mod=Publications%3A%3AArticle&mid=1578600D80804596A222593669321019&tier=4&id=B36B8A00D4D448F79AEFC9EB084DA9B4).
19 Lawrence Conneff, "Former Major Leaguer Ogea Leads Week Of Champions Clinic," Bluffton Today (blufftontoday.com/bluffton-sports/2013-06-23/former-major-leaguer-ogea-leads-week-champions-clinic#.VcqFVzZRHIV).
Born
November 9, 1970 at Lake Charles, LA (USA)
If you can help us improve this player's biography, contact us.
https://sabr.org/sites/default/files/Screen%20Shot%202019-11-06%20at%201.56.28%20PM.png
600
800
admin
/wp-content/uploads/2020/02/sabr_logo.png
admin
2012-01-04 20:46:10
2012-01-04 20:46:10
Chad Ogea