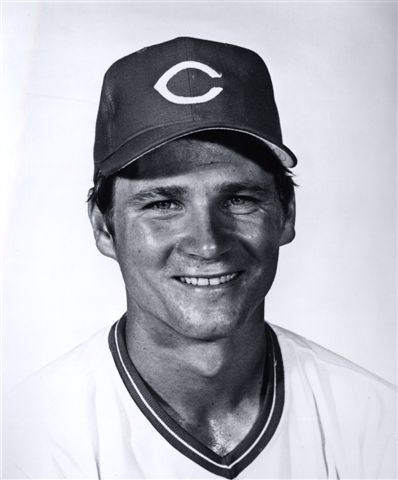 ---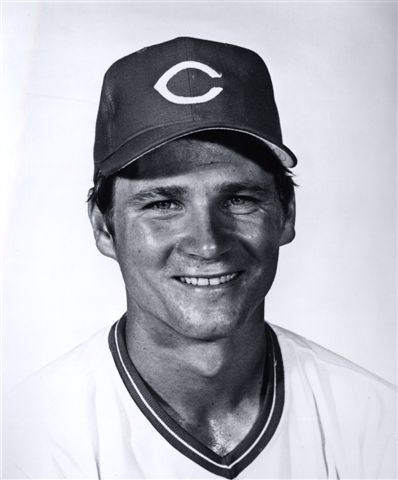 Don Werner played 18 seasons of professional baseball and appeared in 118 major-league games, backing up one Hall of Famer and catching the only no-hitter pitched by another. Though he batted just .176 during limited opportunities in the major leagues, Werner grasped enough of the finer points of the art of catching to stay employed in the game for more than two decades when his playing days ended, passing on what he'd learned to younger players.
Donald Paul Werner was born on March 8, 1953, in Appleton, Wisconsin. His father played softball, and Werner tagged along as a youngster, serving as the team's batboy and generally soaking up the game. Even when his dad was dead tired, Werner recalled, he would summon the energy to throw or hit the ball to his young son. Werner wasn't certain that his mother particularly cared for baseball, but she always supported his interest in the game and attended all his games when he started playing himself.
Werner grew up rooting for the Chicago Cubs, especially their classy All-Star shortstop Ernie Banks. As Werner developed into a full-time catcher on the diamond, he looked up to Cubs backstop Randy Hundley, Tim McCarver of the Cardinals, and, later, Reds standout Johnny Bench. Scouts took note of Werner's strong throwing arm when they saw him playing American Legion ball as a teen, and he was an All-State and All-City selection for baseball (as well as All-City for basketball) by 1971, when he graduated from Appleton East High School. He wanted to get drafted and play professional baseball, and his dream came true when Bench's Cincinnati Reds selected him in the fifth round of the amateur draft that June. Through 2012, Werner remained the only big leaguer to come out of his high school.
Werner signed quickly and debuted with the Bradenton Reds of the Gulf Coast Rookie League that summer, batting .333 in 10 games. He slipped to .172 in 36 contests with the Single-A Tampa Tarpons after a promotion, but gained valuable experience playing with more than a half-dozen future big leaguers under manager Russ Nixon, who himself had been a big-league catcher for more than a decade. Back with Tampa in 1972, Werner earned Florida State League All Star honors after batting .257 with a .352 on-base percentage and leading the circuit's catchers in fielding percentage. He also connected on his first professional home run.
Moving up to Double-A in 1973 proved challenging for the then 20-year-old, and Werner hit just .201 for the Trois-Rivieres (Quebec) Aigles of the Eastern League. The following year the Reds returned him to Tampa where, despite a .232 average, he walked more than he struck out and established professional bests up to that point in doubles, runs scored, and RBIs. Werner also earned his first defensive mention in The Sporting News for making a barehanded catch of a foul popup in the season opener after tossing away his mask and glove in pursuit.
Werner was invited to major-league spring training with the Reds in 1975, before heading to the Triple-A Indianapolis Indians to platoon with minor-league veteran Sonny Ruberto. Playing for another former catcher in Vern Rapp, Werner thrived offensively to the tune of a .281 batting average, .397 on-base percentage, and .491 slugging average, showing the power within his 6-foot-1, 185-pound frame with nine homers in 228 at-bats. The Reds brought him to the big leagues in September, and he was hit by a pitch from the San Diego Padres' Dave Freisleben as a pinch-hitter in his debut. Werner got his first start in the second game of a doubleheader on September 14 at Candlestick Park, and delivered his first major-league hit, a single off Giants right-hander Greg Minton. Though Werner got just eight at-bats in seven games that month, the Reds voted him a $500 partial World Series share. Werner ended the year on Cincinnati's 40-man roster.
Most of Werner's playing time in 1976 came in Richmond, Virginia, with the Atlanta Braves' Triple-A affiliate. When Joe Nolan, a catcher in the Braves chain, went down with a knee injury, the Reds loaned Werner to Richmond from the first week of May until mid-July. He logged a .405 on-base percentage but mostly struggled after returning to Indianapolis and hit a light .240 overall. Nevertheless, the Reds made Werner their only immediate call-up when rosters expanded in September. He batted only four times in three games during the month, but did record his first big-league RBI with a double off Doug Rau at Dodger Stadium. The Reds won the World Series again, and this time voted Werner a larger, $750 share. "The Reds have been giving Don Werner, a young catcher, a big buildup," wrote Earl Lawson in The Sporting News. "One can't help but gather that, in doing so, they're paving the way for (catcher Bill) Plummer's departure."
Plummer was still backing up Johnny Bench in Cincinnati in 1977, however, so Werner returned to Indianapolis. He started slowly, tore ligaments in his left thumb on a play at the plate in early May, had surgery, and missed a couple of months of action. Foreshadowing his future coaching career, he was chosen to co-manage the club (with first baseman Dave Revering) when skipper Roy Majtyka missed time with an intestinal disorder. On the field Werner homered in his first game back in the lineup and launched five homers in 94 at-bats before a third straight September call-up by the Reds. On September 18 in San Francisco, he threw out two Giants trying to steal and hit his first major-league homer, off southpaw Bob Knepper to break a scoreless tie in the seventh. (Cincinnati ended up losing, 3-2.) Two days later Werner went deep again in San Diego to cap the scoring in Tom Seaver's two-hit, 4-0 shutout of the Padres. After catching every pitch, Werner asked "Tom Terrific" to autograph his game ball. The home run was his last in the major leagues.
Werner finally made the Reds' Opening Day roster in 1978, taking over as the primary backup for Bench. By late May the future Hall of Famer was battling a stiff back, and Werner spent a few weeks as the only healthy catcher on the team, starting 25 consecutive games at one point. (The Reds went 15-10.) On June 16 at Riverfront Stadium, Werner caught the only no-hitter ever pitched in the illustrious career of the 311-game-winner Seaver, in a 4-0 blanking of the Cardinals. "Here you are, only a half-year in the majors, and you catch a no-hitter," teased Seaver with a smile. "I'll be damned."
Though Werner observed, "I've found that when you're the backup catcher, it's more important to do your job defensively than offensively," the .152 batting average with just three extra-base hits he produced in 48 games through July 2 were not enough to keep him in the big leagues. Seventeen days after catching Seaver's no-no, Werner was sent back to Indianapolis. Later, he called it a "crushing blow." Reds hitting instructor Ted Kluszewski, a four-time All Star who had smacked 279 career home runs, scolded Werner for changing stances too often and summed up his struggles thusly: "Werner's biggest problem as a hitter is that he's too eager and swings at pitches off his front foot, which makes him easy to fool and robs him of power."
Werner wore contact lenses and lifted weights, but acknowledged that he'd been a bad hitter. What stung him back in Triple-A was the knowledge that a minor neck injury he'd suffered in Houston early in 1978 impaired his throwing and got him "tagged as a catcher who couldn't throw,' as he put it, adding, "I felt it was a bad rap because I was originally signed because of my strong arm." He contributed as Indianapolis reached the American Association championship series, and helped them to their only series win with a three-run homer, but got into only a couple of games after another September call-up to the Reds. In 1979 the 26-year old Werner lost a spring-training battle to 33-year old veteran Vic Correll for the right to back up Bench, and never got into a Reds game that season. After the season Cincinnati sent Werner outright to Triple-A. Any other team could have drafted him, but none did. "I thought that of all available catchers, I was the best," Werner said. "I felt sure one club would feel it was a good gamble for $25,000."
Werner went to spring training in 1980 just hoping to impress another club enough that it would make a deal for him. Then Correll went down with an injured Achilles tendon and Werner was on Cincinnati's Opening Day roster for the second time in three years. "I'll have an opportunity, and if I can't take advantage of it, I'll have only myself to blame," he responded.
Werner overcame minor knee surgery late in the spring to make 19 starts backing up Bench early in the year for the Reds, but he was hitting a punchless .172 and opponents stole 29 bases in 33 tries against him. When Cincinnati signed free agent Joe Nolan – the player Werner had filled in for in Richmond four years before—Werner was sent back to Triple-A to back up highly-rated 1978 second-round pick Dave Van Gorder. Though he hit a solid .274 in 65 games, Werner's eight years with the Reds came to an end when he was traded to the Texas Rangers after the season.
After six straight seasons spent at least partially in Indianapolis, Werner played for three different Rangers Triple-A affiliates (Wichita, Denver, and Oklahoma City) from 1981 through 1983. The Rangers had perennial Gold Glove winner Jim Sundberg catching for them, so opportunities were few, and Werner's only big-league action in 1981 was a couple of starts as designated hitter late in the year. Early in the following year Werner suffered a chipped bone in his left index finger on an opponent's swing, but he found himself back in the big leagues by late May, batting .203 in 22 games. Seven years to the day after his major-league debut, he hit safely for the final time as a big leaguer with an RBI single off the White Sox' Britt Burns at Comiskey Park on September 2. Seventeen days later, he played his final major-league game, at Seattle's Kingdome, wrapping up his career with a .176 average and two homers in 118 games and 279 at-bats.
The Rangers released Werner after the 1983 season, and he signed with the Kansas City Royals before the 1984 campaign, but was traded to the Chicago Cubs three days before Opening Day. The Cubs had their catcher position covered with Jody Davis and Steve Lake, so Werner went to Iowa of the American Association and played mostly in the outfield. Surprisingly, he blasted 11 home runs in his first 46 at-bats en route to a career high 25 homers to go with 77 RBIs and a .283 batting average. Thirteen years into his professional career, he had learned to go deep on breaking pitches in addition to fastballs, keeping the top half of his body behind his front leg. Werner was 31 years old, though, and a return call to the big leagues never came.
He bounced around the minors in 1985 without much success, before returning to Oklahoma City from 1986 through 1988, the last two seasons as a player-coach. Werner wrapped up his 19-season minor-league career with a .252 batting average, .338 on-base percentage, and a .378 slugging average, with 88 home runs. After a rumored spot on Bobby Valentine's major-league coaching staff with the Rangers did not pan out, Werner commenced his post-playing career managing the Single-A short-season New York-Penn League Jamestown Expos to a first-place finish in the Stedler Division in 1989, before slipping to second the following year.
Werner moved on to the Pittsburgh Pirates organization in the 1990s, managing minor-league affiliates and serving as a roving hitting instructor at various times. He secured his reputation as a teacher starting in 1996 with a successful five-year run managing the San Diego Padres' Pioneer League rookie club in Idaho Falls. The club finished first three straight seasons (1998-2000), and in 1999 Werner earned the franchise's Jack Krol Award, presented to the organization's top player development person.
Werner joined the Baltimore Orioles organization in 2003 After a few years coaching and managing in the minors, he was named the organization's roving catching instructor following the 2006 season. Perhaps it's no coincidence that Orioles catcher Matt Wieters won consecutive Gold Glove awards in his first two full seasons. "Wieters makes a catching instructor look really smart," Werner quipped.
Looking back on more than four decades in professional baseball, Werner said he considered himself fortunate to have come of baseball age in a "great organization" with "great instruction," noting that many of the managers he played for in the Reds chain were catchers like himself. He said the people he worked with in the game were his greatest asset in coaching young players, citing among them "Sparky (Anderson), (Don) Zim(mer), Jim Leyland, Buck Rodgers, Felipe Alou, and Buck (Showalter)."
In 2013 Werner lived with his wife, Cynthia, in Arlington, Texas. They have a son together, Ryan, and Werner is the stepfather of Richard and Troy.
Last revised: May 1, 2014
This biography is included in the book "The Great Eight: The 1975 Cincinnati Reds" (University of Nebraska Press, 2014), edited by Mark Armour. For more information, or to purchase the book from University of Nebraska Press, click here.
Sources
"Iowa Cubs' Werner Enjoys New Power." The Daily Reporter, May 9, 1984, 9.
Lawson, Earl. "After Five Brushoffs, Fortune Kisses Seaver." The Sporting News, July 1, 1978, 40.
Lawson, Earl. "Mishap to Correll is Break for Werner." The Sporting News, March 29, 1980, 46.
Salter, Stephanie. "Bench's Backup On Spot." San Francisco Examiner, June 22, 1978.
Werner, Don. Telephone interview. September 18, 2012.
Born
March 8, 1953 at Appleton, WI (USA)
If you can help us improve this player's biography, contact us.
http://sabr.org/sites/default/files/images/WernerDon-331_79_HS_NBL.jpg
600
800
admin
/wp-content/uploads/2020/02/sabr_logo.png
admin
2012-01-04 20:40:17
2012-01-04 20:40:17
Don Werner