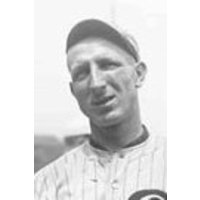 ---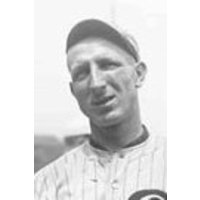 The holders of major-league baseball's longest consecutive-game hitting streaks are members of the game's elite — Hall of Famers such as Ty Cobb, Willie Keeler, and, of course, Joe DiMaggio. But if the survey field is expanded to encompass the entirety of professional baseball, an unfamiliar name joins the ranks: Jack Ness. During the 1915 season, the long-forgotten Ness, then a member of the Oakland Oaks, established a new standard for Organized Baseball when he hit safely in 49 consecutive Pacific Coast League games. The hitting skein came amid a standout season that earned Ness a second and final shot at a major-league career. Unfortunately for Jack, his encore in the bigs was short-lived. So was his consecutive-game hitting record. Only four seasons later, a new standard (69 consecutive games) was set by the Western League's Joe Wilhoit. Nevertheless, for one brief stretch in the late-Deadball Era, Jack Ness was a baseball record-holder.
John Charles Ness was born in Chicago on November 11, 1885. He was the younger of two sons born to graveyard laborer Johannes (John) Ness (1861-1910) and his wife, the former Sophia Babenderende (1860-1952), German immigrants who met, married, and then made their home in the Windy City. Jack's education was abbreviated, as he left school after the seventh grade1 to work in a neighborhood grocery store.2 The particulars of his early playing days on Chicago sandlots are unknown, but in 1908 Ness turned professional, signing with the Duluth White Sox of the Class D Northern League. Tall, lanky (6-feet-2, 165 pounds), and "with a nose like a pelican,"3 the righty batting and throwing newcomer proved an adept, if powerless, batsman and an excellent defender, initially in center field, thereafter at first base. After his .301 sophomore season with another Class D club, the Madison Senators of the Wisconsin-Illinois League, the rights to Ness were acquired by the Detroit Tigers.4 Farmed out by Detroit after an impressive showing in spring camp, Ness continued his progress with the Williamsport Millionaires of the Class B Tri-State League, hitting .315 and leading the circuit in base hits.5 Brought back to Tigers camp for another look in 1911, Ness made the Opening Day roster as a backup to fellow first-base prospect Del Gainer. Gainer's early-season wrist injury then thrust our subject into the lineup.
Jack Ness made a successful major-league debut on May 9, 1911, going 2-for-5 against New York Highlanders right-hander Jack Warhop and handling seven chances at first flawlessly during a 10-0 Tigers romp.6 His bat thereafter went cold, registering only four singles in 34 at-bats, with 10 strikeouts. After 12 games, manager Hughie Jennings had seen enough, moving second baseman Jimmy Delahanty over to first as a stopgap measure until Gainer's wrist healed. This prompted Detroit sportswriter Paul Bruske to predict that "Ness will undoubtedly be placed in some minor league. He is a fine fielding first baseman, fast and full of pep, but the American League pitchers seem to have his number."7 Days later that prophecy was fulfilled. The Tigers sent Ness and $2,500 cash to the New Bedford Whalers of the Class B New England League in exchange for infielder Paddy Baumann.8
Facing less formidable opposition, Ness rebounded to post a Deadball Era-respectable .274 batting average in 79 games for the seventh-place (45-75) Whalers, and was reserved by New Bedford for the 1912 season.9 A solid .295/38 extra-base hits follow-up campaign with the Whalers then generated a postseason draft rights argument between two Pacific Coast League clubs seeking Ness's services. After some skirmishing in West Coast newspapers regarding their competing claims upon Ness,10 the Portland Beavers withdrew and allowed the pennant-winning Oakland Oaks to acquire him for a reported $800.11 Unhappily for Jack, his arrival in Oakland coincided with the Oaks' tumble from first to last in the six-team Double-A circuit. Ness contributed to his new club's slide with an undistinguished .264 effort. Indeed, the personal highlight of Ness's season occurred entirely off the diamond that June: the birth of son John William to Jack and his wife, the former Frieda Warns.12 The arrival of second son James in 1915 completed the Ness family.
In 1914, Oakland recorded a dismal 79-133 (.373) log and remained entrenched in the PCL cellar. But little of that was Ness's fault. He raised his batting average to .292 with 48 extra-base hits (but only one homer), and played a slick first base until Oaks player-manager Tyler Christian moved Jack to second in order to get the bat of Rube Gardner (.306) into the weak-hitting Oakland lineup. Ness had never played middle infield before and did not relish the position change. Good range and natural athletic skills, however, soon transformed him into "a wonderful second baseman … the best in the league."13 Nevertheless, Christian returned Ness to first base in late August at Jack's request, sending the immobile Gardner out to right field. That fall, wholesale housecleaning was commenced by the Oaks, with Ness among the few club holdovers slotted to return in the spring. In fact, Ness, a quiet, affable man well-liked by teammates, was appointed team captain for the 1915 campaign.14 But the Oakland Oaks were not the only organization recognizing the subdued Ness's leadership abilities. Over the winter, the Baseball Players Fraternity, the fledgling players union headed by outfielder-turned-lawyer Dave Fultz, placed Ness on its board of directors.15
Jack began the new season swinging a hot stick. In late May he began a consecutive-game hitting streak, but little press notice was taken until the streak neared the Pacific Coast League record of 28 games, set by Chet Chadbourne of the Portland Beavers in 1913. On June 26, Ness tied the Chadbourne mark, recording one of the four base-hits managed by Oakland off Salt Lake's Howie Gregory in a 16-1 drubbing. The following day, he surpassed it, going 3-for-5 (all singles) off a quartet of Salt Lake pitchers in an 8-6 Oakland victory.
During his record-breaking hitting streak, Ness had gone 53-for-108 (.491), raising his season batting average to a PCL-leading .391.16 Sportswriters on the West Coast applauded Ness's achievement, and now focused attention on his pursuit of the "world record" for consecutive-game hitting. But oddly, the target set was the 40-game hitting streak of Ty Cobb in 1911.17 When it took up watch on the progress of Ness's batting streak, the national press did the same.18 For reasons unknown, no notice was taken of the longer-than-Cobb's 42-game game hitting streak achieved by Bill Dahlen of the 1894 Chicago Colts or Willie Keeler's 45-game skein with the 1896-1897 Baltimore Orioles.19 The 40-game hit streak of Ty Cobb was designated as the mark that Ness had to better.
On July 11, Ness matched Cobb's record by hitting safely in both games of a doubleheader sweep of the first-place San Francisco Seals. Afterward in the clubhouse, Ness denied any nervousness about pursuing Cobb's mark. "I get my toehold and try to swing as usual and trust somewhat in luck and I am pleased that Dame Fortune has been with me during the forty games," he told reporters.20 Two days later, Ness set a putative new Organized Baseball record with a fourth-inning single off Salt Lake ace Lefty Williams. "A mighty drive over the right field fence"21 by Ness in the 10th inning thereafter gave the Oaks a thrilling 2-1 victory.
Ignoring the longer nineteenth-century hitting streaks of Dahlen and Keeler, Ness was proclaimed the new world record holder by newspapers nationwide.22 Among those not impressed by Ness's heroics was former record-holder Cobb, who ungenerously belittled the quality of the hurling that Ness had faced. Would Ness have achieved his batting feat had he been obliged to face "such pitchers as Johnson, Wood, Bender, Plank, Walsh, etc.?" mused Cobb, aloud. A rejoinder was promptly supplied by Sporting Life columnist Chandler B. Richter, who argued that PCL pitching was "just as hard for Ness to hit as major league pitching is for Cobb." And Ness, a line-drive right-handed batter, had not been the beneficiary of nearly as many bunts and infield leg hits as the swift-footed, lefty-batting Cobb had been during his consecutive-game hitting streak.23
Hometown fans paid tribute to the Oaks captain on July 15, proclaimed "Jack Ness Day" at Recreation Park. When Ness stepped to the plate in the bottom of the first inning, the proceedings against Salt Lake were suspended so that recently installed Oaks manager Rowdy Elliott could present Jack with a diamond ring, a token of the club's appreciation for his performance. Oakland Mayor J.B. Davies thereupon presented a silver loving cup to Ness on behalf of Oaks fans.24 Regrettably, Ness then flied out to center field. But later, a fourth-inning double laced to left stretched his hitting streak to 43 games.
A triple to right against Salt Lake in the opener of a July 18 doubleheader put the streak at 46 games, and made Ness the bona-fide holder of Organized Baseball's consecutive-game hitting record.25 A double in the second game then extended the streak to 47 games. Remarkably, the hitting streak was maintained without any discernible help from official scorers. All of Ness's base hits were clean ones, and most were hard-hit in the estimation of one close observer.26 Meanwhile, newspapers ranging from metropolitan giants like the New York Times to small-town presses like the Adrian (Michigan) Telegram had begun printing daily bulletins on the status of Ness's batting streak. Then on July 21, a fifth-inning single against the Vernon Tigers27 gave Jack a base hit in 49 consecutive games.
The second game of the Oakland-Vernon series was played the following afternoon. Standing between Ness and the extension of his hitting streak to 50 games was a formidable obstacle: Vernon pitcher Art Fromme, a crafty right-hander only recently released by the New York Giants following a respectable 10-season major-league career.28 Fate afforded Jack four chances to hit safely, but he finally proved unequal to the task. In the top of the first, Ness hit into a force out. Three innings later, he popped to short. Ness's fly ball to deep left field produced the first score of the game in the top of the sixth, but was quickly equalized by Joe Wilhoit's solo homer in the bottom of the frame. With the game tied and his hitting streak in jeopardy, Ness came to bat in the top of the eighth, and was retired on a comebacker to pitcher Fromme. A Vernon rally in the ninth then decided the 2-1 context, and brought the consecutive-game hitting streak of Jack Ness to an end at 49 games.29
The San Francisco Chronicle's account of events asserted that the stoppage was probably in Ness's best interest as "his long hitting record had begun to wear on him, and he was noticed in the last few days to be more nervous than usual."30 Otherwise, the hitting streak had been a boon to Ness. Manager Joe Tinker of the Chicago Whales openly professed his intention to sign Ness to a Federal League contract,31 while at least four major-league clubs were reportedly eyeing Ness for the coming minor-league player draft.32 Then, with Ness leading PCL hitters with a .386 batting average, his luck turned.
Several days after his streak was stopped, Ness was knocked out of the lineup by a leg injury. Upon his return 10 days later, he was not the same hitter. Each week his name receded further from the top of the PCL batting list. By season's end, his average had lost more than 50 percentage points off its mid-streak high. Overall, however, Jack had still had an impressive year, establishing professional-career bests in batting average (.339), slugging average (.487), home runs (16), and extra-base hits (65). This production led to Ness's being drafted by the Chicago White Sox.33 Curiously, Ness, a Chicago native, was ambivalent about playing in his hometown. He enjoyed the Oakland environment, had his young family settled there, and was "not enthusiastic about another engagement in the majors."34 For his part, White Sox boss Charles Comiskey, soured by the previous unsuccessful major-league trials of Oaks teammate Jimmy Johnston, was not entirely sold on Ness.35 Their respective misgivings notwithstanding, the parties eventually reached agreement, Ness signing a $2,500 contract to play for Chicago in 1916. But Ness and Comiskey would soon lock horns again.
With incumbent first baseman Jack Fournier coming off an impressive .322 season (with an American League-leading .491 slugging average), the White Sox had no apparent need for Ness, and tried to jettison him early in the 1916 season. But the option of his contract to the Baltimore Orioles of the Double-A International League was frustrated by Ness's refusal to report. Instead, he signed to play for the semipro Logan Squares of the fast Chicago City League. Jack also agreed to play on Saturdays in the Chicago Commercial League for Butler Brothers, an industrial supplies company that also provided Ness with a steady off-day job.36 Then an injury that put Fournier on the bench placed the White Sox in a bind, one that was cured by rescinding Jack's option to Baltimore and his restoration to the Chicago roster.37 But no sooner had Ness rejoined the Sox than he, too, suffered an injury that kept him out of action. A finally healthy Ness was inserted into the Chicago lineup by manager Pants Rowland in mid-July and promptly went on a hitting tear. A five-hit game on July 23 initiated a three-week stretch during which Ness batted .333, while "driving in a mess of runs … and fielding brilliantly."38
Unhappily, a finger injury in mid-August put Ness temporarily out of commission once again, and even Ness critics like Chicago Tribune sportswriter Irving Sanborn were constrained to admit that during Ness's absence the White Sox "missed his hitting and fielding."39 Like the season before, however, when he returned to play from injury, Ness's bat was cold. By season's close, his batting average had fallen to .267 in 75 games, with modest power numbers (13 extra-base hits and 34 RBIs). The injury/slump-plagued Fournier had been little better (.240 BA, with 25 extra-base hits and 44 RBIs in 105 games), and substandard production at first base was considered a major factor in the inability of the second-place White Sox to close the two-game margin that separated the Pale Hose from the pennant-winning Boston Red Sox. Nevertheless, Ness and Fournier were both reserved by Chicago for the 1917 season and expected back in White Sox camp the next spring.
Beneath his placid, amiable exterior, Jack Ness was a clear-eyed and tough-minded character, as was rediscovered by club boss Comiskey when he sent Ness a 1917 contract that called for a $500 pay cut. Ness returned it unsigned, publicly declaring that he could make a better living as a full-time mechanic and playing Chicago semipro ball on the side.40 Comiskey thereupon acquired first baseman Chick Gandil from Cleveland, and sold Ness to the Columbus Senators of the Double-A American Association. Predictably, Ness refused to accept his new assignment, choosing instead to sign with a club called the Magnets in the Chicago City League.41 He also secured local employment with the Shaw Taxi Company.42 At age 31, Jack Ness's time in Organized Baseball was now behind him.
In August 1919, Joe Wilhoit, now of the Wichita Jobbers of the Class A Western League, obliterated Ness's consecutive-game hitting streak, batting safely in 69 straight games, to this day the all-time record in Organized Baseball. By that time, Ness was finishing up his final season playing Chicago semipro ball. For the remainder of his life, Jack supported himself and his family as a sales representative for various Chicago-area industrial manufacturers.43 In 1951, Frieda Ness, Jack's wife of almost 40 years, died. Sometime thereafter, Ness, now suffering from heart disease, relocated to DeLand, Florida, where he lived alone. On December 3, 1957, neighbors noticed newspapers piling up at the front door of Ness's residence. Inquiry led to the discovery of Jack's body on the bathroom floor. He had been dead for several days.44 Death was thereafter attributed to "natural causes," most likely a heart attack.45 John Charles "Jack" Ness was 72. Following funeral services, his remains were cremated. Survivors included sons John and James Ness and two grandchildren.
Acknowledgments
This biography is adapted from an article on Jack Ness's hitting streak of 49 consecutive games, published in the SABR Deadball Era Committee's December 2017 newsletter, "The Inside Game," Vol. XVII, No. 5. It was reviewed by Len Levin and fact-checked by Rob Wood.
Sources
Sources for the biographical information contained herein include the Jack Ness file at the Giamatti Research Center, National Baseball Hall of Fame and Museum, Cooperstown, New York; US Census data and Ness family info posted on Ancestry.com; and certain of the newspaper articles cited below. Unless otherwise noted, stats have been taken from Baseball-Reference.
Notes
1 According to the 1940 US Census. A posthumous player questionnaire completed by son John Ness indicates that Jack attended school through the eighth grade.
2 Older brother William Ness (1884-1914) was also a grocery-store worker.
3 The unkind description published in the Rockford (Illinois) Republic, April 12, 1909.
4 Per Sporting Life, October 2, 1909.
5 Actually, Ness's 129 base-hits total was tied for the league lead by Williamsport teammate Rip Cannell. See The Encyclopedia of Minor League Baseball, Lloyd Johnson and Miles Wolff, eds. (Durham, North Carolina: Baseball America, Inc., 2nd ed. 1997), 169.
6 As reported in the Grand Rapids (Michigan) Press, May 10, 1911, and elsewhere.
7 Sporting Life, June 10, 1911.
8 Retrosheet places the trade date as June 15, 1911. See also, the Kalamazoo (Michigan) News, June 16, 1911, and Sporting Life, June 24, 1911.
9 As per Sporting Life, October 14, 1911.
10 See, e.g., the Seattle Times, December 8, 1912, San Francisco Chronicle, December 11, 1912, and San Jose Mercury News, December 15, 1912.
11 Portland had tendered $700 to New Bedford and maintained that it had Ness's signature on a 1913 contract. But failure to submit that contract in timely fashion to minor leagues secretary John H. Farrell allowed Oakland to snatch Ness from New Bedford for $100 more. See the San Jose Mercury News, December 15, 1912, and January 3, 1913.
12 Jack and Frieda Margaret Warns were married in their mutual hometown of Chicago at the close of the 1912 baseball season.
13 In the estimation of The (Portland) Oregonian, August 11, 1914. In 85 games at second, Ness posted a .982 fielding average, mid-pack among PCL second sackers. See Sporting Life, November 14, 1914. Jack fielded .988 in 101 games at first base for the Oaks.
14 As reported in the San Francisco Chronicle, November 1, 1914, and Sporting Life, November 14, 1914.
15 Ness's position on the board is memorialized in the monthly union bulletins published in the 1915 issues of Baseball Magazine.
16 Per Pacific Coast League statistics published in the San Francisco Chronicle, June 29, 1915.
17 See, e.g., the (Boise) Idaho Statesman, The Oregonian, and Salt Lake Telegram, June 28, 1915.
18 See, e.g., the Kansas City Star, June 12, 1915, and the Springfield (Massachusetts) Union and Wilkes-Barre (Pennsylvania) Times-Leader, June 14, 1915.
19 Both Dahlen's and Keeler's marks were amply documented. Indeed, Keeler's 45-game hitting streak remains the National League record to this day. No reason why the Dahlen and Keeler streaks were ignored during Jack Ness's pursuit of a new consecutive-game batting streak was discovered by the writer.
20 San Francisco Chronicle, July 12, 1915. Weeks later, however, baseball columnist Chandler B. Richter maintained that the strain of the hitting streak had stripped 10 pounds off Ness's already spare frame. See Sporting Life, July 31, 1915.
21 The description of the Ness homer by sportswriter Harry B. Smith in the San Francisco Chronicle, July 14, 1915.
22 See, e.g., the Washington Post, July 14, 1915, and the Columbus (Georgia ) Enquirer, Duluth (Minnesota) News-Tribune, Fort Worth Telegram, and San Diego Union, July 15, 1915.
23 See Chandler B. Richter, "New Side Lights on Base Ball," Sporting Life, July 31, 1915.
24 As detailed in the San Francisco Chronicle, July 16, 1915.
25 Ness had now eclipsed the unacknowledged 45-game hitting streak of Willie Keeler in 1896-1897.
26 Sportswriter Roscoe Fawcett, "Ness Getting No Undeserved Hits," The Oregonian, July 21, 1915.
27 The Venice franchise had been relocated to the Los Angeles suburb of Vernon on July 6.
28 Fromme had been a 19-game winner for the Cincinnati Reds in 1909, and compiled an 80-90 major-league record overall.
29 In a sense, the homer by the man (Joe Wilhoit) who would later shatter Ness's consecutive-game hitting record prevented the game from going to extra innings and giving Ness another chance to extend his streak.
30 San Francisco Chronicle, July 23, 1915.
31 As reported in the Los Angeles Times, San Diego Union, and San Jose Mercury News, July 24, 1915.
32 As reported in the Jackson (Michigan) Patriot, July 21, 1915, Cincinnati Post, July 22, 1915, and Aberdeen (South Dakota) American, July 28, 1915.
33 As reported in the Colorado Springs Gazette and San Jose Mercury News, August 17, 1915, and Sporting Life, September 11, 1915. In return for Ness, the White Sox sent catcher Red Kuhn to Oakland.
34 See Harry A. Williams, "White Sox Exercise Option on Jack Ness," Los Angeles Times, August 19, 1915. Ness reportedly had no interest whatever in playing in the Federal League.
35 See the Wilkes-Barre Times-Leader, August 4, 1915.
36 As reported in the Baltimore Sun and San Jose Mercury News, May 1, 1916, and Sporting Life, May 13, 1916.
37 As per the Washington Post, May 19, 1916. When he rejoined the club in Philadelphia, the well-liked Ness's return to the fold reportedly touched off a White Sox player celebration. See Sporting Life, June 12, 1916.
38 As per the Salt Lake Telegram, August 10, 1916. Over 21 games, Ness went 27-for-81 with seven extra-base hits, including his only major-league home run, an inside-the-park drive hit during a 7-1 defeat of Boston on August 7.
39 Chicago Tribune, August 21, 1916. The injury was to Ness's right index finger, and made it difficult for him to grip a bat or throw the ball.
40 See "Jack Ness Quits Sox to Take Job as Mechanic," Los Angeles Times, March 1, 1917. See also, the Chicago Tribune and Wilkes-Barre Times-Leader, March 1, 1917.
41 As reported in the Augusta (Georgia) Chronicle and Montgomery (Alabama) Advertiser, March 12, 1917, and Tulsa World, March 13, 1917.
42 As reported in the Trenton Evening Times, March 3, 1917.
43 As reflected in US Census reports and Ness's World War I and World War II draft registration records.
44 As per the Ness obituary in the DeLand (Florida) Sun, December 4, 1957.
45 As per the death certificate in the Jack Ness file at the Giamatti Research Center and the posthumous circa 1964 player questionnaire completed by son John Ness.
Born
November 11, 1885 at Chicago, IL (USA)
Died
December 3, 1957 at DeLand, FL (USA)
If you can help us improve this player's biography, contact us.
https://sabr.org/sites/default/files/NessJack.jpg
600
800
admin
/wp-content/uploads/2020/02/sabr_logo.png
admin
2018-01-16 11:02:06
2020-04-09 14:40:26
Jack Ness